As­traZeneca, Am­gen whip up some block­buster ex­cite­ment with a pos­si­ble game-chang­ing asth­ma drug
As­traZeneca and Am­gen rolled out Phase IIb da­ta on their late-stage drug teze­pelum­ab late on Wednes­day, spot­light­ing some dra­mat­ic re­sults for a ther­a­py they be­lieve could have megablock­buster po­ten­tial for the broad-based treat­ment of un­con­trolled asth­ma.
Bot­tom line: Treat­ment-re­sis­tant pa­tients in the drug arm tak­ing a med­ley of dos­es saw their an­nu­al ex­ac­er­ba­tion rate slashed any­where from 61% to 71%.
De­vel­oped at As­traZeneca and bound for a com­mer­cial part­ner­ship, re­searchers say the drug was ef­fec­tive be­cause it tar­gets TSLP, an ep­ithe­lial cy­tokine stoked by lung pathogens such as al­ler­gens and virus­es. TSLP in turn trig­gers a ram­page of in­flam­ma­to­ry cy­tokines such as IL-4, IL-5 and IL-13.
By mov­ing up­stream from those tar­gets, the phar­ma gi­ants be­lieve that they may be on to a break­through ap­proach that can leap the more sin­gu­lar­ly-tar­get­ed ri­vals com­ing in­to the mar­ket, seiz­ing bil­lions in new rev­enue.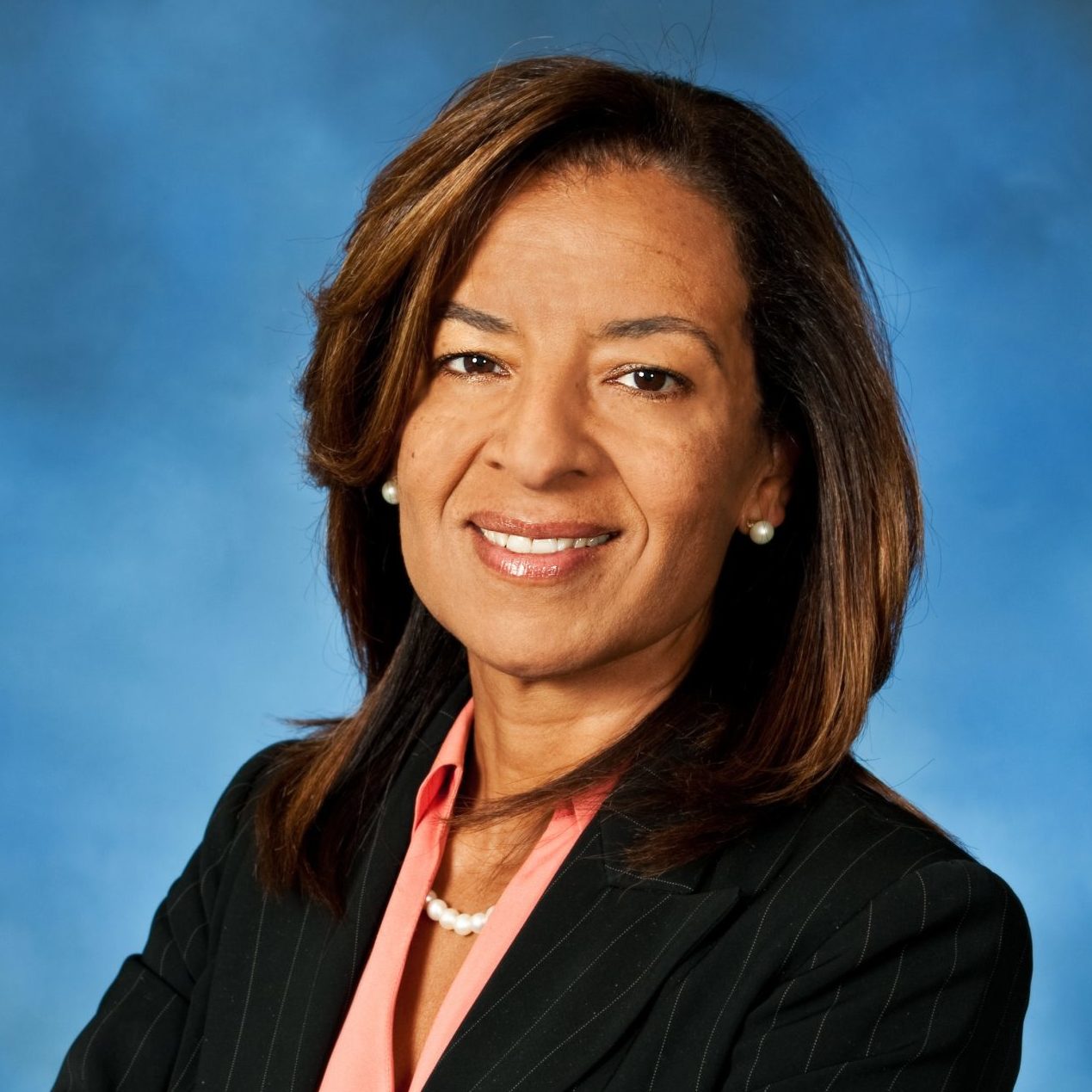 Bahi­ja Jal­lal
"This broad bio­mark­er re­sponse is un­prece­dent­ed among res­pi­ra­to­ry bi­o­log­ics and re­flects our com­mit­ment to lead­ing res­pi­ra­to­ry sci­ence for un­met med­ical needs," says Bahi­ja Jal­lal, who runs As­traZeneca's big sub­sidiary Med­Im­mune, where the re­search work is be­ing done.
That broad-based ap­proach could have a big im­pact on oth­er in­jectable res­pi­ra­to­ry drugs such as GSK's Nu­cala, Te­va's Cinqair as well as As­traZeneca's own ben­ral­izum­ab — which it doesn't share with Am­gen — and Dupix­ent from Re­gen­eron and Sanofi. Ben­ral­izum­ab is cur­rent­ly un­der re­view and is giv­en a good shot at an ap­proval.
Leerink's Sea­mus Fer­nan­dez was ex­cit­ed by the da­ta. So ex­cit­ed that he be­lieves these part­ners have a shot at grab­bing an ac­cel­er­at­ed ap­proval on the Phase IIb da­ta while launch­ing Phase III as a con­fir­ma­to­ry study — an ap­proach that could start de­liv­er­ing up to $4.5 bil­lion a year in rev­enue with­in 4-5 years.
His com­ment:
Based on the strength of these da­ta, we be­lieve this tri­al may qual­i­fy as a reg­is­tra­tional study (with the need for a con­fir­ma­to­ry Phase III tri­al for ap­proval), sim­i­lar to the ap­proach that SNY/REGN are tak­ing with Dupix­ent. How­ev­er, this may be de­pen­dent on whether the FDA will want to see ad­di­tion­al dose rang­ing stud­ies to ad­dress ques­tions re­gard­ing safe­ty and the lack of a clear ef­fi­ca­cy dose re­sponse.
Dupix­ent, of course, has al­ready been rack­ing up rev­enue with an es­tab­lished safe­ty pro­file, mak­ing a quick, added OK much eas­i­er for reg­u­la­tors. In this case, reg­u­la­tors are much more like­ly to raise some barbed ques­tions about con­cerns this drug has spurred about its im­pact on the im­mune sys­tem. That is­sue was touched on by Elis­a­beth Bel of Am­s­ter­dam's Aca­d­e­m­ic Med­ical Cen­ter, who wrote a piece in the NE­JM not­ing the need for safe­ty stud­ies that could care­ful­ly ex­am­ine the in­ter­play be­tween drug and im­mune sys­tem.
Nev­er­the­less, As­traZeneca and Am­gen now have a late-stage drug they can tout as a po­ten­tial block­buster in an in­tense­ly com­pet­i­tive field — ex­act­ly what the biotech or­dered for these com­pa­nies as they work to build new rev­enue with game chang­ing ther­a­pies.
That's a def­i­nite plus.