As­traZeneca and Glax­o­SmithK­line come to a peace­ful set­tle­ment of their tug of war over Luke Miels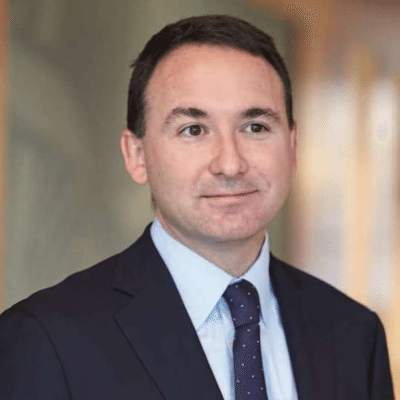 Luke Miels
It looks like Luke Miels "gar­den­ing leave" will run through the sum­mer be­fore he bids one fi­nal farewell to As­traZeneca and moves over to Glax­o­SmithK­line as phar­ma chief.
The two UK phar­ma gi­ants qui­et­ly duked it out over Miels af­ter Glax­o­SmithK­line an­nounced the move. As­traZeneca boxed him up with his con­tract, su­ing him over the move, but GSK says to­day that Miels will now start his new job — free of any old strings — as phar­ma pres­i­dent on Sep­tem­ber 4.
As­traZeneca's ob­jec­tions put a crimp in new CEO Em­ma Walm­s­ley's plans to have Miels work along­side Ab­bas Hus­sain be­fore the for­mer phar­ma boss de­part­ed. Miels is ex­pect­ed to wield con­sid­er­able in­flu­ence on the com­pa­ny's R&D plans af­ter a lengthy drought in the pipeline un­der R&D chief Patrick Val­lance, with lit­tle to boast about in late-stage de­vel­op­ment.
GSK has had bet­ter luck with Vi­iV de­vel­op­ing new HIV ther­a­pies that are ex­pect­ed to keep that unit a vi­tal seg­ment of the over­all busi­ness.
GSK has had to deal with years of grow­ing frus­tra­tion among a key wing of big in­vestors. Neil Wood­ford re­cent­ly cut his ties with the phar­ma gi­ant, de­clar­ing his own per­son­al 'Glax­it' af­ter con­clud­ing that the com­pa­ny would nev­er fol­low any of his ad­vice about de­liv­er­ing share­hold­er val­ue.
Miels, mean­while, ben­e­fit­ed from As­traZeneca's suc­cess in ad­vanc­ing sev­er­al im­por­tant new can­cer drugs, even while much of the rest of the pipeline has fre­quent­ly failed to per­form. He played a big role in set­ting the course for Tagris­so, and he'll be ex­pect­ed to do the same for GSK — if he gets the drugs he needs to grow the busi­ness.
Gar­den­ing leave is a quaint term for a long­time leave of ab­sence as a de­part­ing ex­ec is or­dered to stay away from the com­pa­ny but stays on the pay­roll, un­able to join the com­pe­ti­tion.