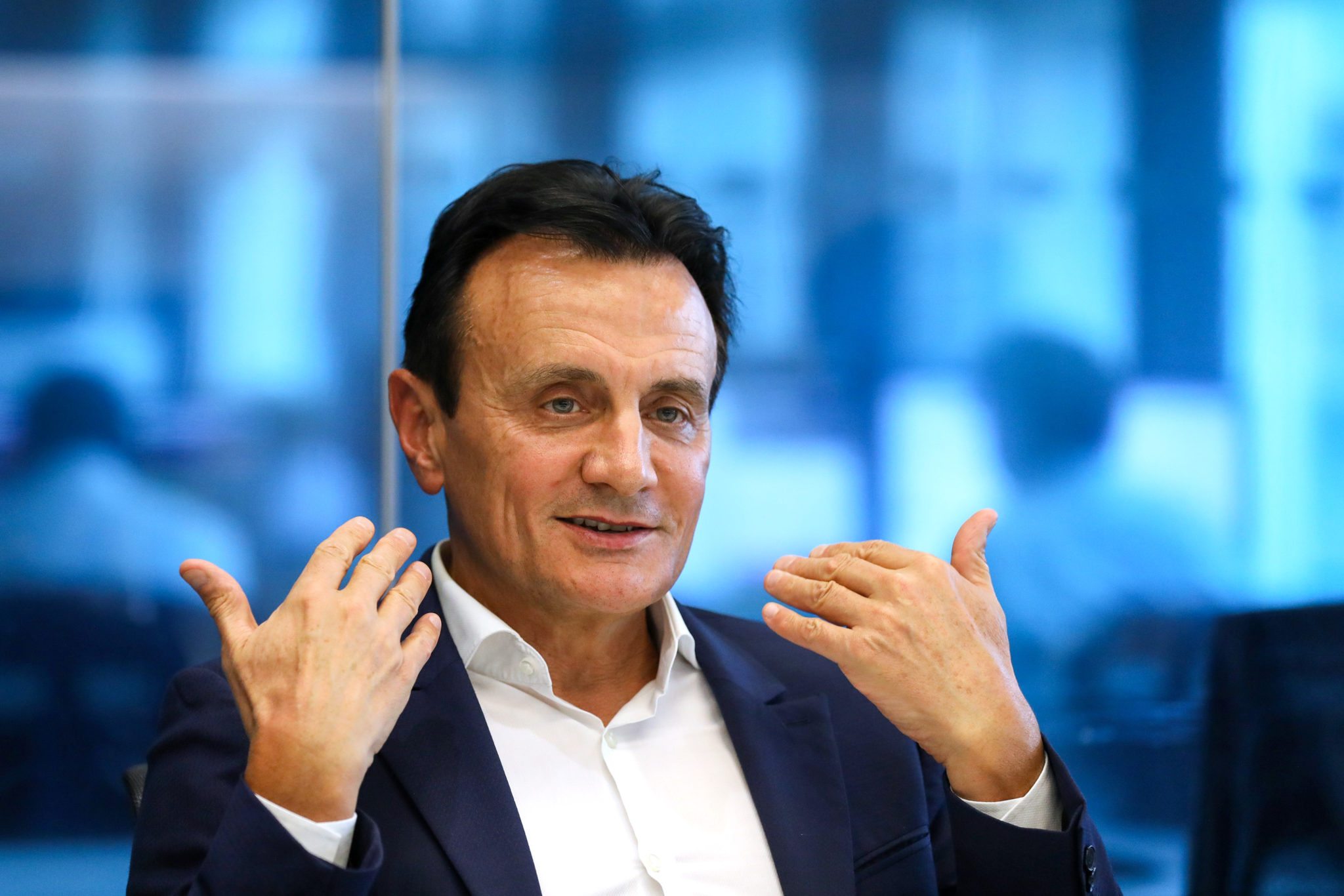 As­traZeneca CEO Pas­cal So­ri­ot: 'I'm the low­est-paid CEO in the whole in­dus­try'
As­traZeneca CEO Pas­cal So­ri­ot en­joys the rep­u­ta­tion of a scrap­py ex­ec­u­tive who grew up in a not-so-gen­teel neigh­bor­hood in Paris. And he's not so averse these days to us­ing a sharp el­bowed ap­proach to dis­cussing his point­ed thoughts on sen­si­tive sub­jects.
Af­ter turn­ing heads with his thoughts about Brex­it's im­pact on UK drug sup­plies and the po­ten­tial for short­ages to de­vel­op, he held forth for 45 min­utes with a re­porter from The Times. And he was ex­tra­or­di­nar­i­ly forth­com­ing, moan­ing about how lit­tle he and fel­low Lon­don-based phar­ma CEO Em­ma Walm­s­ley at GSK get paid rel­a­tive to their peers.
But the way So­ri­ot tells it, he start­ed with al­most noth­ing in the pipeline.
"We didn't have any port­fo­lio of prod­ucts, any sci­ence," he says. "The first few meet­ings I at­tend­ed fo­cused on our ear­ly port­fo­lio. Quite a few of these dis­cus­sions were quite fright­en­ing for me be­cause I had come from Genen­tech and was used to high-lev­el sci­ence." He shakes his head be­fore adding: "I thought, 'Wow'."
Now, there's Tagris­so and Lyn­parza, the com­pa­ny's two big suc­cess sto­ries. And Imfinzi has been find­ing its niche in on­col­o­gy as well, as As­traZeneca makes se­ri­ous progress in Chi­na.
So­ri­ot's track record, though, is al­ways held up against his pledge to break $45 bil­lion in sales by 2023 af­ter get­ting sales point­ed back north in 2017 — which didn't hap­pen. As­traZeneca earned $25.7 bil­lion in 2013 and $22.5 bil­lion in 2017, down 2% from 2016.
Still, he's had block­buster phar­ma suc­cess­es and gets paid on a dif­fer­ent (low­er) scale than oth­er chief ex­ecs at his end of the ex­ec­u­tive suite.
"The truth is I'm the low­est-paid CEO in the whole in­dus­try," he says, look­ing al­most bash­ful. Asked if the top­ic both­ers him, he ex­hales weari­ly: "You know, it is an­noy­ing to some ex­tent. But at the end of the day, it is what it is."

Then he adds: "I'm not go­ing to com­plain, but me and Em­ma [Walm­s­ley, chief ex­ec­u­tive of Glaxo Smith Kline] are the low­est-paid in Eu­rope and the US."
So­ri­ot isn't like­ly to get much sym­pa­thy on that score any­time soon. But he al­so shows no new signs of look­ing for an ex­it at this point, well af­ter the Te­va ru­mors died down.
---
Im­age: Pas­cal So­ri­ot. GET­TY IM­AGES