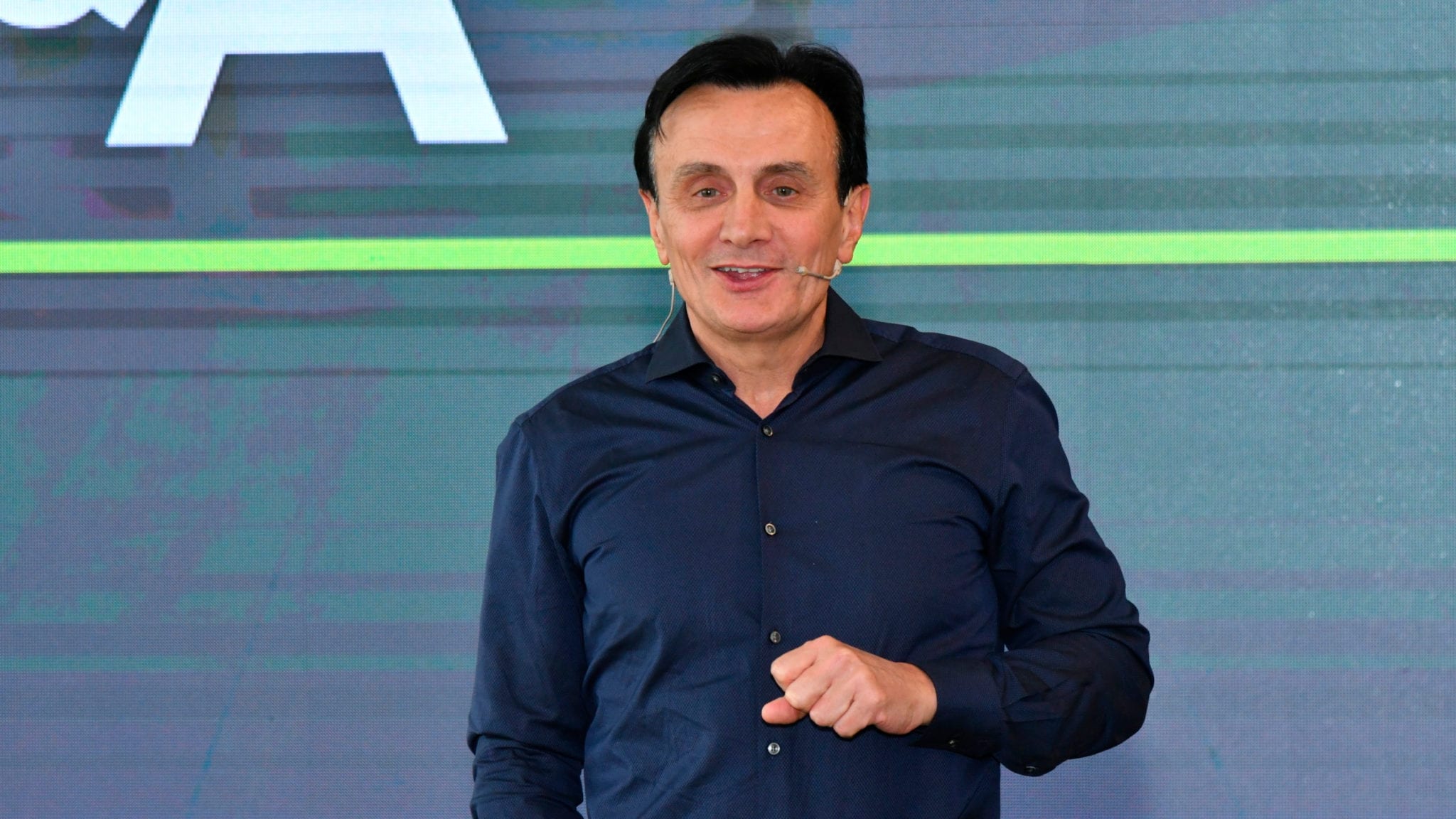 As­traZeneca chief Pas­cal So­ri­ot her­alds the start of a 'pe­ri­od of sus­tained growth for years to come'
As­traZeneca CEO Pas­cal So­ri­ot de­clared vic­to­ry to­day in the long-run­ning fight to turn around the strug­gling phar­ma gi­ant, gain­ing a sig­nif­i­cant spurt in Q3 sales for the com­pa­ny and point­ing to a pe­ri­od of "sus­tained growth" dri­ven by new prod­uct de­vel­op­ment, a strong com­mer­cial or­ga­ni­za­tion and suc­cess in the grow­ing Chi­na drug mar­ket.
Yes, rev­enue slid 14%, large­ly as a re­sult of a lull in the kind of ag­gres­sive "ex­ter­nal­iza­tion" from its drug port­fo­lio that has buoyed the com­pa­ny for years. But with its big 3 can­cer drugs — Lyn­parza, Tagris­so and now Imfinzi — lead­ing the way, the com­pa­ny has a work­able strat­e­gy to keep ex­pand­ing sales. That starts with a 9% in­crease in Q3 while year-to-date there's been a 2% growth in this col­umn.
By any stan­dard, that is a ma­jor achieve­ment for the com­pa­ny and the ex­ec­u­tive crew in charge. And they $AZN would agree with that.
"To­day marks an im­por­tant day for the fu­ture of As­traZeneca," So­ri­ot not­ed at the top of to­day's re­lease, "with the per­for­mance in the quar­ter and year to date show­ing what we ex­pect will be the start of a pe­ri­od of sus­tained growth for years to come. Com­mer­cial ex­e­cu­tion has been ex­cep­tion­al and our new med­i­cines are now firm­ly es­tab­lished as the dri­vers of growth, sup­port­ing our con­tin­ued suc­cess in emerg­ing mar­kets."
Of all the Big Phar­ma com­pa­nies, As­traZeneca has suf­fered some of the worst loss­es due to gener­ic com­pe­ti­tion for their old fran­chise drugs. That left So­ri­ot bat­ting away a takeover at­tempt by Pfiz­er as he worked to build a new foun­da­tion of drugs that can de­liv­er steadi­ly ris­ing, block­buster re­turns.
Key to the process was gain­ing an ear­ly, break­through ap­proval for their PARP Lyn­parza, while go­ing on to build new rev­enue by adding sup­ple­men­tal ap­provals. Three more PARPs have now crowd­ed in be­hind As­traZeneca, but the UK com­pa­ny clear­ly has a com­mand­ing lead there. Through its multi­bil­lion-dol­lar part­ner­ship at Mer­ck, As­traZeneca is now in po­si­tion to book hun­dreds of mil­lions in added pay­ments in Q4's ex­ter­nal­iza­tion col­umn — an­oth­er near term coup.
Tagris­so and Imfinzi, its PD-L1 drug, are both be­ing po­si­tioned for new growth based on clin­i­cal tri­al suc­cess­es. We still haven't heard about the sec­ond big hur­dle for Imfinzi's MYS­TIC study, which failed the first goal. But As­traZeneca's out­line on its growth plans in­cludes a Q4 reg­u­la­to­ry fil­ing — though that out­come has been dis­count­ed now that the PA­CIF­IC study has come through to open up a sig­nif­i­cant new can­cer mar­ket for the com­pa­ny.
Sev­er­al of So­ri­ot's strate­gies around new prod­uct de­vel­op­ment and sell­ing off as­sets — in­clud­ing but not lim­it­ed to mar­gin­al or dis­ap­point­ing prod­ucts — is fo­cused around the prin­ci­ple that the com­pa­ny need­ed to sim­pli­fy its ap­proach, con­cen­trat­ing on block­buster, stan­dard-of-care as­sets that could make a ma­jor dif­fer­ence. As­traZeneca un­der­scored that with a 6% drop in R&D ex­pens­es in Q3, even as the com­pa­ny con­tin­ues to pur­sue some big out­comes. And its ros­ter of drugs to watch in­cludes their asth­ma drug teze­pelum­ab, which has shown some re­al promise in treat­ing se­vere asth­ma.
At the same time, the phar­ma gi­ant con­tin­ues to win­now out the weak­est drugs from the pipeline.
Two months ago re­searchers bull­ish­ly out­lined the ef­fec­tive­ness of an As­traZeneca drug called vis­tusert­ib com­bined with chemo in treat­ing drug-re­sis­tant cas­es of ovar­i­an and lung can­cer. But in their pipeline up­date to­day the com­pa­ny not­ed it is re­mov­ing the mTOR in­hibitor from Phase II while al­so ax­ing an ear­ly-stage com­bo study with Calquence.
As­traZeneca has had plen­ty of set­backs along the way, and will cer­tain­ly have more to come. But while skep­tics will con­tin­ue to chal­lenge the com­pa­ny on rev­enue and over­all per­for­mance, you can't ig­nore the im­por­tant achieve­ment So­ri­ot is point­ing to to­day.
---
Im­age: Pas­cal So­ri­ot. AP IM­AGES