As­traZeneca com­mits $57.5M to seed An­ti­calin R&D pact with Pieris, a biotech on a roll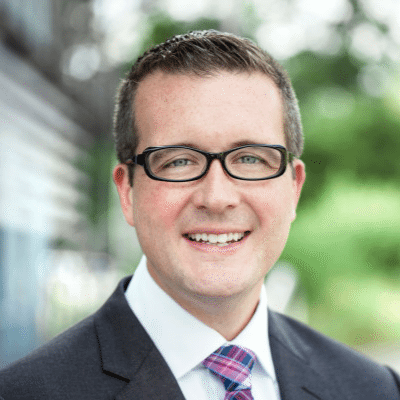 Stephen Yo­der
Boston-based Pieris Phar­ma­ceu­ti­cals has rolled out its sec­ond big-mon­ey col­lab­o­ra­tion in the last four months, this time reel­ing in Big Phar­ma play­er As­traZeneca, which wants to see just how ef­fec­tive the biotech's pro­tein en­gi­neer­ing work can be in treat­ing res­pi­ra­to­ry dis­eases.
Pieris $PIRS has been work­ing for years on en­gi­neer­ing pro­teins that are lighter and more ver­sa­tile than an­ti­bod­ies, so that they can work where an­ti­bod­ies find their en­try barred.
So now Pieris is charged with tak­ing their lead res­pi­ra­to­ry drug — PRS-060, an An­ti­calin against in­ter­leukin-4 re­cep­tor al­pha — in­to a Phase I asth­ma tri­al. Once they do that, they can score $12.5 mil­lion to add to the $45 mil­lion up­front they are get­ting in the pact.
Af­ter that, there's a load of biobucks on the ta­ble to­tal­ing $2.1 bil­lion for mile­stones plus roy­al­ties. Pieris has the right to grab co-de­vel­op­ment and co-com­mer­cial­iza­tion rights on the lead pro­gram af­ter Phase IIa, and then As­traZeneca has rights to de­vel­op four more of these res­pi­ra­to­ry An­ti­calins, with Pieris able to part­ner on two of these ther­a­pies.
In­vestors loved what they were see­ing this morn­ing, ig­nit­ing Pieris stock, which soared 52%.
This is an­oth­er key deal for Pieris, which struck a pact with Servi­er last Jan­u­ary worth $31.5 mil­lion up­front and $1.8 bil­lion in mile­stones for a next-gen, bis­pe­cif­ic PD-1 drug PRS-332 and four more im­muno-on­col­o­gy pro­grams. Pieris ear­li­er struck a pact to work with Roche.
"While of course this adds cash run­way to bridge through yet ad­di­tion­al clin­i­cal in­flec­tion points, what we're most ex­cit­ed about is that it will al­low us to more ag­gres­sive­ly fol­low clin­i­cal da­ta we hope to emerge from our IO pipeline, par­tic­u­lar­ly our 4-1BB bis­pe­cif­ic, PRS-343, while not hav­ing to in­ap­pro­pri­ate­ly di­lute our share­hold­ers," Pieris CEO Steve Yo­der told me in an email. "And the fact that we're able to have done this with­out part­ing with any rights to PRS-343 all while re­tain­ing co-dev and com­mer­cial rights for our lead res­pi­ra­to­ry as­set, PRS-060, is par­tic­u­lar­ly ex­cit­ing."
As­traZeneca clear­ly has to be en­thused about this one. The phar­ma gi­ant has been de­vot­ing re­sources for its on­col­o­gy pipeline, re­cent­ly win­ning an ap­proval for its check­point dur­val­um­ab and keep­ing its fin­gers crossed that a com­bo of dur­val­um­ab and treme­li­mum­ab works in front­line lung can­cer.
The big idea here is that the An­ti­calins that Pieris is work­ing on can hit two key cy­tokines — IL-4 and IL-13 — in­volved in asth­ma. And by pen­e­trat­ing in­to the lungs, they be­lieve they can do it with a lighter, safer, more tol­er­a­ble dose.
Out­side of on­col­o­gy, the phar­ma gi­ant has been out­li­cens­ing more than it's been in-li­cens­ing, gen­er­at­ing rev­enue out of less com­pelling as­sets as it seeks a fun­da­men­tal turn­around af­ter see­ing gener­ics dec­i­mate its biggest fran­chis­es.