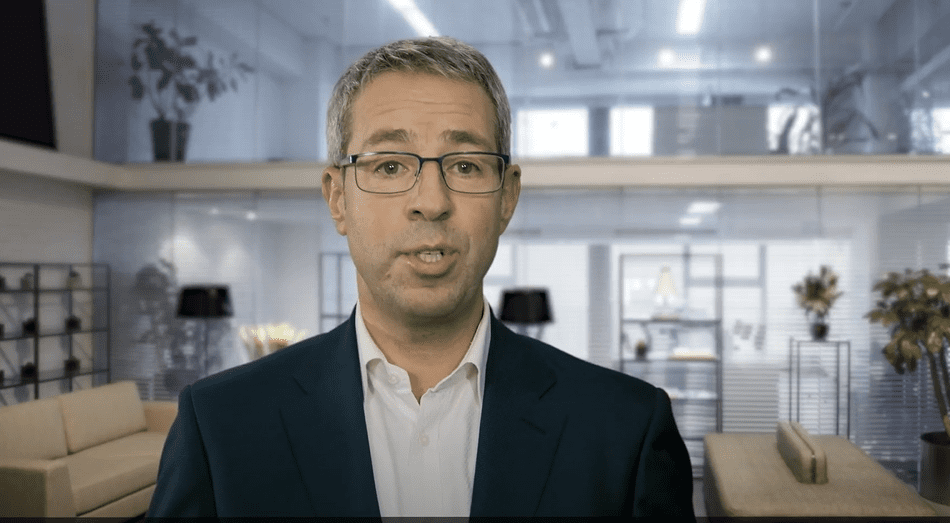 Mene Pangalos (via AstraZeneca)
Un­der fire, As­traZeneca hus­tles out a pri­ma­ry cut of the num­bers for its Covid-19 vac­cine sup­port­ing pos­i­tive ef­fi­ca­cy
Af­ter spend­ing the last 48 hours in a pres­sure cook­er of wide­spread crit­i­cism, As­traZeneca has up­dat­ed its da­ta on its con­tro­ver­sial Covid-19 vac­cine.
The phar­ma gi­ant an­nounced Wednes­day evening that their vac­cine was 76% ef­fec­tive in the pri­ma­ry analy­sis, a small slip on over­all ef­fi­ca­cy from its first cut of the da­ta. There was 100% ef­fi­ca­cy in pre­vent­ing se­vere dis­ease and hos­pi­tal­iza­tion. The slight re­vi­sion still bears up well in com­par­i­son with the 72% ef­fi­ca­cy rate cit­ed by J&J for its vac­cine, leav­ing As­traZeneca in a sol­id po­si­tion to win an emer­gency au­tho­riza­tion from the FDA.
The da­ta came from 190 over­all cas­es of Covid-19, in­clud­ing 49 new cas­es since their pre­vi­ous da­ta cut. There were 8 cas­es of se­vere dis­eases, all of them in the place­bo group.
As­traZeneca R&D leader Mene Pan­ga­los says the com­pa­ny is push­ing straight ahead with its re­quest for emer­gency au­tho­riza­tion in the US.
The pri­ma­ry analy­sis is con­sis­tent with our pre­vi­ous­ly re­leased in­ter­im analy­sis, and con­firms that our COVID-19 vac­cine is high­ly ef­fec­tive in adults, in­clud­ing those aged 65 years and over. We look for­ward to fil­ing our reg­u­la­to­ry sub­mis­sion for Emer­gency Use Au­tho­riza­tion in the US and prepar­ing for the roll­out of mil­lions of dos­es across Amer­i­ca.
As­traZeneca had earned ku­dos on Mon­day with a round of in­ter­im da­ta that spot­light­ed a 79% rate in pre­vent­ing symp­to­matic Covid-19 with a 100% elim­i­na­tion of se­vere dis­ease. For the multi­na­tion­al op­er­a­tion, that score marked a dra­mat­ic turn­around from the roast­ing it was get­ting in Eu­rope and around the world as ex­perts and health of­fi­cials ques­tioned its ef­fec­tive­ness in com­bat­ing vari­ants or in peo­ple over the age of 65.
But that mo­men­tary turn of events evap­o­rat­ed late Mon­day, af­ter the DSMB charged with over­see­ing the tri­al alert­ed of­fi­cials at the NIH that the com­pa­ny had ig­nored its rec­om­men­da­tion to tell the pub­lic that the da­ta they were see­ing in Feb­ru­ary and March in­di­cat­ed a rate of 69% to 74%.
It amount­ed to sim­ple cher­ry pick­ing of the da­ta, they not­ed. In their let­ter, which The Wash­ing­ton Post ob­tained, the ob­servers not­ed:
The point that is clear to the board is that the [vac­cine ef­fi­ca­cy num­ber] . . . they chose to re­lease was the most fa­vor­able for the study as op­posed to the most re­cent and most com­plete. De­ci­sions like this are what erode pub­lic trust in the sci­en­tif­ic process.
That sort of em­bell­ish­ment was wide­ly con­demned, and Scripps' Er­ic Topol added to the din of crit­i­cism, re­peat­ed­ly as­sert­ing on Twit­ter that As­traZeneca could in­stant­ly clear the air.
NI­AID chief An­tho­ny Fau­ci, mean­while, con­sis­tent­ly as­sert­ed that while the da­ta may have been wrong, the fi­nal num­bers would bear out its over­all val­ue.
The new da­ta help con­firm that as­ser­tion, al­though the num­bers are still not en­tire­ly set­tled: As­traZeneca said that there were 14 ad­di­tion­al pos­si­ble Covid-19 cas­es that had yet to be ful­ly ad­ju­di­cat­ed.
14 end­points still to be ad­ju­di­cat­ed so the da­ta may fluc­tu­ate. But this is a far bet­ter pre­sen­ta­tion than their in­ter­im analy­sis miss­ing 41 of the 190 end­points

— Er­ic Topol (@Er­ic­Topol) March 25, 2021
At this stage of the game, af­ter so much crit­i­cism in a storm of con­tro­ver­sy, the vac­cine is still like­ly to run in­to stiff re­sis­tance — par­tic­u­lar­ly in the more af­flu­ent na­tions that have a choice. Poor coun­tries, though, now may have lit­tle choice in the mat­ter.
For a look at all End­points News coro­n­avirus sto­ries, check out our spe­cial news chan­nel.