As­traZeneca joins Mer­ck, Bris­tol-My­ers in Chi­na's check­point race as reg­u­la­tors OK first PD-L1
As­traZeneca has made a stride to­ward re­al­iz­ing its am­bi­tions in Chi­na as reg­u­la­tors green­light Imfinzi as a treat­ment for non-small cell lung can­cer.
In par­tic­u­lar, the PD-L1 agent is fill­ing a void for im­munother­a­pies in Stage III un­re­sectable case, the com­pa­ny said, where the can­cer has not spread to the rest of the body. It is to be used, with cu­ra­tive in­tent, in pa­tients whose can­cer hasn't pro­gressed fol­low­ing con­cur­rent plat­inum-based chemother­a­py and ra­di­a­tion ther­a­py.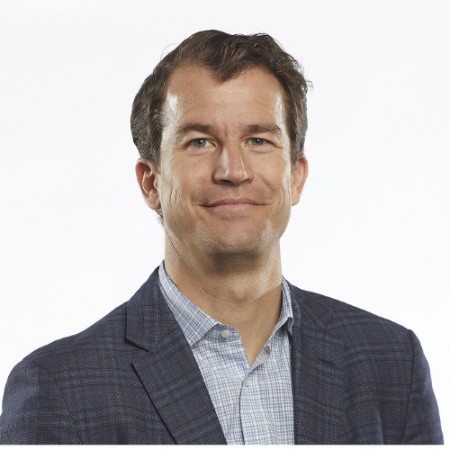 Dave Fredrick­son
"This ap­proval il­lus­trates our long-stand­ing com­mit­ment to im­prov­ing health out­comes in Chi­na, where more than one-third of the world's lung can­cer di­ag­noses and deaths oc­cur," said Dave Fredrick­son, who heads As­traZeneca's on­col­o­gy busi­ness unit, in a state­ment.
Imfinz's ap­proval al­so marks the en­try of a PD-L1 in­hibitor to the coun­try, where PD-1 drugs have been pil­ing up. Bris­tol-My­ers Squibb scored the first-ever Chi­nese ap­proval for a check­point in­hibitor in June 2018, with Op­di­vo in­di­cat­ed for sec­ond-line treat­ment of NSCLC, and Mer­ck has been rack­ing up OKs for dif­fer­ent reg­i­mens in­volv­ing Keytru­da.
Then there are the do­mes­tic ri­vals, whose drugs are cur­rent­ly lim­it­ed to lym­phoma or melanoma but al­so have plans for a lu­cra­tive lung can­cer mar­ket. And they are ea­ger to com­pete on price.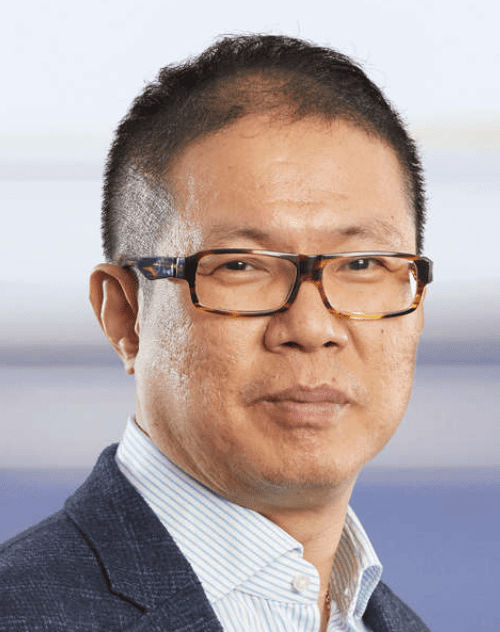 Leon Wang
For As­traZeneca, this is just more rea­son to roll up its sleeves and get to ne­go­ti­at­ing with pay­ers. Its head of Chi­na, Leon Wang, has pre­vi­ous­ly told Bloomberg that he sees new treat­ments con­tribut­ing to 60% of all its Chi­na rev­enue with­in five years. To il­lus­trate that dri­ve, Wang of­fered the ex­am­ple of its first-gen EGFR-tar­get­ing lung can­cer Ires­sa, in which they won the drug sup­ply con­tract in by slash­ing the price more than 70%.
Quick ap­provals for third-gen EGFR TKI Tagris­so (which is now on the Na­tion­al Re­im­burse­ment Drug List), as well as the PARP in­hibitor Lyn­parza, helped — and now it's time for Imfinzi to shine. No­tably, Roche's PD-L1 Tecen­triq — which gained FDA ap­proval ear­li­er than Imfinzi — is not yet avail­able in Chi­na.
In the Phase III PA­CIF­IC tri­al, Imfinzi cut the risk of death by 32% and pro­longed pro­gres­sion-free sur­vival by 11.2 months ver­sus place­bo (me­di­an PFS 16.8 vs 5.6 months), when paired with chemo or ra­di­a­tion ther­a­py. At the three-year mark, 57% of pa­tients on the Imfinzi arm are still alive com­pared to 43.5% on place­bo, ac­cord­ing to a post hoc analy­sis pre­sent­ed at AS­CO.
Imfinzi sales have gone over the $1 bil­lion mark in the first three quar­ters of the year, grow­ing 182% com­pared to the same pe­ri­od last year.