As­traZeneca lines up a $20M in­stall­ment plan to launch a new on­col­o­gy col­lab­o­ra­tion with mi­cro­bio­me play­er Seres
As­traZeneca has set up a re­search deal with Seres Ther­a­peu­tics, agree­ing to pay the biotech $20 mil­lion in in­stall­ment pay­ments for their col­lab­o­ra­tion on ex­plor­ing how the gut can in­flu­ence the ef­fi­ca­cy of im­muno-on­col­o­gy drugs like their PD-L1 Imfinzi.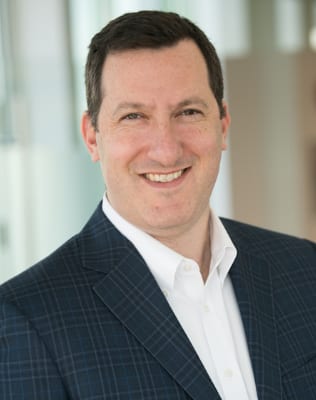 Er­ic Shaff, CEO (Seres)
The phar­ma gi­ant — which hasn't been do­ing a lot of ear­ly-stage re­search col­lab­o­ra­tions like this — is al­so hand­ing over some re­search sub­si­dies to cov­er the cost of the work at the Cam­bridge, MA-based biotech $MCRB.
In­vestors liked the sound of that, dri­ving up Seres' shares — still suf­fer­ing since a ma­jor clin­i­cal set­back close to 3 years ago — by 25% by the bell. Seres' new CEO just ex­e­cut­ed a sig­nif­i­cant re­or­ga­ni­za­tion, lay­ing off the CSO and 30% of the staff.
Med­Im­mune vet Jean-Charles So­ria, who now re­ports to As­traZeneca on­col­o­gy chief Jose Basel­ga in the new­ly re­vamped R&D or­ga­ni­za­tion, says I/O re­search is still on­ly fo­cused on "the tip of the ice­berg." Af­ter the ini­tial wave of 6 PD-1/L1 drugs hit the mar­ket, the lead­ers in the field have been scram­bling to find ways to gain a leg up on the com­pe­ti­tion. And there have been a num­ber of new for­ays us­ing the mi­cro­bio­me in search of en­hanced im­mune re­spons­es to can­cer.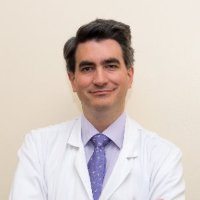 Jean-Charles So­ria (As­traZeneca)
In ad­di­tion to look­ing for new ways to iden­ti­fy which pa­tients are most like­ly to re­spond, com­ing up with a more com­pelling pa­tient pro­file, the part­ners al­so plan to ex­plore the po­ten­tial of com­bos, pos­si­bly us­ing Seres SER-401 along with As­traZeneca's I/O drugs.
As­traZeneca had been a late­com­er to the check­point par­ty, hop­ing that a matchup of Imfinzi with their CT­LA-4 drug treme­li­mum­ab would pro­vide a way to leapfrog the lead­ers. That hasn't worked so far, but As­traZeneca has made im­por­tant in­roads in the mar­ket with Imfin­za as a monother­a­py. That's what they're hop­ing to build on now.