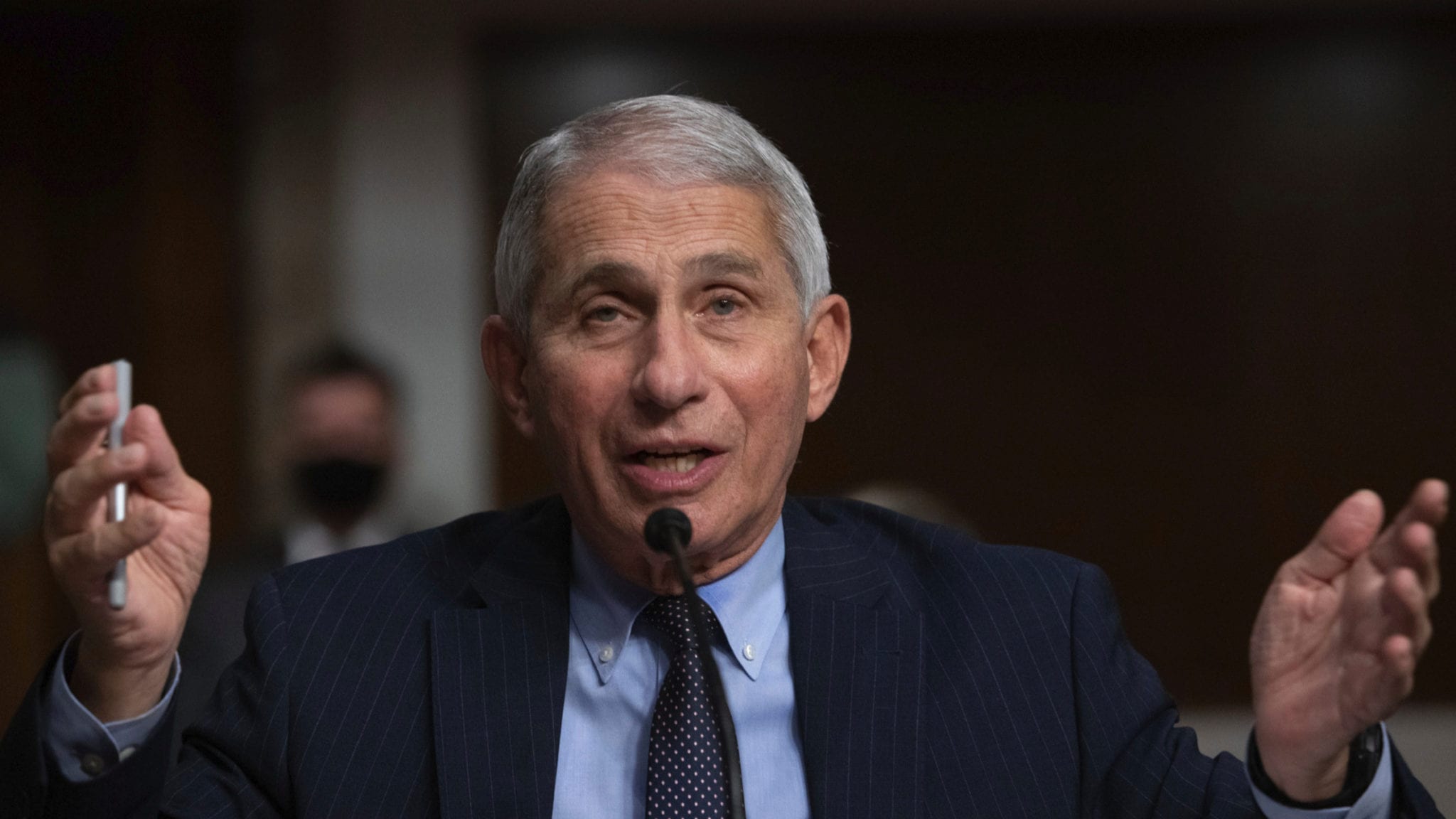 Anthony Fauci, NIAID director (AP Images)
Covid-19 roundup: Fau­ci says multi­bil­lion-dol­lar pro­gram could curb fu­ture pan­demics; Japan­ese drug­mak­er spices up coro­n­avirus pill race
When the Covid-19 pan­dem­ic swept in, drug­mak­ers were able to spin years worth of re­search in­to the fastest turn­around time for vac­cine de­vel­op­ment the world has ever seen. In an­tic­i­pa­tion of the next po­ten­tial glob­al health threat, NI­AID di­rec­tor An­tho­ny Fau­ci has been pro­mot­ing a multi­bil­lion-dol­lar plan that could cre­ate "pro­to­type vac­cines" in prepa­ra­tion of what comes next.
And if the US can find fund­ing, Fau­ci thinks that the re­search can start as ear­ly as next year.
An am­bi­tious plan that the New York Times re­ports could cost a few bil­lion dol­lars a year for at least five years would re­search and un­cov­er the mol­e­c­u­lar struc­ture of virus­es, learn where the an­ti­body must en­ter and dis­cov­er how to make the an­ti­bod­ies.
The NI­AID would be re­spon­si­ble for much of the fund­ing, the Times re­port­ed. But some of the scope would re­quire mon­ey al­lo­cat­ed by Con­gress.
In a New York­er pro­file from 2016, Fau­ci said the coun­try will have to be flex­i­ble in the fu­ture to pre­vent and fight against fu­ture pan­demics.
"I have been say­ing for eight, 10 years that we should make a list of mi­crobes and try to de­vel­op a ba­sic plat­form vac­cine," he said. "We keep try­ing to de­vel­op a vac­cine for one thing—usu­al­ly the last one—and it's a waste of time. Every time we get hit, it is al­ways some­thing we didn't ex­pect. So, in­stead of pre­de­ter­min­ing what it is you're go­ing to pre­pare for, make uni­ver­sal plat­forms."
In the­o­ry, Fau­ci said, you could in­sert the gene of the pro­tein you want to ex­press in­to a pre-made chas­sis, cre­ate dos­es — he told Spec­tor rough­ly "a gazil­lion" — and send it to tri­als. But all this would take a new sys­tem to man­u­fac­ture vac­cines be­fore the next pan­dem­ic ar­rives. Be­cause of the hefty, mul­ti-bil­lion dol­lar price tag, politi­cians and com­pa­nies have been hes­i­tant to get the ball rolling.
Japan­ese drug­mak­er spices up race for Covid-19 pill
A once-a-day pill de­signed to pro­vide more con­ve­nient dos­ing for Covid-19 pa­tients is now be­ing test­ed in hu­man tri­als.
Sh­iono­gi, a Japan­ese com­pa­ny known for its cho­les­terol drug Crestor, said it start­ed tri­als this month, which will con­tin­ue un­til 2022. It's an an­nounce­ment that's added a spark to the race that al­so fea­tures Pfiz­er and Mer­ck.
Pfiz­er and Mer­ck are months ahead of Sh­iono­gi, The Wall Street Jour­nal re­port­ed. Pfiz­er said its twice-dai­ly pill could be ready to go to mar­ket this year, and will en­roll 2,000 pa­tients in a tri­al that com­bines a boost­er drug and the pill against a place­bo.
Fau­ci warns that US is head­ed in wrong di­rec­tion, rec­om­mends boost­er
A com­bi­na­tion of un­vac­ci­nat­ed Amer­i­cans and the Delta vari­ant has led a frus­trat­ed An­tho­ny Fau­ci to say the US is head­ed in the wrong di­rec­tion, he said on CNN's show "State of the Union."
Boost­er shots may be re­quired for those with sup­pressed im­mune sys­tems and pub­lic health of­fi­cials are con­sid­er­ing a mask rec­om­men­da­tion for those who are al­ready vac­ci­nat­ed, the As­so­ci­at­ed Press re­port­ed. More than 163 mil­lion peo­ple are vac­ci­nat­ed, but that num­ber is less than half of the US pop­u­la­tion. And 57% of those who are el­i­gi­ble for the vac­cine have been in­oc­u­lat­ed.
Amer­i­cans who are among the most vul­ner­a­ble pop­u­la­tion, such as or­gan trans­plant and can­cer pa­tients, will be most like­ly rec­om­mend­ed a boost­er.
"What I would re­al­ly like to see is more and more of the lead­ers in those ar­eas that are not vac­ci­nat­ing to get out and speak out and en­cour­age peo­ple to get vac­ci­nat­ed," Fau­ci said.
As­traZeneca-Pfiz­er com­bo proves ef­fec­tive in South Ko­rea
A South Ko­re­an study in­volv­ing near­ly 500 med­ical work­ers showed a mixed vac­ci­na­tion of first As­traZeneca's jab then a dose of the Pfiz­er-BioN­Tech shot boost­ed an­ti­body lev­els by at least six times, Reuters re­port­ed Mon­day.
The shots were up against a dou­ble dose of As­traZeneca in the study. Of the 499 med­ical work­ers, 100 re­ceived mixed dos­es and 200 re­ceived just the Pfiz­er-BioN­Tech jab. Last month, a study out of the UK showed sim­i­lar re­sults: An As­traZeneca shot fol­lowed by Pfiz­er showed the best T cell re­spons­es and a high­er an­ti­body re­sponse than Pfiz­er fol­lowed by As­traZeneca's.
Vol­un­teers that re­ceived a mixed duo of dos­es showed neu­tral­iz­ing an­ti­bod­ies, which stop the virus from en­ter­ing cells. Some coun­tries are look­ing to switch to al­ter­na­tives af­ter re­ports of rare but fa­tal blood clots were linked to the As­traZeneca jab.
The study an­a­lyzed ac­tiv­i­ty against vari­ants, and saw that neu­tral­iza­tion was de­creased against the Be­ta, Gam­ma and Delta vari­ants. All three groups main­tained the same neu­tral­iz­ing ac­tiv­i­ty against the Al­pha vari­ant.
BioN­Tech CEO not call­ing for boost­er just yet
Those who re­ceived Pfiz­er and BioN­Tech's vac­cine in Jan­u­ary are less pro­tect­ed from the Covid-19 Delta vari­ant, BioN­Tech CEO Ugur Sahin said to the Wall Street Jour­nal last week, but a boost­er shot is not called for just yet.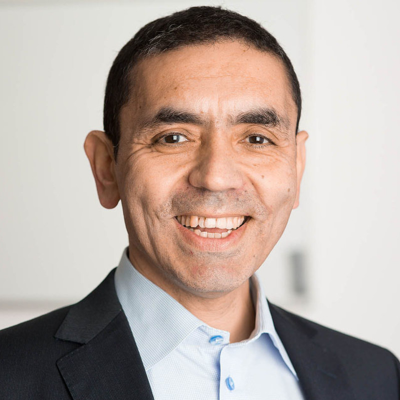 Ugur Sahin
Da­ta from Is­rael have emerged show­ing those who re­ceived the jab in Jan­u­ary are three times more like­ly to be­come in­fect­ed than those who were just in­oc­u­lat­ed in May. Gov­ern­ments now need to de­cide whether they want to of­fer boost­ers, or de­cide whether to let in­fec­tions go on know­ing that pa­tients will be pro­tect­ed from se­ri­ous in­jury and death, the Ger­man com­pa­ny's CEO said.
Is­rael's Health Min­istry pub­lished da­ta that said af­ter two shots, the vac­cine was 39% ef­fec­tive at low­er­ing risk of in­fec­tion and 40% ef­fec­tive at re­duc­ing symp­to­matic dis­ease when the Delta vari­ant made up the ma­jor­i­ty of cas­es, the WSJ said.
In April, Pfiz­er CEO Al­bert Bourla said in an in­ter­view with CN­BC that a third shot will be need­ed with­in 12 months of in­oc­u­la­tion. Sahin said that he won't give pub­lic ad­vice on a third shot un­til da­ta from re­al-life stud­ies rolls in.
For a look at all End­points News coro­n­avirus sto­ries, check out our spe­cial news chan­nel.