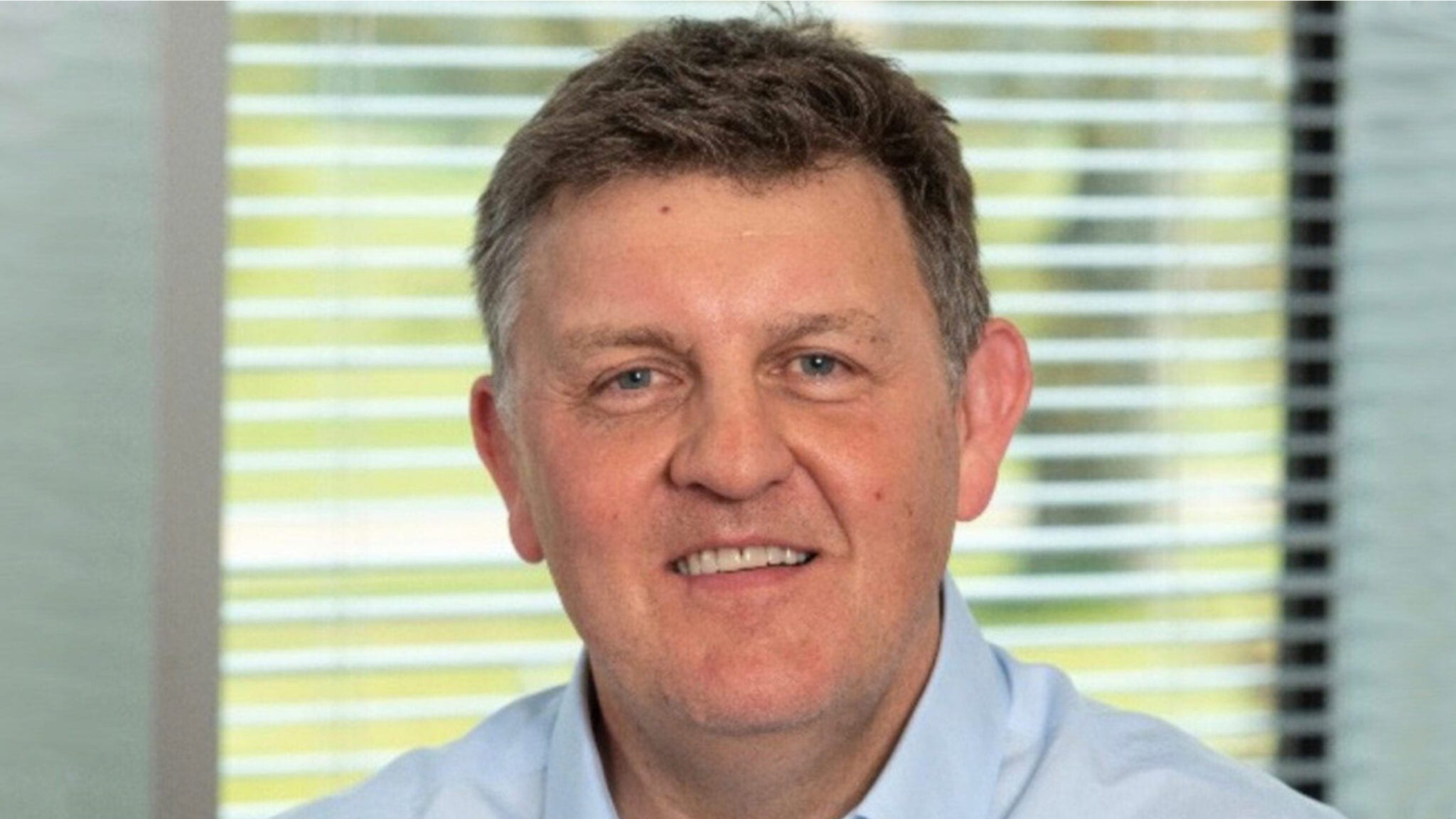 Eliot Forster, F-star CEO
As­traZeneca takes a chance on the STING path­way with F-star
Af­ter a slew of Big Phar­ma com­pa­nies and biotechs walked away from the STING path­way in the last few years, As­traZeneca is ap­proach­ing the field with a new bet on the drug class' next gen­er­a­tion.
The British drug­mak­er is team­ing up with F-star Ther­a­peu­tics on a slate of pre­clin­i­cal STING in­hibitor com­pounds, the com­pa­nies an­nounced Thurs­day morn­ing. It's a mod­est sum as these things go, with $12 mil­lion up­front and over $300 mil­lion in mile­stones, plus sin­gle-dig­it roy­al­ties.
STING plays a cen­tral role in reg­u­lat­ing how the im­mune sys­tem rec­og­nizes for­eign in­vaders, F-star CEO Eliot Forster tells End­points News, and com­pa­nies have for years been look­ing at ways to ei­ther stim­u­late or in­hib­it the path­way to treat dis­eases. Re­searchers can ag­o­nize the path­way to try to treat can­cer — get­ting the im­mune sys­tem to at­tack tu­mors — or in­hib­it it in con­di­tions like rheuma­toid arthri­tis to tamp down on im­mune re­spons­es gone hay­wire.
F-star had been work­ing on both sides of the STING coin, and al­ready has a slate of STING ag­o­nists in the clin­ic. These weren't for sale, Forster says, and As­traZeneca is get­ting on­ly the pre­clin­i­cal STING in­hibitors for yet-to-be dis­closed tar­gets. It's a slate of can­di­dates that F-star had been look­ing to part­ner out from the start, and As­traZeneca will take over full de­vel­op­ment with an ex­clu­sive glob­al li­cense.
The path­way has run up against sev­er­al is­sues in the past, par­tic­u­lar­ly on the ag­o­nist side of things. Aduro's high-pro­file stum­bles dealt in part with a STING ag­o­nist pro­gram for can­cer, which No­var­tis walked away from in 2019. And af­ter Chi­nook ac­quired Aduro, it too dumped the last of the STING ag­o­nist can­di­dates ear­li­er this year.
There was al­so a cGAS-STING in­hibitor where Aduro part­nered with Eli Lil­ly, which end­ed up auc­tioned off once Aduro be­gan cut­ting bait. The deals proved cost­ly for the Big Phar­mas, as No­var­tis had teed up $250 mil­lion up­front with $500 mil­lion in mile­stones, while Lil­ly front­ed $12 mil­lion in cash and promised up to $620 mil­lion in mile­stones.
Nim­bus Ther­a­peu­tics al­so piv­ot­ed away from its STING pro­grams in June 2020 as it built out part­ner­ships with Gilead and Cel­gene pri­or to the Bris­tol My­ers Squibb ac­qui­si­tion.
But Forster said the STING ag­o­nist pro­grams F-star is re­tain­ing are rep­re­sen­ta­tive of the next gen­er­a­tion of the class, and that the in­hibitors li­censed out Thurs­day were in­formed by sim­i­lar emerg­ing re­search. Where­as the old STING ag­o­nists for can­cer could on­ly be in­ject­ed di­rect­ly in­to the tu­mor, lead­ing to a host of prob­lems, the clin­i­cal can­di­dates F-star kept are re-en­gi­neered to be giv­en through an IV.
"The cen­tral­i­ty of the STING path­way to the im­mune re­sponse in both di­rec­tions is key," Forster said. "That's why the whole in­dus­try has been in­ter­est­ed in it for the past decade … The first gen­er­a­tion was a good go, but the sec­ond gen­er­a­tion drugs are re­al­ly get­ting to that drug­ga­bil­i­ty point where we can be­gin to ma­nip­u­late the path­way."