As­traZeneca's PARP drug Lyn­parza eas­i­ly outscores chemo in PhI­II breast can­cer study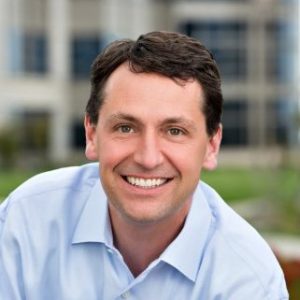 Sean Bo­hen, As­traZeneca
As­traZeneca ap­pears ready to start broad­en­ing the mar­ket for its PARP in­hibitor Lyn­parza. AS­CO or­ga­niz­ers picked the phar­ma gi­ant's Phase III da­ta for HER-2 neg­a­tive metasta­t­ic breast can­cer for the Sun­day spot­light. And it's not hard to see why.
The drug was linked with tu­mor shrink­age in 60% of the pa­tients with germline BR­CA1 or BR­CA2 mu­ta­tions tak­ing the drug, com­pared to 29% in the chemo group.
An­a­lyz­ing the lat­est da­ta on Lyn­parza, in­ves­ti­ga­tors found a 42% re­duc­tion in the risk of dis­ease pro­gres­sion or death.
The top line suc­cess was an­nounced back in Feb­ru­ary.
The da­ta give As­traZeneca $AZN a chance to get an ear­ly start over Clo­vis' Rubra­ca and Tesaro's Ze­ju­la in mov­ing be­yond the ovar­i­an can­cer mar­ket. The re­sults al­so un­der­score the phar­ma gi­ant's grow­ing suc­cess in the can­cer field — cru­cial to its longterm turn­around plans — with the ap­proval of their PD-L1 drug Imfinzi (dur­val­um­ab) re­cent­ly and loom­ing re­sults for a com­bi­na­tion of that check­point with treme­li­mum­ab, a CT­LA-4 ther­a­py.
Notes As­traZeneca CMO Sean Bo­hen:
"The OlympiAD re­sults shared to­day mark the first time a tar­get­ed ther­a­py shows ben­e­fit over the cur­rent stan­dard of care for pa­tients with HER2-neg­a­tive gBR­CA-mu­tat­ed metasta­t­ic breast can­cer. This al­so rep­re­sents an im­por­tant mile­stone for Lyn­parza as this is the first pos­i­tive Phase III tri­al in which a PARP in­hibitor has shown a sig­nif­i­cant ben­e­fit for pa­tients out­side of ovar­i­an can­cer."