As­traZeneca's star res­pi­ra­to­ry drug runs in­to an­oth­er wall with COPD, but it's not giv­ing up — yet
As­traZeneca's at­tempt to push its res­pi­ra­to­ry bi­o­log­ic Fasen­ra (ben­ral­izum­ab) in­to the chron­ic ob­struc­tive pul­monary dis­ease field has been foiled by a Phase III flop.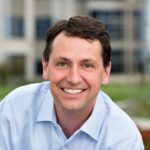 Sean Bo­hen
In the 56-week mul­ti-cen­ter tri­al, Fasen­ra failed to spur a sta­tis­ti­cal­ly sig­nif­i­cant re­duc­tion of ex­ac­er­ba­tions in pa­tients with mod­er­ate to very se­vere COPD, the pri­ma­ry end­point, com­pared to place­bo.
Cur­rent­ly ap­proved as an add-on treat­ment for se­vere eosinophilic asth­ma in the US, EU, Japan and sev­er­al oth­er coun­tries, Fasen­ra was billed as a block­buster in the mak­ing, with CEO Pas­cal So­ri­ot es­ti­mat­ing peak sales po­ten­tial at $2 bil­lion (Jef­feries an­a­lysts gave it a more mod­est $1.5 bil­lion).
To achieve that, As­traZeneca need­ed to nav­i­gate a mar­ket al­ready staked by Glax­o­SmithK­line's first-in-class Nu­cala, Te­va's Cinqair, and No­var­tis' Xo­lair. It's too ear­ly to tell whether its com­bi­na­tion of low­er pric­ing, dos­ing fre­quen­cy and de­liv­ery method was enough to start win­ning over large num­bers of physi­cians and pa­tients, and its more en­trenched ri­vals are plan­ning moves of their own. Last Sep­tem­ber, GSK fol­lowed up with an NDA for Nu­cala in COPD — though the case was al­so built up­on shaky da­ta heav­i­ly re­liant on a bio­mark­er.
As­traZeneca went in­to the Phase III Galathea study (as well as an­oth­er one dubbed Ter­ra­no­va) de­spite con­ced­ing de­feat in a PhI­Ia study back in 2014, where Fasen­ra not on­ly failed to im­prove the rate of acute ex­ac­er­ba­tions for se­vere COPD pa­tients but al­so saw a high­er rate of treat­ment-emer­gent ad­verse events. Ex­ecs at the UK phar­ma gi­ant and its bi­o­log­ics unit Med­Im­mune were bet­ting that bet­ter tri­al de­sign and pa­tient se­lec­tion would de­liv­er a des­per­ate­ly need­ed win in this key dis­ease tar­get, but it proved elu­sive.
That said, no new safe­ty or tol­er­a­bil­i­ty is­sues were re­port­ed in this tri­al — per­haps the on­ly good news in the an­nounce­ment.
While the team is still crunch­ing the num­bers for an up­com­ing med­ical meet­ing, CMO Sean Bo­hen has this to say:
COPD is a de­bil­i­tat­ing dis­ease with sig­nif­i­cant un­met need among pa­tients whose dis­ease re­mains un­con­trolled de­spite treat­ment with ex­ist­ing in­haled ther­a­pies. We will now await the re­sults of TER­RA­NO­VA and a full eval­u­a­tion of both tri­als to de­ter­mine next steps for Fasen­ra in COPD.
Ter­ra­no­va is sched­uled to read out this quar­ter.