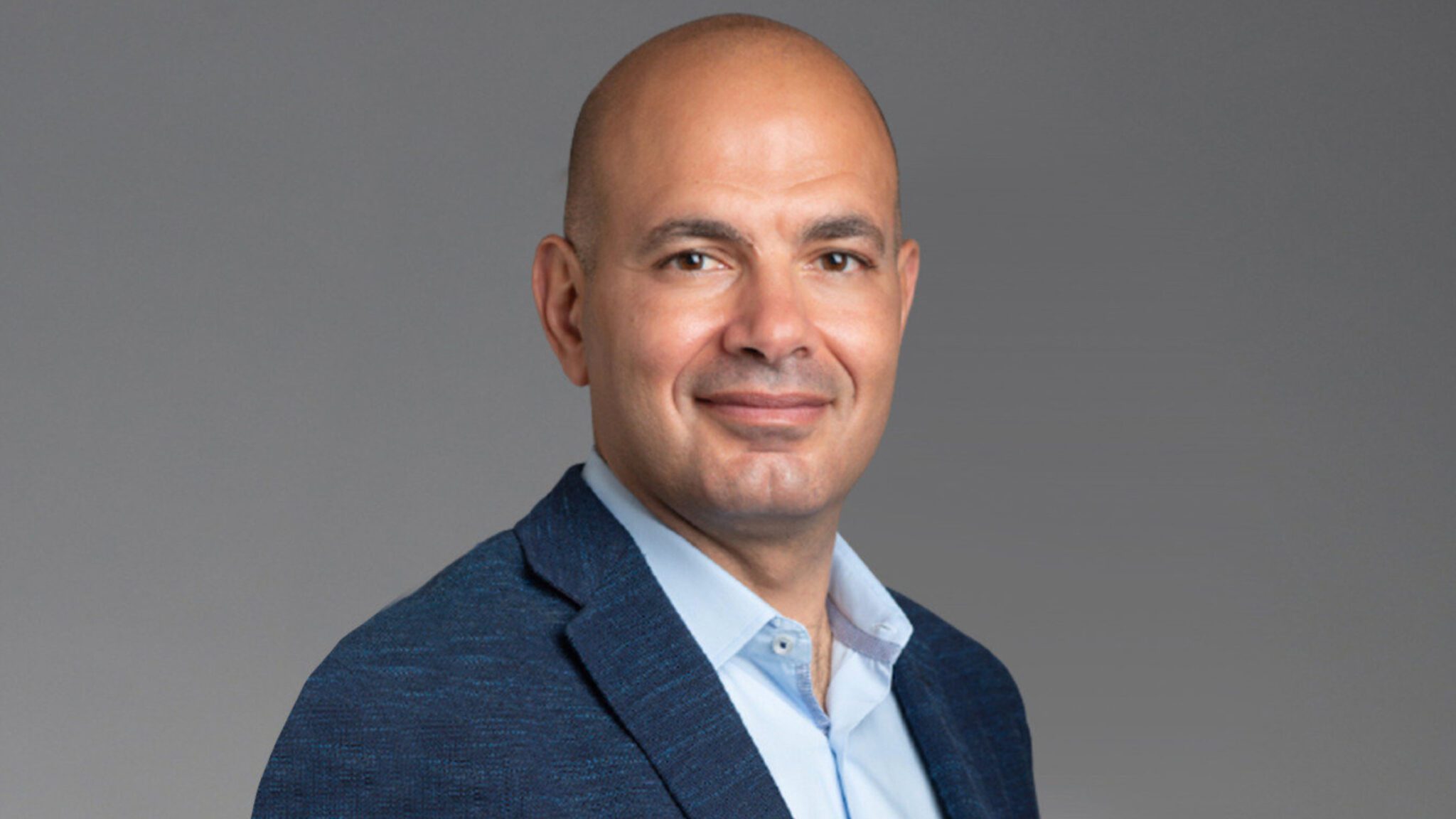 At an 'in­flec­tion point': Gen­tiBio reels in $157M ahead of what CEO Adel Na­da sees as a Treg boom
Gen­tiBio CEO Adel Na­da says reg­u­la­to­ry T cells (or Tregs) are now where CAR-Ts were at the be­gin­ning of the last decade — at an in­flec­tion point. With a hand­ful of drug­mak­ers ze­ro­ing in on the pro­tec­tive class of im­mune cells, Na­da says big de­vel­op­ments are com­ing. And the proof, he says, is in his com­pa­ny's lat­est megaround.
Na­da un­veiled a $157 mil­lion Se­ries A round on Wednes­day morn­ing from some big-name back­ers like the No­var­tis Ven­ture Fund and RA Cap­i­tal Man­age­ment. With a raise like that, it's hard to imag­ine that a pub­lic de­but is too far down the road for Gen­tiBio.
When asked, Na­da re­spond­ed: "We are an en­gi­neered cell ther­a­py com­pa­ny…We're very, very am­bi­tious, and we will have to find ways to se­cure the cap­i­tal that we need, and we're con­fi­dent we'll be able to do that ei­ther pri­vate­ly or in the pub­lic mar­kets."
Treg cells po­lice the im­mune sys­tem, rec­og­niz­ing the body's own pro­teins and telling oth­er im­mune cells not to at­tack when they see cells stud­ded with those re­cep­tors. In some dis­eases, like au­toim­mune dis­or­ders, that sys­tem goes awry, and the im­mune sys­tem at­tacks healthy cells.
Gen­tiBio's look­ing to re­store im­mune in­tol­er­ance with en­gi­neered Tregs. But un­like oth­er drug­mak­ers that are try­ing to iso­late or tar­get a pa­tient's own Tregs, Gen­tiBio plans to col­lect an­oth­er type of cell from pa­tients — in­clud­ing CD4+ im­mune cells, or so-called helper T cells — and then re­pro­gram them in­to spe­cial­ized Tregs.
"En­doge­nous Tregs are a rare pop­u­la­tion that are dif­fi­cult to iso­late from pe­riph­er­al blood," Na­da said. "By be­ing able to work with a much more abun­dant cell pop­u­la­tion, such as CD4s for ex­am­ple, we're able to over­come that rar­i­ty in a scal­able way."
The com­pa­ny's tech­nol­o­gy stems from the work of David Rawl­ings and Andy Scharen­berg at the Seat­tle Chil­dren's Re­search In­sti­tute. Its oth­er co-founders hail from the Be­naroya Re­search In­sti­tute at Vir­ginia Ma­son (BRI), and the MI­GAL Galilee Re­search In­sti­tute (MI­GAL).
While Na­da has plans to tack­le a va­ri­ety of au­toim­mune, al­loim­mune, au­toin­flam­ma­to­ry and al­ler­gic dis­eases, the pri­ma­ry fo­cus is on type 1 di­a­betes, where the team is aim­ing to elim­i­nate or re­duce pa­tients' de­pen­dence on in­sulin. Sci­en­tists be­lieve the en­gi­neered Tregs could be vi­able for up to six years, Na­da said, mean­ing there's po­ten­tial for a "one and done" ther­a­peu­tic.
The team is cur­rent­ly se­lect­ing a can­di­date for that pro­gram, and will use the Se­ries A funds to push it in­to the clin­ic, with IND-en­abling stud­ies ex­pect­ed to launch by the end of this year.
Ma­trix Cap­i­tal Man­age­ment led Gen­tiBio's Se­ries A round, with Avid­i­ty Part­ners, the JDRF T1D Fund, Or­biMed, RA Cap­i­tal Man­age­ment, No­var­tis Ven­ture Fund, and the Seat­tle Chil­dren's Re­search In­sti­tute chim­ing in. Add in the com­pa­ny's $20 mil­lion seed round from last sum­mer, and its raise is now up to $177 mil­lion.
Drug­mak­ers big and small are now turn­ing their at­ten­tion to Tregs, in­clud­ing Mer­ck, which put down $1.85 bil­lion in Feb­ru­ary to ac­quire Pan­dion Phar­ma­ceu­ti­cals and its pipeline of drugs tar­get­ing Tregs for au­toim­mune con­di­tions. TRexBio re­cent­ly emerged from stealth with a $59 mil­lion Se­ries A and back­ing from Big Phar­ma gi­ants Eli Lil­ly, J&J and Pfiz­er to map Tregs in hu­man tis­sue. And Treg-fo­cused Aba­ta Ther­a­peu­tics launched in June with $95 mil­lion and its sights set on mul­ti­ple scle­ro­sis.
Just last week, Jeff Blue­stone took the wraps off a $265 mil­lion B round to tar­get en­gi­neered Treg cell ther­a­pies against dif­fi­cult dis­eases like rheuma­toid arthri­tis and type 1 di­a­betes. His com­pa­ny, Sono­ma Bio­ther­a­peu­tics, has raised $335 mil­lion in two years' time.
"I think the mo­men­tum, and the pas­sion that we're ex­pe­ri­enc­ing right now in Treg ther­a­peu­tics, across the board, (at) dif­fer­ent com­pa­nies, dif­fer­ent leagues of in­vestors… re­al­ly po­si­tions the field to ad­vance to the next in­flec­tion point," Na­da said. "We're very ex­cit­ed about be­ing part of this, be­ing at the fore­front of this."