At­las builds its dream team and hands over $25M to launch a new ap­proach to gene ther­a­py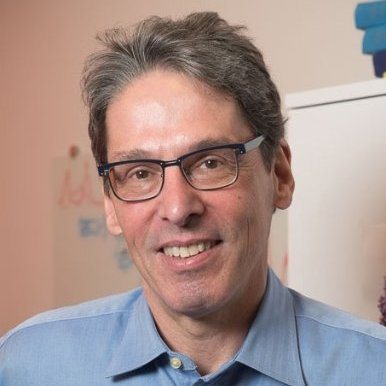 Robert Kotin
Robert Kotin is one of the world's top ex­perts on the vi­ral trans­port of gene ther­a­pies. Ex-NIH, ex-Voy­ager ex­ec, he's played a siz­able role in shap­ing the field.
So when Kotin says there's a bet­ter way to do gene trans­fer with­out a vi­ral ve­hi­cle, he man­aged to get the at­ten­tion of quite a few peo­ple in the Boston/Cam­bridge hub.
Ja­son Rhodes, a part­ner at At­las, was one of them. At­las formed a com­pa­ny around this called Gen­er­a­tion Bio with a $25 mil­lion A round and Rhodes is chair­ing the board. Ge­off Mc­Do­nough, who stepped aside as CEO of Stock­holm-based So­bi last sum­mer af­ter the com­pa­ny de­cid­ed to go with a new chief who pre­ferred to live clos­er to home, is tak­ing the helm.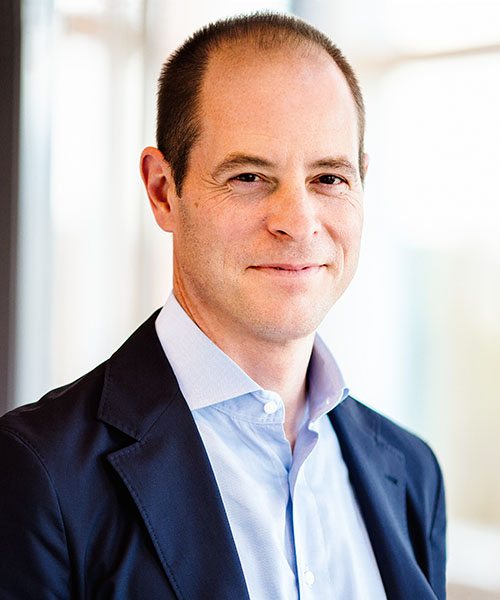 Ge­of­frey Mc­Do­nough
Like Ed Kaye, who's hav­ing his launch par­ty to­day at Stoke, Mc­Do­nough is a high pro­file fig­ure in the Mass­a­chu­setts hub. And he's pumped about pur­su­ing a break­through ap­proach to gene trans­fer.
Kotin's big idea cen­ters on what he calls close-end­ed DNA (ceD­NA), which can move from the cy­to­plasm of the cell to the nu­cle­us with­out that AAV trans­port ve­hi­cle. Once in­side the nu­cle­us, the the­o­ry goes, it can cre­ate durable high lev­els of gene ex­pres­sion ca­pa­ble of ad­dress­ing a broad range of ge­net­ic dis­eases. And the biotech plans to get start­ed by us­ing a lipid nanopar­ti­cle to de­liv­er ceD­NA to the liv­er, where it will make sys­temic pro­teins to fight dis­ease.
"The first or­gan is the liv­er be­cause that's where lipid nanopar­ti­cles go," Mc­Do­nough told me in a pre­view to to­day's an­nounce­ment. "So we go to rare dis­eases of the liv­er, where it can be a fac­to­ry."
And nanopar­ti­cles have some in­her­ent qual­i­ties that make it prefer­able to an AAV ap­proach, with a big­ger pay­load that can pack a big­ger punch. It's al­so a new way to do this with­out trig­ger­ing an im­mune re­sponse that is lim­it­ing the first gen­er­a­tion of gene ther­a­pies to a one-time use.
Notes Mc­Do­nough: "This is a com­plete­ly nov­el modal­i­ty which is tremen­dous­ly dis­rup­tive to AAV."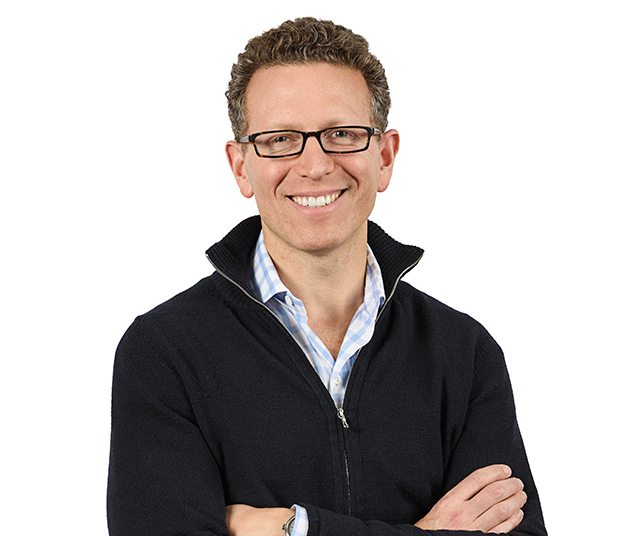 Ja­son Rhodes
While much of At­las' in­vest­ing can be high­ly as­set-cen­tric, craft­ing com­pa­nies around one or two lead pro­grams in a care­ful­ly man­aged dri­ve to the clin­ic, Gen­er­a­tion Bio is every bit a plat­form com­pa­ny with a lot of po­ten­tial di­rec­tions to move. But Rhodes says you can't rel­e­gate a ven­ture group like At­las — which has en­joyed the abil­i­ty to raise con­sid­er­able funds — to a nar­row fo­cus. The VC, he says, is "sci­ence-first, seed-led, prag­mat­ic about the busi­ness mod­el and in­tense­ly fo­cused on cre­at­ing in­no­v­a­tive new prod­ucts. And not too wor­ried about ide­ol­o­gy be­yond that."
In re­sponse to a query from me, Rhodes added:
We al­ways match the na­ture of the op­por­tu­ni­ty to the busi­ness mod­el and build both ma­jor plat­form com­pa­nies and more fo­cused prod­uct plays. This strate­gic match­ing is a hall­mark of At­las' ap­proach vs a cook­ie cut­ter, whether al­ways a mon­ster plat­form or al­ways an as­set play, etc. Re­cent plat­forms in­clude NT­LA, Sur­face, Ma­gen­ta, Trans­late, Nim­bus (with an LLC struc­ture in the mix), etc. Ear­ly M&A tends to oc­cur with the prod­uct-ori­ent­ed com­pa­nies, like Delinia, Pad­lock, and IFM and so gen­er­ates ear­ly press and at­ten­tion. Pad­lock is re­al­ly a plat­form around an area of bi­ol­o­gy as is IFM, which sold the onc port­fo­lio and kept the im­munol­o­gy port­fo­lio. We do con­sis­tent­ly use a seed ap­proach, where we pres­sure test the core sci­ence, be­gin build­ing a team etc. then ramp us the re­spec­tive busi­ness mod­el. I've been in­volved with all of these kinds of com­pa­nies whether at Al­ny­lam (new modal­i­ty plat­form), Epizyme (new bi­ol­o­gy mul­ti-prod­uct plat­form), Replim­ine (prod­uct play, though more than one), Dis­arm (new bi­ol­o­gy prod­uct), and Gen­er­a­tion, which is ob­vi­ous­ly a ma­jor new modal­i­ty, among a few ex­am­ples.