Af­ter reel­ing back a gene ther­a­py from Sanofi, a North Car­oli­na up­start bags enough mon­ey to do some­thing about it
Af­ter spend­ing some time in Sanofi's pipeline, a gene ther­a­py for a ge­net­ic eye dis­ease that caus­es blind­ness is now back in the hands of its cre­ators at At­se­na Ther­a­peu­tics. And on Wednes­day, the North Car­oli­na-based start­up land­ed a $55 mil­lion Se­ries A to push it through a Phase I/II tri­al.
At­se­na's founders, pow­er cou­ple Shan­non and San­ford Boye, did some ear­ly work on the gene ther­a­py at the Uni­ver­si­ty of Flori­da in the ear­ly 2000s, be­fore it was li­censed by Sanofi. The biotech launched this year with $8 mil­lion in fund­ing, then li­censed the can­di­date from Sanofi for an undis­closed amount in Ju­ly.
"It's kind of like a home­com­ing for them," At­se­na CEO Patrick Ritschel said of Shan­non and San­ford Boye, who now serve as CSO and chief tech­ni­cal of­fi­cer, re­spec­tive­ly.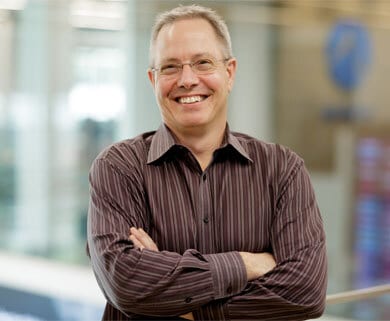 Patrick Ritschel
The lead can­di­date is de­signed to treat GUCY2D-as­so­ci­at­ed Leber con­gen­i­tal amau­ro­sis, or LCA1 — a dis­ease that af­fects the reti­na and is a lead­ing cause of blind­ness in chil­dren. The drug us­es an AAV cap­sid to de­liv­er the tar­get GUCY2D gene, the idea be­ing that if you pro­vide a re­place­ment gene, it will en­code the cor­rect form of the pro­tein.
"This is a very good tar­get for gene ther­a­py. It's mono­genic. It has a well-de­fined sin­gle gene char­ac­ter­is­tic. Im­por­tant­ly, the struc­ture of the reti­na is well-pre­served, so we think that the like­li­hood of suc­cess in gene ther­a­py should al­so be quite high be­cause the cells are there, they're just not func­tion­al," Ritschel said.
The Phase I/II is en­rolling 15 par­tic­i­pants to­tal over five co­horts, with com­ple­tion of en­roll­ment ex­pect­ed in late 2021 or ear­ly 2022. Then it's a 52-week read­out, Ritschel said, with a one-year fol­low-up. The Se­ries A should car­ry the can­di­date to an ef­fi­ca­cy read­out, ac­cord­ing to At­se­na.
In ad­di­tion to sup­port­ing that tri­al, the fi­nanc­ing will al­so be used to build out the team, com­plete man­u­fac­tur­ing de­vel­op­ment for Phase III, and ad­vance the biotech's pre­clin­i­cal pro­grams to­ward an IND. At­se­na has a pre­clin­i­cal can­di­date for MYO7A-as­so­ci­at­ed Ush­er syn­drome (USH1B) that was al­so de­vel­oped in the Boyes' labs, and an­oth­er mys­tery can­di­date that it has yet to re­lease de­tails on. And Ritschel is look­ing to add at least an­oth­er 20 staffers by 2021.
Spark Ther­a­peu­tics won ap­proval for their own oph­thalmic gene ther­a­py back in 2017. The drug, Lux­tur­na, treats pa­tients with in­her­it­ed reti­nal dis­ease due to mu­ta­tions in both copies of the RPE65 gene. In some cas­es, a de­fect in that gene re­sults in LCA.
The field gained a Big Phar­ma play­er in Oc­to­ber, when the No­var­tis In­sti­tutes for Bio­Med­ical Re­search bought out Cam­bridge, MA-based start­up Vedere Bio, which Cyrus Moza­yeni built around aca­d­e­m­ic work from Ehud Isacoff and John Flan­nery at Cal-Berke­ley to find a gene ther­a­py ap­proach to pan-geno­typ­ic vi­sion restora­tion in pa­tients with pho­tore­cep­tor-based blind­ness. No­var­tis paid $150 mil­lion, with an­oth­er $130 mil­lion on the ta­ble in mile­stones.
"We're re­al­ly ex­cit­ed," Ritschel said. "I think that this is a com­pa­ny that has got a lot of pro­grams, very sol­id sci­ence be­hind it. It's got great founders, strong sup­port from the Uni­ver­si­ty of Flori­da where a lot of the tech­nol­o­gy orig­i­nat­ed from. And I think we're look­ing for­ward to re­al­ly build­ing things out."