AveX­is of­fers com­pelling rea­sons for a fast FDA OK for gene ther­a­py to treat spinal mus­cu­lar at­ro­phy in in­fants
For most in­fants suf­fer­ing from spinal mus­cu­lar at­ro­phy type 1, the chances are quite high that they could die or re­quire con­stant res­pi­ra­to­ry as­sis­tance ear­ly on to al­low them to keep breath­ing, with no mo­tor func­tion abil­i­ty for sim­ple things like sit­ting unas­sist­ed. Most die be­fore the age of 4.
But in a small Phase I study of 15 pa­tients treat­ed with AveX­is' $AVXS gene ther­a­py for SMA, all of the pa­tients were able to reach 20 months with­out the need for con­stant res­pi­ra­to­ry sup­port, or dy­ing. And many achieved im­prove­ments in mo­tor symp­toms, speak­ing to the po­ten­tial — though still un­proven — of this as a once-and-done ther­a­py for a rare but dire ail­ment.
The New Eng­land Jour­nal of Med­i­cine pub­lished those com­plete Phase I da­ta points, out to­day, as the biotech pur­sues a piv­otal study while ex­plor­ing the pos­si­bil­i­ty of an ac­cel­er­at­ed FDA ap­proval that could — pos­si­bly — pro­vide a short­cut to com­mer­cial work.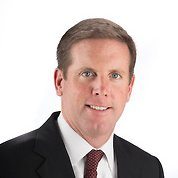 Sean Nolan
The news to­day is re­mark­able for sev­er­al rea­sons. It puts AveX­is in the front ranks of gene ther­a­py com­pa­nies as Spark ap­pears poised to gain a pi­o­neer­ing US ap­proval for its lead gene ther­a­py for an eye dis­ease. And it al­so pos­es a di­rect threat to Bio­gen's new fran­chise for Spin­raza, priced at $750,000 for the first year — one of the top 10 most ex­pen­sive ther­a­pies in the world — and half that rate for each year af­ter.
"We do have a meet­ing sched­uled late in the fourth quar­ter to meet with the FDA," says Chica­go-based AveX­is CEO Sean Nolan. "We've said we would do every­thing we could to move along the fil­ing and hope­ful­ly the ap­proval. We do see there are a cou­ple of po­ten­tial sce­nar­ios that could lead to a more ac­cel­er­at­ed ap­proval."
AveX­is an­nounced a month ago that it was launch­ing its piv­otal study of the ther­a­py.
SMA is trig­gered by a ge­net­ic de­fect that de­rails a pro­tein need­ed for mo­tor neu­rons. AveX­is' ther­a­py is de­signed to pen­e­trate the blood brain bar­ri­er and in­tro­duce cor­rect­ed copies of that gene to fix the prob­lem in SMA1, an in­fan­tile form of the dis­ease that be­comes ap­par­ent in the first 6 months, mak­ing it a par­tic­u­lar­ly good tar­get for gene ther­a­py work.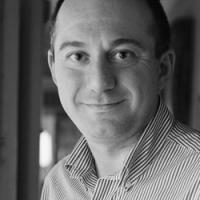 Bri­an Kas­par
"These kids al­ways go down," says AveX­is CSO Bri­an Kas­par, who took a leave from his post at the gene ther­a­py cen­ter at Na­tion­wide Chil­dren's Hos­pi­tal in Colum­bus to spear­head the clin­i­cal work. "They nev­er gain mile­stones, no mo­tor func­tion mile­stones. They won't sit unas­sist­ed; they'll nev­er achieve the abil­i­ty to roll over or stand and walk."
Giv­en its tar­get, and the less­er ef­fect that Spin­raza has demon­strat­ed in the clin­ic, reg­u­la­tors are like­ly to feel con­sid­er­able pres­sure to open the door ear­ly on this ther­a­py, par­tic­u­lar­ly giv­en the pre­ferred treat­ment that Sarep­ta gained for Ex­ondys51 with­out any ac­tu­al da­ta the it helped boys suf­fer­ing from Duchenne MD.
New FDA com­mis­sion­er Scott Got­tlieb has vowed to do what's nec­es­sary to make cut­ting edge ther­a­pies avail­able as soon as they've cleared a bar on ef­fi­ca­cy and safe­ty. And he now has a test case for just where that line has been drawn.