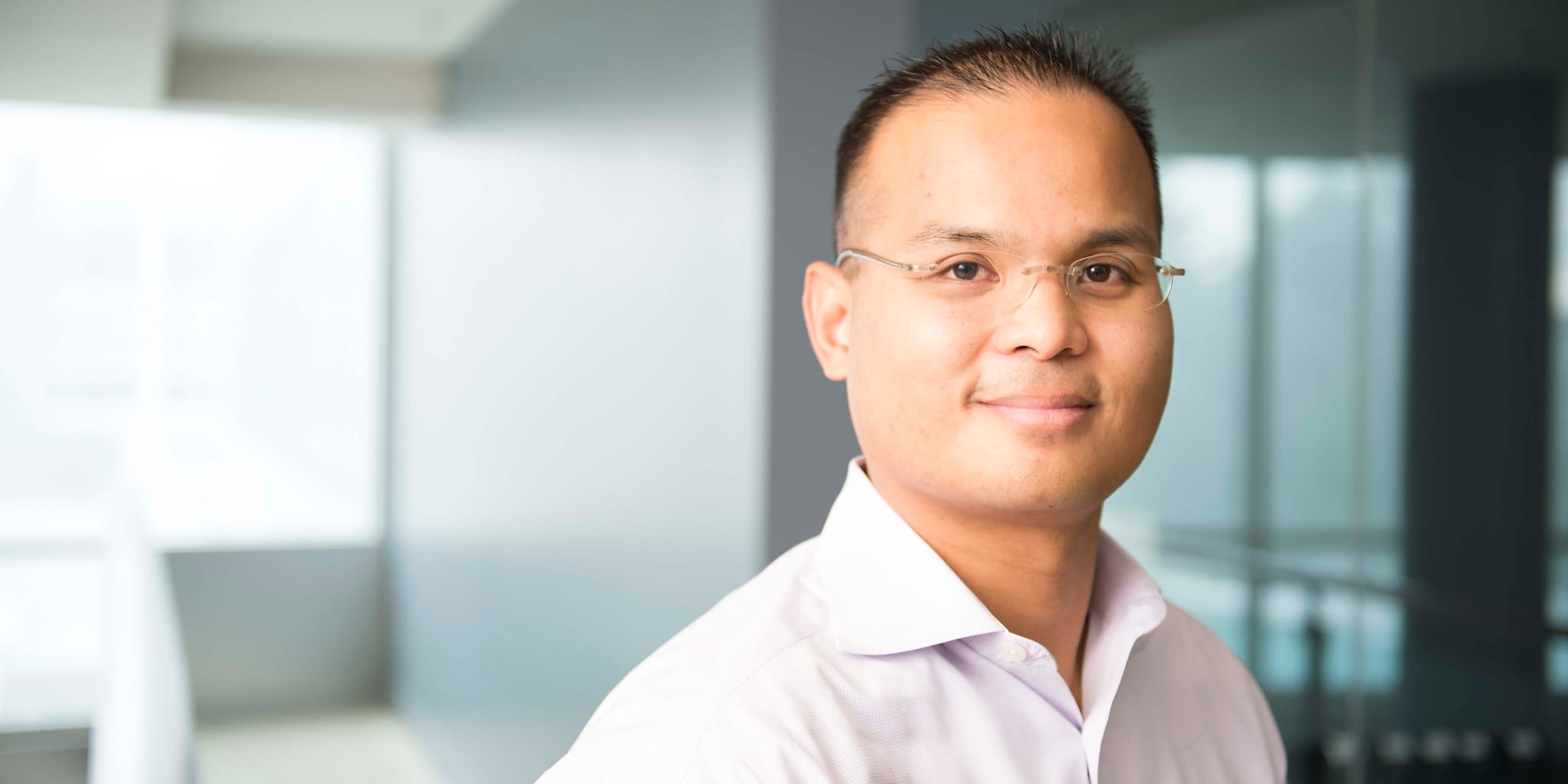 Back to the be­gin­ning: Pfiz­er seeds dis­cov­ery-stage neu­ro start­up Mag­no­lia (af­ter ax­ing its own brain R&D)
Af­ter yank­ing its own neu­ro­science ef­forts — and re­treat­ing from the fail­ure-strewn bat­tle­ground of brain sci­ence — Pfiz­er is ped­al­ing back to the be­gin­ning in this field. The phar­ma gi­ant is fund­ing a brand-new MD An­der­son spin­out that's ques­tion­ing the very ba­sics of neu­rode­gen­er­a­tion.
The start­up, called Mag­no­lia Neu­ro­sciences ("Mag­no­lia" as a nod to its Texas roots), is be­ing rather tightlipped about what it's work­ing on. But CEO Thong Le tells me the com­pa­ny is steer­ing away from tra­di­tion­al ef­forts in the field.
In short, the start­up is tap­ping a body of lit­er­a­ture around a bi­o­log­i­cal process that oc­curs in the womb dur­ing the ear­li­est stages of life. When an em­bryo is form­ing, the body trash­es ex­cess neu­rons in a process called "pro­grammed cell death." Re­search shows that this same process is re­ac­ti­vat­ed in the brain through­out the course of Alzheimer's dis­ease, among oth­er neu­ro con­di­tions. Mag­no­lia is hy­poth­e­siz­ing that block­ing spe­cif­ic com­po­nents of this process will pre­serve brain tis­sue in hu­mans and — hope­ful­ly — pre­vent mem­o­ry loss. That's what they've seen in mouse mod­els, any­way.
"Not on­ly can you pre­serve brain tis­sue and en­hance mem­o­ry, but — from a more bi­o­log­i­cal point of view — you could dra­mat­i­cal­ly change the course and de­vel­op­ment of neu­ro­log­i­cal dis­ease," Le said.
To get to work on the idea, Mag­no­lia has round­ed up $31 mil­lion in a Se­ries A packed with high pro­file cor­po­rate VCs. The stel­lar syn­di­cate was put to­geth­er by Ac­cel­er­a­tor Life Sci­ence Part­ners, a start­up fac­to­ry that churns out these ven­tures by shop­ping aca­d­e­m­ic labs and oth­er hubs of in­no­va­tion around the globe. Once they find some­thing promis­ing, they put to­geth­er a team and spin the tech out in­to a start­up of its own.
It should be not­ed that Le is the CEO at Ac­cel­er­a­tor, which is why he's head­ing up Mag­no­lia for the time be­ing.
Ac­cel­er­a­tor has satel­lites in New York, Seat­tle, and San Diego, and has launched sev­en star­tups since its in­cep­tion. One of their ven­tures is Lo­do Ther­a­peu­tics, the New York-based com­pa­ny that scored a $969 mil­lion (biobucks) deal with Genen­tech in metage­nomics ear­li­er this year.
Mag­no­lia man­aged to at­tract a slew of cor­po­rate VCs, in­clud­ing the afore­men­tioned Pfiz­er, Eli Lil­ly, Ab­b­Vie Ven­tures, and John­son & John­son In­no­va­tion, among oth­ers. You can see the full list on the com­pa­ny's press re­lease.
Af­ter scrap­ping its own neu­ro­science work ear­li­er this year, some might see Pfiz­er's in­vest­ment in star­tups as putting a bandaid over a gap­ing hole. But the phar­ma gi­ant is mak­ing an ef­fort to seed in­no­va­tion out­side of its own labs. In June, the com­pa­ny com­mit­ted an ad­di­tion­al $150 mil­lion to its VC group to in­vest in neu­ro­science star­tups. This in­vest­ment in Mag­no­lia is one of the first bets, it seems.
Le said it ac­tu­al­ly makes a lot of sense for large phar­ma­ceu­ti­cal com­pa­nies to leave the ear­ly dis­cov­ery work to small­er biotechs.
"When it comes to de­vel­op­ing drugs for com­plex dis­eases like Alzheimer's, to some ex­tent we're muck­ing with bi­ol­o­gy that we don't re­al­ly have a per­fect un­der­stand­ing of, which re­quires tak­ing cal­cu­lat­ed risk from a de­vel­op­ment per­spec­tive," he said. "Large phar­ma com­pa­nies that are pub­licly trad­ed don't have as much flex­i­bil­i­ty as they'd like to have in terms of be­ing ag­ile and tak­ing the leaps of faith need­ed to push an ear­ly stage pro­gram ag­gres­sive­ly for­ward."
Le said this lat­est round of fund­ing should move Mag­no­lia to­ward clin­i­cal de­vel­op­ment, al­though he's not shar­ing time­lines just yet.
---
Im­age: Ac­cel­er­a­tor and Mag­no­lia CEO Thong Le. Mag­no­lia