Baeuer­le-backed Cul­li­nan grows its pipeline of port­fo­lio plays, adopts a new can­cer drug with eye to clin­i­cal de­vel­op­ment
About 15 months af­ter Cul­li­nan On­col­o­gy de­buted with $150 mil­lion and in­tro­duced its part-fund/part-op­er­at­ing com­pa­ny mod­el for piec­ing to­geth­er a pipeline full of can­cer drugs un­der in­di­vid­ual in­vest­ment ve­hi­cles, the biotech is pub­licly spot­light­ing an ear­ly-stage on­col­o­gy drug that is be­ing adopt­ed af­ter mak­ing the cut.
The biotech struck a deal with Tai­ho Phar­ma­ceu­ti­cals to take the drug and put it in a ve­hi­cle dubbed Cul­li­nan Pearl, which will op­er­ate un­der the um­brel­la or­ga­ni­za­tion now manned by a lean-and-mean team of 15. Tai­ho in turn gets a chunk of eq­ui­ty and its ven­ture arm is in­vest­ing along­side Cul­li­nan in a launch round for Pearl.
The drug here is TAS6417, an EGFR ty­ro­sine ki­nase in­hibitor, which "spares wild type EGFR." The think­ing is that fea­ture will help the team amp up the po­ten­cy of the drug to dis­tin­guish it from the rest of the drugs in the same field.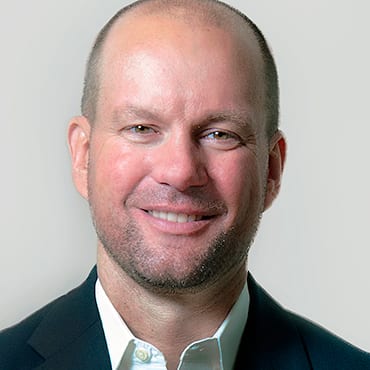 Owen Hugh­es
"We are a means to an end," says Owen Hugh­es, the CEO at Cul­li­nan. Tai­ho had this one nes­tled in among its ear­ly-stage pipeline projects and is li­cens­ing it out for Cul­li­nan to see if it can beat a fast path through the clin­ic — ei­ther un­veil­ing some re­al val­ue or killing it as a los­er.
Back when I talked to Hugh­es in the fall of 2017 dur­ing the for­mal launch of Cul­li­nan, he out­lined a plan to build a pipeline en­tire­ly out of deals with oth­er com­pa­nies, turn­ing to ven­dors to do a lot of the heavy R&D lift­ing for the sub­sidiaries un­der di­rec­tion from the team.
Since then, he's had a first-hand les­son on just how com­pet­i­tive that mar­ket is. He's al­so killed 2 op­tion deals where they had a shot at some promis­ing pro­grams but couldn't repli­cate the pre­clin­i­cal re­search work that snagged their at­ten­tion.
Hugh­es, though, has an ace in the hole. Patrick Baeuer­le at MPM is the co-founder, fi­nan­cial backer and CSO of the com­pa­ny. He di­rect­ed the Mi­cromet BiTE plat­form, ac­quired by Am­gen, which com­plet­ed the de­vel­op­ment on the first BiTE. And af­ter help­ing launch a se­ries of biotechs in the can­cer space, he's al­so been help­ing Cul­li­nan come up with a slate of home-grown drugs to add to the pipeline.
Cul­li­nan now has 8 pro­grams un­der the um­brel­la, in­clud­ing VK-2019, an Ep­stein-Barr Nu­clear Anti­gen 1 in­hibitor dis­cov­ered at The Wis­tar In­sti­tute. Hugh­es and the team set up Cul­li­nan Apol­lo for that drug. You can look for 1 or 2 new deals this year, he adds, as the biotech reach­es the high end of the 6 to 10 projects orig­i­nal­ly planned.
The CEO isn't get­ting spe­cif­ic on the up­fronts and mile­stones for these ear­ly-stage drugs, which wouldn't like­ly as­tound any­one in this free-flow­ing en­vi­ron­ment. But he did note that the key to cap­tur­ing these pro­grams has less to do with cash than eq­ui­ty. The part­ners get a com­pa­ny com­mit­ted to hus­tling ahead, and a chunk of eq­ui­ty — gen­er­al­ly 20% or less — that can pay off if they score pay dirt da­ta.
So how is the mon­ey hold­ing out? Hugh­es says they re­cent­ly banked their sec­ond $50 mil­lion tranche to push ahead with deal­mak­ing. The third tranche is wait­ing for them as they con­tin­ue to make progress.