Bax­al­ta in hand, Shire dumps drug pro­grams in hunt for $210M in R&D cuts
Now that Shire has closed on its buy­out deal for Bax­al­ta, the com­pa­ny has al­ready trimmed a slate of drug de­vel­op­ment pro­grams as it seeks to chop out a to­tal of $210 mil­lion in R&D costs from the com­bined op­er­a­tion over three years. And among the first to go was a mid-stage he­pati­tis B gene ther­a­py that didn't make the cut in an in­creas­ing­ly com­pet­i­tive field.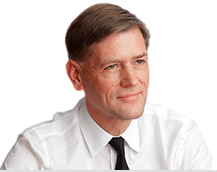 Shire CEO Flem­ming Orn­skov
The ex­ec­u­tive team — led by CEO Flem­ming Orn­skov — laid out a new, big­ger tar­get for cut­ting costs, up­ping the ante from the $500 mil­lion in "syn­er­gies" pegged at the time the deal was an­nounced to $700 mil­lion now that they've had a chance to con­sid­er all the prospects. And 30% of that — rough­ly $210 mil­lion – is com­ing straight out of re­search.
That's the kind of mes­sage that plays well on Wall Street, where Shire's shares surged 4% by the end of the day.
Speak­ing to an­a­lysts on Tues­day morn­ing, the ex­ec­u­tive team talked up the com­bined pipeline of 40 pro­grams as Orn­skov high­light­ed "the gems in the pipeline" that would con­tin­ue to get close at­ten­tion.
Those gems in­clud­ed three late-stage pro­grams: SHP643 for HAE; SHP620 for CMV, which starts in H2; and SHP647, an IBD drug re­cent­ly in-li­censed from Pfiz­er, which dubbed it PF-00547659.
R&D chief Phil Vick­ers not­ed that their pipeline re­view un­veiled 8 pro­grams for the chop­ping block. Most of those are in ear­ly stage de­vel­op­ment, he added, but Shire spot­light­ed three Phase II pro­grams that were cut out, in­clud­ing one for SHP625 (the old LUM001) in adults. 625 has won break­through drug sta­tus at the FDA, but Shire has had to con­tend with dis­cour­ag­ing da­ta from the drug and will fo­cus on the pe­di­atric pop­u­la­tion.
Shire is al­so cut­ting the gene ther­a­py pro­gram for he­mo­phil­ia B in­her­it­ed from the Bax­al­ta ac­qui­si­tion. And that will come as wel­come news to Spark ($ONCE) and its ri­vals as they hus­tle along their own he­mo­phil­ia B drugs. Bio­Marin an­nounced stel­lar re­sults from a proof-of-con­cept study in he­mo­phil­ia A a few days ago, high­light­ing the com­pe­ti­tion for best re­sults.
Vick­ers ex­plained the de­ci­sion in the call with an­a­lysts.
"For the lead com­pound, which was Bax 335, there was ex­cel­lent ex­pres­sion, ac­tu­al­ly. Ex­cel­lent ex­pres­sion seen with that par­tic­u­lar vec­tor. It's an AAV8 vec­tor, so the ade­n­ovi­ral vec­tor. We were very pleased to get ac­cess to. So the ex­pres­sion was good but it was a lit­tle in­con­sis­tent be­tween dif­fer­ent pa­tients, and with time for some pa­tients, the lev­el of ex­pres­sion de­creased. And we think that's a very im­por­tant thing to fac­tor in when con­sid­er­ing all gene ther­a­pies, is the ex­pres­sion go­ing to go down over time.

"So it did go down and we think it's very im­por­tant for the com­mu­ni­ty out there for us to bring for­ward the high­est qual­i­ty as­set we think we pos­si­bly can in this space. So we went over some of the tech­ni­cal rea­sons why we might be see­ing that in­con­sis­ten­cy and some­what of a de­crease in ex­pres­sion over time. And, have some fac­tors that we think could ac­count for that and we're build­ing those in­to the de­sign and the con­structs that we're us­ing for the gene ther­a­py. So it's re­al­ly not any de­crease in our com­mit­ment to the pro­gram. It's just that we're go­ing to change the mol­e­cule and move for­ward for the com­pound that's now in pre­clin­i­cal. And the fac­tor VI­II gene ther­a­py pro­gram goes for­ward un­af­fect­ed."
Leerink's Michael Schmidt had this to say:
"This is in­cre­men­tal­ly pos­i­tive for QURE, since com­pe­ti­tion in he­mo­phil­ia B has formed a ma­jor over­hang on the stock. While sev­er­al oth­er gene ther­a­py pro­grams are cur­rent­ly in clin­i­cal dev't (e.g. ONCE, DMTX, SG­MO), and ONCE's has gen­er­at­ed high­ly im­pres­sive clin­i­cal da­ta to date we be­lieve that it is un­like­ly that one sin­gle gene ther­a­py prod­uct will be used to treat all he­mo­phil­ia B due to the prod­uct-spe­cif­ic lim­i­ta­tions (e.g. neu­tral­iz­ing an­ti­bod­ies)."
Asked whether the com­pa­ny could still ex­pect to make a big splash in im­muno-on­col­o­gy, where there's been a fren­zy of deal mak­ing and de­vel­op­ment work, Orn­skov was clear that Shire would take a very mea­sured, "step-by-step" ap­proach to build­ing a new fran­chise.
(So don't look for any dra­mat­ic ac­tions in that field.)
"I think that this is not a com­mit­ment at this stage for Shire to be spend­ing sig­nif­i­cant re­sources on re­search or com­mer­cial­ly," Orn­skov not­ed.
Shire has un­der­gone a painful pipeline re­view be­fore, tak­ing a hard look at its ex­per­i­men­tal as­sets when the com­pa­ny was put through his "One Shire" ini­tia­tive in­volved in bet­ter in­te­grat­ing work at the com­pa­ny. And Shire down­sized op­er­a­tions in Penn­syl­va­nia as Orn­skov con­cen­trat­ed a larg­er share of its re­search in Mass­a­chu­setts.