AACR: Bay Area biotech bets on an­ti­bod­ies armed with im­muno-stim­u­lant to fight check­point-re­sis­tant can­cers
The sci­en­tist be­hind the first prostate can­cer vac­cine Provenge — once cel­e­brat­ed as a his­toric break­through, but now a fad­ing star — has de­vised a type of armed an­ti­body — loaded with an im­muno-stim­u­lant rather than a cy­to­tox­ic pay­load — to fight can­cers re­sis­tant to the army of ex­ist­ing check­point in­hibitors.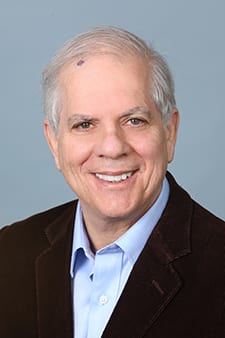 Ed En­gle­man
The re­searcher, Stan­ford's Ed En­gle­man, has built on his re­search in­to den­drit­ic cells — which are con­sid­ered 'sen­tinels' of the im­mune sys­tem as they are re­spon­si­ble for in­duc­ing im­mune T-cell re­spons­es — to de­vel­op this Im­mune-Stim­u­lat­ing An­ti­body Con­ju­gate (ISAC) tech­nol­o­gy, which was un­veiled by ex­clu­sive li­censee Bolt Bio­ther­a­peu­tics at the Amer­i­can As­so­ci­a­tion for Can­cer Re­search (AACR) Con­fer­ence on Mon­day.
"What Bolt has come up with is to wake up den­drit­ic cells with­in the (tu­mor) mi­croen­vi­ron­ment, and we were able to do this in a tar­get­ed way," said David Dor­nan, se­nior VP of re­search, in an in­ter­view with End­points News ahead of the con­fer­ence.
Many pa­tients are re­frac­to­ry to check­point in­hibitors be­cause there are a num­ber of im­muno­sup­pres­sive fac­tors present in their tu­mor mi­croen­vi­ron­ment, and so re­searchers have been try­ing to har­ness dif­fer­ent mol­e­cules to stim­u­late the im­mune sys­tem, one of which are toll-like re­cep­tor (TLR) ag­o­nists — spe­cial­ized pro­teins that ini­ti­ate an im­mune re­sponse to for­eign pathogens or, in this case, can­cer cells.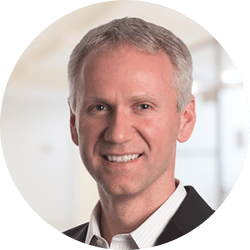 David Dor­nan
But the chal­lenge of de­liv­er­ing these ad­ju­vants is that they must be de­liv­ered in­tra­tu­moral­ly, be­cause if they were ad­min­is­tered sys­tem­i­cal­ly — say oral­ly or in­tra­venous­ly — they can be­come tox­ic as im­mune cells across the body are ac­ti­vat­ed and the im­pact is not tar­get­ed, Dor­nan em­pha­sized.
Bolt's ISAC tech­nol­o­gy is there­fore tar­get­ed — it con­ju­gates an ad­ju­vant on to a tu­mor tar­get­ing an­ti­body in or­der to de­liv­er this im­mune ag­o­nist di­rect­ly to the tu­mor.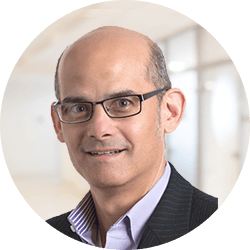 Grant Yone­hi­ro
This is a log­i­cal evo­lu­tion — orig­i­nal­ly, re­searchers were tar­get­ing the tu­mor with chemother­a­peu­tics or an­ti­body drug con­ju­gates, then came the check­point in­hibitors that were de­signed to prime the im­mune sys­tem to at­tack the tu­mor, Bolt's chief op­er­at­ing of­fi­cer Grant Yone­hi­ro said. "We do both, we're tar­get­ing the tu­mor with our an­ti­body, but we're al­so turn­ing on the im­mune sys­tem in the tu­mor."
But it's still ear­ly days. Bolt has so far con­duct­ed pre­clin­i­cal stud­ies.
The da­ta sug­gest that the tech can "rein­vig­o­rate the im­mune sys­tem to an ex­tent that if the can­cer came back you have a reper­toire of T-cells that can find, start pro­lif­er­at­ing and then start to kill the can­cer cells," Dor­nan said.
"We see pro­found tu­mor shrink­age in pre­clin­i­cal mod­els, we see im­muno­log­i­cal mem­o­ry — the abil­i­ty for once when you clear a tu­mor, that if the can­cer comes back — if we give the mouse the can­cer cells, we don't have re-ad­min­is­ter any ther­a­py — the mouse's T-cells rec­og­nize the tu­mor and erad­i­cate it. We've done these mod­els in can­cers that are large­ly re­frac­to­ry to stan­dard-of-care ther­a­pies."
With the ad­di­tion of a cy­to­tox­ic pay­load, the du­ra­tion of re­sponse is the main hur­dle — but adding on an im­muno-stim­u­lant can cir­cum­vent that, the ex­ec­u­tives un­der­scored. Bolt's pre­clin­i­cal da­ta has shown that the ISAC ap­proach is arm­ing the body with a reper­toire of T-cells that even if the can­cer tries to mu­tate around it, the pa­tient has a fight­ing chance.
Bolt has sev­er­al pro­grams in its ar­se­nal, and its lead pro­gram is like­ly go­ing to be de­vel­oped for use in breast can­cer, gas­tric can­cer and blad­der can­cer, Dor­nan said.
The 30-em­ploy­ee Bay Area com­pa­ny has raised $72 mil­lion so far, and hopes to be in the clin­ic by 2020. An IPO is al­so on the cards. "We're still a lit­tle ear­ly for that, but we think there's a lot of po­ten­tial for an IPO down the line," Yone­hi­ro said.