Bay Area start­up Cor­texyme gains a $76M round to back a PhII Alzheimer's study, with a new tar­get in their sights
With the ev­i­dence in­creas­ing­ly weigh­ing in against amy­loid be­ta as the best so­lo tar­get for Alzheimer's, a start­up out of San Fran­cis­co has iden­ti­fied a brand new tar­get and now has a $76 mil­lion B round to put it through its first proof-of-con­cept study.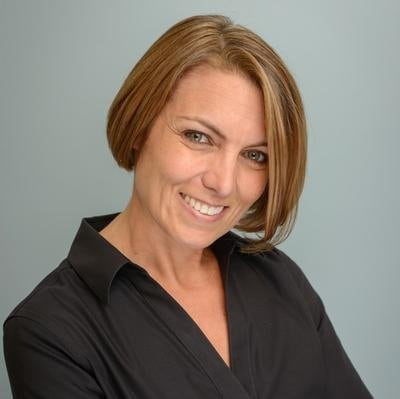 Casey Lynch
The sci­en­tif­ic in­spi­ra­tion for the biotech comes from UCSF psy­chi­a­trist Steve Dominy, who iden­ti­fied a bac­te­r­i­al pathogen that he be­lieves plays a key role in the pathol­o­gy of the dis­ease. Ini­tial­ly work­ing out of JLABS Bay Area fa­cil­i­ty, Cor­texyme has now com­plet­ed an­i­mal stud­ies as well as a Phase I safe­ty test to set the stage for a Phase II hu­man study.
Cor­texyme got start­ed with some mar­quee back­ers, in­clud­ing Pfiz­er (which re­cent­ly ex­it­ed neu­ro­sciences), Take­da Ven­tures, La­m­ond Fam­i­ly, Break­out Ven­tures, and Dol­by Fam­i­ly Ven­ture, Se­quoia Cap­i­tal, Vul­can Cap­i­tal, Ver­i­ly Life Sci­ences, EPIQ Cap­i­tal Group, RSL In­vest­ments, Huizen­ga Cap­i­tal, and an uniden­ti­fied long-term mu­tu­al fund joined the syn­di­cate.
Alzheimer's re­mains the hard­est tar­get in drug R&D, tak­ing down a se­ries of con­tenders in a long line­up of failed stud­ies over 10-plus years. Those fail­ures, in turn, have in­spired a hunt for bet­ter tar­gets, com­bi­na­tion ap­proach­es and a dri­ve to treat pa­tients at ever-ear­li­er stages of the dis­ease. Cor­texyme faces tough odds, but with the po­ten­tial re­wards for any ap­proved ther­a­py tip­ping the scales to the megablock­buster range, this re­mains the in­dus­try's lot­tery tick­et — with ul­tra-high risks and re­wards to con­sid­er.
"Our stream­lined, ef­fi­cient ap­proach to drug de­vel­op­ment al­lowed us to move from seed fund­ing to phase 1 da­ta in less than four years," said CEO Casey Lynch. "We're com­mit­ted to con­tin­u­ing to move swift­ly through phase 2 proof of ef­fi­ca­cy stud­ies in ser­vice of bring­ing new ther­a­pies to pa­tients suf­fer­ing from Alzheimer's and re­lat­ed con­di­tions."