Bay­er fronts $65M Se­ries A for Metageno­mi, a gene ther­a­py biotech aim­ing to find new CRISPR en­zymes
Gene edit­ing is all the rage in biotech these days, with the field grow­ing in promi­nence es­pe­cial­ly af­ter this year's No­bel Prize in Chem­istry was award­ed to two pi­o­neer­ing CRISPR sci­en­tists in Em­manuelle Char­p­en­tier and Jen­nifer Doud­na. And now, Bay­er's in­vest­ment arm is go­ing all-in on a new gene edit­ing out­fit.
Leaps by Bay­er is co-lead­ing a $65 mil­lion Se­ries A round for Metageno­mi, a biotech launched by UC Berke­ley sci­en­tists that emerged from stealth on Thurs­day. Hum­boldt Fund is co-lead­ing the round with Leaps. Metageno­mi, which will be run by Berke­ley re­searcher Bri­an Thomas, is look­ing to de­vel­op a "tool­box" of both CRISPR- and non-CRISPR-based gene edit­ing sys­tems be­yond the Cas9 pro­tein typ­i­cal­ly seen in the field these days.
Bri­an Thomas
"The goal for Metageno­mi is re­al­ly to be able to do any type of gene edit­ing," Thomas told End­points News. "Whether that be knock-ins or knock-outs that are com­pa­ra­ble to the cur­rent gene edit­ing ca­pa­bil­i­ties, but al­so to be able to do base edit­ing through an en­gi­neer­ing ca­pa­bil­i­ty, as well as to be able to in­te­grate larg­er pieces of DNA that will al­low us to pro­vide safer gene edit­ing."
Oth­er in­vestors in the Se­ries A in­clud­ed So­zo Ven­tures, Agent Cap­i­tal, In­Cube Ven­tures and HOF Cap­i­tal.
Dur­ing his time at Berke­ley, Thomas was work­ing in the lab of Jill Ban­field, Metageno­mi's sci­en­tif­ic co-founder, whose re­search fo­cused on find­ing new CRISPR en­zymes in ex­ot­ic bac­te­ria. Now at Metageno­mi, Thomas' goal is to ap­ply ma­chine learn­ing on a broad scale to mine through the genomes of these mi­croor­gan­isms, search­ing for new nu­cle­as­es that can be used in gene ther­a­pies.
Thomas says the com­pa­ny has found over 100 po­ten­tial en­zymes in the past year as it's been build­ing out its data­base in stealth. The main ad­van­tage of these sys­tems, Thomas said, is that many — if not all — are much small­er than Cas9, with some be­ing less than half the size. That would al­low for much more pre­cise med­i­cines that lim­it the off-site tox­i­c­i­ty some­times seen with cur­rent gene ther­a­pies.
"The en­zymes we have are re­al­ly able to out­per­form the cur­rent sys­tems in terms of edit­ing ef­fi­cien­cy," Thomas said. "We're get­ting edit­ing ef­fi­cien­cies at greater than 90% and some­times greater than 95%."
It re­al­ly comes down to the sci­ence of metage­nomics, from which Metageno­mi gets its name, Thomas said. Go­ing be­yond ge­nomics, where you start with a lab cul­ture, metage­nomics in­stead looks at the ge­net­ic ma­te­r­i­al re­cov­ered from soil, which con­tains the thou­sands of or­gan­isms that Metageno­mi hopes to map out.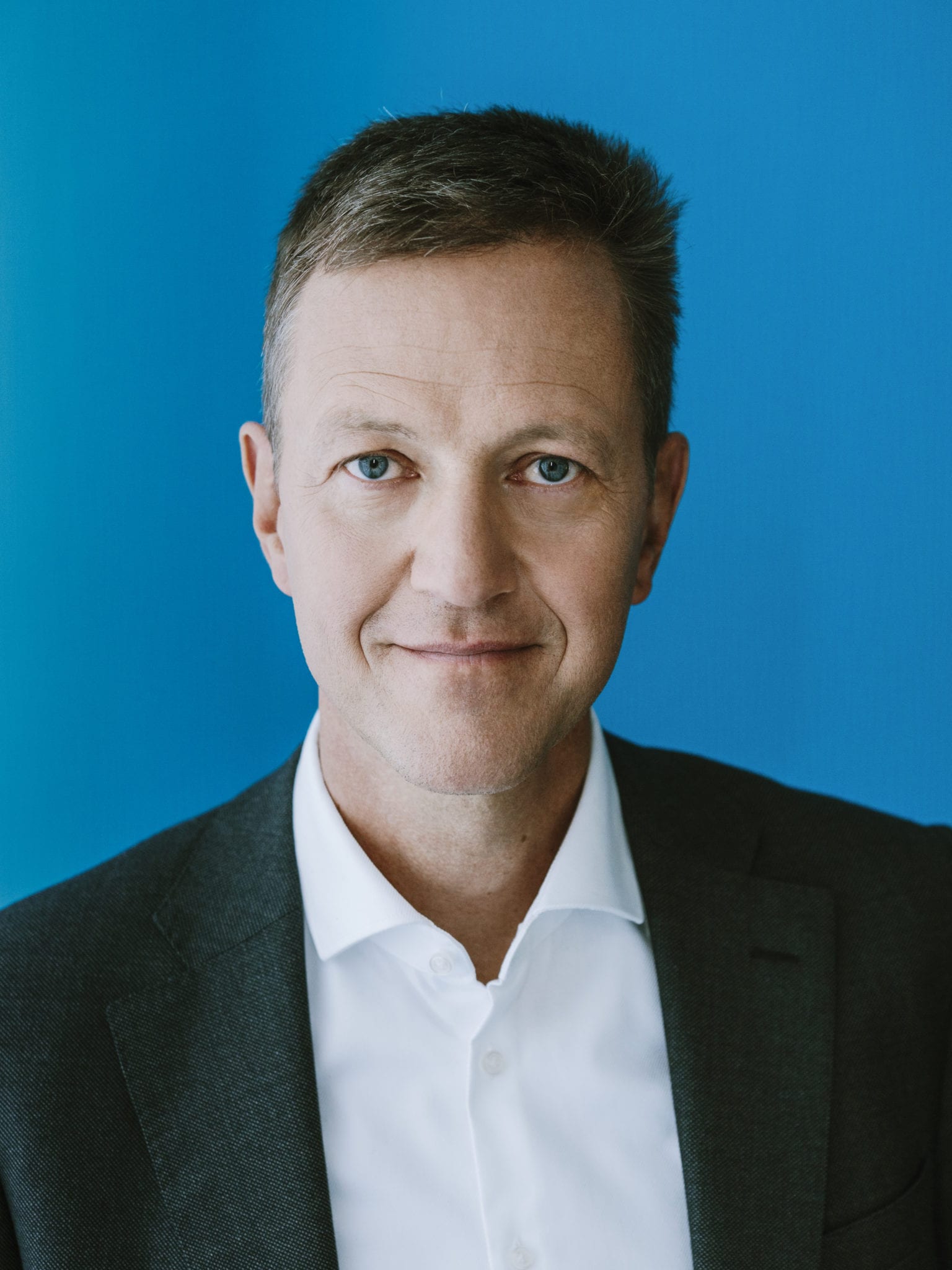 Juer­gen Eck­hardt
Thomas proved so suc­cess­ful at pitch­ing his com­pa­ny, he poached away one of Leaps' ex­ec­u­tives to be Metageno­mi's chief busi­ness of­fi­cer. De­spite that, Bay­er is par­tic­u­lar­ly ex­cit­ed about this start­up and Leaps chief Juer­gen Eck­hardt be­lieves Metageno­mi could be at the fore­front of the next gen­er­a­tion of gene edit­ing.
"You look at gene edit­ing and you have these first-wave com­pa­nies, they are all based on one de­tail: CRISPR Cas9," Eck­hardt said. "What Metageno­mi has, they are sit­ting on thou­sands of nu­cle­as­es that will have a range of fea­tures that may be op­ti­mized for what CRISPR can't be able to do. I think that's why this is the next two, three, four, five waves of gene edit­ing are right here."
Metageno­mi is still an ear­ly-stage com­pa­ny and Thomas isn't di­vulging what kinds of drugs they're aim­ing to de­vel­op as of yet, but not­ed a broad in­ter­est in can­cers and im­muno-on­col­o­gy. On top of that, Metageno­mi's en­zymes would still need to be paired up with a de­liv­ery sys­tem to get the ther­a­py where it needs to go.
But for now, Metageno­mi will keep plug­ging away in or­der to val­i­date its tech­nol­o­gy. Thomas said that, as a bio­chemist, it's ex­cit­ing to look at some of these or­gan­isms that have nev­er been seen un­der a mi­cro­scope be­fore that po­ten­tial­ly hold the key to the next cell ther­a­pies.
"Metage­nomics is a very pow­er­ful sci­ence, and I think Metageno­mi is a clear leader in us­ing that sci­ence to de­vel­op and tap in­to this avail­able, nat­ur­al cel­lu­lar ma­chin­ery out there that can be used," Thomas said. "We're ex­cit­ed about what na­ture has to of­fer as we dig deep­er in­to this dataset."