What's killing pa­tients in Bay­er's Xofi­go com­bo study? Re­searchers un­blind study ear­ly to probe safe­ty alert
Back in the spring of 2016, re­searchers re­port­ed that a com­bi­na­tion of Bay­er's Xofi­go (ra­di­um-223) with Zyti­ga (abi­raterone) came through with ev­i­dence of sig­nif­i­cant­ly re­duced bone pain for men suf­fer­ing from prostate can­cer. But sci­en­tists were forced to un­blind the Phase III piv­otal tri­al pre­ma­ture­ly af­ter an in­de­pen­dent mon­i­tor­ing group spot­ted a high­er rate of deaths in the treat­ment arm.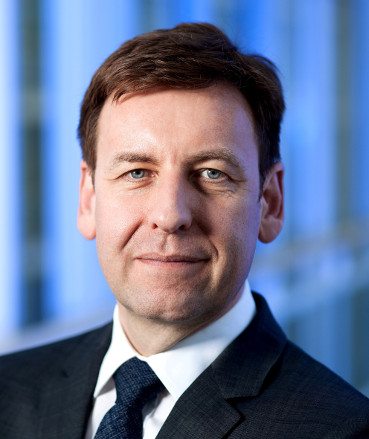 Mike De­voy
The com­pa­ny, which has been pur­su­ing new can­cer drugs as a core ap­proach to pipeline con­struc­tion, had en­rolled 806 pa­tients who ei­ther got the com­bo or just Zyti­ga, a well es­tab­lished block­buster that helped change the stan­dard of care in prostate can­cer.
Now they'll be­gin the work need­ed to see why adding Xofi­go — which us­es tar­get­ed al­pha ra­di­a­tion to kill can­cer cells — would al­so trig­ger more deaths and frac­tures. This com­bi­na­tion has been a key part of Bay­er's strat­e­gy to ex­pand its mar­ket for Xofi­go, which hit the mar­ket with bull­ish peak sales es­ti­mates of $1.5 bil­lion.
The com­bo study is be­ing done at a time thou­sands of new match-up stud­ies are be­ing pur­sued, work­ing un­der the rea­son­able as­sump­tion that com­bin­ing can­cer drugs may well of­fer a longer and bet­ter life for can­cer pa­tients. But they're not al­ways safe, as the re­cent is­sues with a slate of com­bi­na­tions match­ing Cel­gene's mul­ti­ple myelo­ma drugs with check­point ther­a­pies un­der­scores — a com­bo sus­pend­ed af­ter in­ves­ti­ga­tors tracked a high­er death rate in the treat­ment arm.
"Pa­tient safe­ty is our top pri­or­i­ty. We are there­fore un­blind­ing the study to thor­ough­ly an­a­lyze the da­ta", said Mike De­voy, the chief med­ical of­fi­cer at Bay­er. "It is im­por­tant to note that, based on avail­able da­ta from pre­vi­ous tri­als as well as re­al-world use, the ben­e­fit-risk pro­file of Xofi­go in its ap­proved in­di­ca­tion re­mains fa­vor­able. We re­main com­mit­ted to fur­ther ex­plor­ing the po­ten­tial of ra­di­um-223 across mul­ti­ple tu­mor types with sig­nif­i­cant un­met med­ical need, in­clud­ing prostate can­cer."
Im­age: Shut­ter­stock