BeiGene takes a hit af­ter his­toric $903M Hong Kong IPO with neg­a­tive biotech sen­ti­ment
The first day of its sec­ondary list­ing in Hong Kong has proven slight­ly dis­ap­point­ing for BeiGene.
The Bei­jing-based can­cer drug­mak­er closed its trad­ing de­but down 1% af­ter falling as much as 5% dur­ing the day. De­spite re­cruit­ing eight heavy­weight in­vestors to ce­ment its whop­ping $903 mil­lion IPO, BeiGene failed to stir up ex­cite­ment in the re­tail tranche, which made up 9% of the to­tal shares of­fered.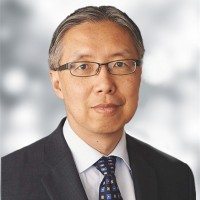 Mean­while, the cor­ner­stone in­vestors — in­clud­ing New York-based hedge fund Bak­er Bros Ad­vi­sors, Sin­ga­pore's sov­er­eign wealth fund GIC, and two of Chi­na's most in­flu­en­tial biotech VCs, Hill­house Cap­i­tal Man­age­ment and Al­ly Bridge — col­lec­tive­ly bought 31% of the in­ter­na­tion­al shares.
BeiGene — a tremen­dous Nas­daq suc­cess that's trad­ing at over sev­en times its list­ing price — said it's "sat­is­fied" with how its sec­ondary list­ing turned out.
"Through the Hong Kong list­ing, we have met our main ob­jec­tives of in­creas­ing our vis­i­bil­i­ty and ex­pand­ing our share­hold­er base in Asia, es­pe­cial­ly long-term in­vestors," CFO Howard Liang told the South Chi­na Morn­ing Post.
The un­der­whelm­ing de­but per­for­mance casts an­oth­er shad­ow over an an­tic­i­pat­ed biotech boom on the Hong Kong ex­change. Chi­na's first pre-prof­it biotech to go pub­lic — As­cle­tis — suf­fered a 15% plunge days af­ter its stock went live. Six oth­ers have filed IPO pitch­es.
Some an­a­lysts have at­trib­uted the lack­lus­ter de­mand to poor mar­ket sen­ti­ments dragged down by trade war ten­sions, while oth­ers have in­ter­pret­ed it as col­lat­er­al dam­age of re­cent vac­cine scan­dals in Chi­na.