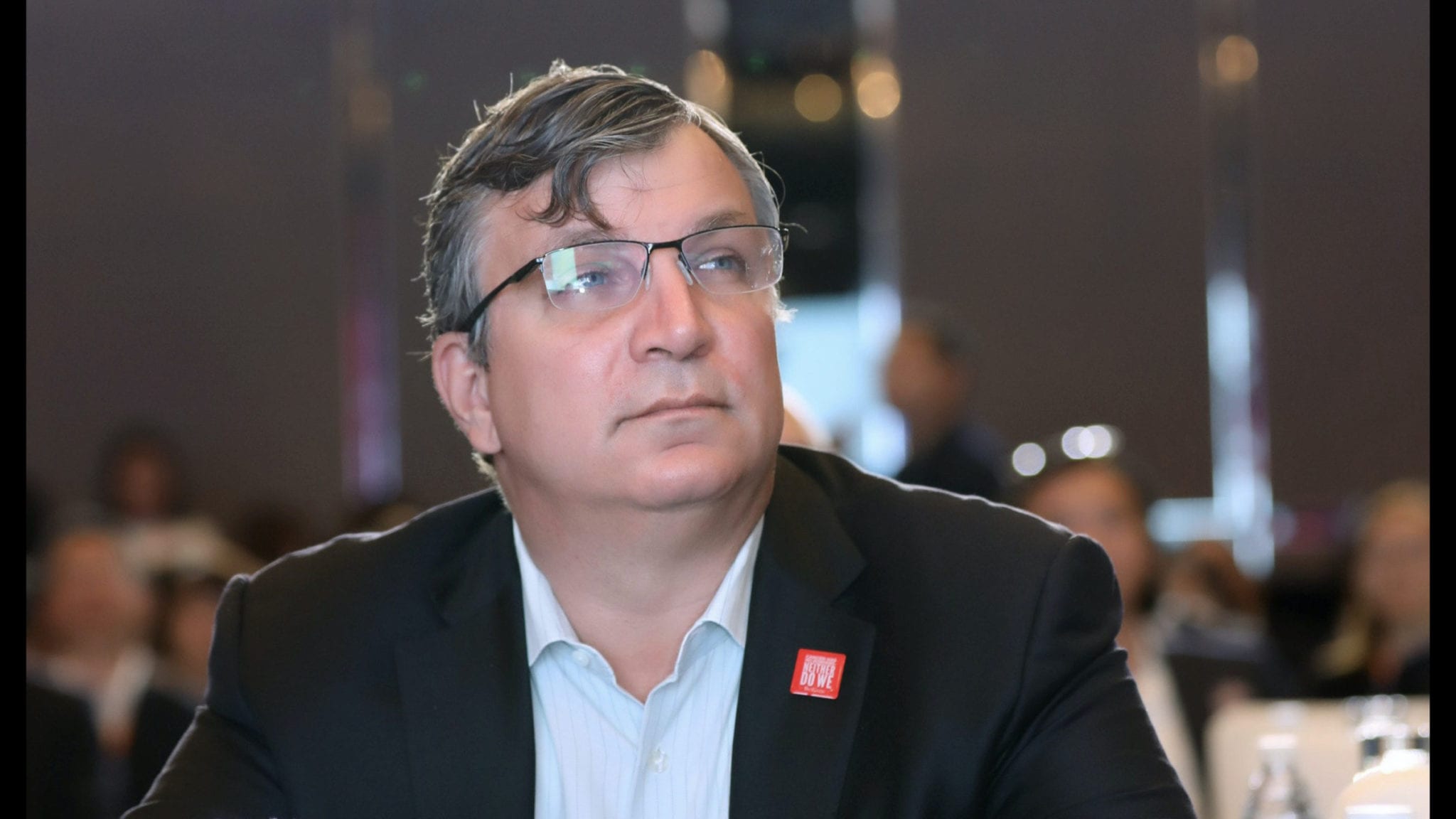 BeiGene CEO John Oyler (Image: Endpoints News)
BeiGene's BTK in­hibitor fails to beat mar­ket leader Im­bru­vi­ca in key head-to-head study
BeiGene's quest to de­vel­op a su­pe­ri­or BTK in­hibitor hit a ma­jor road­block on Mon­day as the com­pa­ny con­ced­ed that the drug failed a keen­ly an­tic­i­pat­ed head-to-head tri­al test­ing its re­cent­ly ap­proved drug, Brukin­sa, against the mar­ket-lead­ing Im­bru­vi­ca.
The re­sults amount to a se­ri­ous set­back for Chi­na's BeiGene that is hop­ing to po­si­tion Brukin­sa, known chem­i­cal­ly as zanubru­ti­nib, as the best-in-class ther­a­py.
The tri­al, dubbed AS­PEN, test­ed the two ther­a­pies in 229 pa­tients with Walden­ström's macroglob­u­line­mia (WMG), a rare form of lym­phoma. Brukin­sa failed the pri­ma­ry end­point of su­pe­ri­or­i­ty in com­plete re­sponse rates and "very good" par­tial re­sponse (VG­PR) rates ver­sus Im­bru­vi­ca, the com­pa­ny said.
Over­all, the VG­PR rate was 28.4% in the zanubru­ti­nib arm and 19.2% in the ibru­ti­nib arm (no pa­tients achieved a com­plete re­sponse in ei­ther arm). But since the dif­fer­ence was not sta­tis­ti­cal­ly sig­nif­i­cant, zanubru­ti­nib missed the main goal of the study.
BeiGene's shares $BGNE tum­bled near­ly 11% to $157 in pre­mar­ket trad­ing on Mon­day.
On the safe­ty side how­ev­er, Brukin­sa emerged bet­ter off. Se­ri­ous ad­verse events were seen in 58.4% pa­tients on the Brukin­sa arm, while 63.3% pa­tients suf­fered such side-ef­fects on the Im­bru­vi­ca arm. There was one death in the Brukin­sa group, and four in the Im­bru­vi­ca group.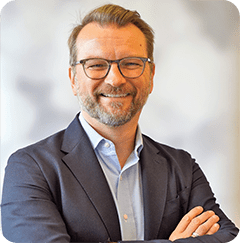 Er­ic Hedrick BeiGene
Er­ic Hedrick — who is chief ad­vi­sor to BeiGene and for­mer­ly was re­spon­si­ble for the de­vel­op­ment of Im­bru­vi­ca in his ca­pac­i­ty as in­ter­im chief med­ical of­fi­cer at Phar­ma­cyclics — in­sist­ed the to­tal­i­ty of da­ta was still sup­port­ive of Brukin­sa's po­ten­tial.
"Ob­vi­ous­ly, the hope was for the pri­ma­ry end­point to be met," he not­ed in an in­ter­view with End­points News.
"But I think, the pic­ture here…in terms of ef­fi­ca­cy is some­what in­com­plete, you know the changes we do see a high­er VG­PR rate with zanubru­ti­nib and ear­ly PFS re­sults are sort of go­ing in the same di­rec­tion. So, I think this par­tic­u­lar re­sult is more in­com­plete rather than go­ing against our hy­poth­e­sis."
BeiGene is al­so test­ing Brukin­sa against Im­bru­vi­ca in the head-to-head ALPINE study, which in­volves the larg­er pa­tient pop­u­la­tion of chron­ic lym­pho­cyt­ic leukemia (CLL) pa­tients.
There are some dif­fer­ences in the way that the tri­al is de­signed (for ex­am­ple, it first looks at non-in­fe­ri­or­i­ty and then su­pe­ri­or­i­ty) as well as the fact that it has more pa­tients, which gives BeiGene con­fi­dence that there still could be a pos­i­tive read­out, Hedrick added.
Both Brukin­sa (zanubru­ti­nib) and Im­bru­vi­ca in­hib­it Bru­ton's ty­ro­sine ki­nase (BTK), an en­zyme that plays a cru­cial role in onco­genic sig­nal­ing that is key for the pro­lif­er­a­tion and sur­vival of leukemic cells in many B-cell ma­lig­nan­cies. J&J and Ab­b­Vie's block­buster Im­bru­vi­ca was first ap­proved in 2013, but safe­ty and tol­er­a­bil­i­ty is­sues with the drug soon emerged. Since then, sec­ond-gen­er­a­tion BTK in­hibitors, such as As­traZeneca's Calquence, have been po­si­tioned as safer but equal­ly ef­fi­ca­cious al­ter­na­tives.
"Our hy­poth­e­sis wasn't to make a safer drug, it was to make a more ef­fi­ca­cious drug by be­ing able to shut down BTK any­where in your body 24 hours a day, sev­en days a week," BeiGene chief John Oyler told End­points News ear­li­er this year.
But by kick­ing off the head-to-head tri­al long be­fore scor­ing its first FDA ap­proval, BeiGene had sig­naled its con­fi­dence in Brukin­sa.
Weeks af­ter Am­gen took a $2.7 bil­lion stake in BeiGene, the Bei­jing-based biotech se­cured its first-ever FDA ap­proval for Brukin­sa in No­vem­ber — months ahead of sched­ule — for pre­vi­ous­ly treat­ed pa­tients with man­tle cell lym­phoma (MCL), a typ­i­cal­ly ag­gres­sive, rare, form of blood can­cer. In a first, the ap­proval was based on da­ta from pa­tients that were large­ly based out­side of the Unit­ed States.
Co-found­ed by Oyler and Xi­aodong Wang, BeiGene has close ties with the Unit­ed States, the world's largest phar­ma­ceu­ti­cals mar­ket. In ad­di­tion to a cadre of part­ner­ships with small and mid-sized US drug de­vel­op­ers, the com­pa­ny sells a raft of Cel­gene drugs in Chi­na, while Am­gen has tak­en a hefty 20.5% stake in the drug­mak­er.
Beigene is a promi­nent mem­ber of a pack of Chi­nese biotech firms that have mush­roomed to cater to the sky­rock­et­ing rates of can­cer in the re­gion, with an eye on the lu­cra­tive US drug mar­ket, and have lured mil­lions in ven­ture fund­ing and pub­lic list­ings.
In­vestors and an­a­lysts have been ea­ger­ly fo­cused on the AS­PEN study. "The safe­ty and tol­er­a­bil­i­ty pro­file (for zanubru­ti­nib) are as im­por­tant as the ef­fi­ca­cy da­ta, in our opin­ion, as the Achilles heel for Im­bru­vi­ca is not the lack of ef­fi­ca­cy, but the rel­a­tive­ly high rates of atri­al fib­ril­la­tion and ma­jor he­m­or­rhage," SVB Leerink an­a­lysts wrote in a note in Oc­to­ber pre­view­ing AS­PEN re­sults.
"(T)his will be the first ran­dom­ized piv­otal tri­al com­par­ing zanu head-to-head vs. the mar­ket lead­ing BTK in­hibitor, and is like­ly to shape in­vestor per­cep­tions of how com­mer­cial­ly com­pet­i­tive zanu could be in larg­er op­por­tu­ni­ties such as CLL. Zanu com­pris­es ~60% of our to­tal BGNE fun­da­men­tal val­ue, so sen­ti­ment ex­it­ing this event is para­mount."
Ear­li­er this month, at the an­nu­al Amer­i­can So­ci­ety of Hema­tol­ogy (ASH) meet­ing, BeiGene broke out en­cour­ag­ing da­ta on 109 pa­tients from the SE­QUOIA tri­al eval­u­at­ing Brukin­sa against a com­bi­na­tion of Roche's Rit­ux­an and the chemother­a­py ben­damus­tine in pa­tients with treat­ment-naive chron­ic lym­pho­cyt­ic leukemia/small lym­pho­cyt­ic lym­phoma (CLL/SLL).
The over­all re­sponse rate was 92.7% (101/109), with a par­tial re­sponse rate of 78.9% (86/109), and a com­plete re­sponse rate of 1.9% (2/109), BeiGene said, not­ing that there were four cas­es of dis­ease pro­gres­sion. "Over­all, the safe­ty pro­file for zanu ap­peared large­ly con­sis­tent with pre­vi­ous­ly re­port­ed da­ta. The clin­i­cal ac­tiv­i­ty and safe­ty/tol­er­a­bil­i­ty con­tin­ue to look com­pet­i­tive vs. Im­bru­vi­ca in this dif­fi­cult-to-treat pop­u­la­tion," SVB Leerink's An­drew Berens wrote in a note last week.
Mean­while, the FDA last month ex­pand­ed the use of As­traZeneca's Calquence in pa­tients with CLL.