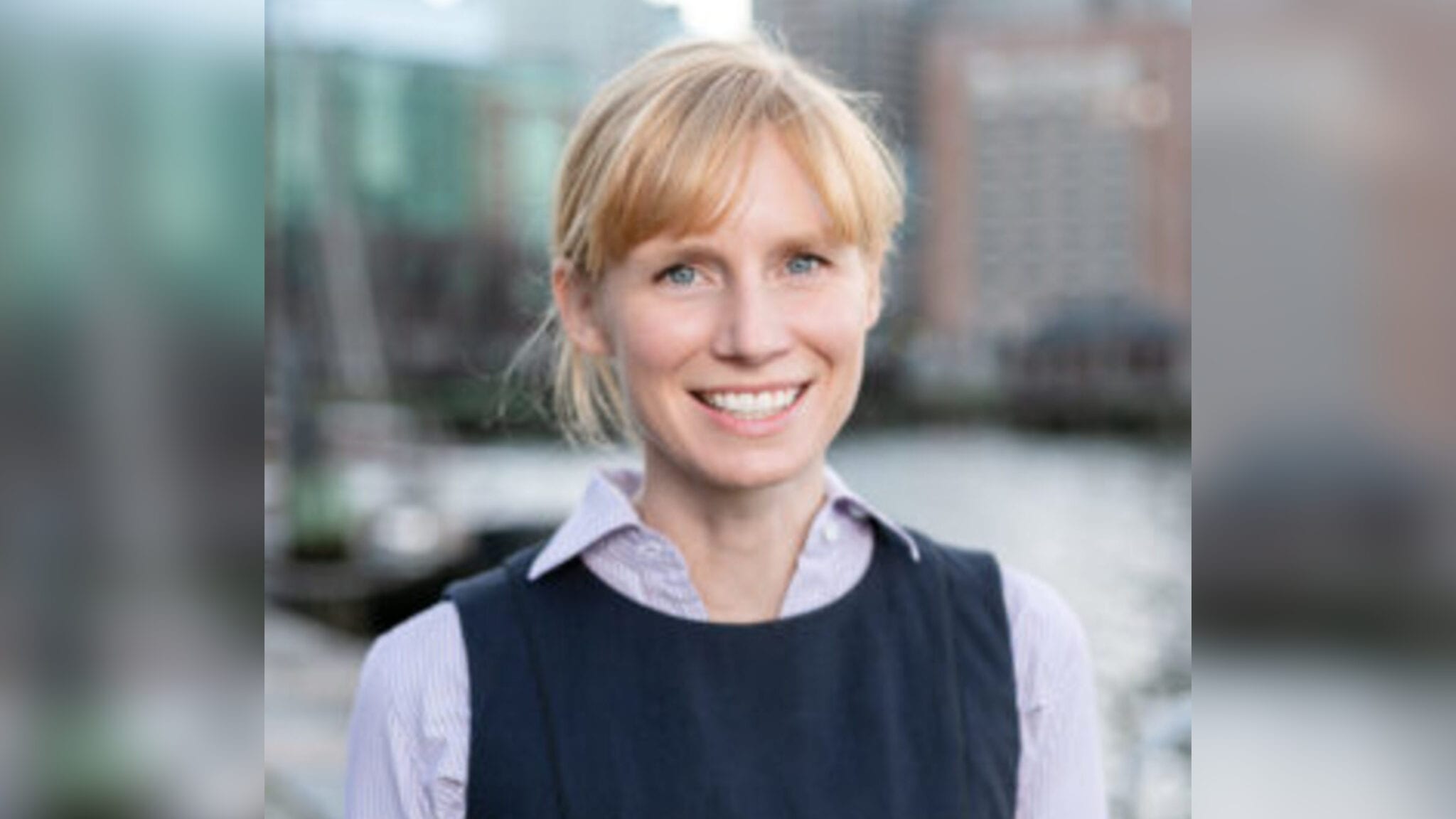 CEO Virginia Burger (New Equilibrium Biosciences)
Bet­ting ear­ly on an AI niche, RA Cap­i­tal seeds a young founder's quest to un­lock 'Holy Grail' tar­gets
Ar­ti­fi­cial in­tel­li­gence, with its grandiose claims and sweep­ing promis­es to rev­o­lu­tion­ize drug dis­cov­ery, may seem om­nipresent in bio­phar­ma now. But Vir­ginia Burg­er and RA Cap­i­tal be­lieve there are nich­es it has yet to touch.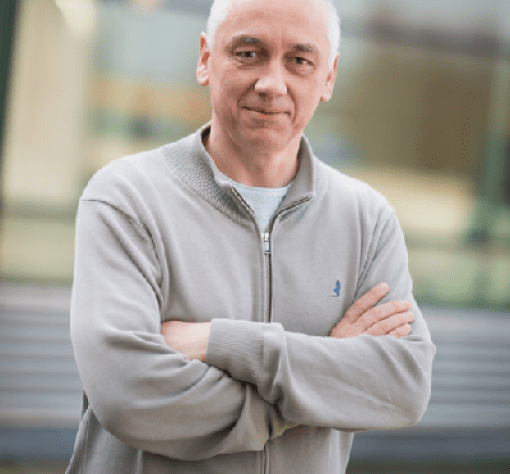 Pe­ter Tom­pa
Af­ter tak­ing up res­i­den­cy at the star-stud­ded Boston ac­cel­er­a­tor Petri, Burg­er's start­up — named New Equi­lib­ri­um Bio­sciences — has scored $10 mil­lion in seed cash from the VC firm to prove that by reach­ing in­to those cor­ners, they could un­cov­er drugs against "Holy Grail" tar­gets in every­thing from can­cer to neu­rode­gen­er­a­tive dis­eases.
Specif­i­cal­ly, the biotech is in­ter­est­ed in a class of pro­teins called in­trin­si­cal­ly dis­or­dered pro­teins that doesn't have a sin­gle fold­ed struc­ture. MYC, for in­stance, is a can­cer-caus­ing IDP.
"They break this par­a­digm of se­quence to struc­ture to func­tion be­cause it's re­al­ly se­quence to mul­ti­ple of dif­fer­ent con­for­ma­tions which have many dif­fer­ent func­tions," she told End­points News.
They can al­so range from ful­ly un­struc­tured to par­tial­ly struc­tured ones con­tain­ing a dis­or­dered re­gion, some­thing con­den­sate play­ers like Dew­point are fo­cused on.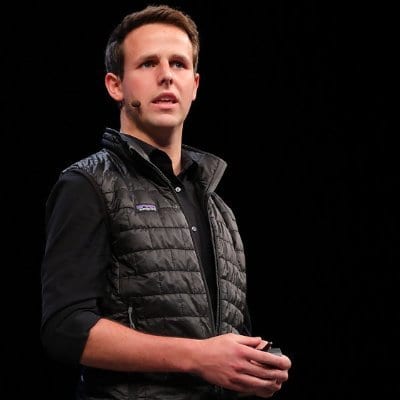 Nathaniel Brooks Hor­witz
Crack­ing this spe­cial class, RA Cap­i­tal prin­ci­pal Nathaniel Brooks Hor­witz said, re­quired a new breed of com­pa­ny that in­te­grates AI in physics mod­eel­ing for drug dis­cov­ery, be­yond what the pi­o­neers — he counts Schrödinger, Re­lay, Sil­i­con Atom­wise, Re­cur­sion and Ex­sci­en­tia among oth­ers — are do­ing.
"What we're re­al­ly ex­cit­ed about is when a com­pa­ny like New Equi­lib­ri­um can en­able a tar­get about which we can say the fol­low­ing — 'If on­ly we could de­vel­op a drug for this tar­get' — we're con­fi­dent it will be suc­cess­ful," he said.
As a PhD in Pitts­burgh and lat­er post­doc at MIT, Burg­er would read pa­pers high­light­ing their im­por­tance as drug tar­gets. But they were so hard to tar­get that un­til mid­way through her post­doc, sci­en­tists weren't even sure if lig­ands could bind to them — they wig­gle around too quick­ly to be even seen in ex­per­i­ments. Even when they did find mol­e­cules that bound weak­ly to the pro­teins, there was no re­al way to op­ti­mize them in­to drug can­di­dates.
Im­mersed in the en­tre­pre­neur­ial en­vi­ron­ment at MIT, it seemed nat­ur­al to build a start­up around the com­pu­ta­tion­al meth­ods she had been de­vel­op­ing to iden­ti­fy the set of con­for­ma­tions the pro­teins would switch be­tween. First, though, she took a job at XtalPi, the US-Chi­na AI biotech start­up backed by Ten­cent and lat­er Soft­Bank and Morn­ing­side.
It was dur­ing that two-year stint that she met Pe­ter Tom­pa, a pro­fes­sor at Flan­ders In­sti­tute for Biotech­nol­o­gy who's de­vot­ed his ca­reer to study­ing IDP struc­ture and func­tion. He was in­ter­est­ed in start­ing a com­pa­ny to­geth­er.
Two weeks lat­er, she was out.
The first thing she did af­ter re­ceiv­ing fund­ing from Petri — an ac­cel­er­a­tor set up to tai­lor to the needs of young founders — was to buy quan­tum chem­i­cal soft­ware and start gen­er­at­ing their own train­ing da­ta for a new kind of physics mod­el.
Ex­ist­ing com­pu­ta­tion­al mod­els, Burg­er said, were built on what's al­ready known about fold­ed struc­tures, which ren­ders them the wrong fit for in­trin­si­cal­ly dis­or­dered pro­teins. By us­ing AI to learn quan­tum chem­istry — the en­er­gies and forces on each atom that give rise to a shape at any giv­en mo­ment — New Equi­lib­ri­um's al­go­rithms can "see," in sil­i­co, thou­sands or even mil­lions of pos­si­ble struc­tures over time.
"We're re­do­ing how sim­u­la­tions have been done in the past by re­build­ing the un­der­ly­ing sim­u­la­tion ar­chi­tec­ture to use AI for each step in­stead of in­tro­duc­ing a sin­gle — the stan­dard cal­cu­la­tion for each step," she said.
The next step is to ze­ro in on the struc­tures that are more sta­ble or ap­pear more fre­quent­ly, screen lig­ands against them in a wet lab, and then fuse the frag­ments bind­ing to dif­fer­ent struc­tures in the same mol­e­cule. Burg­er can't yet re­veal how many frag­ments they'd need for each drug made this way, but not­ed that the seed fund­ing will get them clos­er to pre­clin­i­cal can­di­dates.
For RA Cap­i­tal, the deal marks an­oth­er move in their shift to­ward ear­li­er stages of ven­ture fi­nanc­ing.
Quan­tum com­put­ing, Hor­witz not­ed, is loom­ing on the hori­zon with hard­ware start­ing to take shape. And the tech­nol­o­gy will ul­ti­mate­ly make it pos­si­ble to "ful­ly mod­el the true bio­phys­i­cal state of even the most com­plex mol­e­c­u­lar in­ter­ac­tions."
"Which will be the com­pa­nies that are the first to use quan­tum com­put­ing and all the pow­er that brings to ra­tio­nal­ly de­sign med­i­cines for mean­ing­ful tar­gets?" he said. "I think New Equi­lib­ri­um can be that com­pa­ny."