Bi­cy­cle Ther­a­peu­tics banks a $52M B round for the next leg of the long R&D jour­ney ahead
A trans-At­lantic biotech with one foot in Cam­bridge, UK and an­oth­er plant­ed in Cam­bridge, MA has raised close to $52 mil­lion as it looks to beef up its staff and steer a range of its unique­ly de­signed drug con­ju­gates in­to the clin­ic.
Bi­cy­cle Ther­a­peu­tics won back­ing from a long list of mar­quee in­vestors: Ver­tex Ven­tures led the round with help from new in­vestors Cam­bridge In­no­va­tion Cap­i­tal and Christophe West­phal's Long­wood Fund. Bi­cy­cle's ex­ist­ing in­vestors – No­var­tis Ven­ture Fund, Glax­o­SmithK­line's SROne, SVLS and At­las Ven­ture — all came back for the B round.
Their mon­ey will go in­to ear­ly-stage work on drugs like BT1718 — which tar­gets Mem­brane Type 1 Ma­trix Met­al­lo­pro­teinase, or MT1- MTP, ex­pressed on tu­mor cells. These drugs are sup­posed to drop a tox­ic pay­load right on tar­get — a fa­mil­iar con­cept that Bi­cy­cle has a fresh twist on.
Bi­cy­cle's pep­tide plat­form looks to cre­ate a new class of ther­a­peu­tic that com­bines some of the best as­pects of dif­fer­ent kinds of treat­ments. They want the speci­fici­ty of an an­ti­body, the pen­e­tra­tion of a small mol­e­cule in tu­mors and an ad­justable half-life to make them ex­treme­ly po­tent for a brief pe­ri­od of time — lay­ing waste to tu­mor cells be­fore be­ing rapid­ly cleared from the body.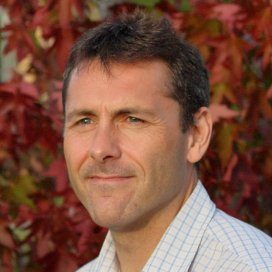 Kevin Lee
That's a tall or­der. But Bi­cy­cle didn't get rolling yes­ter­day, ei­ther. CEO Kevin Lee, a Pfiz­er vet, came on board in 2015, a year af­ter a $32 mil­lion A round and 6 years af­ter the com­pa­ny got start­ed.
"Bi­cy­cle was giv­en the lux­u­ry of time to de­vel­op the plat­form," Lee tells me. And now it has more mon­ey to en­joy the lux­u­ry of tak­ing sev­er­al ini­tial shots on goal at one time.
"We don't want the com­pa­ny to live and die on one mol­e­cule," says Lee, so the plan is to take a num­ber of their mol­e­cules in­to the clin­ic — just how many and how long a run­way they'll have is yet to be de­cid­ed.
At the same time, there's more room on the plat­form for ad­di­tion­al non-can­cer part­ner­ships like the one it struck with As­traZeneca on res­pi­ra­to­ry dis­eases last year, with a tal­ly of up­front plus mile­stones that range around the $1 bil­lion mark.
There will al­so be a big­ger staff. Lee says he plans to in­crease the size of the can­cer re­search crew and busi­ness de­vel­op­ment team in Cam­bridge, MA, adding to the Amer­i­can ac­cent of what has been a pri­mar­i­ly British biotech.
Fur­ther down the road Lee would like to con­sid­er the pos­si­bil­i­ties of an IPO, but there's a lot of re­search work to be done be­fore any­one starts cal­cu­lat­ing the range on a share price.