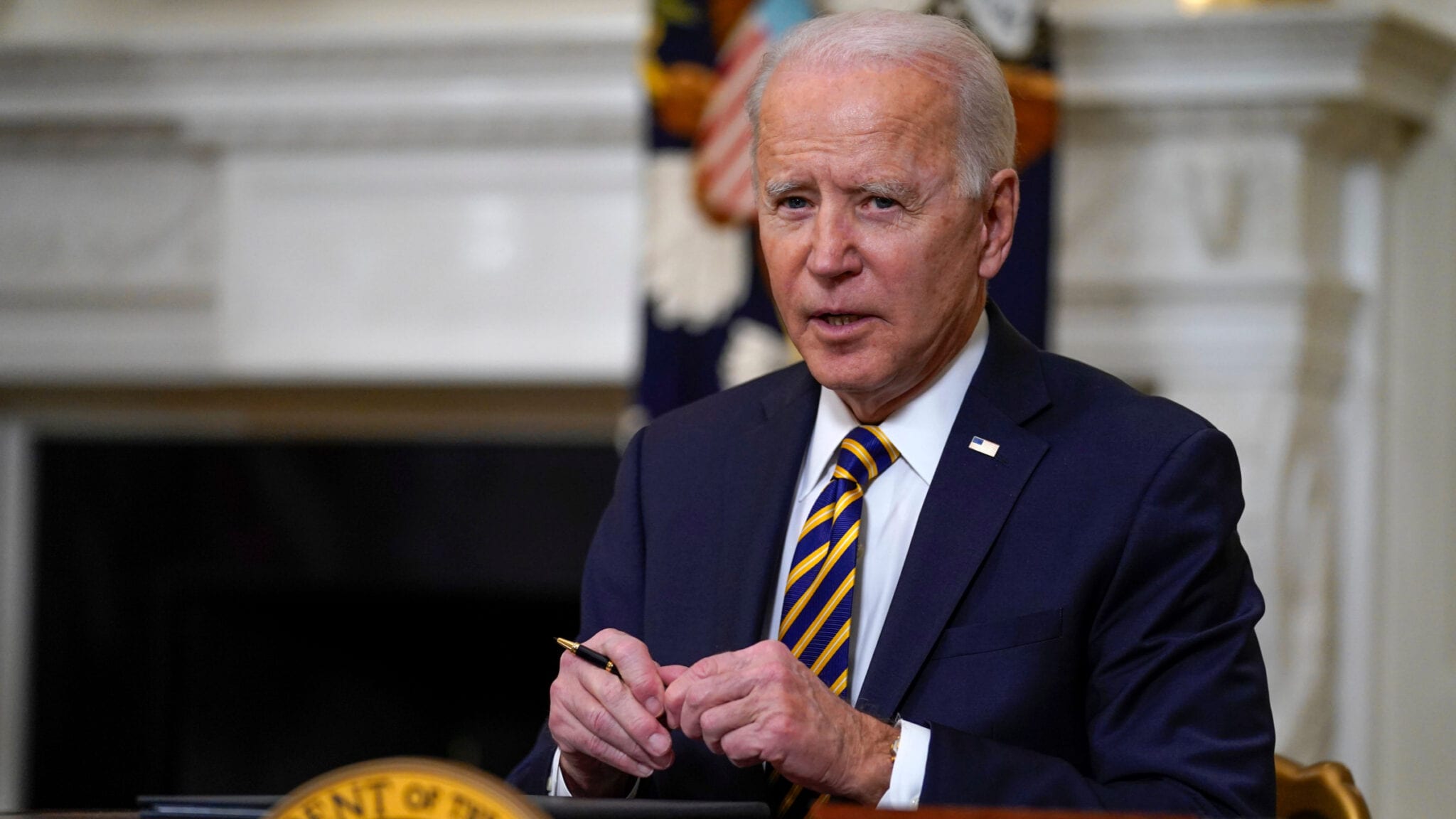 President Biden (AP Images)
Biden ad­min­is­tra­tion sig­nals that FDA may al­low abor­tion pill ac­cess via mail even af­ter the pan­dem­ic
Biden ad­min­is­tra­tion lawyers on Fri­day told a dis­trict court to hold off on de­cid­ing a ma­jor abor­tion pill case un­til De­cem­ber be­cause the FDA may re­move a decades-old pro­hi­bi­tion on dis­pens­ing such pills via mail.
While not­ing that the FDA tem­porar­i­ly lift­ed the in-per­son re­quire­ments dur­ing the pan­dem­ic last month, the Jus­tice De­part­ment lawyers said the FDA is now re­view­ing the risk eval­u­a­tion and mit­i­ga­tion strat­e­gy for the abor­tion pill, known as Mifeprex (mifepri­s­tone). The lawyers said they would pro­vide an up­date on the FDA's progress by No­vem­ber.
The Amer­i­can Civ­il Lib­er­ties Union, which orig­i­nal­ly sued the fed­er­al gov­ern­ment in 2017 to ex­pand ac­cess to the abor­tion drug and to re­move cum­ber­some rules that might re­strict ac­cess to it, and the Amer­i­can Col­lege of Ob­ste­tri­cians and Gy­ne­col­o­gists both praised the an­nounced move by the FDA.
BREAK­ING: The FDA agreed to con­duct a re­view of its re­stric­tions on mifepri­s­tone, a med­ica­tion used for ear­ly abor­tion and mis­car­riage care.

Af­ter four years of lit­i­ga­tion, this is long over­due, but a ma­jor move for­ward.

— ACLU (@ACLU) May 7, 2021
We are thrilled that the @US_FDA is con­duct­ing a new, ev­i­dence-based re­view of the bur­den­some, un­nec­es­sary REMS re­quire­ments for #mifepri­s­tone, in­clud­ing the in-per­son dis­pens­ing re­quire­ment that is cur­rent­ly on pause due to ad­vo­ca­cy and lit­i­ga­tion from @ACOG. 1/

— ACOG Ac­tion (@ACO­GAc­tion) May 8, 2021
The fed­er­al court has yet to de­cide if it will grant the stay un­til the FDA com­pletes its re­view.
Mean­while, 19 states now re­quire that a clin­i­cian be phys­i­cal­ly present when the abor­tion drug is ad­min­is­tered, there­by pro­hibit­ing the use of telemed­i­cine to pre­scribe med­ica­tion for abor­tion re­mote­ly, ac­cord­ing to the Guttmach­er In­sti­tute.
But the FDA's cur­rent pause in re­strict­ing ac­cess to the abor­tion pill via mail may al­so gen­er­ate new da­ta on whether it's safe.
In an­nounc­ing the pre­vi­ous change dur­ing the pan­dem­ic, FDA act­ing com­mis­sion­er Janet Wood­cock said that based on a re­view of the med­ical lit­er­a­ture, there does not ap­pear to be "in­creas­es in se­ri­ous safe­ty con­cerns (such as he­m­or­rhage, ec­topic preg­nan­cy, or sur­gi­cal in­ter­ven­tions) oc­cur­ring with med­ical abor­tion as a re­sult of mod­i­fy­ing the in-per­son dis­pens­ing re­quire­ment dur­ing the COVID-19 pan­dem­ic."
If court chal­lenges make their way to the Supreme Court again, the ide­o­log­i­cal split on the top court may cre­ate is­sues for those seek­ing to ex­pand ac­cess to mifepri­s­tone.
Last Jan­u­ary, pri­or to the FDA's an­nounce­ment, the Supreme Court came to a 6-3 de­ci­sion to stop a low­er court from waiv­ing the FDA rules that would've al­lowed for the dis­tri­b­u­tion of the abor­tion pills by mail dur­ing the pan­dem­ic.