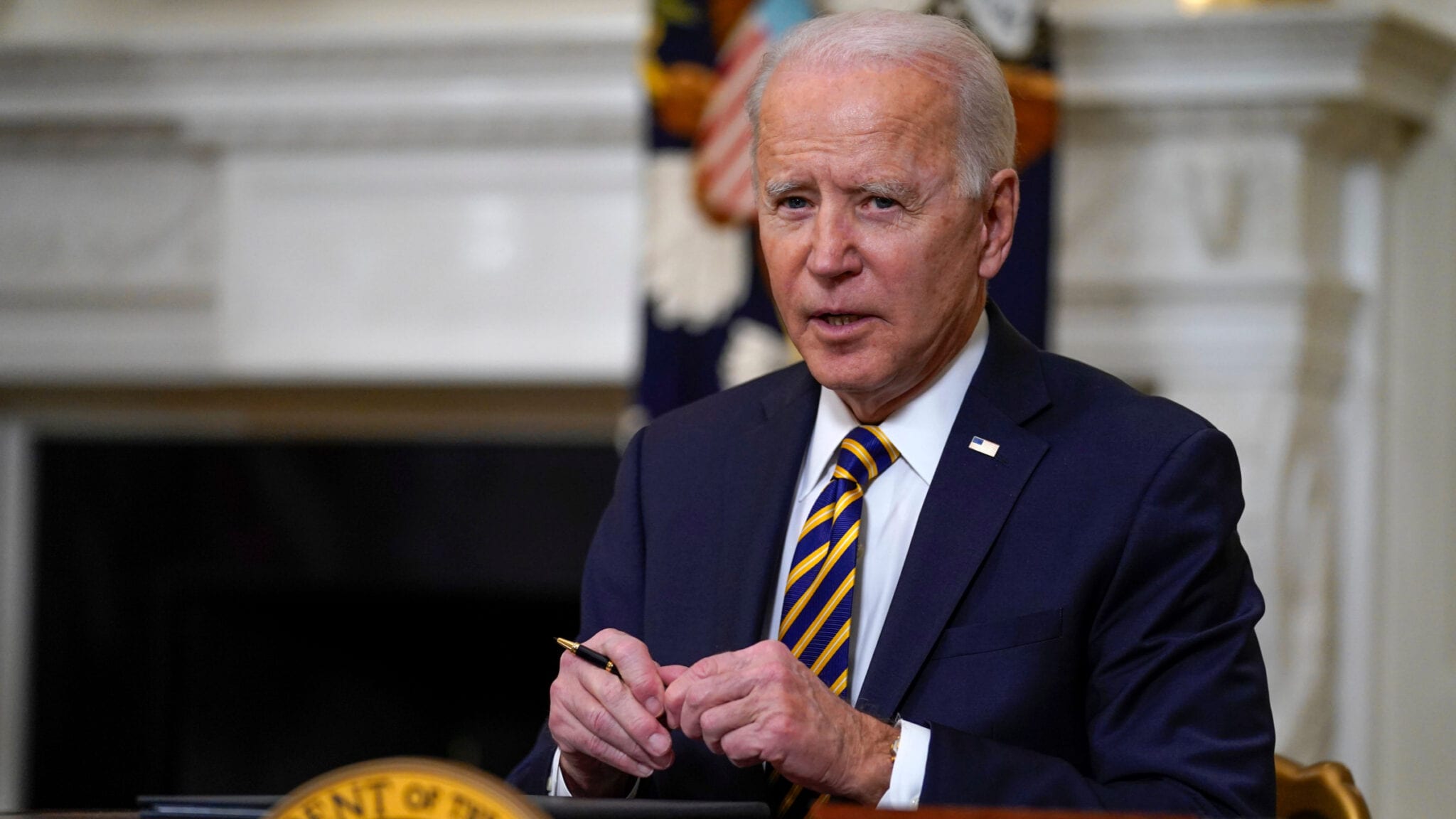 President Biden (AP Images)
Biden sets a 45-day count­down for 'com­pre­hen­sive' plan to tack­le drug pric­ing — while cham­pi­oning some fa­mil­iar poli­cies
Should the phar­ma in­dus­try be brac­ing for new bat­tles on drug pric­ing?
In an ex­ec­u­tive or­der that might serve as a pre­lude for what's to come, Pres­i­dent Joe Biden spot­light­ed some fa­mil­iar pol­i­cy pro­pos­als while di­rect­ing the HHS to "is­sue a com­pre­hen­sive plan with­in 45 days to com­bat high pre­scrip­tion drug prices and price goug­ing."
The EO an­nounce­ment comes on the heels of a call by House Speak­er Nan­cy Pelosi to at­tach drug pric­ing re­form to the cur­rent bud­get bill. The cen­tral fig­ure be­hind a sweep­ing bill to tack­le drug prices that's passed the House, Pelosi pub­licly re­ject­ed the in­dus­try's ar­gu­ment that low­er­ing prices would harm in­no­va­tion.
Biden's pre­lim­i­nary plan, re­leased Fri­day af­ter­noon, was paint­ed in much broad­er strokes, and no­tably ex­clud­ed the most rad­i­cal ideas, such as em­pow­er­ing Medicare to di­rect­ly ne­go­ti­ate prices or peg­ging US list prices to an in­ter­na­tion­al in­dex.
Rather, fram­ing the main is­sue as a lack of com­pe­ti­tion, Biden fo­cused on three spe­cif­ic mea­sures en­gag­ing a trio of gov­ern­ment agen­cies: The FDA shall work with states and tribes to safe­ly im­port drugs from Cana­da; the HHS shall in­crease sup­port for gener­ics and biosim­i­lars; and the FTC shall ban "pay for de­lay" or sim­i­lar types of arrange­ments de­signed to sti­fle new mar­ket en­trants.
From the White House:
One strat­e­gy that drug man­u­fac­tur­ers have used to avoid com­pet­ing is 'pay for de­lay' agree­ments, in which brand-name drug man­u­fac­tur­ers pay gener­ic man­u­fac­tur­ers to stay out of the mar­ket. That has raised drug prices by $3.5 bil­lion per year, and re­search al­so shows that 'pay for de­lay' and sim­i­lar deals be­tween gener­ic and brand name man­u­fac­tur­ers re­duce in­no­va­tion — re­duc­ing new drug tri­als and R&D ex­pen­di­tures.
All three di­rec­tives echo poli­cies or ap­proach­es that have been cham­pi­oned by his pre­de­ces­sor Don­ald Trump or oth­er politi­cians across the aisles.
With the ex­cep­tion of his con­tro­ver­sial en­dorse­ment of a Covid-19 vac­cine IP waiv­er, Biden has been seen as cor­dial to the bio­phar­ma in­dus­try, es­pe­cial­ly in con­trast with Trump's of­ten con­fronta­tion­al style. The gov­ern­ment spent the past few months main­ly ty­ing ad­min­is­tra­tive loose ends — his HHS with­drew two re­quests for pro­pos­als days ago on the reim­por­ta­tion of in­sulin and per­son­al im­por­ta­tion of pre­scrip­tion drugs, cit­ing a dearth of re­sponse — leav­ing Con­gress to sort out pol­i­cy po­si­tions.
That could well change in 45 days when the HHS lays out its plan. Or not.
The largest phar­ma play­ers, a fact sheet on the new EO states, reaps av­er­age an­nu­al prof­its of 15% to 20%, much high­er than the 4% to 9% re­port­ed by the largest non-drug com­pa­nies.