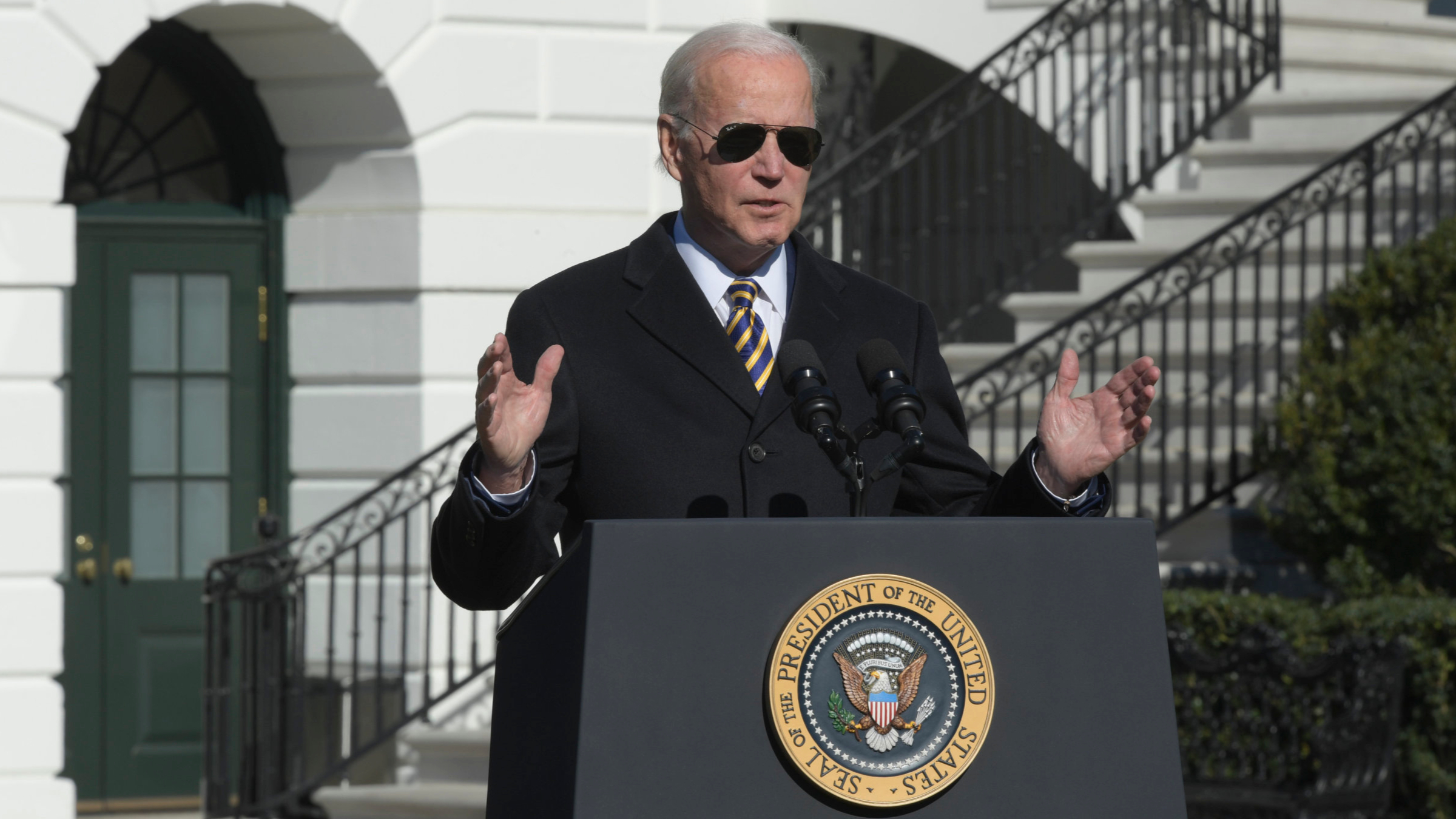 US President Joe Biden (Photo by Lenin Nolly/NurPhoto via AP)
Biden signs stop­gap fund­ing through next week as ne­go­tia­tors prep for larg­er om­nibus bill
Pres­i­dent Joe Biden this af­ter­noon signed a stop­gap fund­ing bill that will keep the fed­er­al gov­ern­ment open through the end of next week while House and Sen­ate ap­pro­pri­a­tors hash out a year-long so­lu­tion.
The Sen­ate yes­ter­day evening passed the stop­gap bill by a vote of 71-19, fol­low­ing a House vote on Wednes­day of 224-201 in fa­vor. The bill in­cludes sev­er­al punt­ed reau­tho­riza­tions for an­oth­er week. The pro­vi­sions in­clude $6.9 mil­lion in or­phan drug grants for next year and an­oth­er $5.7 mil­lion for the reau­tho­riza­tion of the Best Phar­ma­ceu­ti­cals for Chil­dren pro­gram.
But House and Sen­ate ap­pro­pri­a­tions lead­ers are putting to­geth­er a much larg­er, $1.7 tril­lion om­nibus bill for next year that needs to get done be­fore next Fri­day, and will like­ly in­clude longer reauths for those items and more.
In fact, the bill could po­ten­tial­ly in­clude all sorts of FDA- and phar­ma-re­lat­ed pro­vi­sions — every­thing from ac­cel­er­at­ed ap­proval re­forms to ways to im­prove di­ver­si­ty in clin­i­cal tri­als to an over­haul of lab-de­vel­oped test reg­u­la­tions — de­pend­ing on how the spend­ing lev­els are set.
Sen­ate Ap­pro­pri­a­tions Com­mit­tee Chair Patrick Leahy (D-VT) said in a state­ment on Tues­day that he and vice chair Richard Shel­by (R-AL) and House Ap­pro­pri­a­tions Com­mit­tee Chair Rosa De­Lau­ro (D-CT) "reached a bi­par­ti­san, bi­cam­er­al frame­work that should al­low us to fin­ish an om­nibus ap­pro­pri­a­tions bill that can pass the House and Sen­ate and be signed in­to law by the Pres­i­dent."
De­tails of what's in that fi­nal pack­age, text of which could ar­rive as soon as Mon­day, have been hard to come by.
Yale's Resh­ma Ra­machan­dran, board chair of the non­prof­it Doc­tors for Amer­i­ca, told End­points News that there are, "Pos­i­tive signs from both sides of aisle on AA [ac­cel­er­at­ed ap­proval] re­forms and even clin­i­cal tri­al di­ver­si­ty."
Sen­ate Ma­jor­i­ty Whip Dick Durbin (D-Ill.) told Politi­co to­day that an over­haul of the way the FDA reg­u­lates di­etary sup­ple­ments is off the ta­ble. But pret­ty much any­thing else — from AA re­forms to an over­haul of the way lab-de­vel­oped tests are reg­u­lat­ed — could be on the ta­ble.
The Al­liance for a Stronger FDA added in an email on Fri­day:
A num­ber of pos­si­ble add-ons could im­pact FDA, no­tably whether House E&C and Sen­ate HELP can ne­go­ti­ate an agree­ment on the pol­i­cy and pro­gram lan­guage stripped from the Sep­tem­ber's user fee reau­tho­riza­tions. Even if such an agree­ment is reached, un­cer­tain­ty re­mains whether it will be added in the om­nibus in the face of dozens of Mem­bers and in­ter­est groups try­ing to add their pri­or­i­ties to the Om­nibus bill.