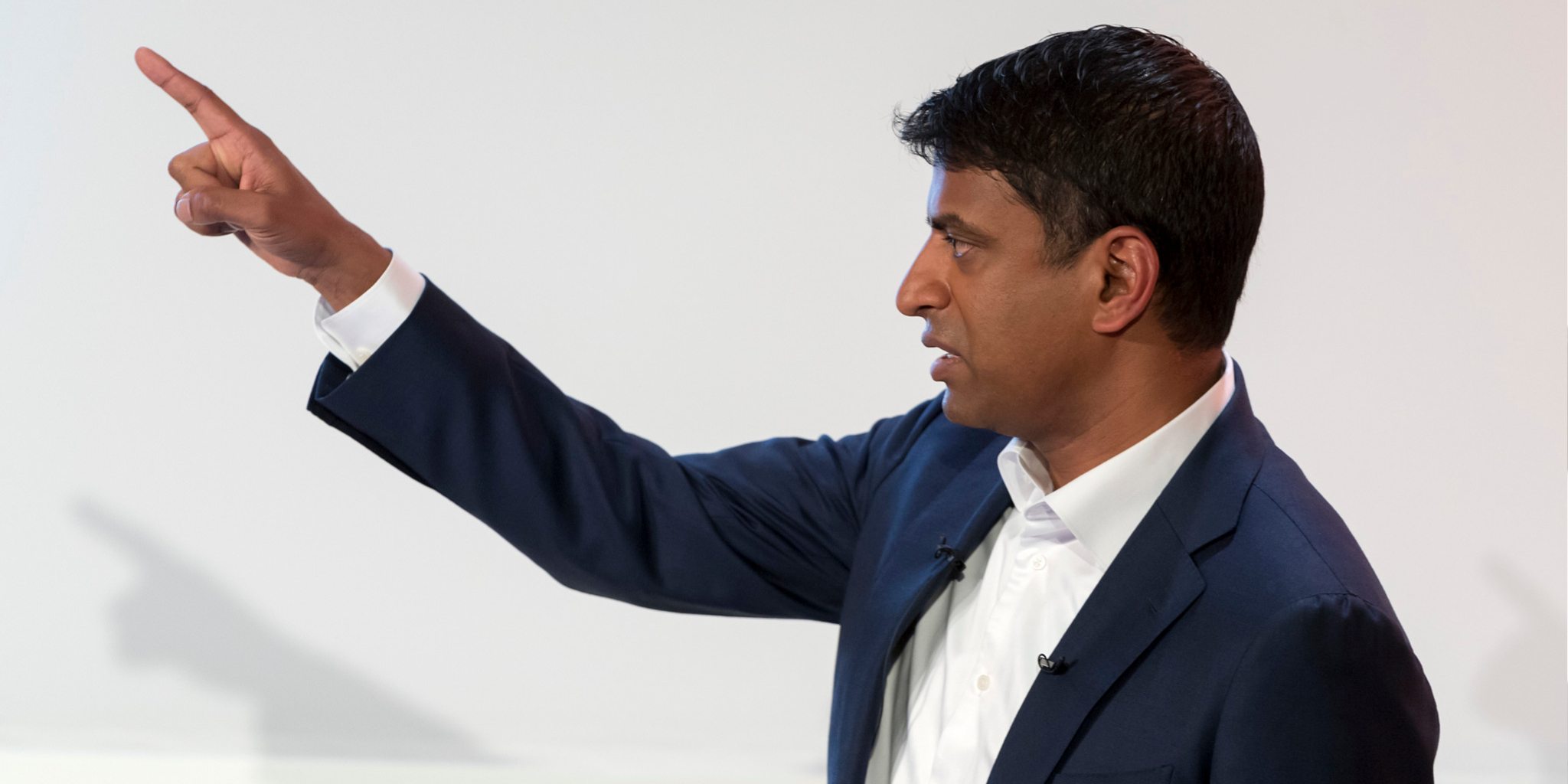 Big day loom­ing, No­var­tis' new CEO Vas Narasimhan read­ies his jump in­to a mar­ket­ing melee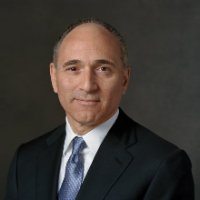 Joe Jimenez
Bioreg­num
The view from
John Car­roll
Next week, No­var­tis CEO Joe Jimenez will of­fi­cial­ly hand over the reins to Vas Narasimhan, a top ex­ec­u­tive at the multi­na­tion­al com­pa­ny that has scored some stand­out ap­provals dur­ing his two-year stretch run­ning the D side of R&D. And much of his near-term grades on the big test to come will sit square­ly on the fate await­ing his top picks for Phase III de­vel­op­ment projects.
To­day, No­var­tis gen­er­al­ly sat­is­fied an­a­lysts with a Q4 record that in­di­cat­ed its big woes with Gleevec copy­cats are be­ing man­aged as a set of new drugs — par­tic­u­lar­ly Cosen­tyx , Kisqali and En­tresto — gains mar­ket trac­tion as their pi­o­neer­ing CAR-T Kym­ri­ah be­gins to get es­tab­lished. That's al­lowed the com­pa­ny to look for­ward to some mod­est growth again, trig­ger­ing a sharp 4% spike in the stock price Wednes­day morn­ing.
This year No­var­tis will jock­ey a set of drugs in a race that in­cludes the first CGRP mi­graine drug ap­proval for erenum­ab, al­lied with Am­gen and a near cer­tain win­ner at the FDA, with lots of com­pe­ti­tion bit­ing on their heels.
Kym­ri­ah will al­so al­most cer­tain­ly ex­pand its port­fo­lio of in­di­ca­tions, go­ing head-to-head with an ag­gres­sive group of play­ers at Gilead on DL­B­CL soon.
RTH258 (brolu­cizum­ab) is be­ing po­si­tioned to carve out some block­buster mar­ket ter­ri­to­ry from Re­gen­eron's key Eylea fran­chise, some­thing that biotech is al­ready prep­ping for as Re­gen­eron hunts an OK for a quar­ter­ly in­jec­tion of Eylea, look­ing to kick back against what will be a big ad­van­tage for No­var­tis with 12-week dos­ing. Re­gen­eron, though, has al­so been ham­pered by the fail­ure of its next-gen com­bos.
Ap­provals with­out sig­nif­i­cant rev­enue in the bal­ance won't get cel­e­brat­ed at No­var­tis un­der Narasimhan. Acute­ly aware of the chal­lenges pay­ers throw in the face of ex­pen­sive new heart meds, the com­pa­ny is po­si­tion­ing canakinum­ab — the big sur­prise in the pipeline — for a par­tic­u­lar slice of the tough car­dio mar­ket that is like­ly to ben­e­fit the most pa­tients and have the least trou­ble get­ting the drug cov­ered.
And Cosen­tyx is be­ing po­si­tioned for new in­di­ca­tions, which will al­so be chal­lenged by some heavy­weights in that mar­ket.
In every sin­gle case, the star per­form­ers in No­var­tis' late-stage pipeline will face ei­ther di­rect, head-to-head chal­lenges or pay­er kick­backs — or both — ei­ther on the day they hit the mar­ket or what amounts to the day af­ter.
So now Narasimhan, who put the com­pa­ny in this po­si­tion as de­vel­op­ment chief, will have to prove that he can lead the mar­ket­ing team to­ward their block­buster goals in de­liv­er­ing new rev­enue from in­no­v­a­tive prod­ucts.
And then there's 2019 and all the oth­er years that the new, young CEO plans to stay at the top.
He's off to a sol­id start. And no one un­der­stands the pipeline strat­e­gy at No­var­tis bet­ter than Vas Narasimhan. That's some­thing few new Big Phar­ma chiefs have been able to boast of over the past decade, a time of steadi­ly shrink­ing ROI on multi­bil­lion dol­lar R&D gam­bles. And as a re­sult, ex­pec­ta­tions are run­ning very high.
---
Vas Narasimhan at a Jan­u­ary 2018 news con­fer­ence in Basel. Geor­gios Ke­falas/Key­stone via AP