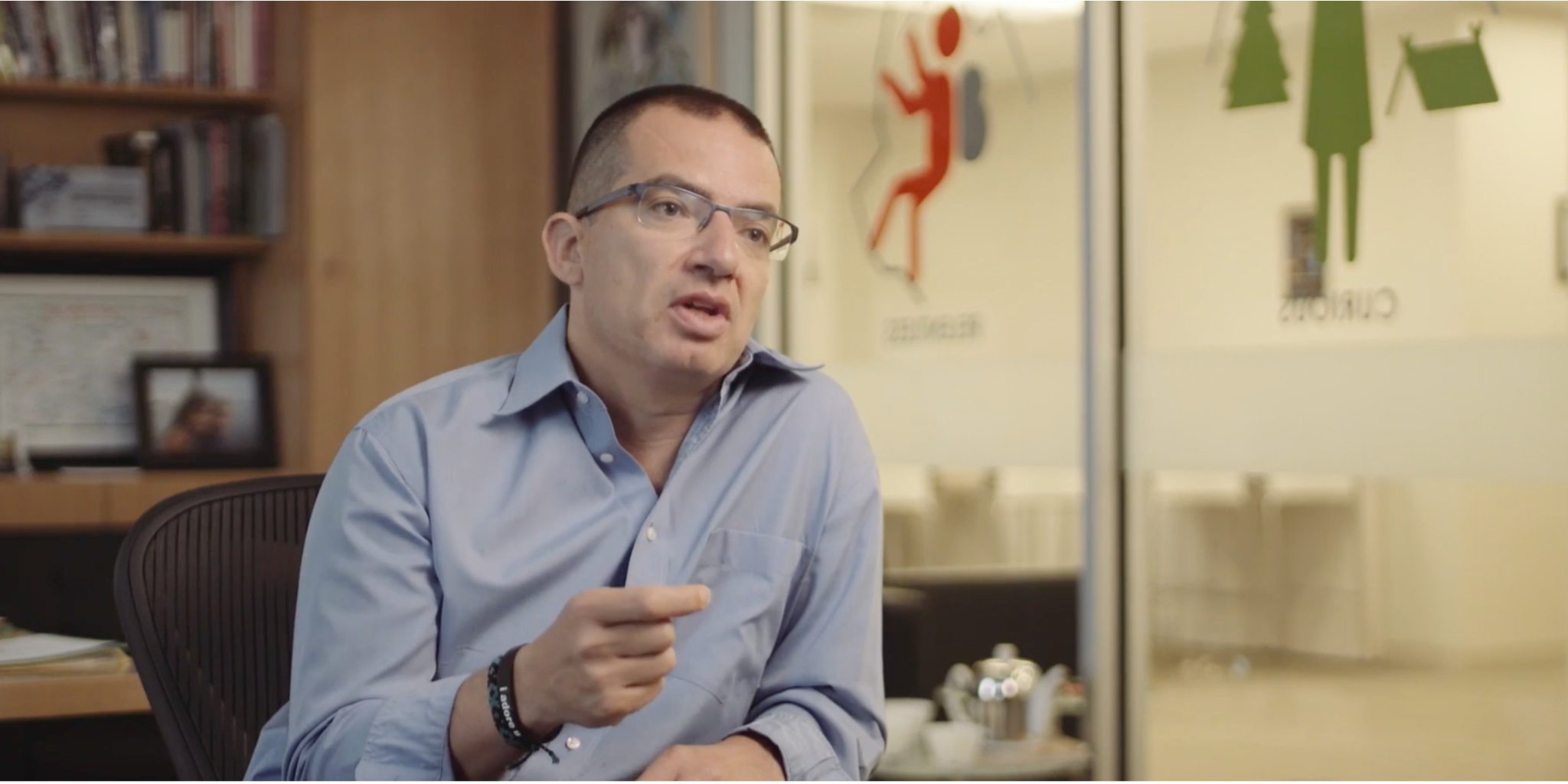 Big dreams, big pay and a big IPO: Mod­er­na lights up a pitch for a record $500M biotech IPO
Mod­er­na's ex­ec­u­tive team nev­er does any­thing small — or non-con­tro­ver­sial.
They've built a biotech uni­corn with a $7.5 bil­lion val­u­a­tion with­out any­thing close to piv­otal da­ta to back up their am­bi­tions in mes­sen­ger RNA. A le­gion of crit­ics, led by Stat News, has poked at their busi­ness mod­el and as­pi­ra­tions. And the ju­ry is still out on whether or not the mR­NA com­pa­nies that have at­tract­ed at­ten­tion in the field can do what they say they can do — at least in a rea­son­able time frame for com­mer­cial­iza­tion.
But CEO Stephane Ban­cel isn't let­ting any of that get in the way of his plans to go pub­lic.
On Fri­day Mod­er­na filed plans for a record $500 mil­lion IPO, which would of­fer one of the best fund­ed biotechs in Boston an even deep­er pool of cash to draw on — if they're suc­cess­ful. If they come even close, they'll eclipse the record $372.6 mil­lion biotech IPO Arie Bellde­grun and David Chang com­plet­ed a few weeks ago for Al­lo­gene.
Right now, the big mon­ey is flow­ing fast in the in­dus­try. And Mod­er­na isn't wait­ing to see if the win­dow will close any­time soon.
The big idea at Mod­er­na is that they can use mR­NA to dis­patch the cod­ing nec­es­sary to turn cells in­to drug-mak­ing fac­to­ries — a killer ap­pli­ca­tion of tech that could rev­o­lu­tion­ize the way a broad range of dis­eases are treat­ed. But the mar­ket won't give them an un­lim­it­ed amount of time to prove they can do this.
Mod­er­na has been lay­ing the foun­da­tion for this IPO since Flag­ship launched the com­pa­ny 6 years ago. And they are go­ing out be­hind a pro­fes­sion­al line­up of heavy­weight un­der­writ­ers — Mor­gan Stan­ley, Gold­man Sachs, JP­Mor­gan, Bo­fA Mer­rill Lynch, Bar­clays, Piper Jaf­fray, Bryan Gar­nier, Od­do, Op­pen­heimer, Need­ham and Chardan.
"We see mR­NA func­tion­ing as the 'soft­ware of life.' Every cell us­es mR­NA to pro­vide re­al time in­struc­tions to make the pro­teins nec­es­sary to dri­ve all as­pects of bi­ol­o­gy, in­clud­ing in hu­man health and dis­ease," reads the S-1. "This was cod­i­fied as the cen­tral dog­ma of mol­e­c­u­lar bi­ol­o­gy over 50 years ago, and is ex­em­pli­fied in the schemat­ic be­low."

---
It's any­thing but cheap. Mod­er­na has burned through $865 mil­lion through the end of Sep­tem­ber. A chunk of that has gone to build­ing out man­u­fac­tur­ing as they build out the pipeline. And they don't short­change their ex­ecs on pay.
Ban­cel earned a $6.8 mil­lion pay pack­age for last year, which is sig­nif­i­cant­ly less than the $24 mil­lion pack­et hand­ed to Pres­i­dent Stephen Hoge. Lorence Kim, the CFO, bagged $9.3 mil­lion. For a start­up biotech, those are ex­tra­or­di­nar­i­ly high amounts.
Mod­er­na didn't quite fill in all the blanks for their S-1. The ros­ter of eq­ui­ty stakes held by the top share­hold­ers that must be at­tached to each fil­ing is left blank, pre­sum­ably to be filled in at a lat­er point.