Big Phar­ma CEOs get a face-to-face with Trump and a shot at a ne­go­ti­at­ed cease fire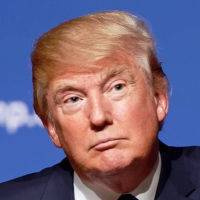 Pres­i­dent Trump
On Mon­day, as CEOs in the biotech in­dus­try chimed in to crit­i­cize Don­ald Trump's trav­el ban for 7 Mus­lim coun­tries, the top fig­ures from Big Phar­ma were no­tably silent. None of the CEOs of the top 10 com­pa­nies of­fered a word of protest, and the com­pa­nies that chose to say any­thing large­ly lim­it­ed them­selves to re­as­sur­ing wor­ried staffers of their sup­port. Brent Saun­ders at Al­ler­gan was the on­ly head of a ma­jor com­pa­ny to voice his dis­ap­proval.
One rea­son for their si­lence could be ex­plained by to­day's White House sched­ule for Trump. Right af­ter the dai­ly brief­ing, he's sched­uled to meet with PhRMA and some of its top board mem­bers. The list in­cludes No­var­tis CEO Joe Jimenez, Mer­ck's Ken Fra­zier, Eli Lil­ly chief David Ricks, and prob­a­bly Joaquin Du­a­to, a top J&J ex­ec who's the new chair­man at PhRMA, as well as PhRMA CEO Steve Ubl.
There's a lot to talk about.
The drug in­dus­try has al­ready tak­en a thrash­ing at the hands of Trump, who's ac­cused Big Phar­ma of "get­ting away with mur­der" on drug prices. In a fol­low-up, Trump has be­gun push­ing to al­low Medicare to be­gin ne­go­ti­at­ing drug prices, which could cre­ate a pub­licly avail­able base­line price that would set the bar on dis­counts.
Cur­rent­ly, Medicare does not di­rect­ly use its huge lever­age to ne­go­ti­ate drug prices, and the ma­jor mar­keters do not want that to change. You can al­so ex­pect that they'll of­fer up a new com­mit­ment by a broad range of drug com­pa­nies to rein in prices with sin­gle-dig­it an­nu­al price in­creas­es, as well as an in­ter­est in mov­ing to­ward val­ue-based pric­ing, as an in­di­ca­tion of their will­ing­ness to help. And there is the prospect that Jimenez and oth­ers can talk about in­vest­ing more in lo­cal man­u­fac­tur­ing.
Trump, though, has proven to be wild­ly un­pre­dictable when it comes to phar­ma. And he's al­so proven ready to take a stand on a va­ri­ety of po­si­tions to push an "Amer­i­ca first" agen­da, no mat­ter how much con­tro­ver­sy is stirred in the process.
The big ques­tion is what Trump may Tweet at the in­dus­try af­ter the meet­ing. Clear­ly, none of these CEOs are will­ing to risk a di­rect broad­side aimed at their com­pa­ny. What they're af­ter is a ne­go­ti­at­ed cease fire, or more hope­ful­ly peace. So don't look for any de­fi­ance in this group. That's not their style.