Next week we kick off the first annual US-China Biopharma Innovation and Investment Summit in Shanghai, featuring some of the leading transpacific newsmakers in biopharma who are blazing new paths forward in global drug development. The game has changed in China and today we're bringing you an interview with one of the main players, Jonathan Wang, the founding partner of OrbiMed Asia and #BIIS18 featured speaker.
Wang opens up about his childhood, moving to NYC on $200 of borrowed cash, learning under the legendary Eric Kandel, deciding between a career at McKinsey versus one in venture capital, the sea change in Chinese drug development, and much more. It's a very personal interview and I encourage you to read it through.
After Wang obtained his PhD in neuroscience from Columbia in 1995, he went on to pursue an MBA at Stanford. Wang has been with OrbiMed since 2007 with its Asia arm managing around $1.1 billion in PE/VC funds, with investments in companies like Zai Lab, the innovative China-based developer helmed by #BIIS18 chairperson Samantha Du.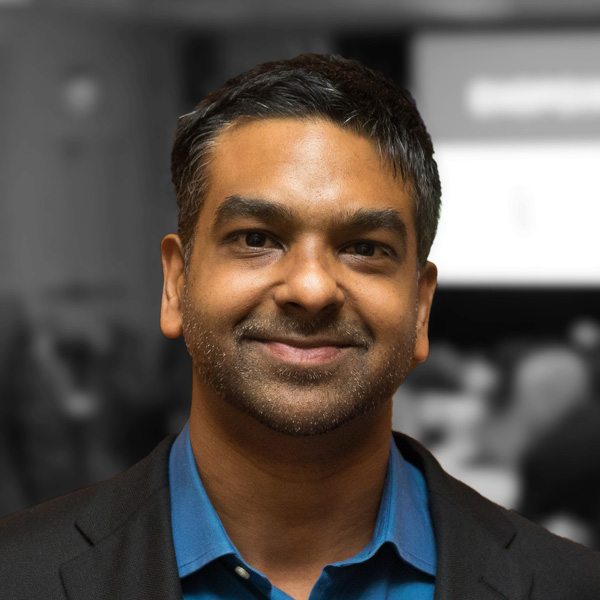 Editors at our partner PharmCube conducted this interview in Mandarin, and Endpoints provided the translation and editing. If you'll be in Shanghai next week, there's still time to register for #BIIS18, where Jonathan Wang and many more luminaries will be presenting.
— Arsalan Arif, CEO Endpoints News
---
Knock, and the door will be open to you: The path from childhood to becoming a top VC
PharmCube: What was your childhood like?
Jonathan Wang: I was born in the 60s to a biomedical family. My late grandfather was a Chinese medic. I have studied biology since I was 16, and my brother and his wife are both doctors.
When I was a kid, I felt particularly lucky because I heard from the radio that our generation was "born under the red flag, growing in honey." It was only after (Deng Xiaoping's) economic reform that I realized it was a lie — China was so poor then even sugar had to be rationed, while people in developed countries were already consuming sugar-free drinks to control their weight.
In secondary school, I chose to study science because I heard the saying "A master of math, physics and chemistry can go anywhere without fear." It wasn't until I grew up that I realized this was also a lie — people who only know math, physics and chemistry tend to stay at the bottom of companies as they can only earn salaries with their tech knowledge; but to become a leader and a manager, one needs to know the market and be good at interacting with people.
I entered university two years early and, hearing from the radio that "the 21st century is biology's century," I chose to major in biology. But when we reached the 21st century, I realized half of that is a lie — the first half of the 21st century is the century of internet, mobile phones and AI; biology might have to wait until the second half.
Looking back, a materially deprived childhood was an incredible gift of life, because it established my firm belief that I must strike it out on my own, and allowed me to appreciate how good life is today. Among those born in the '60s, there is a large group of "unfortunate yet fortunate" people like me. They grew not because they were born rich, but because they were born poor; they found the truth not because they were not fed "lies," but precisely because they grew up in "lies."
Today I believe no matter where and when a person is born, s/he is lucky. Life is an incredibly precious experience. A humble background is the best place to begin; starting from rock bottom — though it may mean being anonymous and facing numerous difficulties — means no matter how you go, you're going up.
---
PC: Can you talk about your experience studying at Columbia University?
JW: When I graduated from university, I wanted to become the world's best scientist. I thought the most mysterious and challenging area in biology is studying how the brain works and what consciousness is. So I went for a neuroscience PhD in the lab of Columbia's Eric Kandel. Eric was awarded the Nobel prize in 2000 and is one of the pioneers in this field. But I learned far more than science from him.
I came to New York with $200 I borrowed from my uncle. I picked up an abandoned ironing board on the street as my desk and learned English on a pixelated television, with cockroaches roaming all around my kitchen. But the funny thing is I didn't feel poor at all; on weekends I even drank beer and ate watermelon with friends, having a whole night of fun with less than $10.
Professors at Columbia talked fast in lectures. Initially I understood almost none of it, so I bit the bullet and took out most of my savings ($30 or so) to buy my first electronic device in the US — a small recorder. I attended lectures in the morning and listened to the recordings repeatedly in the afternoons and evenings, compiling them into notes. I had no problems in lectures after just one semester. In retrospect, throughout my investing career, the money I spent on that recorder had the highest ROI.
My supervisor Eric surprised me. I thought he would have crazy hair and stay up all night for experiments; turned out he had the best groomed hair in the lab, and never did any experiments. He used his mouth, not his hands, as he was in charge of instructing and managing 40-odd post-docs and three doctorate students, and then "sell" the research results (publish on first-class journals, and obtain research funding). In Eric I saw the importance of a leader.
Eric was more than a top scientist; he also built two companies, one of which was sold and the other went public. Back then, scientists creating companies was a new idea to me. Little did I know, among my contemporaries at Columbia were a few entrepreneurs who would make splashes in Chinese biopharma today, including WuXi AppTec founder Ge Li, Genewiz founder Steve Sun, Mabspace founder Xueming Qian, PegBio founder Min Xu and EOC founder Xiaoming Zou. I later invested in Genewiz, and became longtime friends with all of them.
The other thing about Eric that surprised me was his car. To commend his prominent achievements, Columbia reserved a dedicated parking space for him on the expensive streets of Manhattan with a copper plaque carved with his name. But on that space Eric parked a worn Honda at least 10 years old, like housing a beggar in a beautiful palace. Eric could've bought a new car with the money he earned on a day, why was he still driving this old scruffy Honda? Money seemed to be most people's motivation, but Eric, rich as he was, wasn't in it for the money. What's money for then? What was he working so hard for? What was he living for? He showed me that the wiser a person is, the more s/he can be free of material ties. The richness of life is not defined by money, but by one's inner world.
---
I was lucky enough to be awarded a scholarship from the Howard Hughes Medical Institute ($18,000 per year), which freed me from waiting tables and working food delivery as many foreign students had to do. I felt secure enough financially to watch a play on Broadway.
Though the research went smoothly and I eventually published in Cell, I felt increasingly dispirited. My subject was the function of the CaMKII protein in learning and memory. Studying its mechanism was like digging a very deep well, the deeper I drilled, the further it was from real life. I started to realize that profound basic science research might not suit me well.
Instead I dreamed to be like Eric, turning science into products, to lessen patients' illness and pain, so I began to spend lots of time on reading business news and books. Business battle royals excited me like action film blockbusters; meanwhile my dream as a scientist faded.
Yet the rational part of me kept saying that I should focus on scientific research, since this was the most stable path — given my enviable background in a Nobel lab, going from doctorate to post-doc, assistant professor and professor was a sure path to success. It was as if I was living in a comfortable marriage that nonetheless had no love; my heart and brain fought vociferously. In such battles, the brain usually wins. A brain controlled by habits, laziness and fear of the unknown can always persuade a rational person to give up their deep yearning and trade their whole life's happiness for temporary security. If the brain always wins, the world would lose all their entrepreneurs and revolutionaries.
Fortunately, my heart won. I decided to go into business after getting my doctorate degree. For a Chinese foreign student with nothing, one of the most effective ways of switching from science to business is to attend business school, so I decided to get my MBA from Stanford. At that time I had a very vague interest in business and had no idea what terms like VC and PE — things that I'd eventually do — mean. I was like a moth that flies to a light seen from afar.
My experience gave birth to my belief that one doesn't have to know the destination, but one must avoid darkness.
---
PC: Can you talk about your experience at Stanford Business School?
JW: Stanford was very kind to me. They exempted one year of my tuition and I paid the rest on loan. The school had an office supporting low income students where they stored lots of second-hand bowls, plates and cooking ware that we could freely take. When I asked them when I had to return them, they gave me a weird look: These things are old giveaways to start with, who would want them after you've been through with them? I was satisfied, piling the stuff up in my arms like I was carrying gold.
Stanford's campus borders Sandhill Road, the "capital" of the global VC kingdom, so becoming a VC was the dream of most of my classmates. It took me a while to find out what VCs really do, and I fantasized about trying it out, but that's simply a fantasy — not only did I have zero VC experience, even my English was "Chinese style."
At a chance meeting with famed VC firm Delphi Ventures, I ran into their youngest partner Debra Yu — whose picture I had seen online. I stopped her on the corridor, stuttering through a self-introduction. She immediately figured that I was looking for a job. "We do not have a job," she said directly.
I blushed, but still pushed myself to hand her a card with my contact information. I said I was a PhD and would be more than happy to volunteer my time if they have any cases that are too "scientific." "We do not have such cases," she quickly ended our conversation.
But a few weeks later, she actually called me and gave me the first case I ever read in my life. I understood none of it but didn't dare telling her, so I pulled an all-nighter in the weekend and managed to put together a report. Either the report actually helped, or she was too kind to put out my enthusiasm, but to my surprise she gave me more cases.
I had four job offers upon graduation. One of them from McKinsey, which was particularly difficult to obtain after several rounds of interviews. An annual income  of $143,000 was tempting for someone with student loans and negative assets. And that's when life threw me another problem.
Debbie, ever so kind, left a message for me to say that even though her firm didn't have an open position, she gave me a referral at Walden, a VC that was hiring. At that time Walden was the leading VC in Asia. I got the offer, and realized the total compensation was 37% less than McKinsey.
My brain and heart began another round of fierce fights.
"Go to McKinsey," the brain gave a clear order. "Compensation aside, once you have McKinsey on your resume, your future career is secure."
But my heart was mumbling: "McKinsey simply gives suggestions to companies. You hand over the PowerPoint, take the consulting fees and you leave; the consequences of those suggestions have nothing to do with you. What's the point? Besides, you're a young person with no business experience. Who are you kidding instructing company execs with graying hair? As a VC you get to build companies with entrepreneurs, turning science into products like Eric did. That's cool."
"$143,000 in cash! Only an idiot would pass that up," the rational part of my brain said.
The dilemma was so agonizing I couldn't sleep. Entangled in my thoughts, I made a spreadsheet to analyze the pros and cons of each path, but no matter how I looked at it, McKinsey had the upper hand — only a lunatic would throw away 37% of income. But my brain could not overpower my heart, and it eventually lost. I did what only lunatics would do: I went to Walden to be a VC.
In retrospect, I believe my decision was right. I was not suited for McKinsey — I wouldn't be happy there, nor could I sustain any passion. But did I lose out on money? As it turned out, no. What I missed out on when I first started working, I gained back later in life because of my sustained passion. That's to say in life, there's no "wasted" journeys. Knock, and the door will be opened to you.
I became good friends with Debbie, who brought me into the VC world. She is now the managing director at Chinese Renaissance and we often work together.
I now look back on my decision with gratitude: Follow your heart's desire, don't fight with it.
---
Changes in Chinese biopharma investing: Mix of optimism and worries
PC: Having invested in the biopharma field for 20 years, you must have witnessed many changes?
JW: I entered the investing industry in 1998. At that time China's pharmaceutical market was only 2% of the world. Very few multinational pharmaceutical companies even considered China. And domestically the situation was bleak: There was a lack of talent, void of innovative abilities, little IP protection, and a market full of low quality copycat drugs.
After 2000, the global environment was turbulent too. The first gene sequencing project didn't bring any rapid advances in drug science or productivity; rather, the cost of drug R&D shot up. The biopharma stock market popped with the dotcom bubble.
But within the next 20 years, China's pharmaceutical market lifted off the ground — rising all the way from 10-plus to just second to the US. Multinational pharmaceutical companies fought to expand their input in China. At the same time, the diaspora who have been living in foreign countries began to join a big migration back to the motherland. That very much accelerated the rise of China's biopharma field.
In 2001, I co-founded BayHelix — an organization for Chinese leaders in medical health — with Steve Yang. When we first started out, almost all our members lived overseas. Now, the majority of them reside in China, including Steve and I — we've been back for many years. Among BayHelix members were the founder or executives of successful enterprises like WuXi AppTec, Zai Lab, and BeiGene.
I have a lot of faith for the future. The growing economy, population aging, urbanization, improvement in the medical insurance system, upgraded and next-gen products — these market driving factors are all coming strong. The National Medical Products Administration has executed effective reforms that pushed domestic innovation capabilities to strengthen quickly; the government is providing robust support to the industry on all levels, and it's a great atmosphere for entrepreneurship; companies like Zai Lab and BeiGene have reaped successful IPOs overseas, demonstrating exit strategies for innovative companies. Overseas talents are returning and domestic talents are maturing.
---
PC: As bright as the future looks, do you have any worries?
JW:  Lots of worries. I'll talk about a few that are important in the near-term.
First of all I'm worried whether the intensity of drug regulatory reforms can be sustained. The National Medical Products Association has implemented drastic reforms these two years, leading to industry-wide prosperity, but it's just beginning. It's bound to run into resistance from vested interest in many different forms. This takes persistent effort to complete. Competent reformers must withstand all sorts of pressure and temptations — sometimes even personal risks — for the good of the country and the people. They should be protected and encouraged.
Secondly I'm worried about the potential barriers in technology, capital and talent (movement) caused by the US-China trade war. Disease (and saving patients) is borderless. Countries working with each other to save people from death and ailments is something irreproachable in economic, moral and ethical terms. I hope the trade war won't cause adverse impacts on the biopharma industry, leading to sufferings for patients around the world.
The third is a somewhat paradoxical worry: I worry that the market forms a bubble, and that the bubble bursts too quickly, forming an "anti-bubble." Until two months ago, I was only concerned about the bubble. The healthcare industry has been so hot these years that investors are stoked, but among them are people who don't know the industry and are only here to reap the windfall. Those people tend to win cases on competitive valuations, which leads to bubbles; but once the windfall dies down, they vanish. That might cause what I call the "anti-bubble," a bust that has gone on too long.
In the past two months, the bubble has gone down a bit., with many in wait-and-see mode. The bubble could be lifted again, or it could burst. Such irrational boom and bust is not good for the industry.
OrbiMed is the largest biomedical-focused investment firm. We currently manage around $14 billion in assets, with a portfolio of around 500 companies worldwide. OrbiMed Asia manages three funds focused on private biomedical investments in Asia totaling $1.1 billion. We've already invested in 50 companies, including Zai Lab, Amoy Diagnostics, AK Medical, Crown Bioscience, EOC Pharma, ForteBIO, Angelalign and Genewiz. Other than that, OrbiMed's secondary market fund has close to $1 billion of investments in Asia.
---
PC: With so many worries, you must be losing a lot of sleep?
JW: I sleep very well, thank you. None of these worries I talked about are up to any individual or company, so they are really out of my hands. I could only do my best in my own work.
Bubble or not, OrbiMed Asia will insist on our grounded, strict investment strategy. We have three PE/VC funds with $1.1 billion between them. The third fund — with $550 million — launched last September and has already booked $200-plus million in investment.
In fact, OrbiMed Asia is relatively comfortable this year. In the past year or so, we have had 10 companies exit by either going public or getting bought (including Zal Lab, Anoy Diagnostics and AK Medical), with two more in the final stages of exiting. Adding them all up gives us a total value estimate of $500 million — solid cash returns to our LPs. That's some stellar results thanks to the hard work of the OrbiMed Asia team over the years.
---
PC: Hong Kong's stock exchange recently added an IPO channel for innovative biopharma companies, and you're a member on their advisory panel. What do you think of this new channel?
JW: These thoughts are my personal views, unrelated to my position on the panel.
The new IPO channel at HKEX is definitely better than no channel. We can think about it this way: It's like we used to have to travel to the New York market to buy and sell fruits. While Hong Kong had a market, it used to only trade vegetables and not fruits. Now that Hong Kong has a new fruit section, it's obviously beneficial for both sides of the trade and the whole fruit industry.
I have full confidence in this new channel. China is the second biggest pharmaceutical market in the world, and there are a number of strong contenders lining up to go public via the new channel at HKEX. China's biopharma innovation is just budding. The big wave of top global talent returning to China is set to facilitate the birth of great companies and rich pipelines. Many domestic entrepreneurs are hesitant to go all the way to New York to sell their stock in English. Hong Kong has the chance to become the Nasdaq of the east.
Many people are worried about certain companies' disappointing performance post-IPO. That's quite unnecessary. Post-IPO performance is tied to a number of factors including IPO pricing, company results and market conditions. Volatility in individual stocks is not representative of the whole stock market.
Plunges in certain stocks made many investors more rational and somber, which is good for the industry. Compared to two months ago, I am now more confident of the new IPO channel at the HKEX. The OrbiMed Asia team is investing more actively.
The new biotech section of the HKEX is like a newborn. It's impossible to guarantee that it never gets sick and is always blissful. No stock market would see all its stocks go up and never come down. Even mature markets like the Nasdaq are not immune to volatility. In fact it went through quite a down period two years ago, and it wasn't until recently that it climbed back to the level we saw three years ago.
The biotech chapter is just beginning — akin to the first 30 seconds of a movie. It's too early to make any conclusions. None of the greatest movies we know start with a happy scene — it's common to see the protagonist fall 50 floors from a 100-storeyed skyscraper. I believe brilliant plots are yet to come.
---
Future of entrepreneurship in China: Be different, or die!
PC: What advice do you have for entrepreneurs?
JW: First of all, I suggest that people only do it when they are so passionate about starting a business that they can hardly sleep. Entrepreneurship is only for a select few; most successful and honorable people don't start businesses. So don't ride on the entrepreneurial trend.
Many start businesses not out of passion, but for external reasons: It's fashionable to start a business now, it's a good time to raise money, XYZ earned a lot of money in 18 months, et cetera. This is very dangerous. The probability of success for a venture is nine to one. As Steve Jobs has said: "Only lunatics would start their own businesses. Rational people would give up because of the slim chances." If you don't have an inherent, sustained passion, once you run into obstacles you wouldn't persist. The company would become, in effect, an off-plan property that goes defunct.
Secondly, I suggest that entrepreneurs measure time in five-year increments. It would be a miracle for a person to build a great company from scratch in five years. It's rare to have a great company even in 20 years. But Chinese culture is obsessed with "short, flat, fast." So many entrepreneurs are desperate to build a great company in 18 months — and the "dumb money" on the market are cheering their restlessness on.
Furthermore, I suggest that founders pay more attention to building a team. An entrepreneur's instinct tends to be get up and go. That's necessary to start, but it's not a long-term strategy. Nobody can build a great company by him or herself. If Liu Bei (who founded Shu Kingdom in the Three Kingdoms period) had not found his team but had wielded his sword alone to battle, there would probably be no Shu. In the process of building a business, the entrepreneur must quickly pivot from being a worker to a leader and manager. Many entrepreneurs don't realize that.
Lastly, I want to leave these words for entrepreneurs: Be different, or die! On the first day of starting your business you should consider differentiation, build your unique market position and avoid fierce competition. Chinese companies like to compete with similar entities — just look at the tens of PD-1/PD-L1 and CAR-T assets. In this regard China should learn from Switzerland. When the Swiss sells you a fruit knife they brand it as "Swiss army knife." Even if you don't cut fruit with it, there's the glory associated with carrying it. Most Chinese companies only know to compete by slashing prices. Their fruit knives get cheaper and sharper than ever, but they ultimately fall into the "low-quality, low-price" trope. Not only do they end up with poor prices — nobody takes pride in it.
---
---
The best place to read
Endpoints News

? In your inbox.

Comprehensive daily news report for those who discover, develop, and market drugs. Join 51,300+ biopharma pros who read Endpoints News by email every day.

Free Subscription
---
---
---