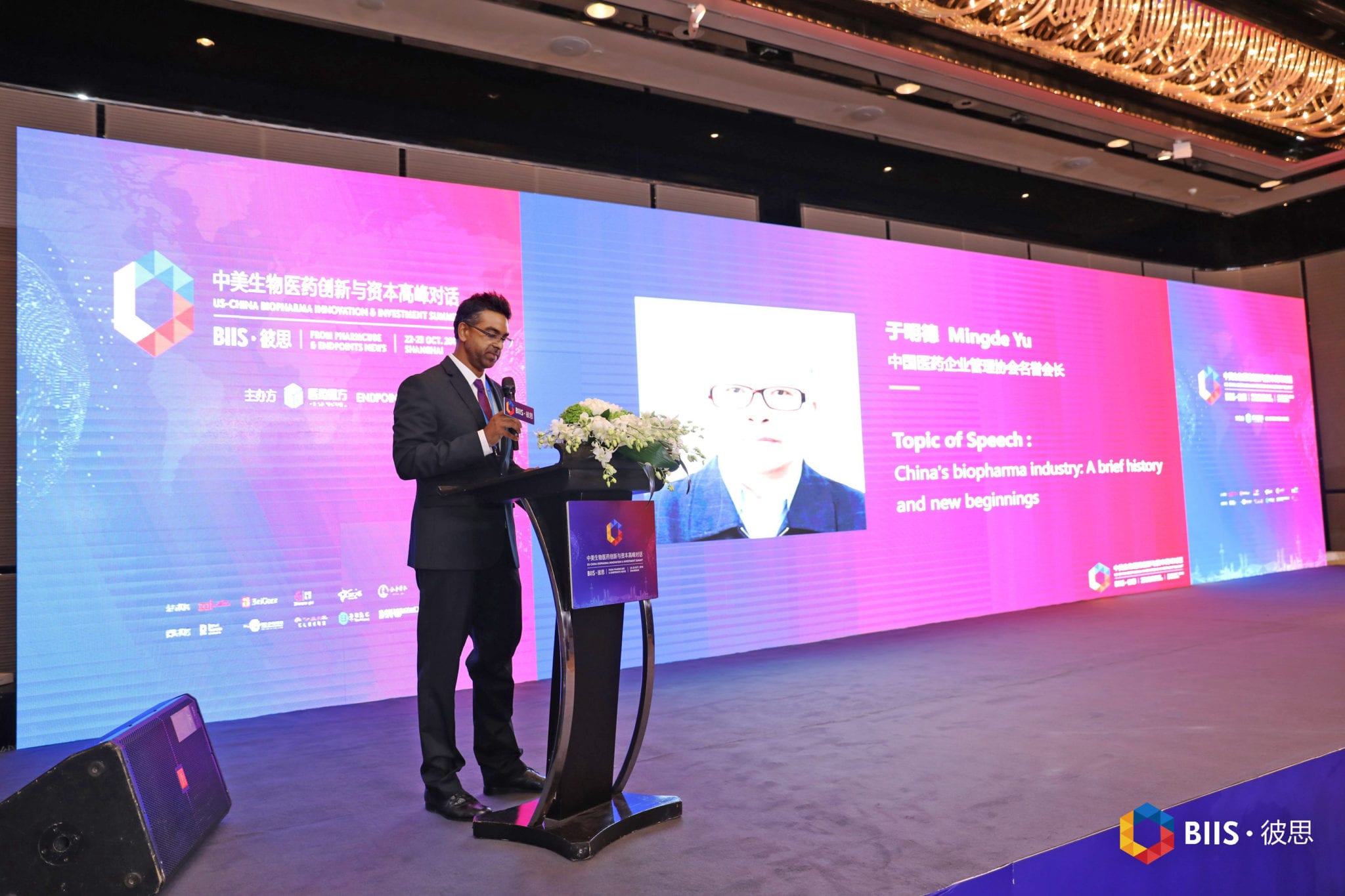 A pho­to log of my week in Shang­hai, host­ing the first an­nu­al US-Chi­na Bio­phar­ma In­no­va­tion and In­vest­ment Sum­mit
I've re­turned from a week in Shang­hai af­ter host­ing our first BI­IS con­fer­ence in Chi­na. It was ex­tra­or­di­nar­i­ly suc­cess­ful from my stand­point as the chief ex­ec­u­tive here at End­points News. (Yes, we'll be re­turn­ing even big­ger in 2019.) This year we were joined by 250 del­e­gates who came to par­tic­i­pate in two days of meet­ings fea­tur­ing some of the most rec­og­niz­able names in the biotech world — which is led firm­ly by the Unit­ed States and Chi­na now.
The BI­IS con­fer­ence was cre­at­ed from scratch to gath­er bio­phar­ma lead­ers from around the world in an ul­tra-mod­ern fo­rum con­duct­ed in both Eng­lish and Chi­nese. Re­al­time trans­la­tions were pro­vid­ed in both lan­guages. The goal was to pro­vide com­mon space for serendip­i­tous ac­tion and part­ner­ship be­tween del­e­gates and speak­ers. Thanks to the hard work by the joint team at End­points and Pharm­cube, that vi­sion be­came a re­al­i­ty this week.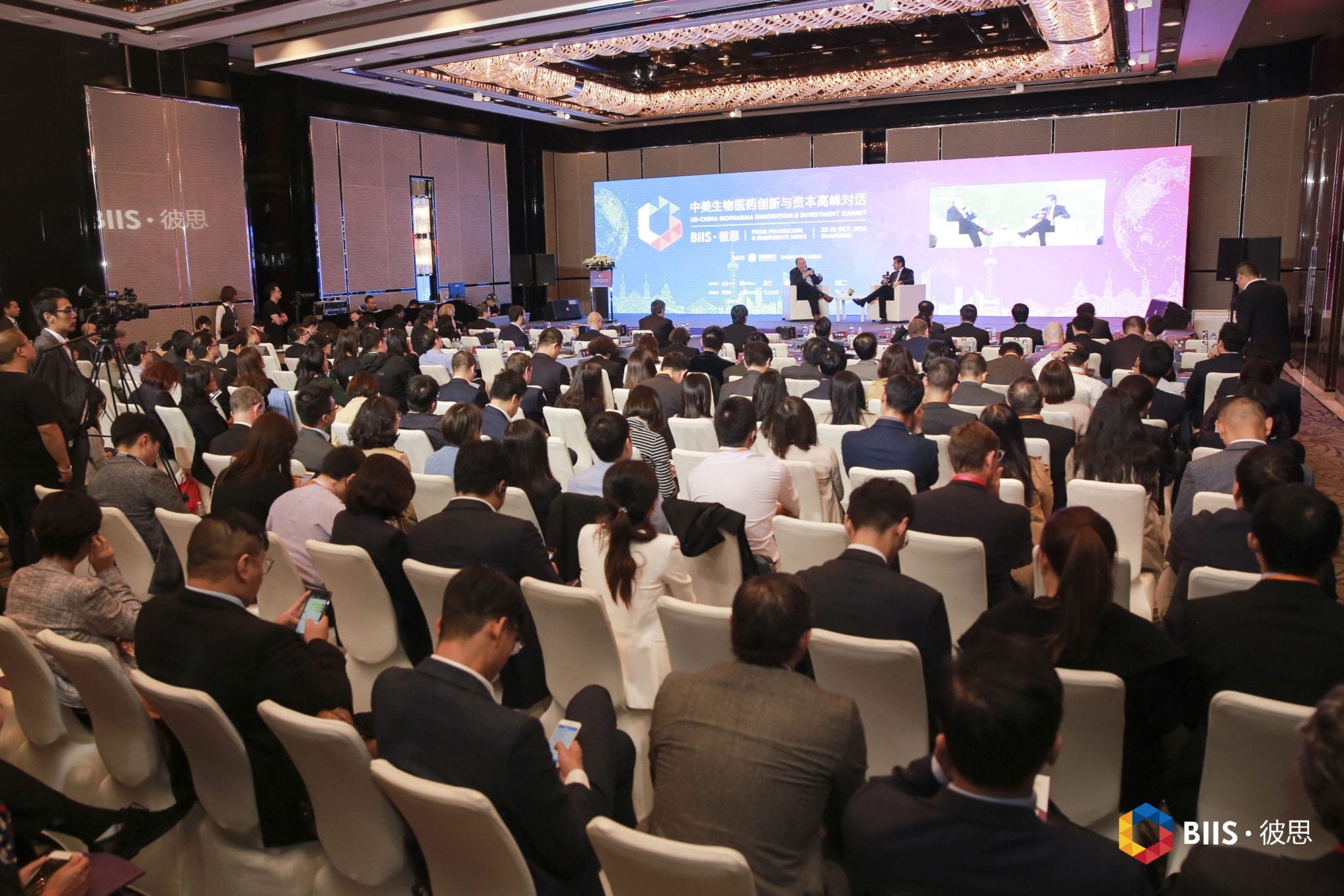 John Car­roll's fire­side chat with Fa­heem Has­nain
---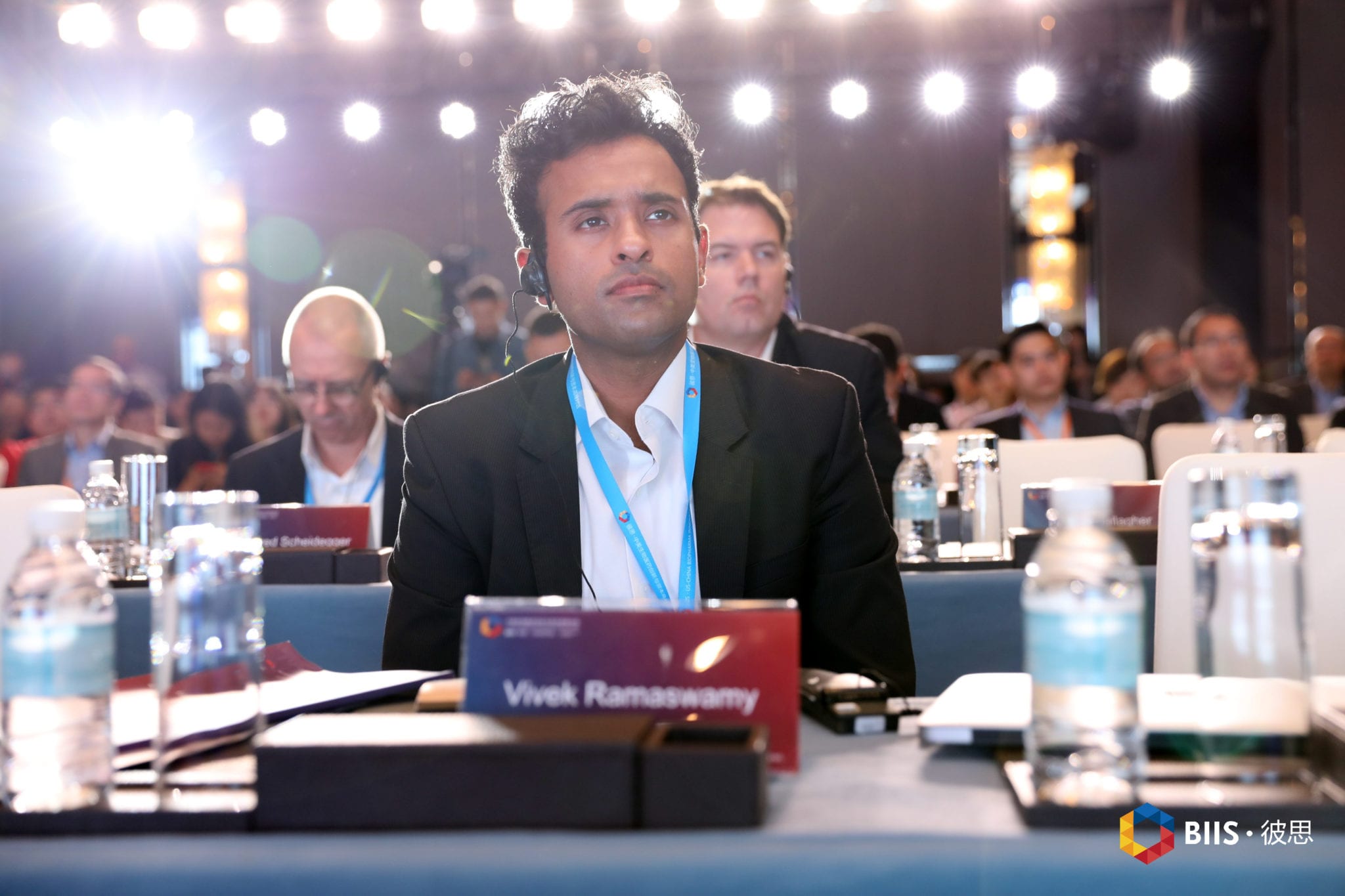 Vivek Ra­maswamy lis­tens to re­al-time trans­la­tion of Dr. Jin­hui Gu's keynote
---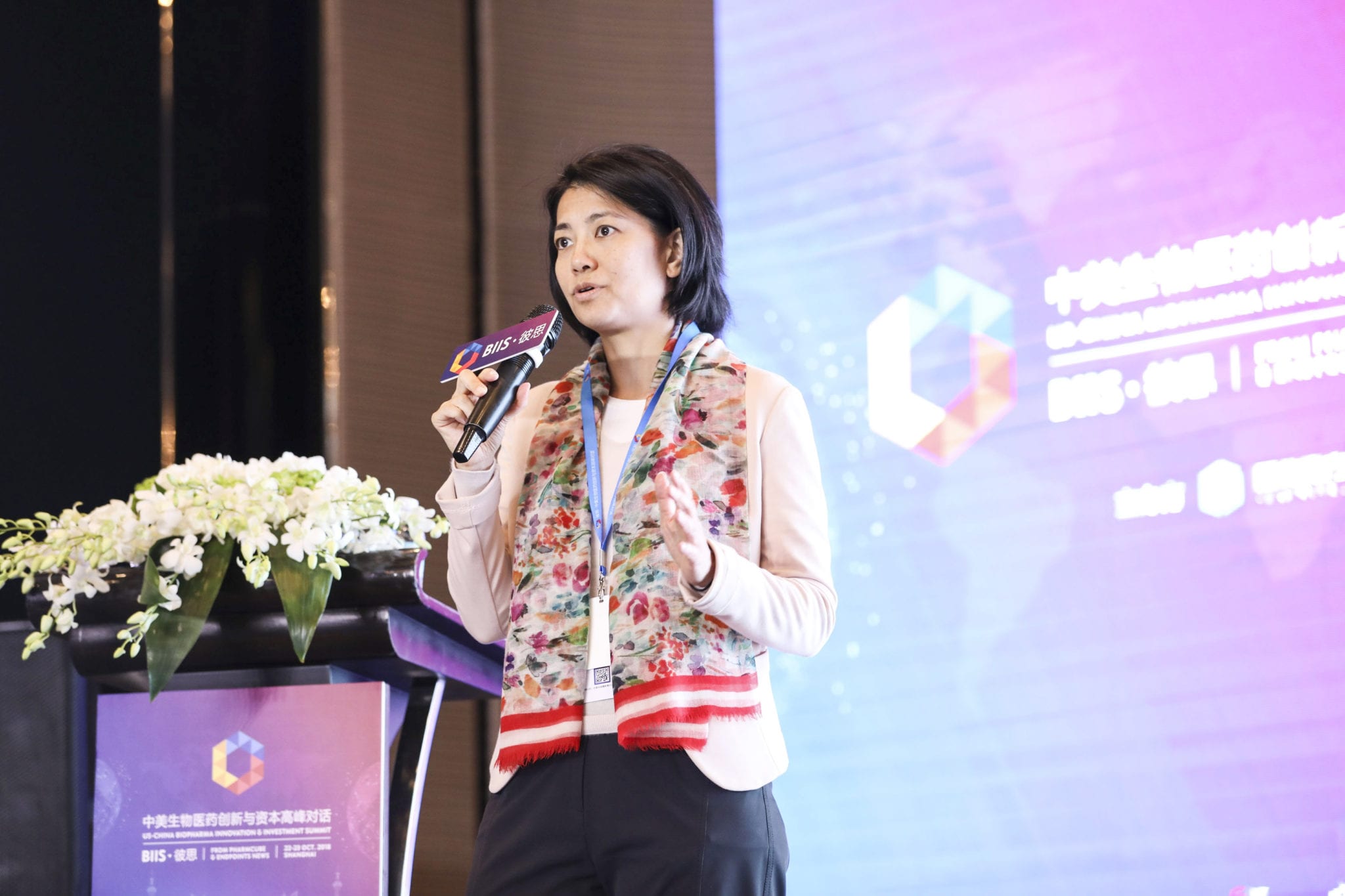 Nisa Le­ung of Qim­ing Ven­tures de­liv­ers her keynote ad­dress
---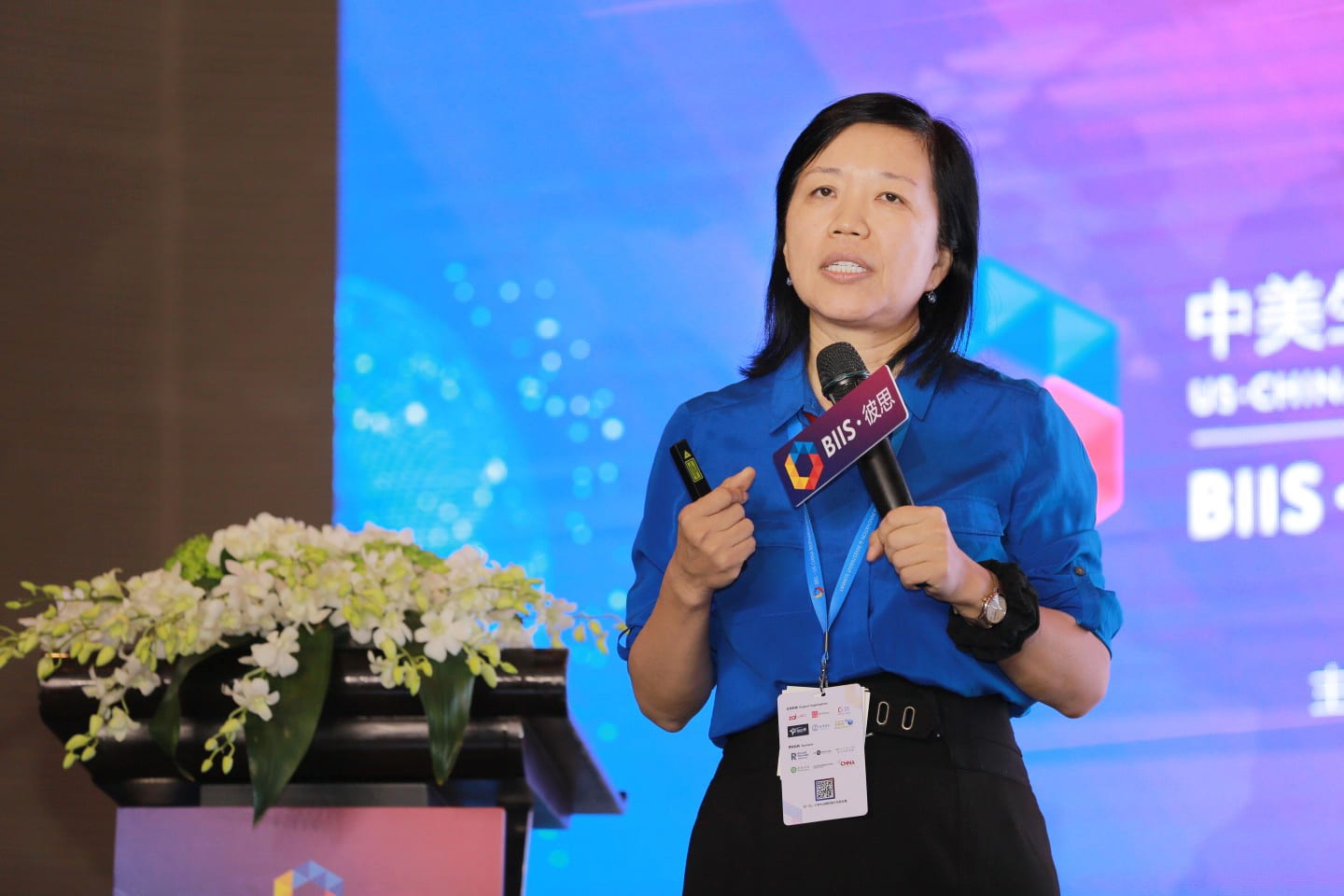 Karen Liu, founder of 3E BioVen­tures, ad­dress­es del­e­gates
---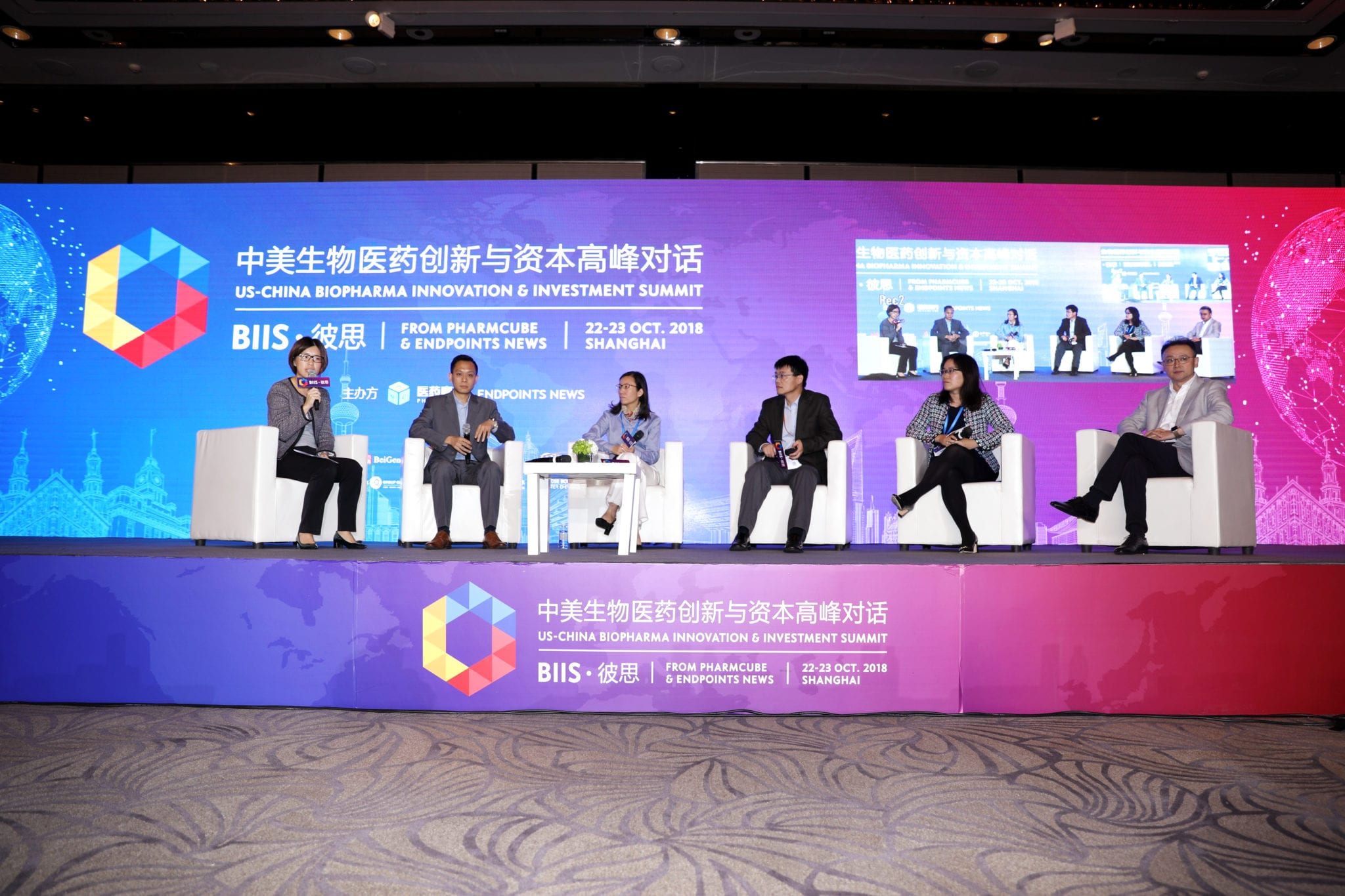 Grace Lu of Rus­sell Reynolds mod­er­ates a pan­el on the chal­lenges of re­cruit­ing tal­ent in this com­pet­i­tive bio­phar­ma mar­ket
---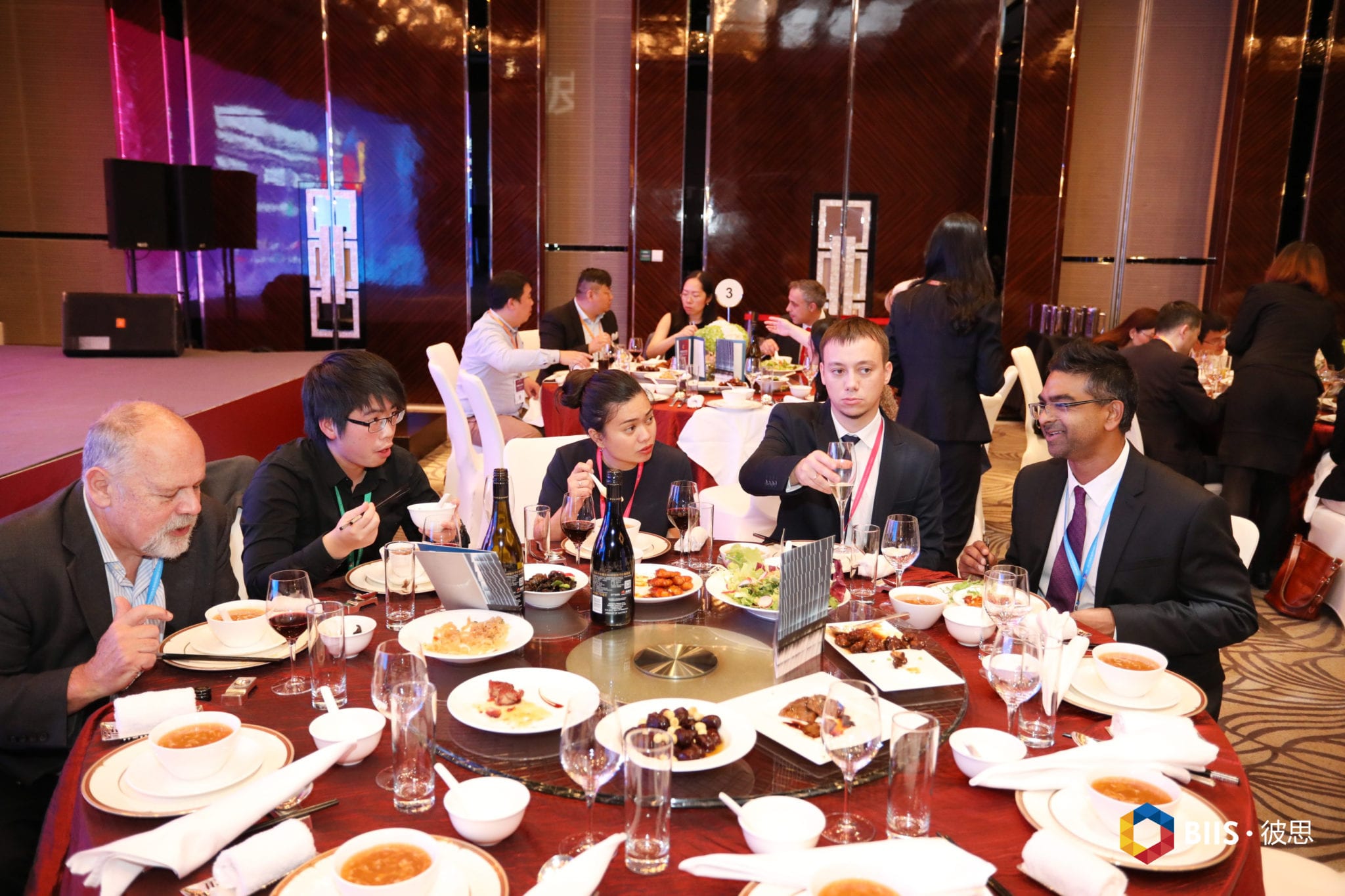 Mem­bers of the End­points team at gala din­ner
---
I want­ed to give read­ers some brief im­pres­sions along­side a lengthy vi­su­al log in­to what the sum­mit was like. I'll start with of­fi­cial pic­tures from the con­fer­ence and mix in some shots from my per­son­al iPhone as well to­ward the end.
— by Ar­salan Arif
---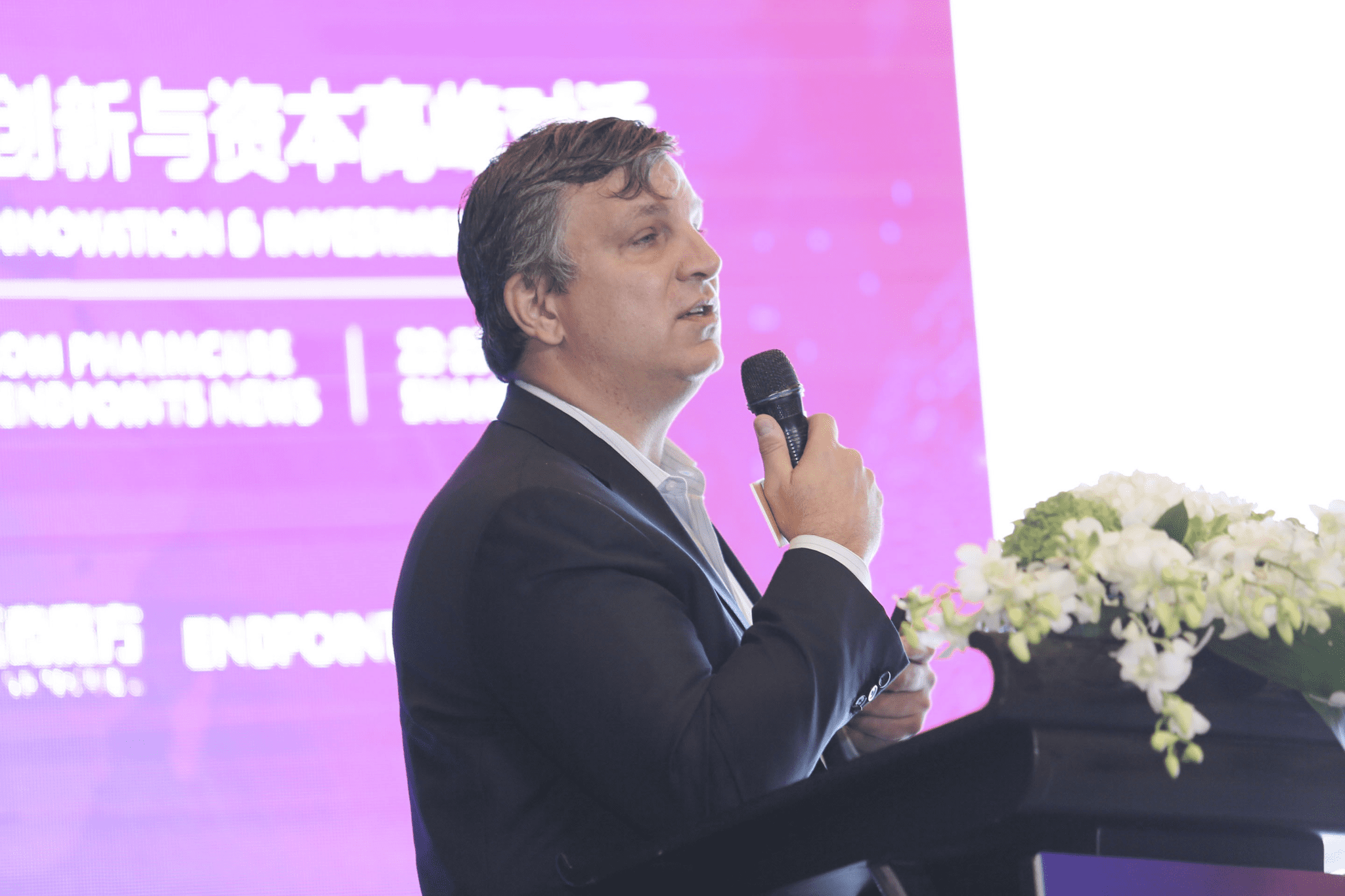 John Oyler
BeiGene
---
John Oyler, the Amer­i­can CEO and founder of Chi­na-based Beigene, is a true pi­o­neer in the US-Chi­na bio­phar­ma sphere, and as such we se­lect­ed him as one of our chair­peo­ple for the BI­IS sum­mit. He kicked off the pro­ceed­ings with a keynote and took meet­ings at BI­IS through­out the day, stay­ing for the gala din­ner Mon­day evening.
Two things he said stuck out to me: 1) Chi­na will be the top coun­try for bio­med­ical clin­i­cal re­search in the near fu­ture, full stop; and 2) Chi­na en­ables an al­ter­na­tive busi­ness mod­el for bio­phar­ma where com­pa­nies no longer have to re­ly on ex­ist­ing US pric­ing schemes to be vi­able.
---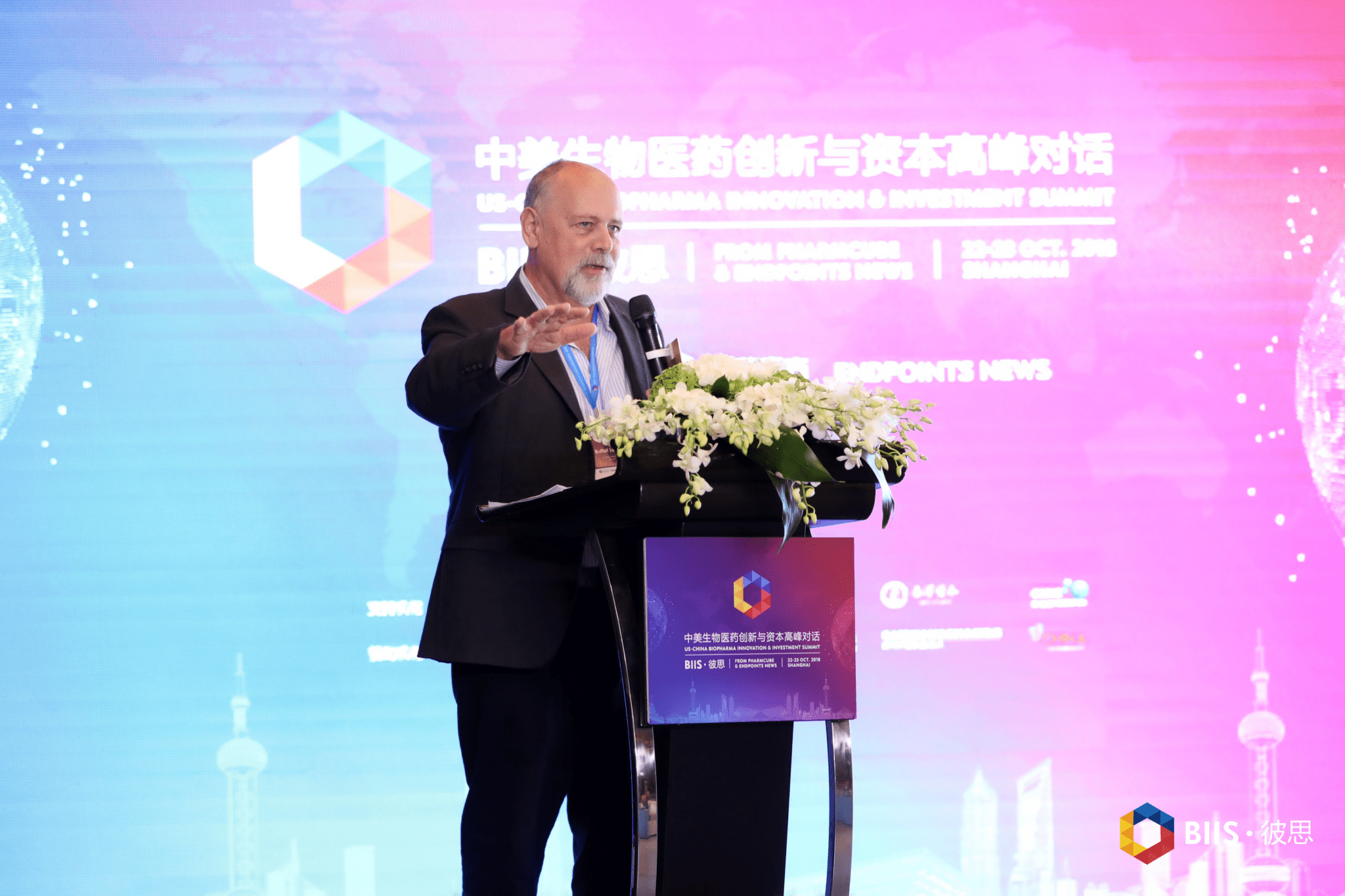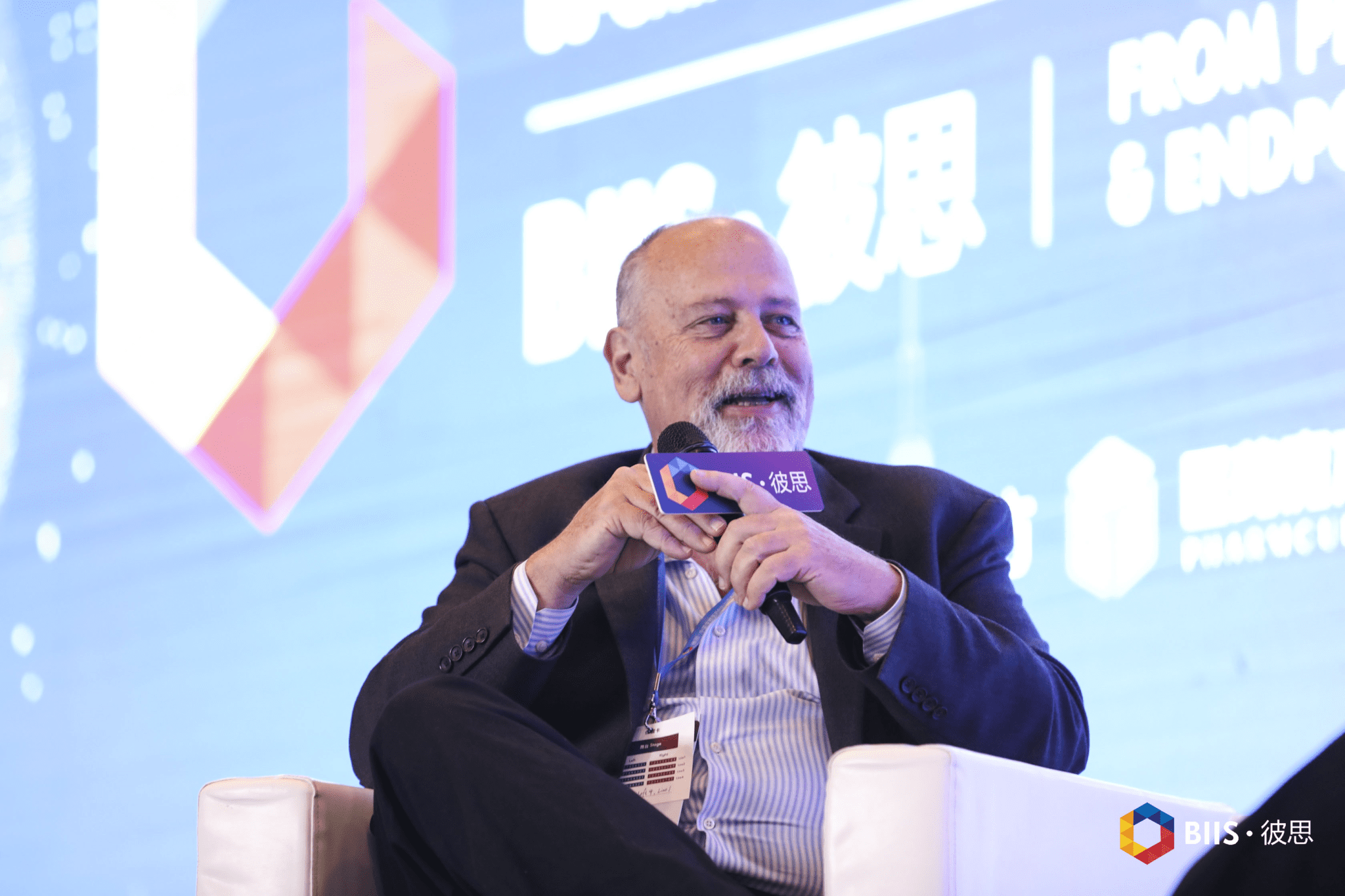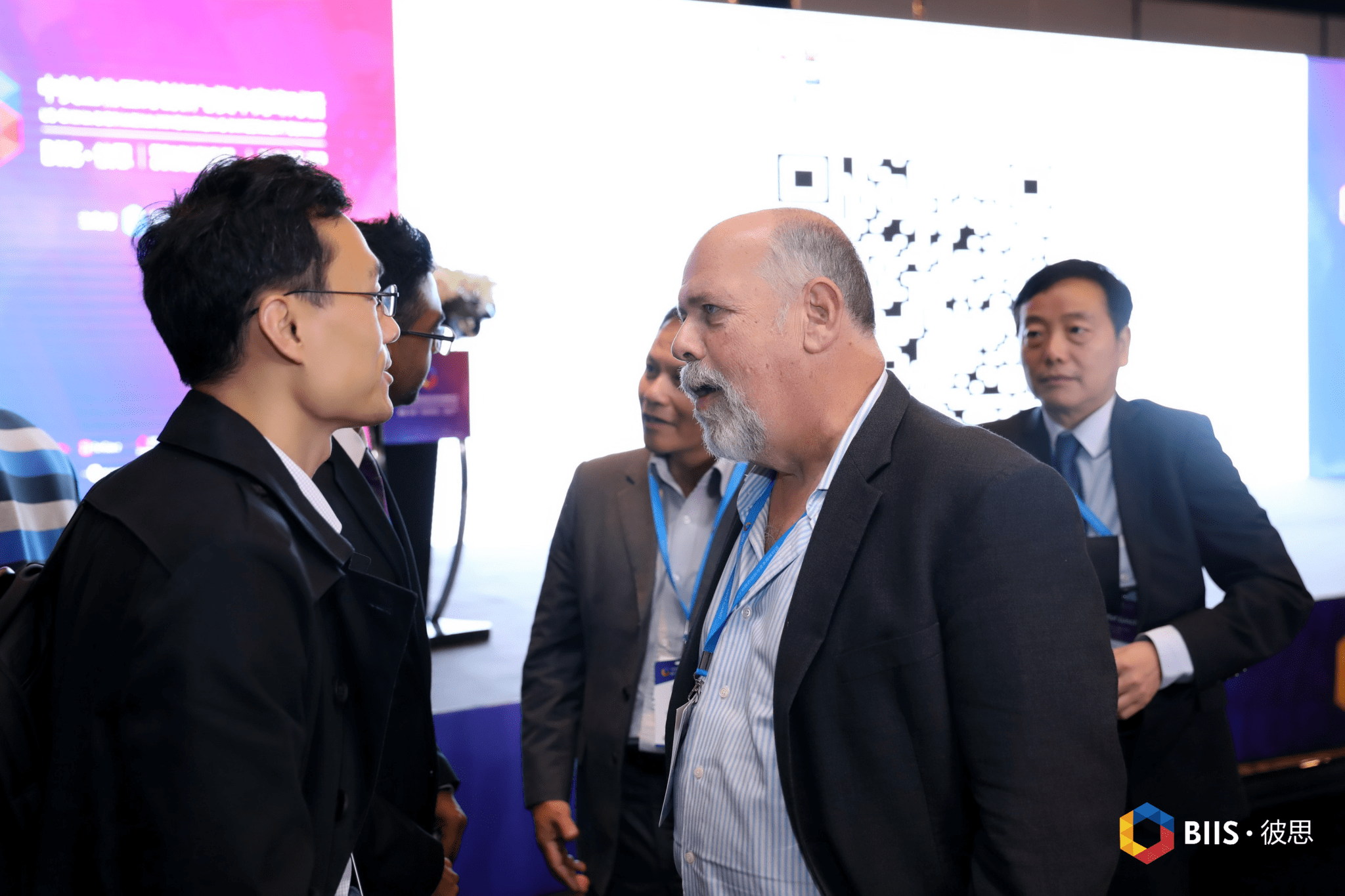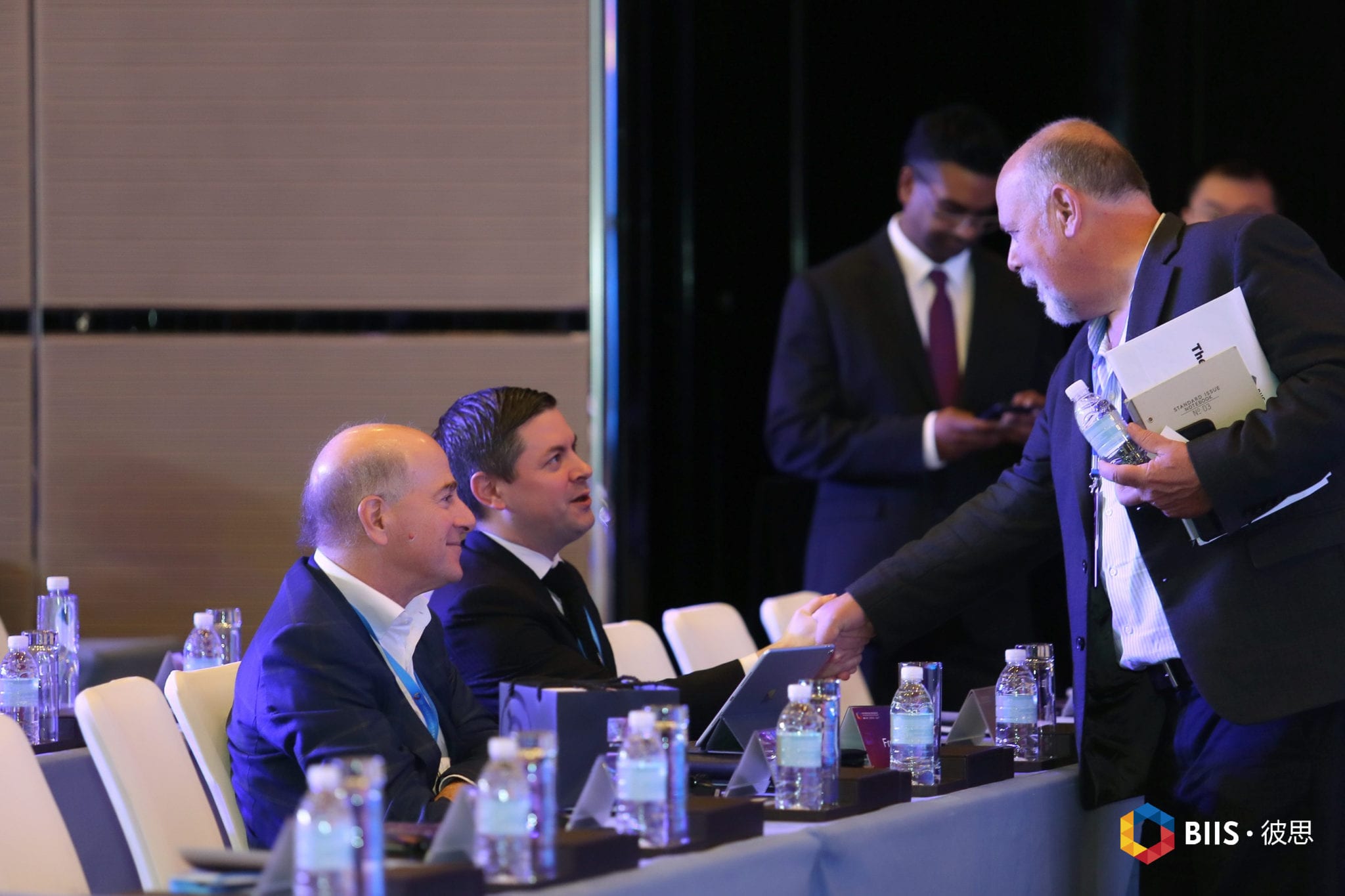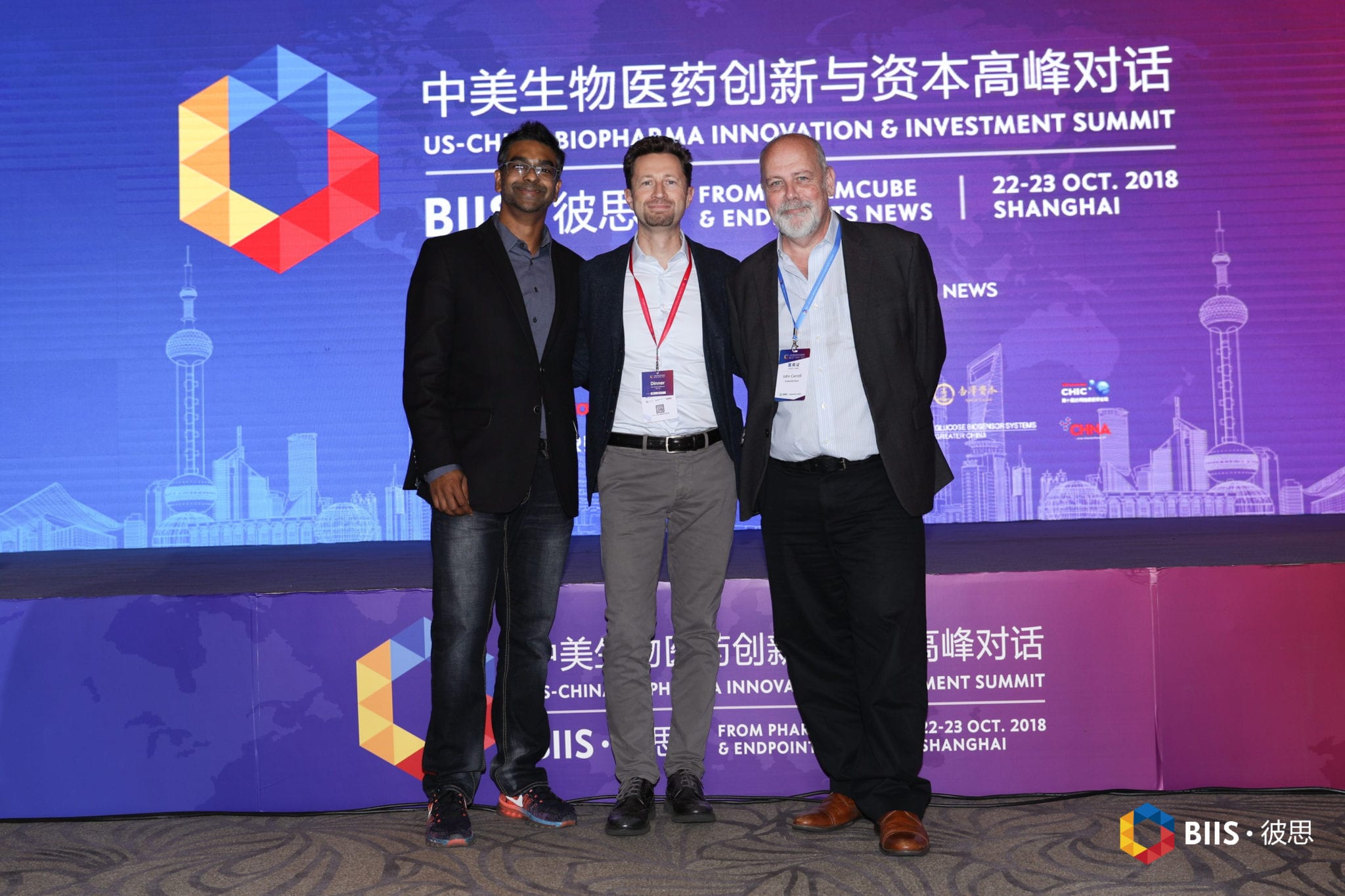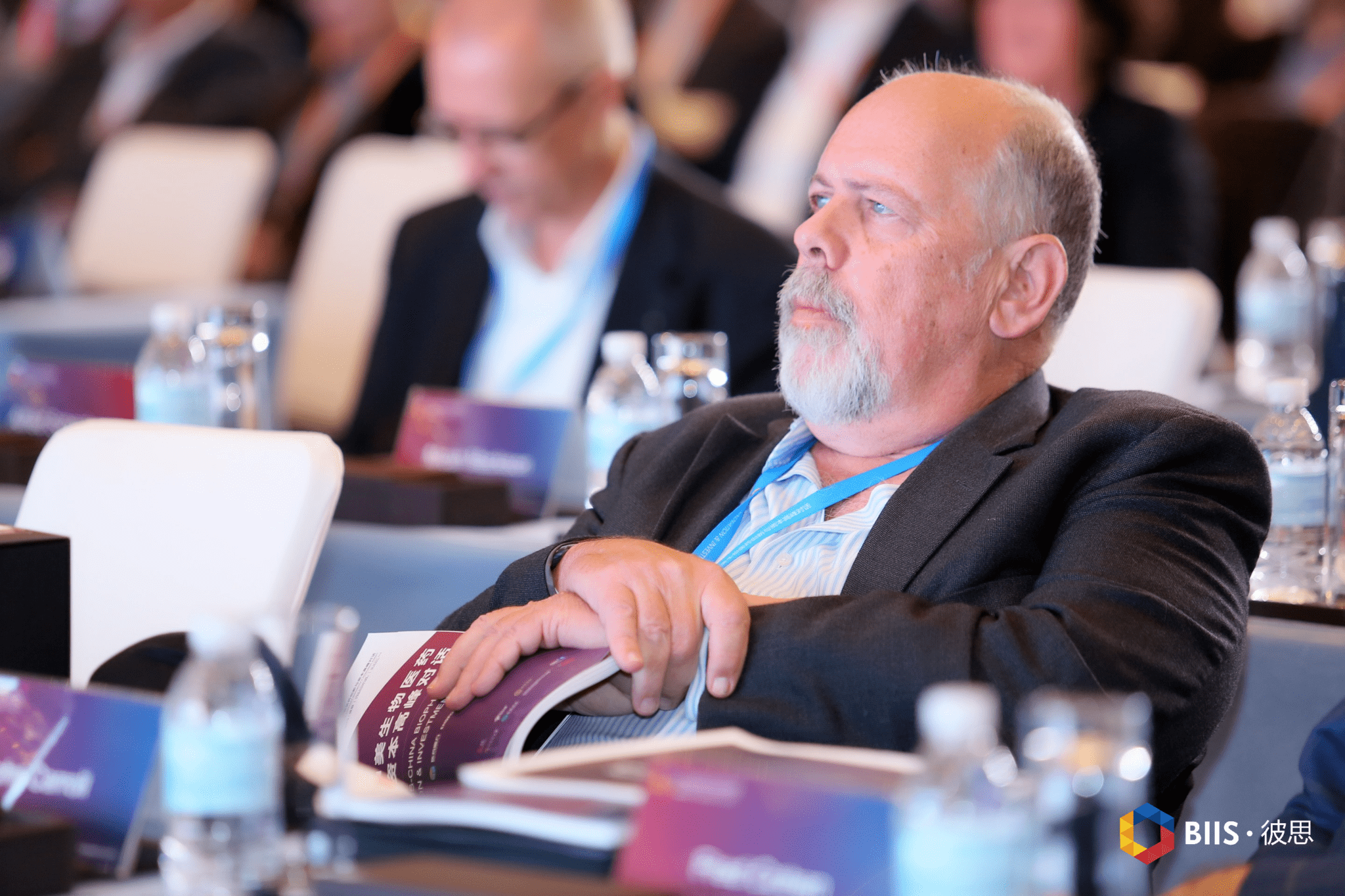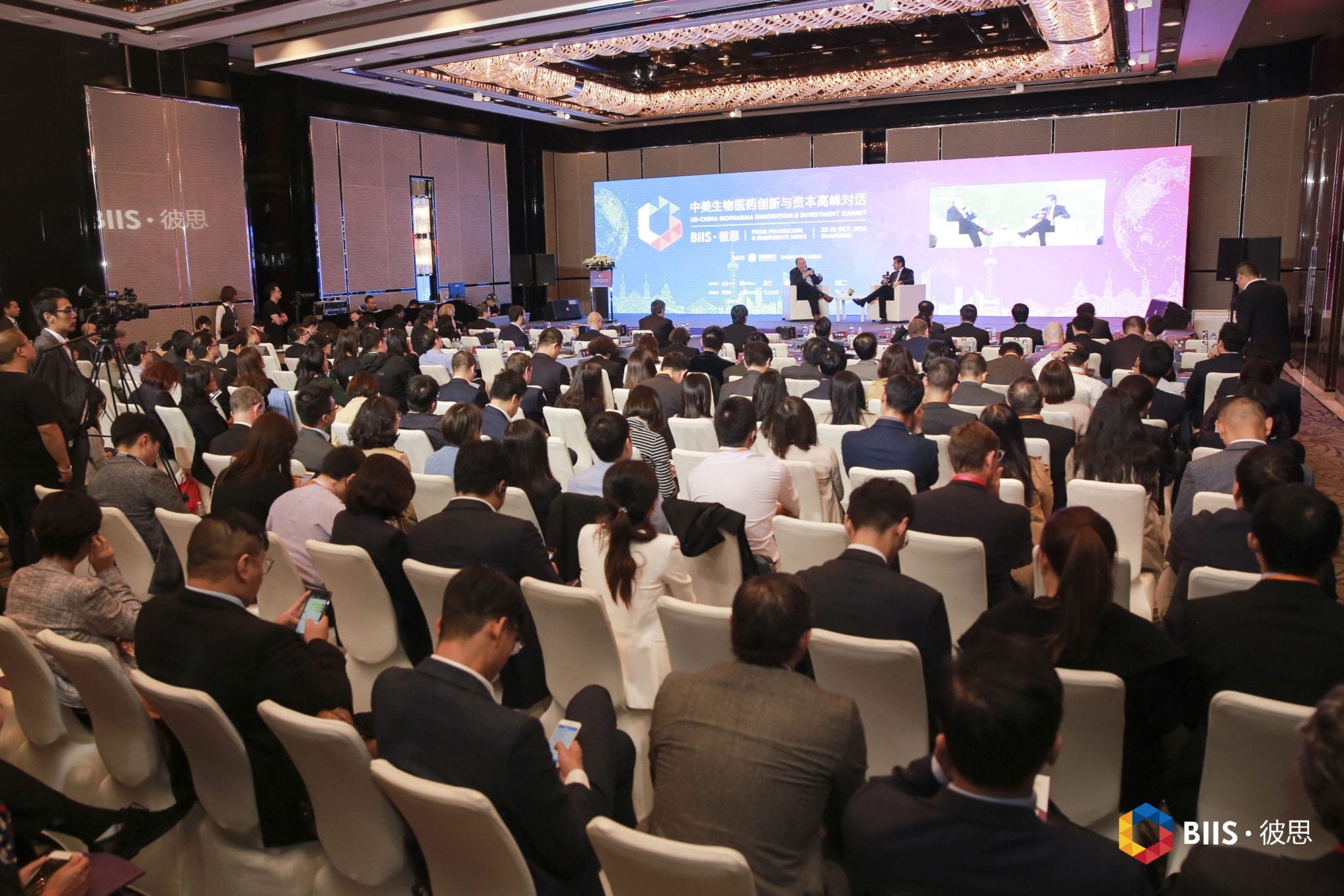 John Car­roll
End­points News
---
Our own John Car­roll was up next. He has over one mil­lion words on the record over his 15 years of biotech cov­er­age. Over the course of the week I met count­less Chi­nese bio­phar­ma ex­ec­u­tives who re­count­ed sto­ries to me when they first start­ed read­ing John Car­roll. As long­time read­ers know, both John and I were at a pre­vi­ous com­pa­ny, pub­lish­ing un­der a dif­fer­ent ban­ner, pri­or to found­ing End­points News in June 2016. It was in­spir­ing to hear how many ex­ec­u­tives John has helped learn the ins and outs of bio­phar­ma from his cov­er­age ear­ly in their ca­reers, and now them­selves have moved in­to the ranks of peo­ple John and his team of ed­i­tors at End­points cov­er. John has been say­ing "Chi­na is com­ing" for eight years now. Chi­na has ful­ly ar­rived. There's tremen­dous pro­fes­sion­al sat­is­fac­tion in be­ing on the ground, in full force, cov­er­ing it for our read­ers now.
---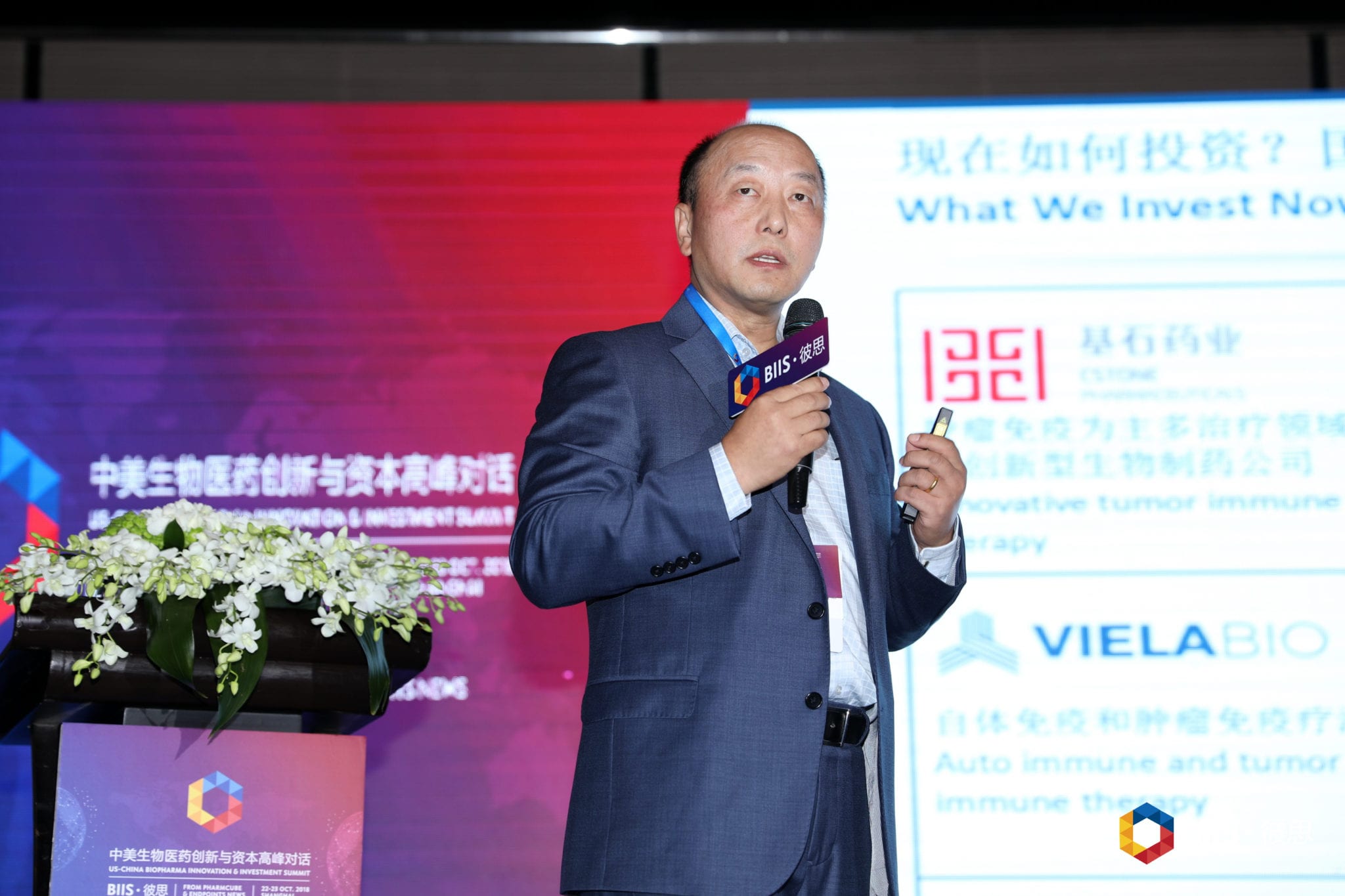 Leon Chen
6 Di­men­sions
---
Chair­ing day two is one of the most in­flu­en­tial Chi­nese ven­ture cap­i­tal­ists in the world: Leon Chen, the found­ing part­ner and CEO of 6 Di­men­sions Cap­i­tal, the prod­uct of a re­cent merg­er of Front­line BioVen­tures and WuXi Ven­tures.
Dr. Chen is a mem­ber of the Ex­pert Re­view Pan­el for the Chi­nese Cen­tral Gov­ern­ment's "1000 Tal­ents Pro­ject" and thus has keen in­sights in­to the re­cent phe­nom­e­non of Chi­nese tal­ent com­ing back af­ter train­ing and get­ting a foothold in Amer­i­ca. He's led a num­ber of in­vest­ments in the life sci­ences, in­clud­ing Curon, Hua Med­i­cine, In­novent, Ada­gene, and many more. If you read End­points News, Leon Chen is a reg­u­lar fix­ture when we re­port on the lat­est star­tups out of both Chi­na and the Unit­ed States.
---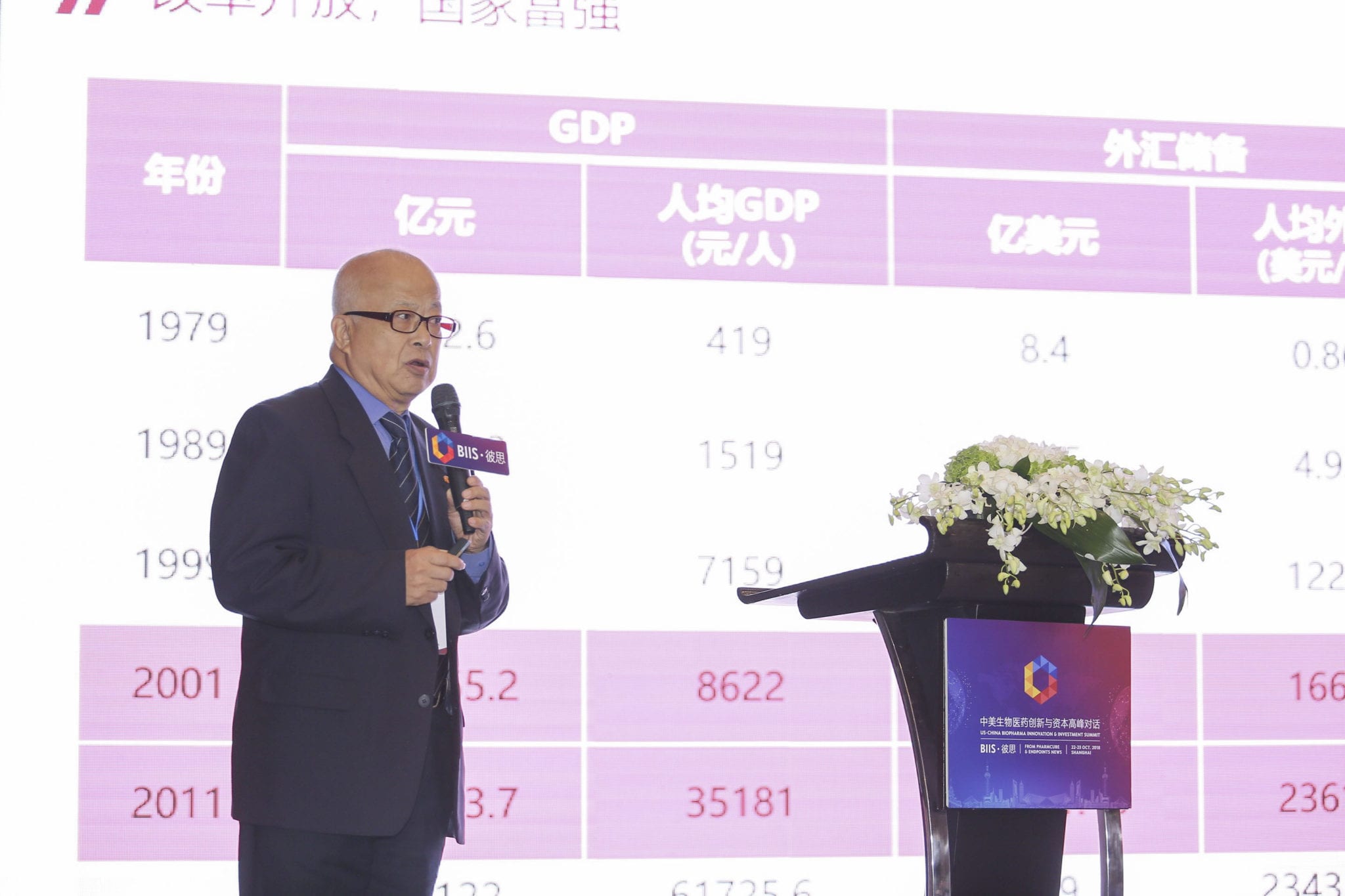 Mingde Yu 于明德
Chair­man, Chi­nese Phar­ma­ceu­ti­cal En­ter­pris­es As­so­ci­a­tion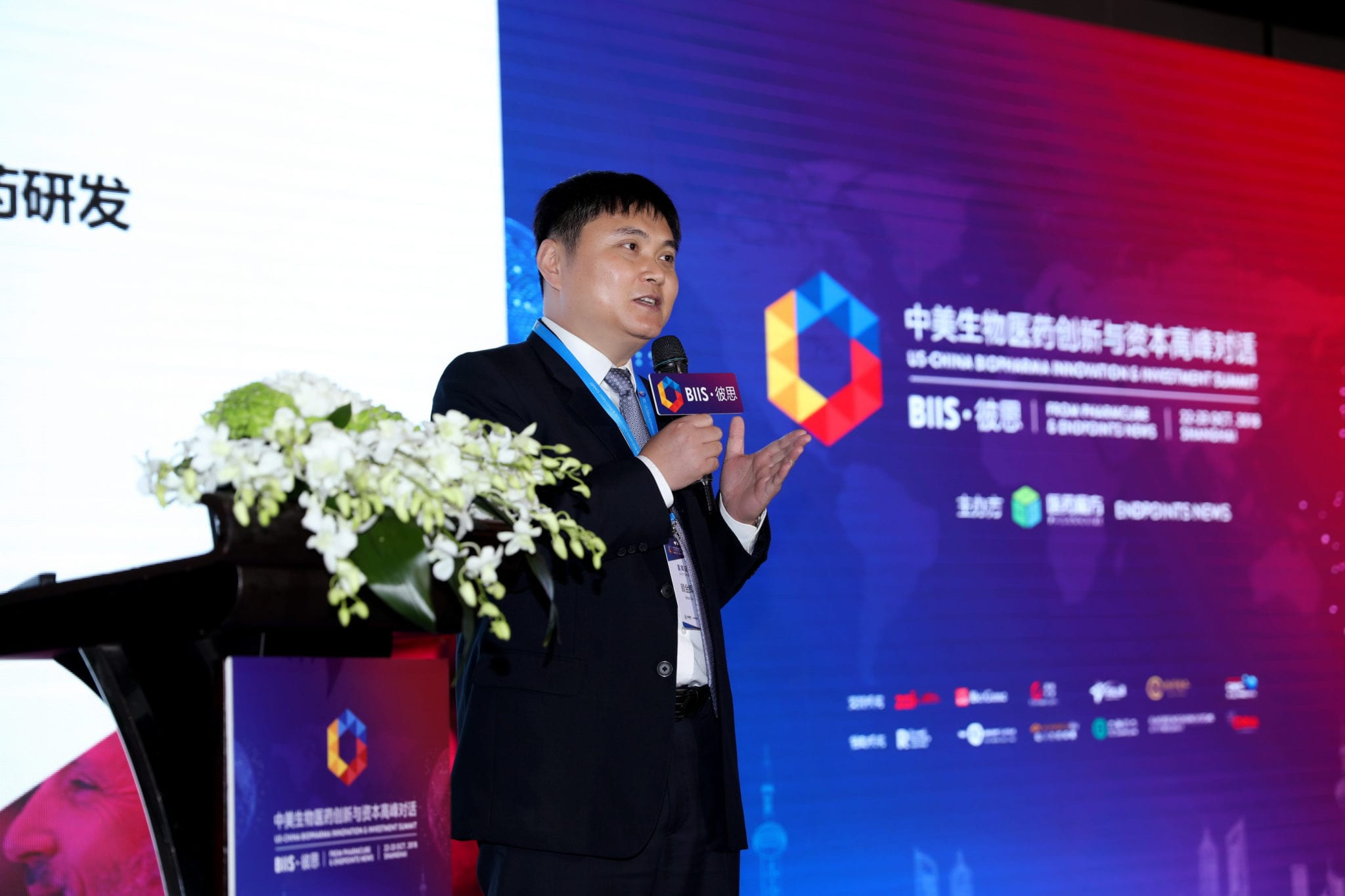 Jin­hui Gu 顾金辉
Di­rec­tor, Of­fice of Ma­jor Drug De­vel­op­ment
---
We were de­light­ed to host two ma­jor fig­ures from Chi­na's key cen­tral gov­ern­ment func­tions. No un­der­stand­ing of Chi­na is com­plete with­out the per­spec­tive of these se­nior lead­ers and how they view this cur­rent mo­ment in the de­vel­op­ment of Chi­na's bio­phar­ma in­dus­try. For Eng­lish-on­ly BI­IS at­ten­dees, re­al-time trans­la­tions were key, as one of our cen­tral goals was to make every part of the con­fer­ence ac­ces­si­ble to all re­gard­less of lan­guage.
Mingde Yu de­liv­ered a keynote on Mon­day morn­ing which cen­tered around the re­mark­able progress be­ing made in Chi­na. He's cur­rent­ly the chair­man of the Chi­nese Phar­ma­ceu­ti­cal En­ter­pris­es As­so­ci­a­tion, pre­vi­ous­ly hav­ing been in mul­ti­ple lead­er­ship roles in key cen­tral gov­ern­ment func­tions.
And on Tues­day we heard from Dr. Jin­hui Gu, di­rec­tor of the Na­tion­al Health Com­mis­sion's Na­tion­al Sci­ence and Tech­nol­o­gy Ma­jor Pro­jects for New Drug De­vel­op­ment. He ad­min­is­ters a gov­ern­ment grant pro­gram of 33 bil­lion RMB which sup­ports al­most every new drug de­vel­op­ment pro­gram that has re­ceived mar­ket ap­proval in re­cent years. With more than 15 years work­ing ex­pe­ri­ence in Chi­na's high­est reg­u­la­to­ry agen­cies, he made it clear that there is a clear man­date for Chi­nese-led in­no­v­a­tive drug de­vel­op­ment right from the top. And while much progress has been made, we're still in the ear­ly days of Chi­na's con­tri­bu­tion here.
---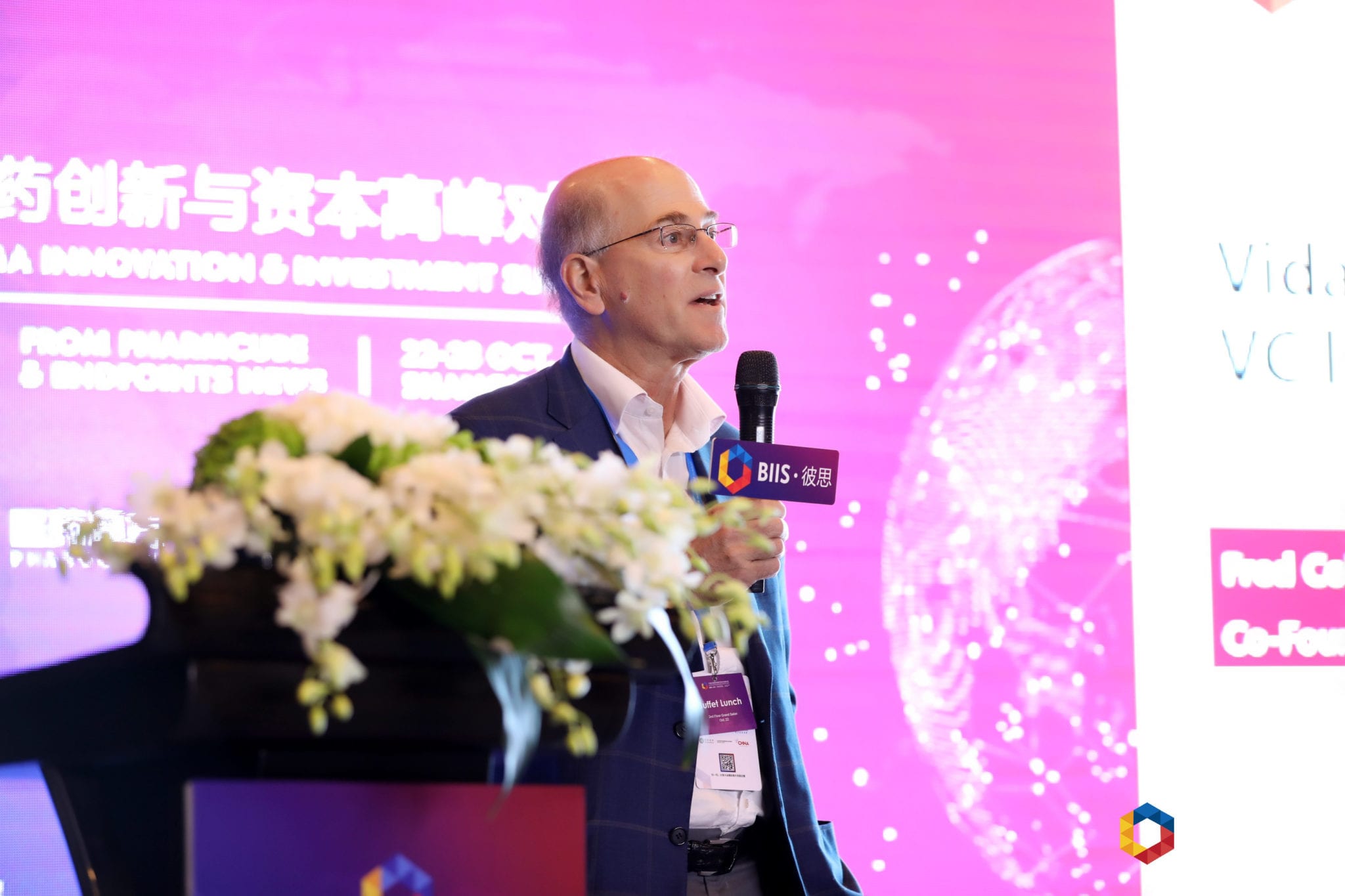 Fred Co­hen
Vi­da Ven­tures
---
Fred Co­hen, the co-founder and se­nior man­ag­ing di­rec­tor at Vi­da Ven­tures, de­liv­ered an in­spir­ing keynote ad­dress on Mon­day morn­ing which cen­tered around en­tre­pre­neur­ship and the lessons Chi­nese bio­phar­ma in­vestors might learn from the US bio­phar­ma ven­ture ex­pe­ri­ence.
As many in our au­di­ence know, on top of his in­vest­ing ca­reer Dr. Co­hen was at UCSF from 1980-2014 hold­ing mul­ti­ple re­spon­si­bil­i­ties rang­ing from re­search sci­en­tist to chief of en­docrinol­o­gy and me­tab­o­lism. He's pub­lished over 200 peer re­view ar­ti­cles, and was elect­ed to the In­sti­tute of Med­i­cine and Na­tion­al Acad­e­my of Sci­ences in 2004, and the Amer­i­can Acad­e­my of Arts and Sci­ences in 2008. He's keen­ly in­ter­est in Chi­na and we had a great chat about the CRO busi­ness in Asia-Pa­cif­ic and just how much it dif­fers from what we see state­side. (Hint: They're crit­i­cal­ly im­por­tant to the bio­phar­ma in­fra­struc­ture in Chi­na, much more so than what we see state­side.)
---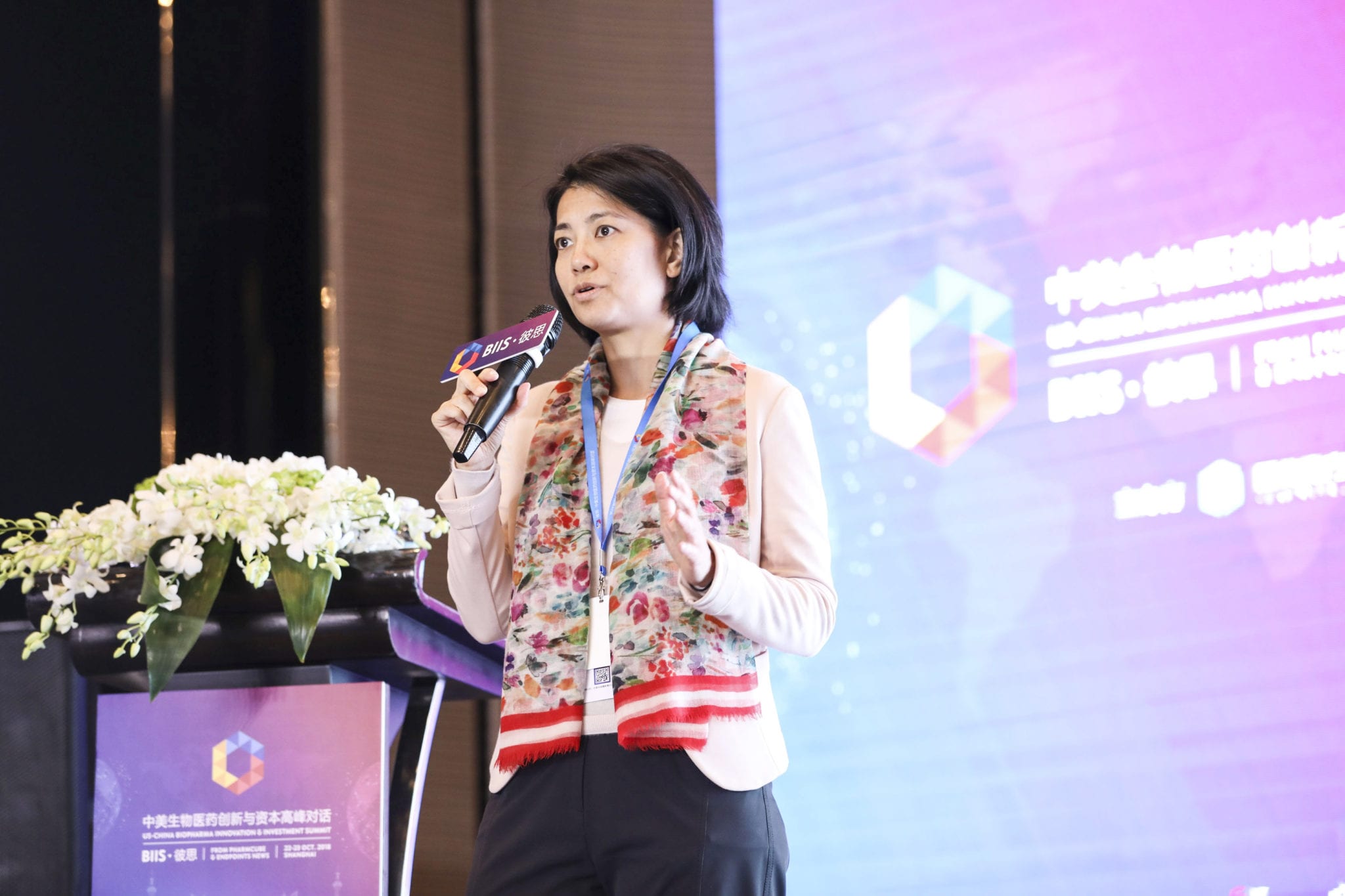 Nisa Le­ung
Qim­ing Ven­tures
---
Nisa Le­ung is the man­ag­ing part­ner of one of Chi­na's top VC firms which man­ages over US$4 bil­lion in as­sets and has in­vest­ed in over 270 com­pa­nies. Ear­li­er this year we at End­points News named her as one of the top 12 Chi­na VCs that you need to know. She point­ed­ly brought up the trade war be­tween the US and Chi­na and said al­though it will have a neg­a­tive im­pact, we need to pre­pare for a sec­ond Trump term and weath­er the storm be­cause the US-Chi­na re­la­tion­ship pre­dates and will out­last Trump.
---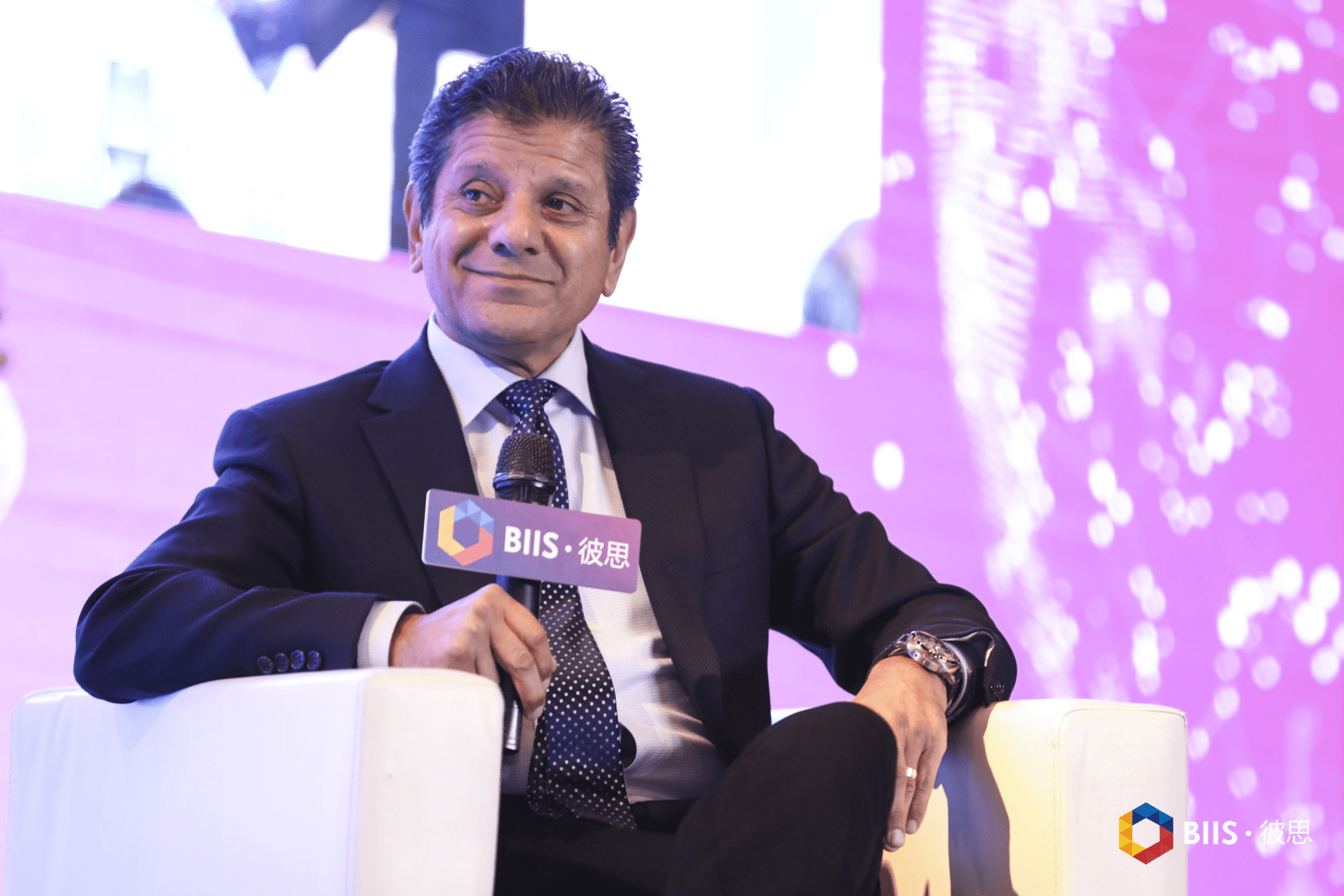 Fa­heem Has­nain
Gos­samer Bio
---
Fa­heem Has­nain, the ex-CEO at Re­cep­tos and now co-founder of Gos­samer Bio, had a juicy fire­side chat with John Car­roll. He told the au­di­ence how glum the mood was in the room with his up­per man­age­ment team af­ter they had just closed the $7 bil­lion Cel­gene sale. Glum, you read that right. Fa­heem re­count­ed for the BI­IS au­di­ence in raw de­tail what John Car­roll had al­ready re­port­ed on for the on­line End­points au­di­ence back in Jan­u­ary this year, and he took it a step fur­ther in Shang­hai ex­plain­ing just why Cel­gene isn't pleased with him these days. He's mak­ing it as easy as pos­si­ble for tal­ent to flock back to what he and his team are do­ing at Gos­samer.
---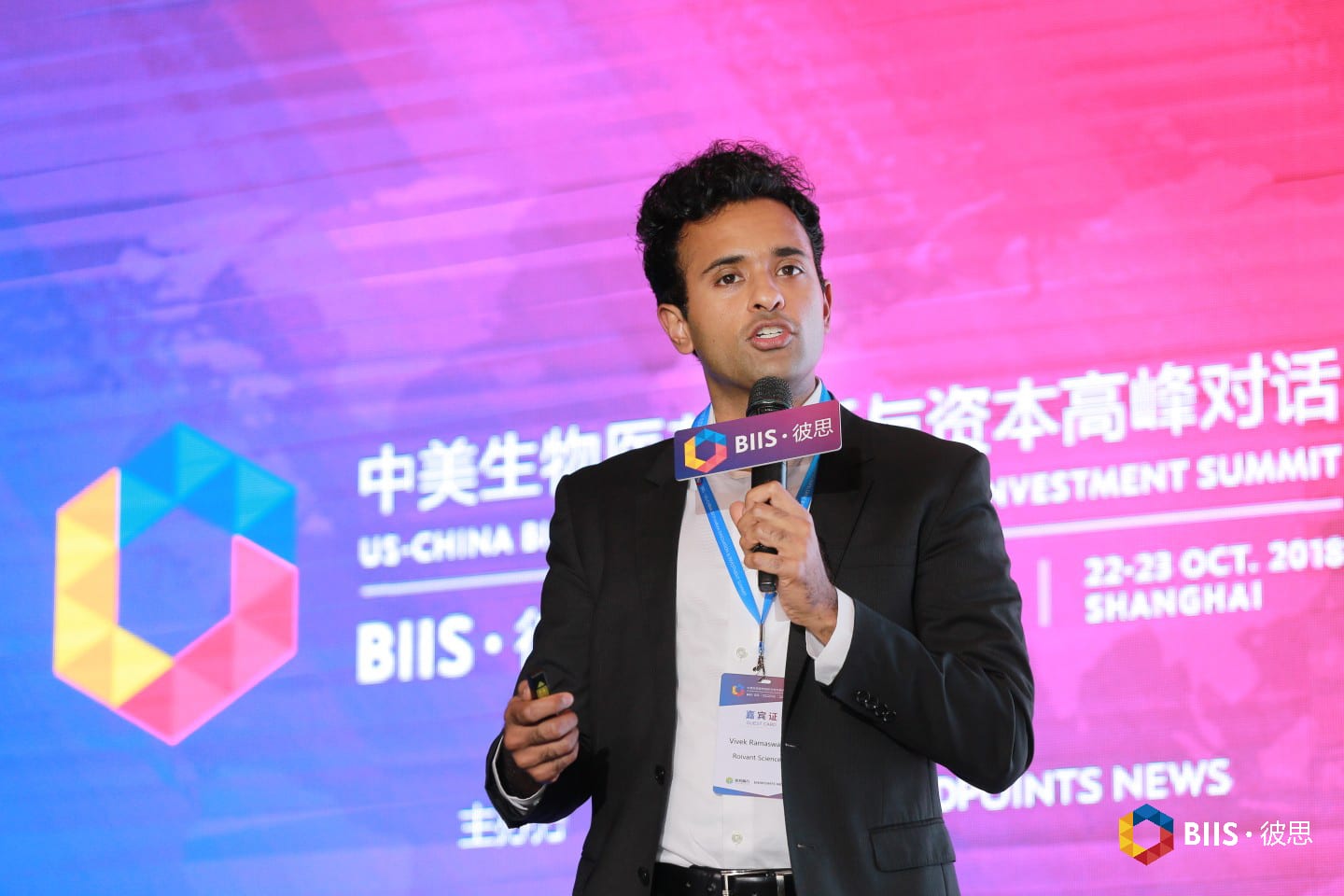 Vivek Ra­maswamy
Roivant
---
Vivek Ra­maswamy gave one of the most provoca­tive speech­es of the sum­mit, and then im­me­di­ate­ly sat down with John Car­roll for a fire­side chat to de­fend his pre­dic­tions. His bold call that bio­phar­ma will have fig­ured out all of its "col­lec­tive ac­tion prob­lems" by 2035 in­stant­ly sent lo­cal WeChat groups abuzz with chat­ter.
Lo­cal Chi­nese in­vestors and en­tre­pre­neurs that I spoke with were keen­ly aware of the $4 bil­lion Vivek has raised for his Vants and the 34 pro­grams they've got in the clin­ic. Lat­er on in the day I saw him around the Four Sea­sons, hav­ing lunch with sev­er­al del­e­gates and be­ing in­ter­ro­gat­ed about his plans for Sino­vant and Data­vant.
---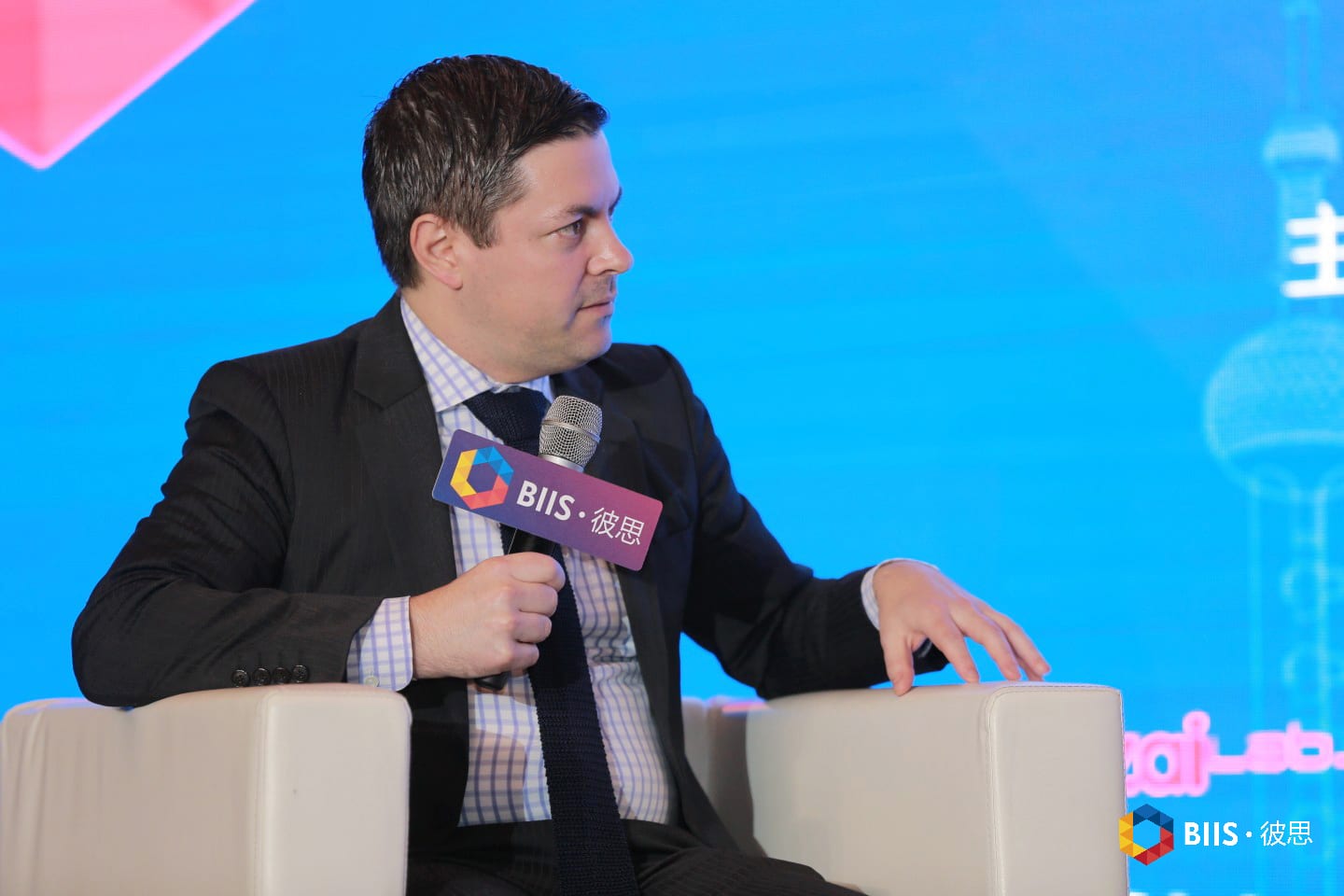 Brad Lon­car
Lon­car In­vest­ments
---
Brad Lon­car is well known to End­points read­ers as a con­trib­u­tor to this pub­li­ca­tion, and as a biotech an­a­lyst and in­de­pen­dent in­vestor who has cre­at­ed mul­ti­ple life sci­ences ETF prod­ucts for in­vestors — his two ini­tial prod­ucts are $CN­CR and $CHNA.
---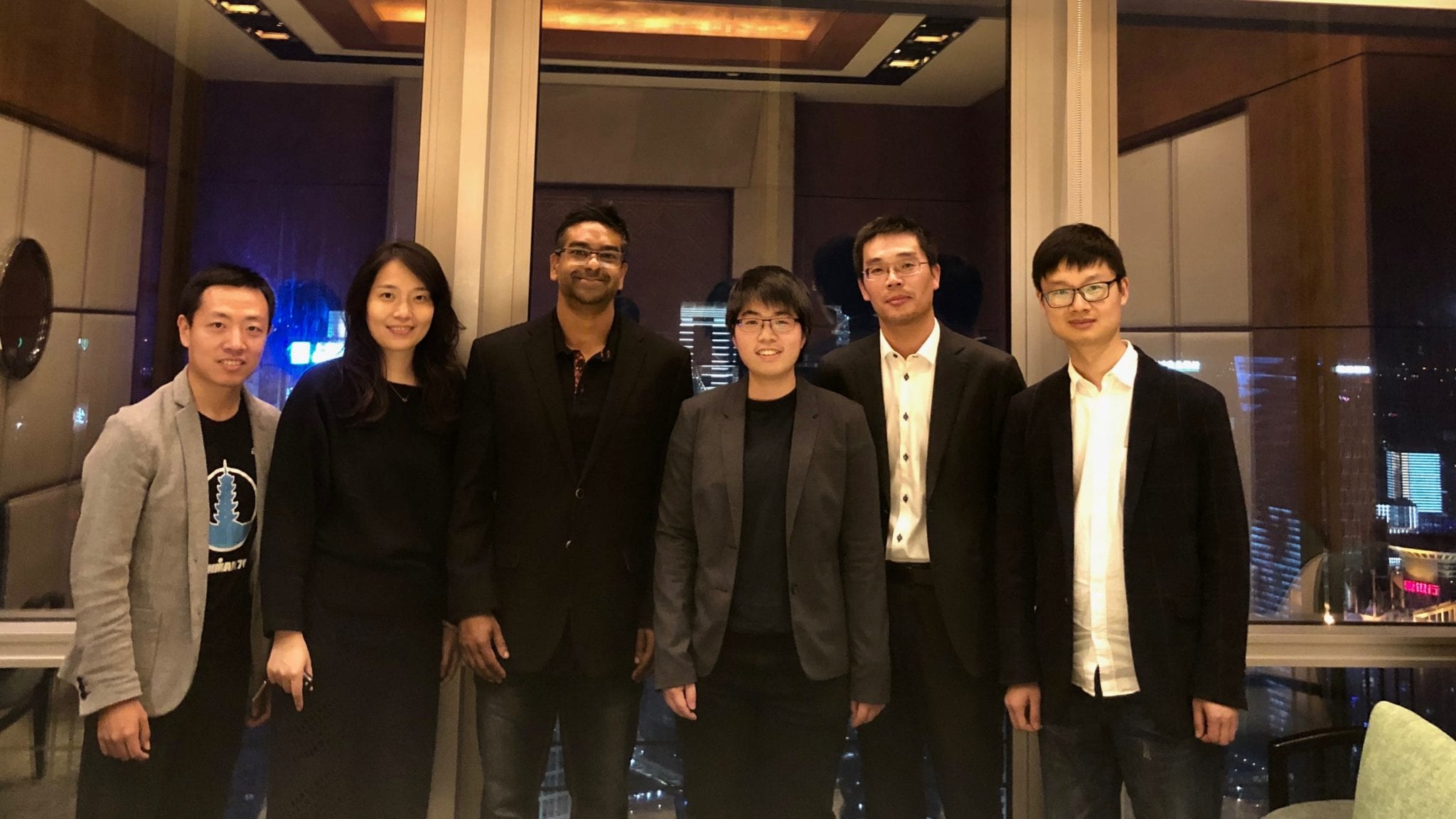 This trip was my first time to Chi­na. I could not have asked for a bet­ter part­ner than the im­pres­sive team at Pharm­cube. Pro­duc­ing an in­ter­na­tion­al event in 90 days from a stand­ing start, which is what the team above did, can on­ly be done by a group of peo­ple who gen­uine­ly en­joy work­ing to­geth­er. The cru­cible can get hot. Above, pic­tured from left to right, is Richard Wang, Jean Cheng, my­self, Am­ber Tong, Jian­hua Jiang, and Chaowei Guo. Be­low is the en­tire Pharm­cube-End­points Chi­na team.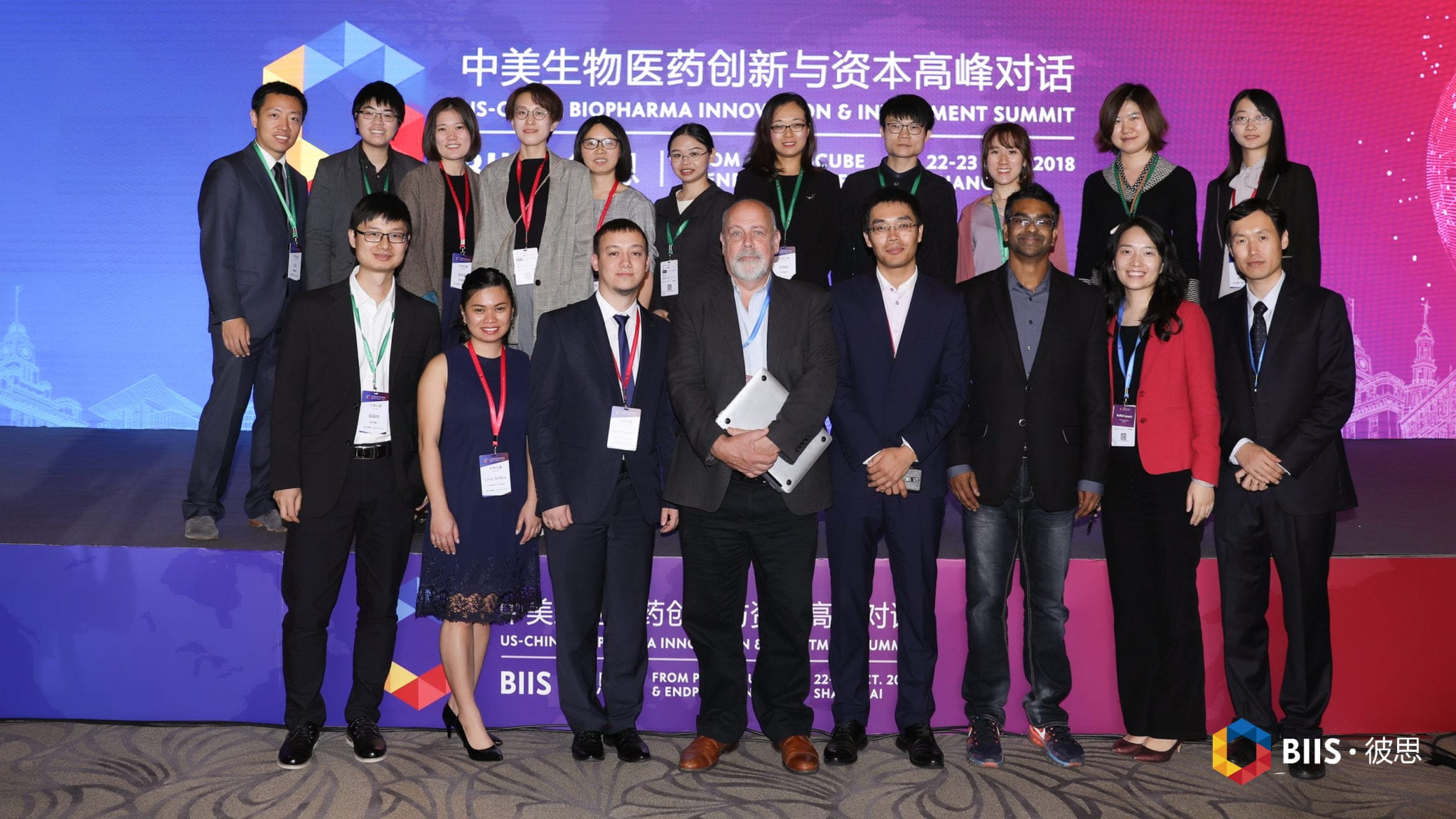 If you haven't been to Chi­na yet, but fol­low Chi­na with in­ter­est, the su­perla­tives that come with Shang­hai all ap­ply. It's spec­tac­u­lar. Un­like any city I've ever been to. The area that our con­fer­ence was in, Pudong, was grass fields 10 years ago. Now tow­ers of spec­tac­u­lar ar­chi­tec­ture shoot to the sky, con­nect­ed with thought­ful in­fra­struc­ture at pre­cise­ly the right widths and den­si­ty.
I'm from Kansas, came of age in DC and the I-95 cor­ri­dor, been all over the West Coast, trav­eled ex­ten­sive­ly across these Unit­ed States. And we have no frame of ref­er­ence for this kind of de­vel­op­ment.
There are some pre­dic­tions which this sum­mit has gal­va­nized for me — name­ly, that Chi­na will be the num­ber one na­tion for clin­i­cal re­search in due time — and oth­er pre­dic­tions that I'm am­biva­lent on. Ei­ther way, there will be more di­a­logue and End­points News and our part­ner Pharm­cube will con­tin­ue to fa­cil­i­tate the very best high-lev­el meet­ing that US-Chi­na bio­phar­ma pro­fes­sion­als can turn to. And you can ex­pect that on an an­nu­al ba­sis.
Here's a sun­rise view from my ho­tel room at the Four Sea­sons.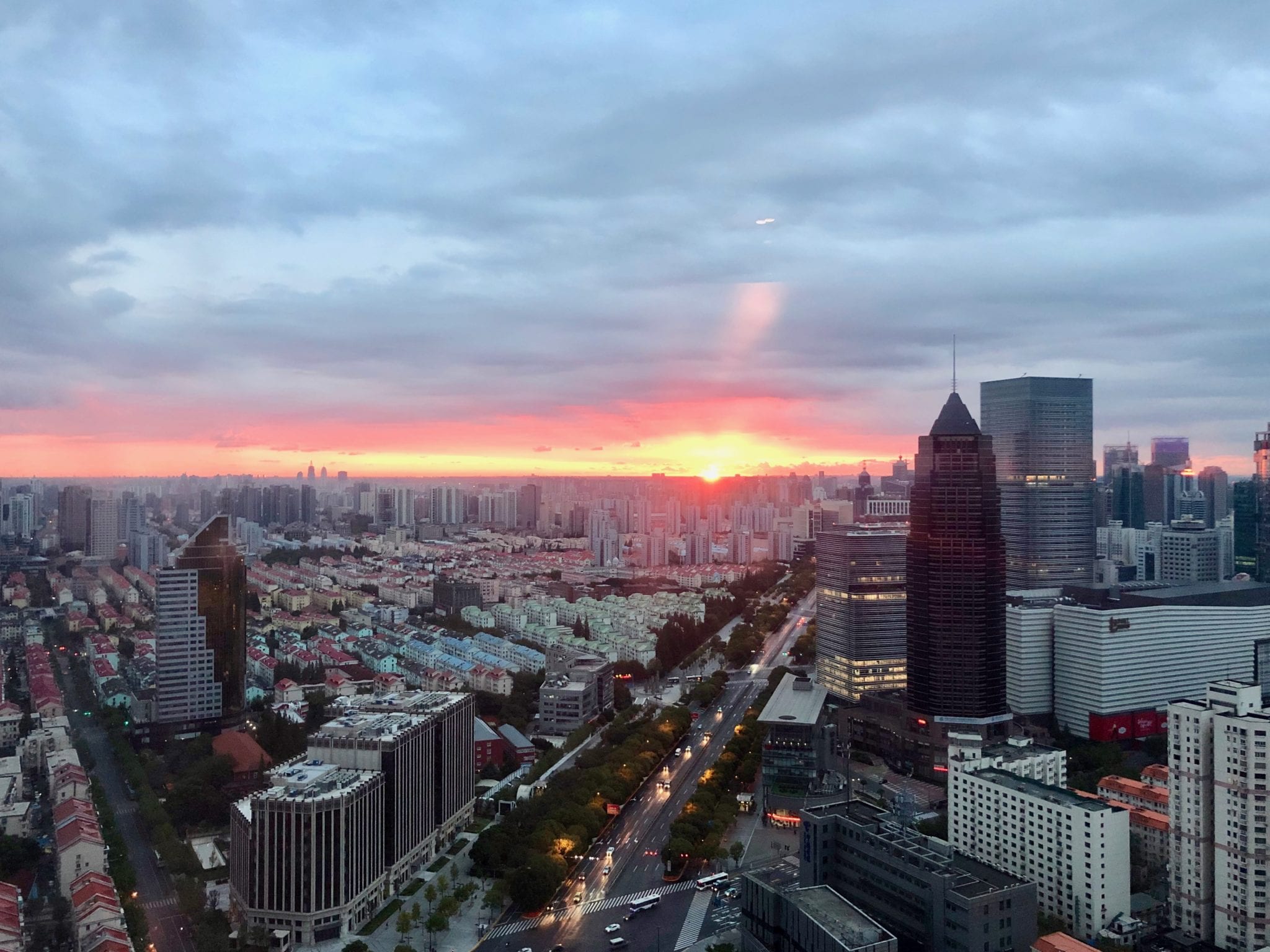 Lat­er here I'm work­ing from the 35th floor on Sat­ur­day be­fore the con­fer­ence. The views are ar­rest­ing.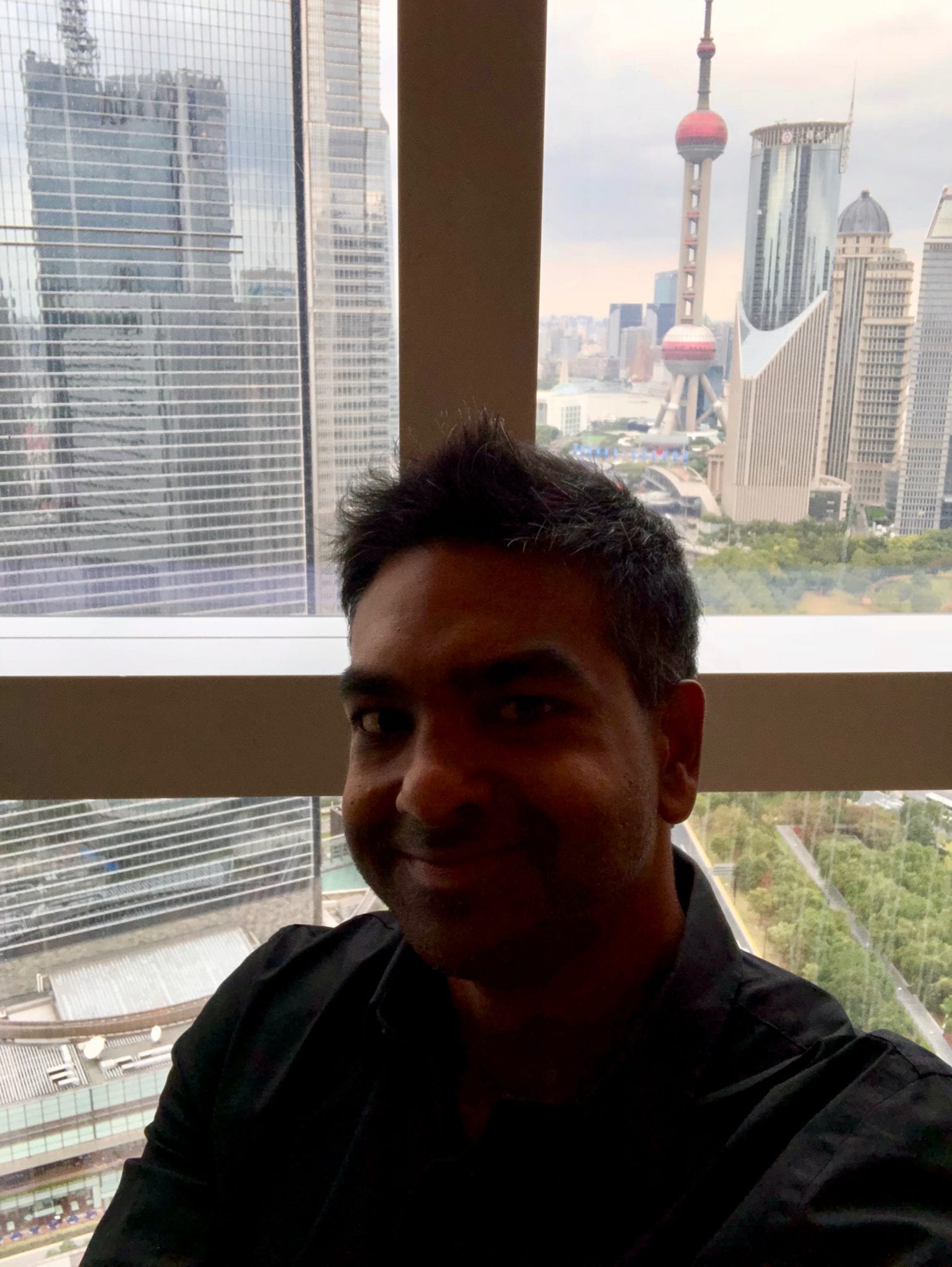 There's a qual­i­ty to it that I couldn't quite put my fin­ger on.
Be­ing from Kansas, I'm used to "free­dom-lov­ing coun­try" where in­di­vid­u­al­ism and a right to pri­va­cy is sim­ply the de­fault. So to get bio­met­ri­cal­ly scanned up­on ar­rival at the air­port, you take no­tice. Every­thing is reg­is­tered. Every­thing. My fel­low Kansan Brad Lon­car tweet­ed about los­ing his pass­port and iPad on a bench Tues­day night af­ter our #BI­IS18 con­fer­ence con­clud­ed.
The sec­ond amaz­ing thing is when I woke up to­day ex­pect­ing to start the crazy process of solv­ing this, front desk tells me the po­lice stopped by last night. A kind per­son saw the iPad and pass­port and hand­ed it in. The po­lice knew where I was stay­ing b/c every­thing is reg­is­tered.

— Brad Lon­car (@brad­lon­car) Oc­to­ber 24, 2018
If he'd done that in NYC, prob­a­bly Kansas too, his iden­ti­ty would have been stolen and his new Ap­ple prod­uct as good as gone. In­stead the po­lice showed up the next morn­ing at his ho­tel room be­cause some­one had turned it in, and the au­thor­i­ties knew where to find Brad Lon­car.
That kind of sys­tem is new to a Kansan.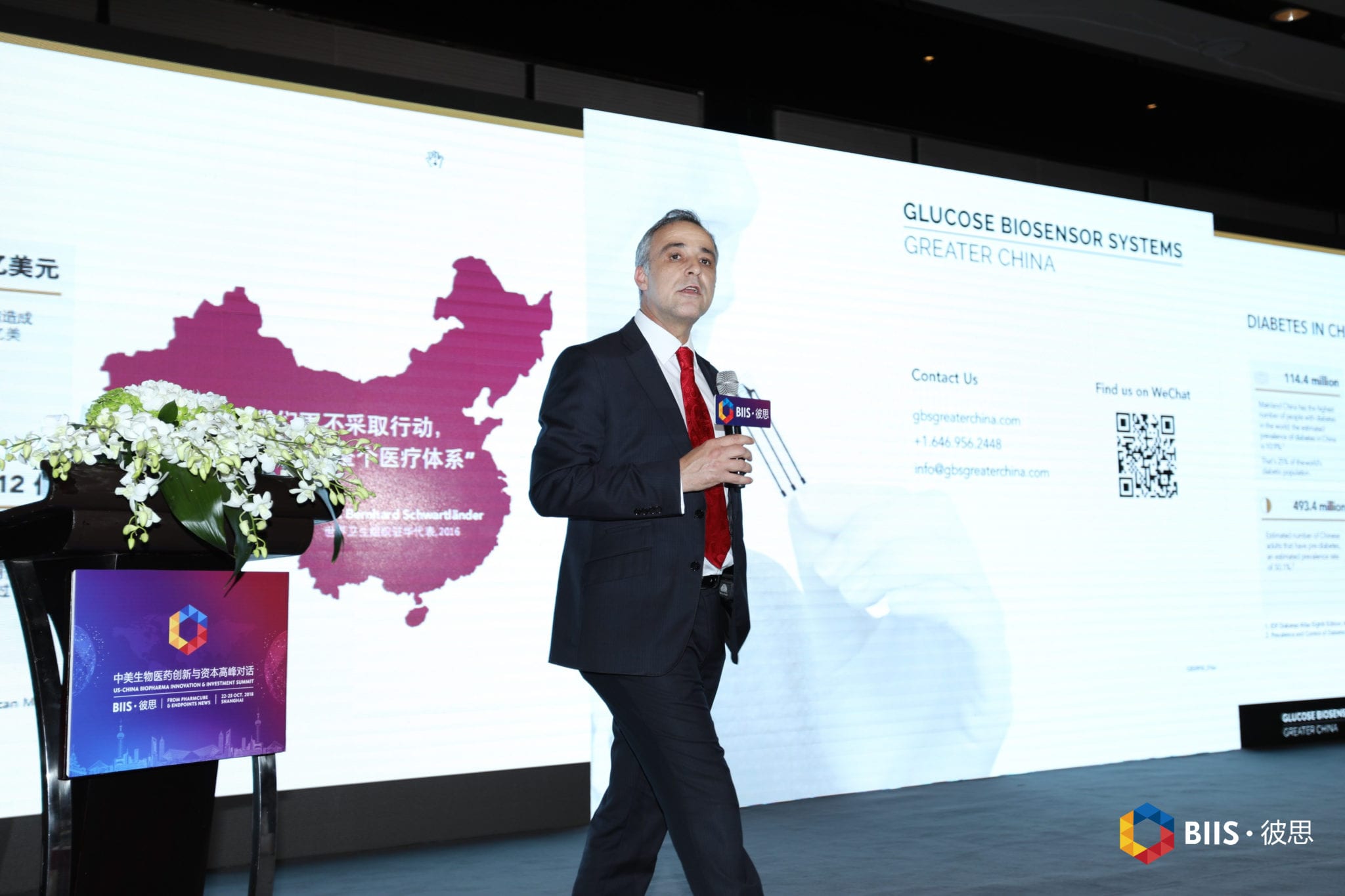 Glu­cose Biosen­sor Sys­tems CEO Har­ry Sime­oni­dis an­nounces news at the con­fer­ence
---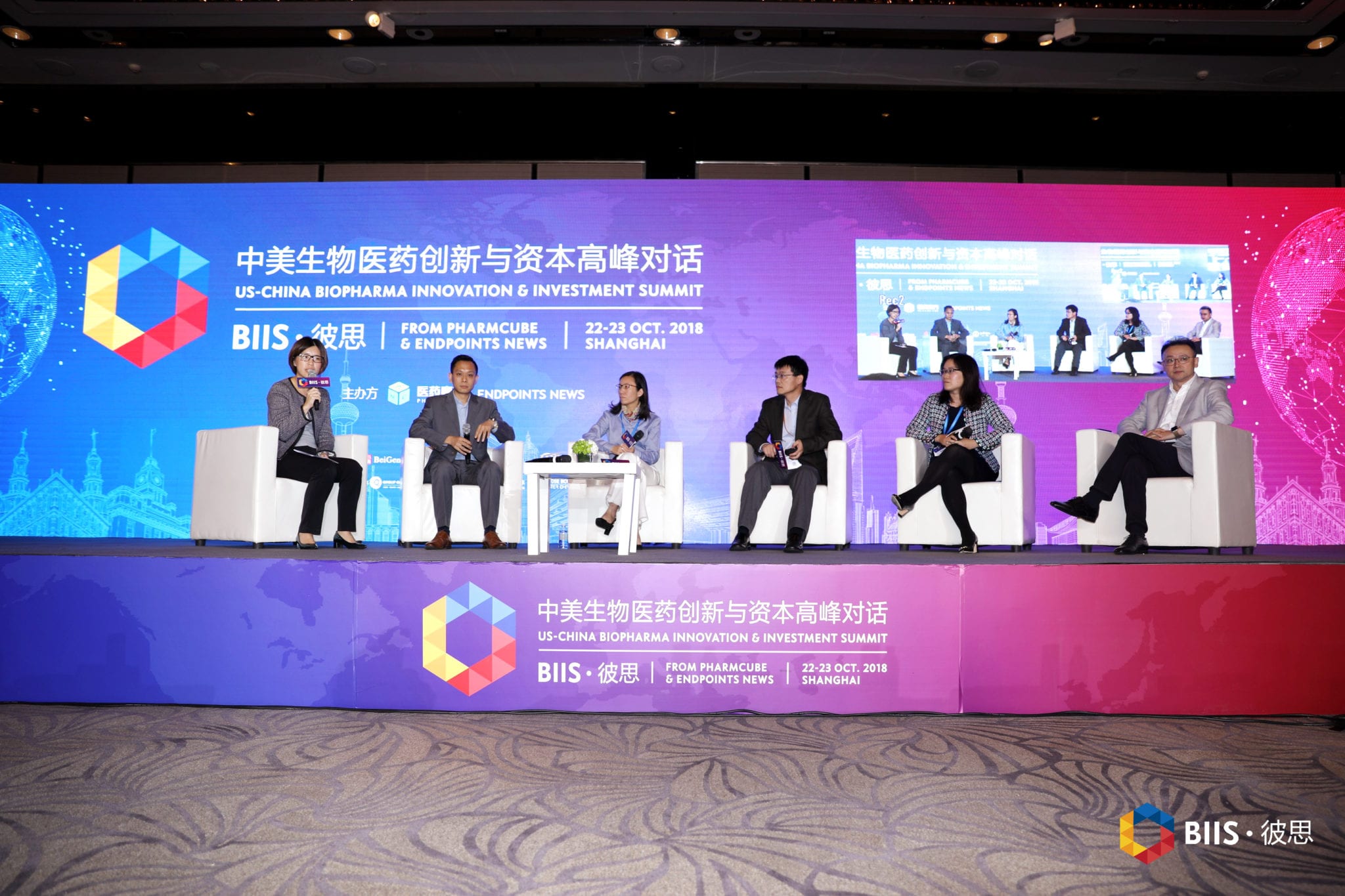 Rus­sell Reynolds Grace Lu in­tro­duces her pan­el on tal­ent re­cruit­ment
---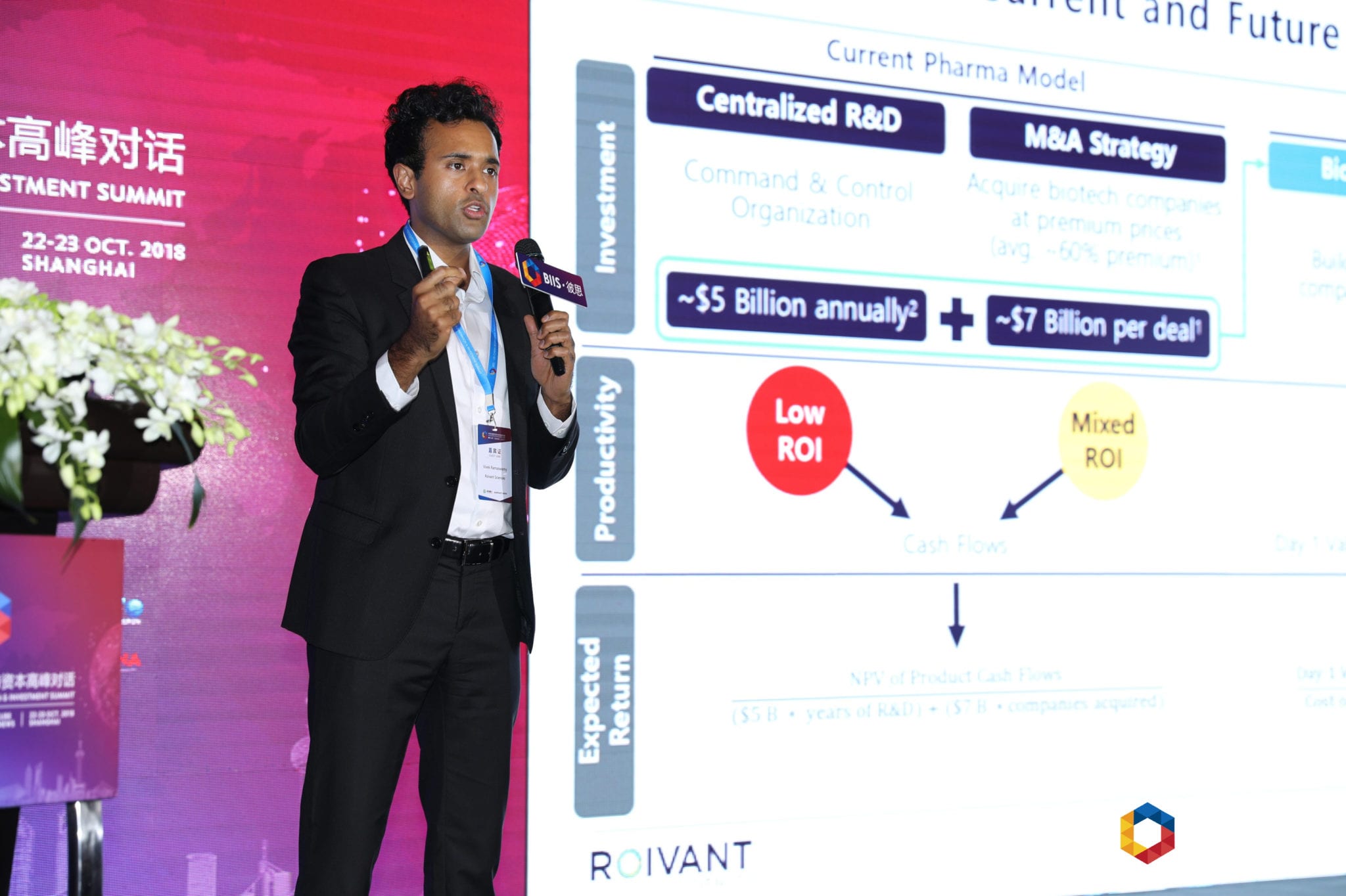 Vivek Ra­maswamy gives an ex­plain­er on his Vants
---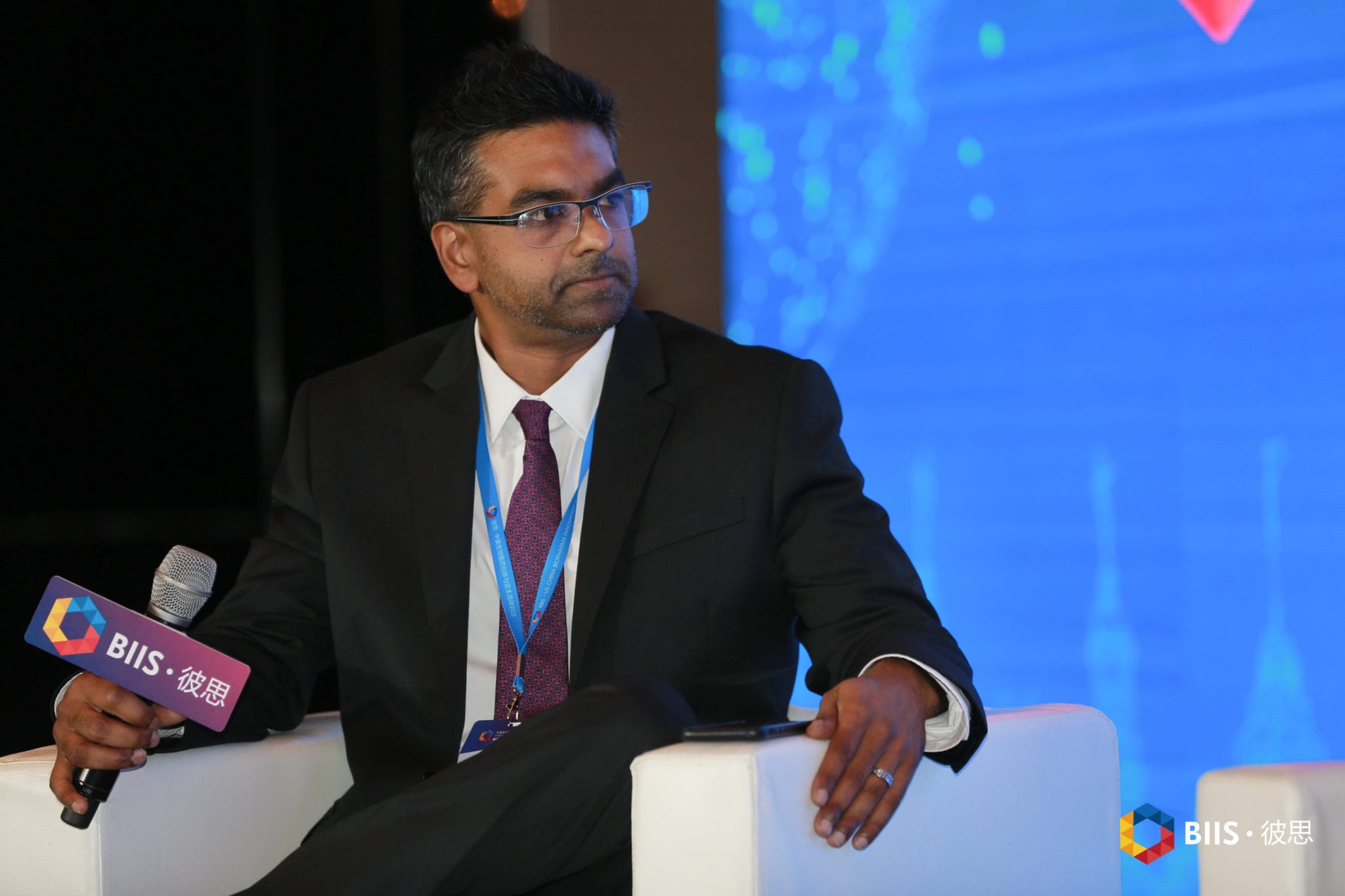 End­points founder/CEO Ar­salan Arif mod­er­ates a pan­el on what US ex­ecs want from Chi­nese deals
---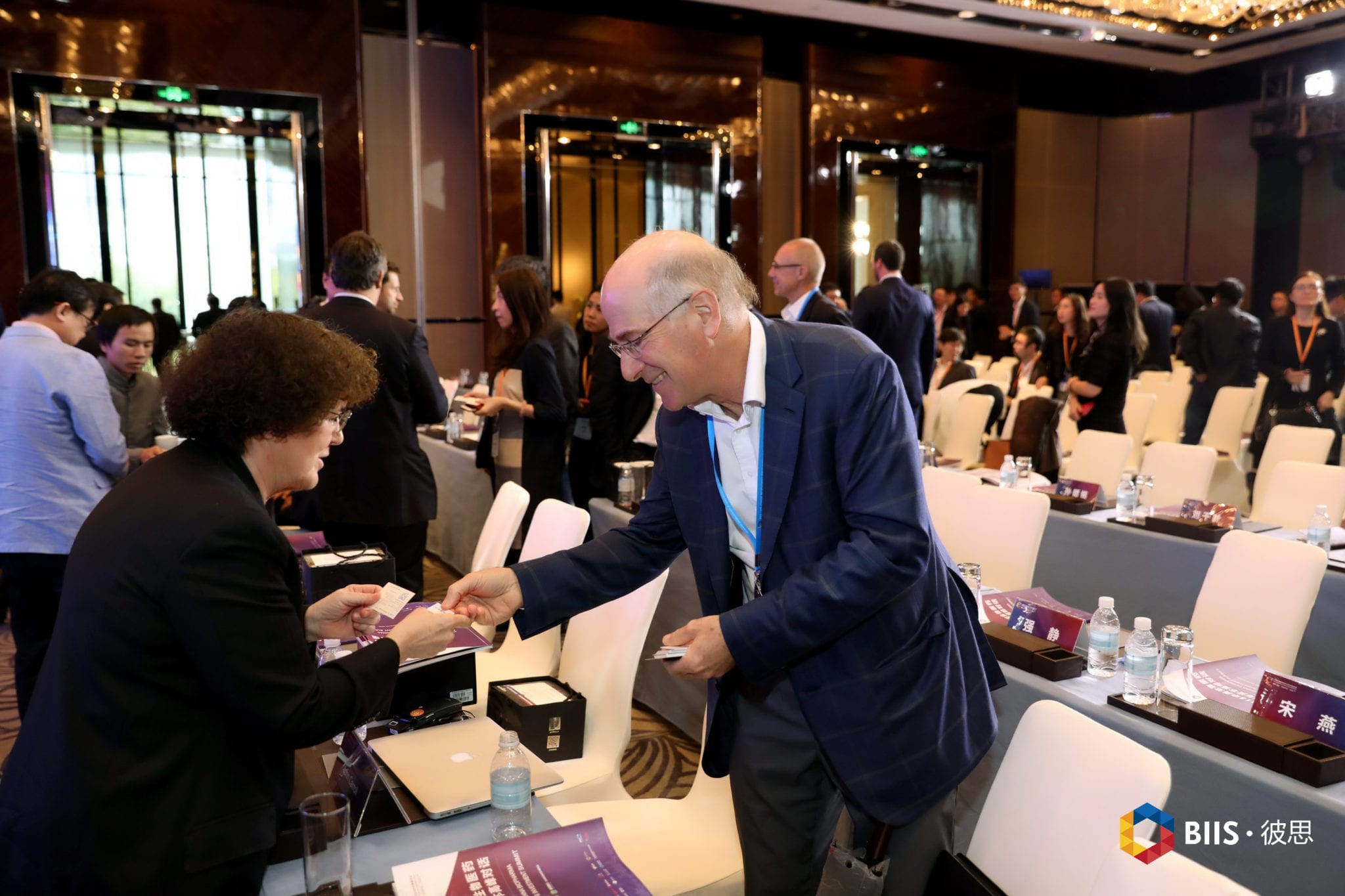 Janet Mc­Ni­cholas with Jones Day speaks with Vi­da Ven­tures' Fred Co­hen
---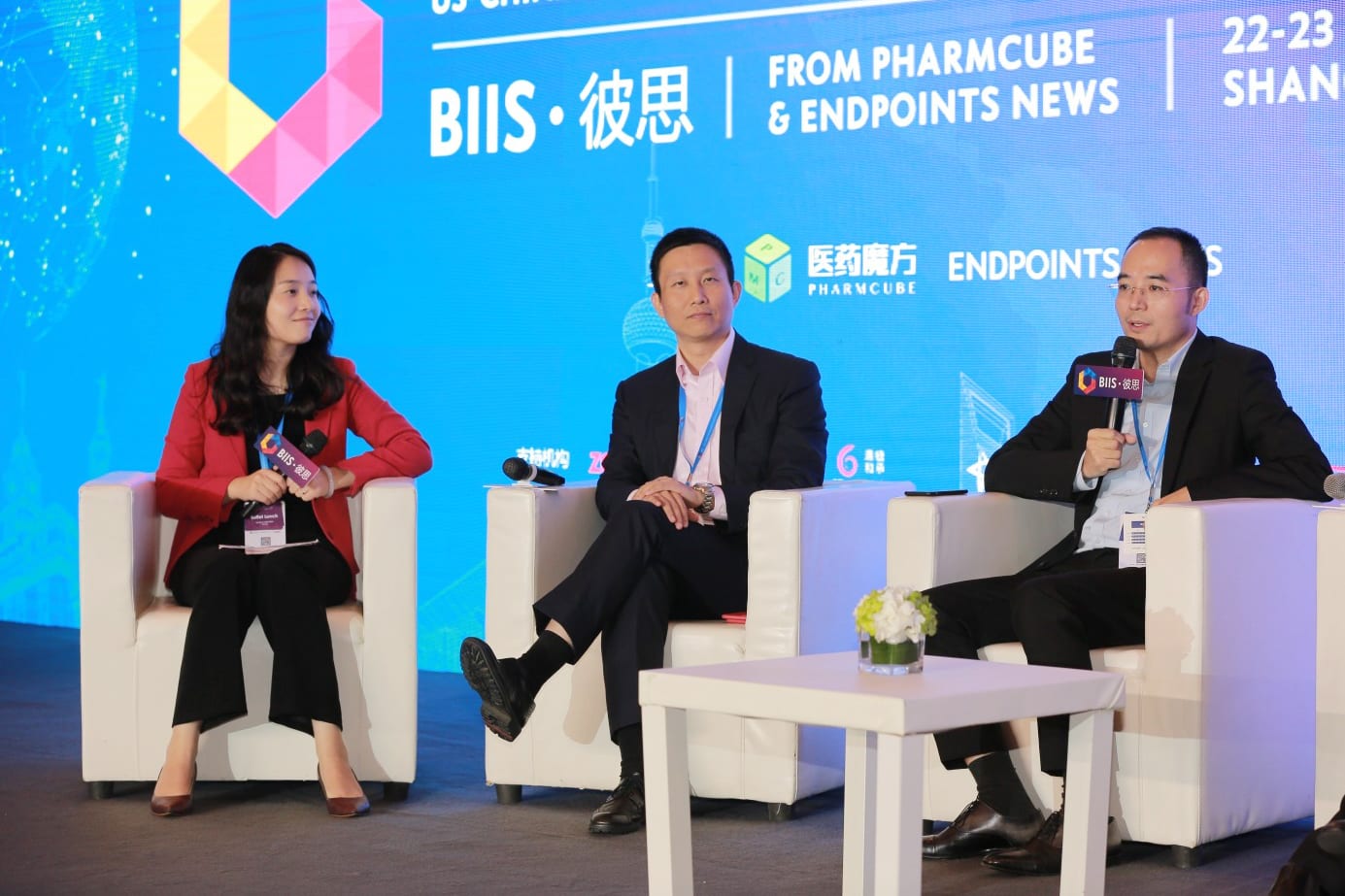 Pharm­cube's Jean Cheng 程静 mod­er­ates a pan­el on the Chi­nese on­col­o­gy pipeline
---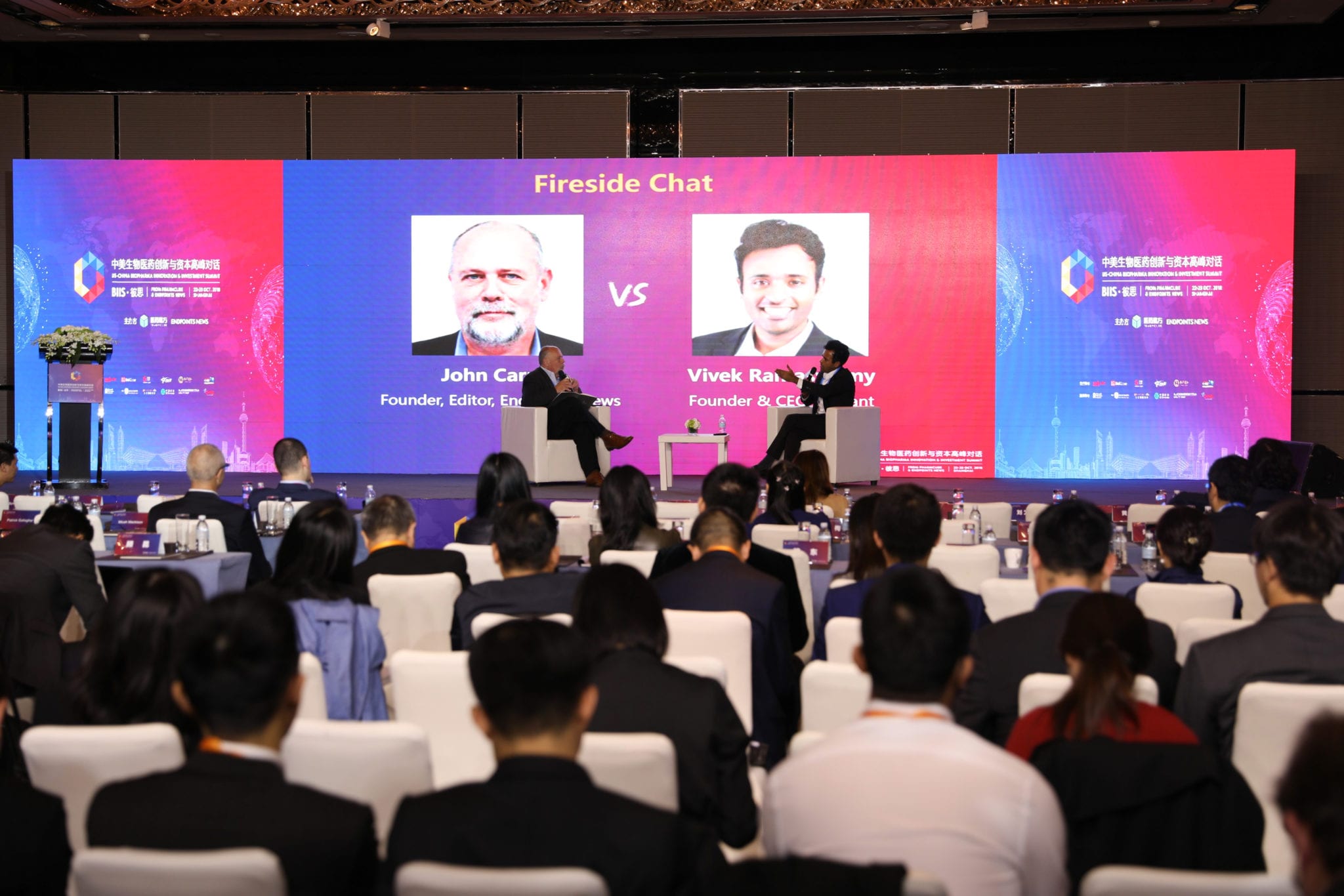 John Car­roll and Vivek Ra­maswamy fire­side chat
---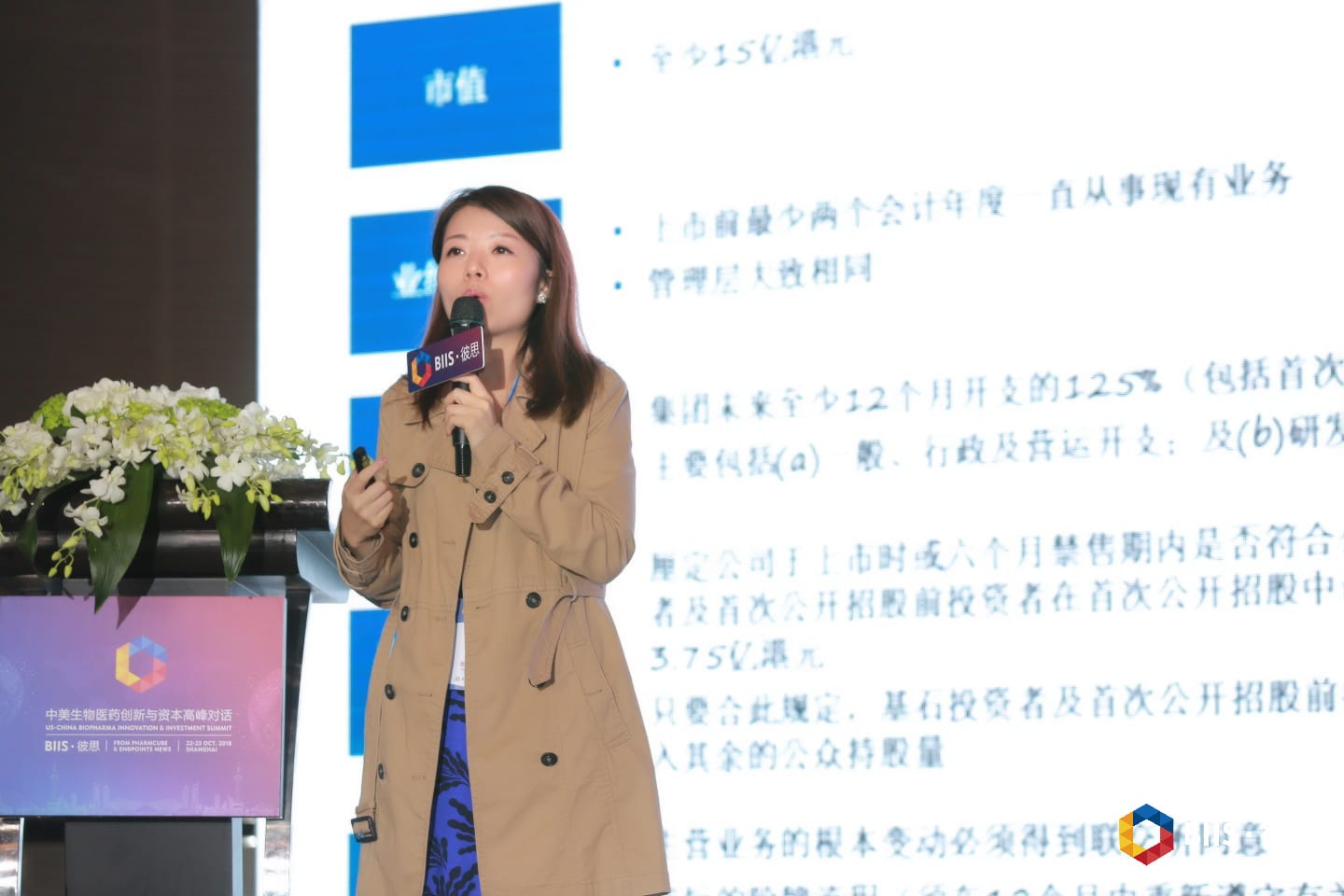 Na­tal­ie Chen of the Hong Kong stock ex­change ex­plains their new rules on list­ing
---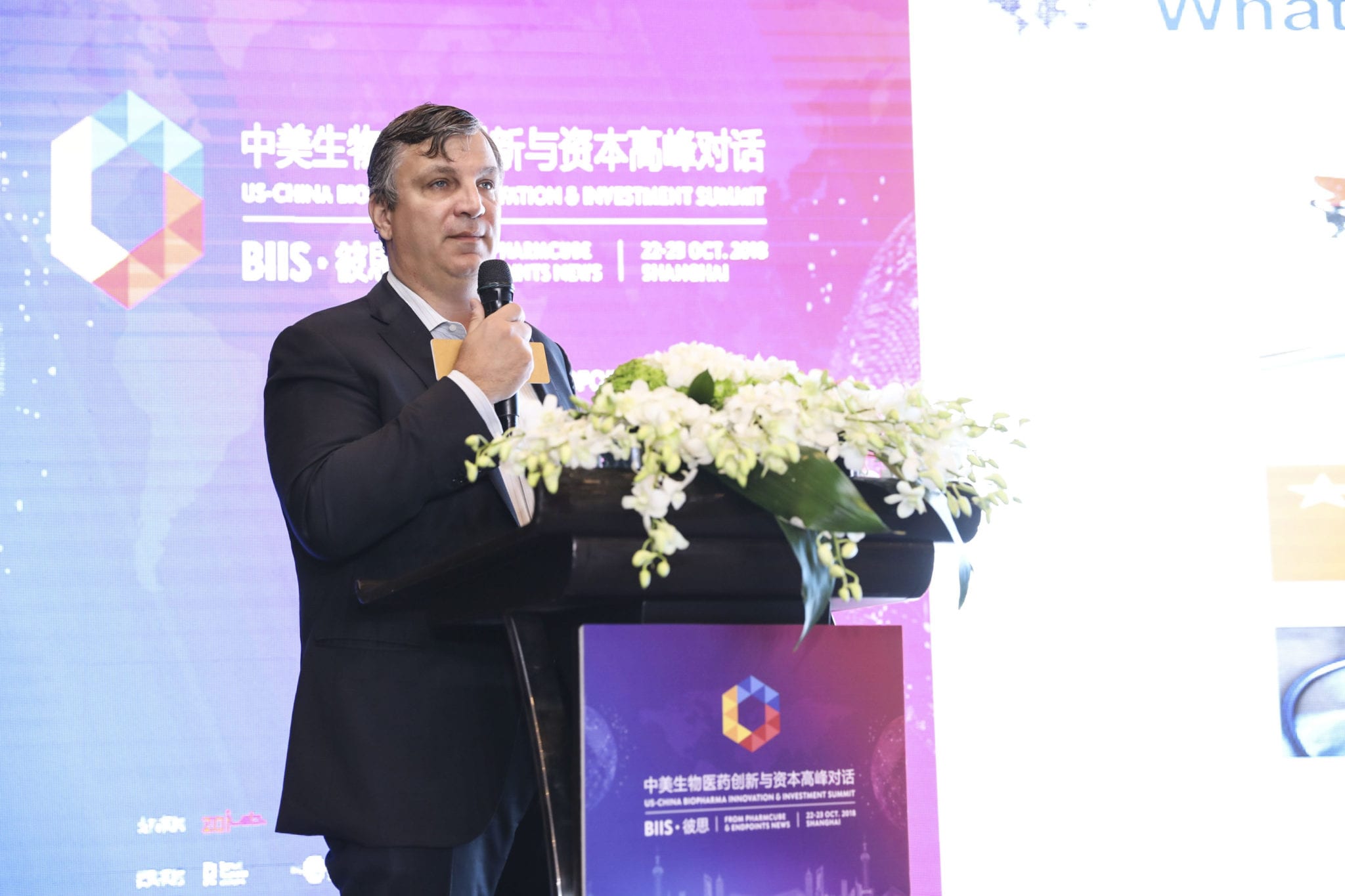 John Oyler, Founder and CEO of BeiGene, de­liv­ers a keynote ad­dress
---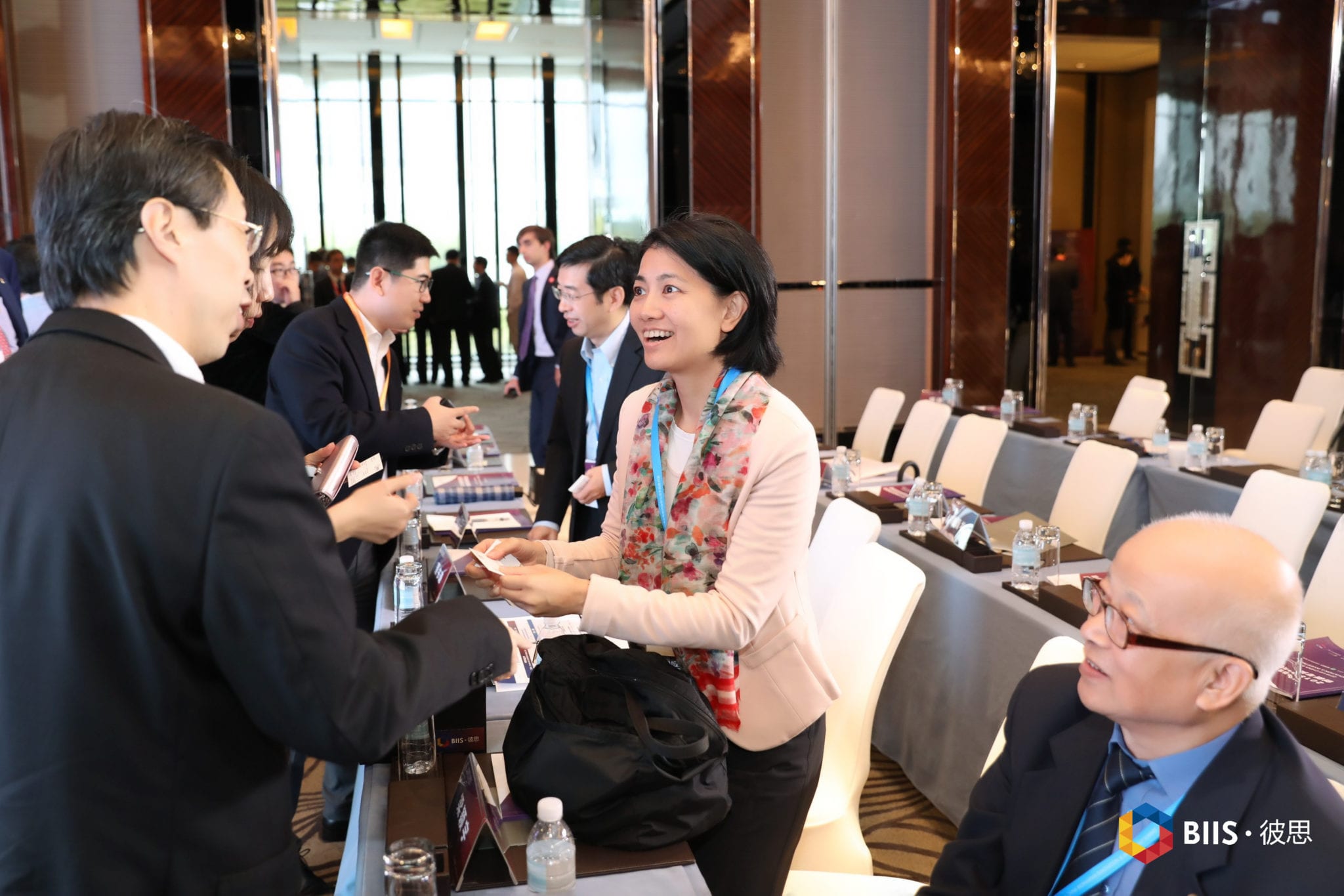 Nisa Le­ung meets with del­e­gates
---