I've returned from a week in Shanghai after hosting our first BIIS conference in China. It was extraordinarily successful from my standpoint as the chief executive here at Endpoints News. (Yes, we'll be returning even bigger in 2019.) This year we were joined by 250 delegates who came to participate in two days of meetings featuring some of the most recognizable names in the biotech world — which is led firmly by the United States and China now.
The BIIS conference was created from scratch to gather biopharma leaders from around the world in an ultra-modern forum conducted in both English and Chinese. Realtime translations were provided in both languages. The goal was to provide common space for serendipitous action and partnership between delegates and speakers. Thanks to the hard work by the joint team at Endpoints and Pharmcube, that vision became a reality this week.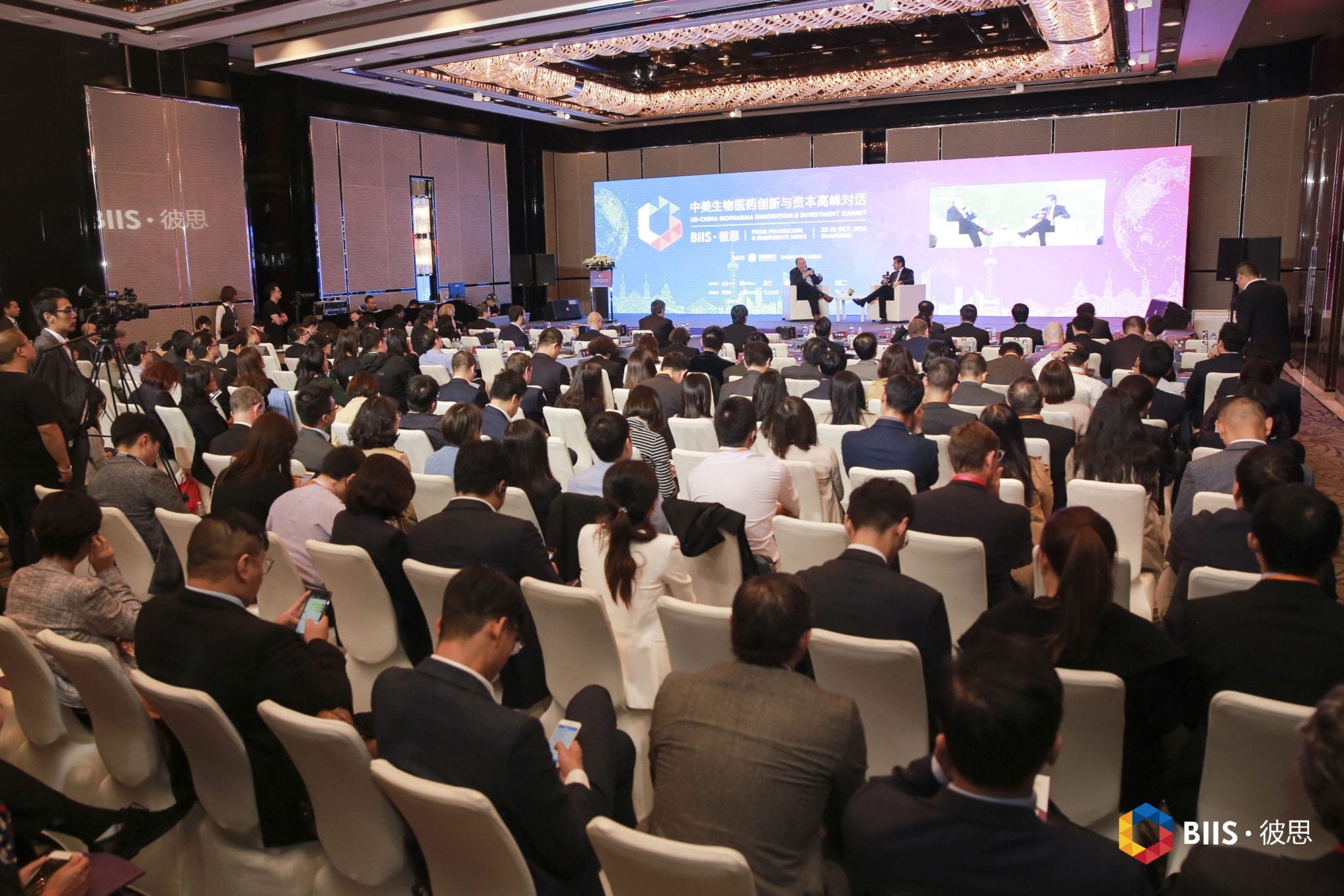 John Carroll's fireside chat with Faheem Hasnain
---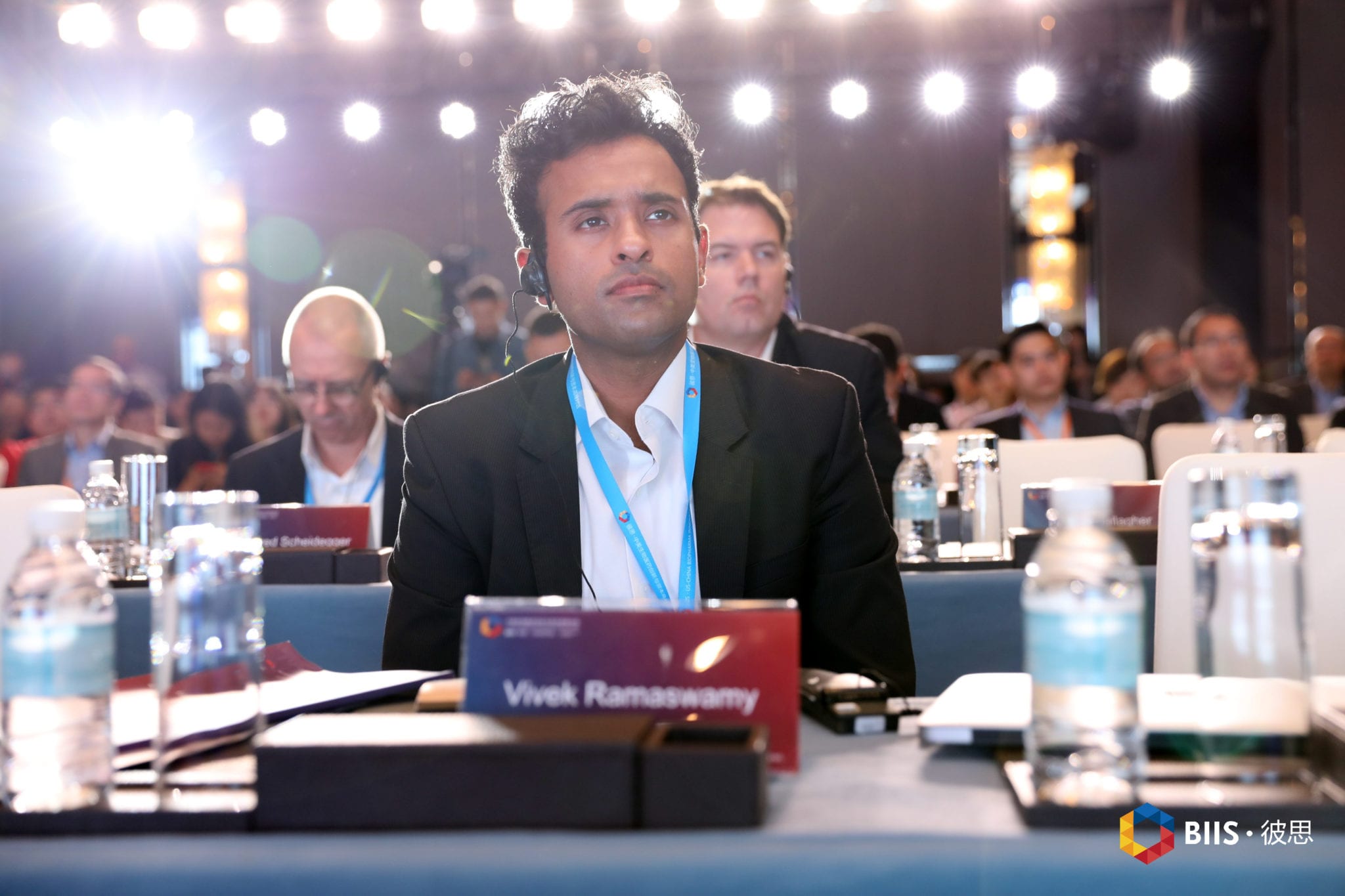 Vivek Ramaswamy listens to real-time translation of Dr. Jinhui Gu's keynote
---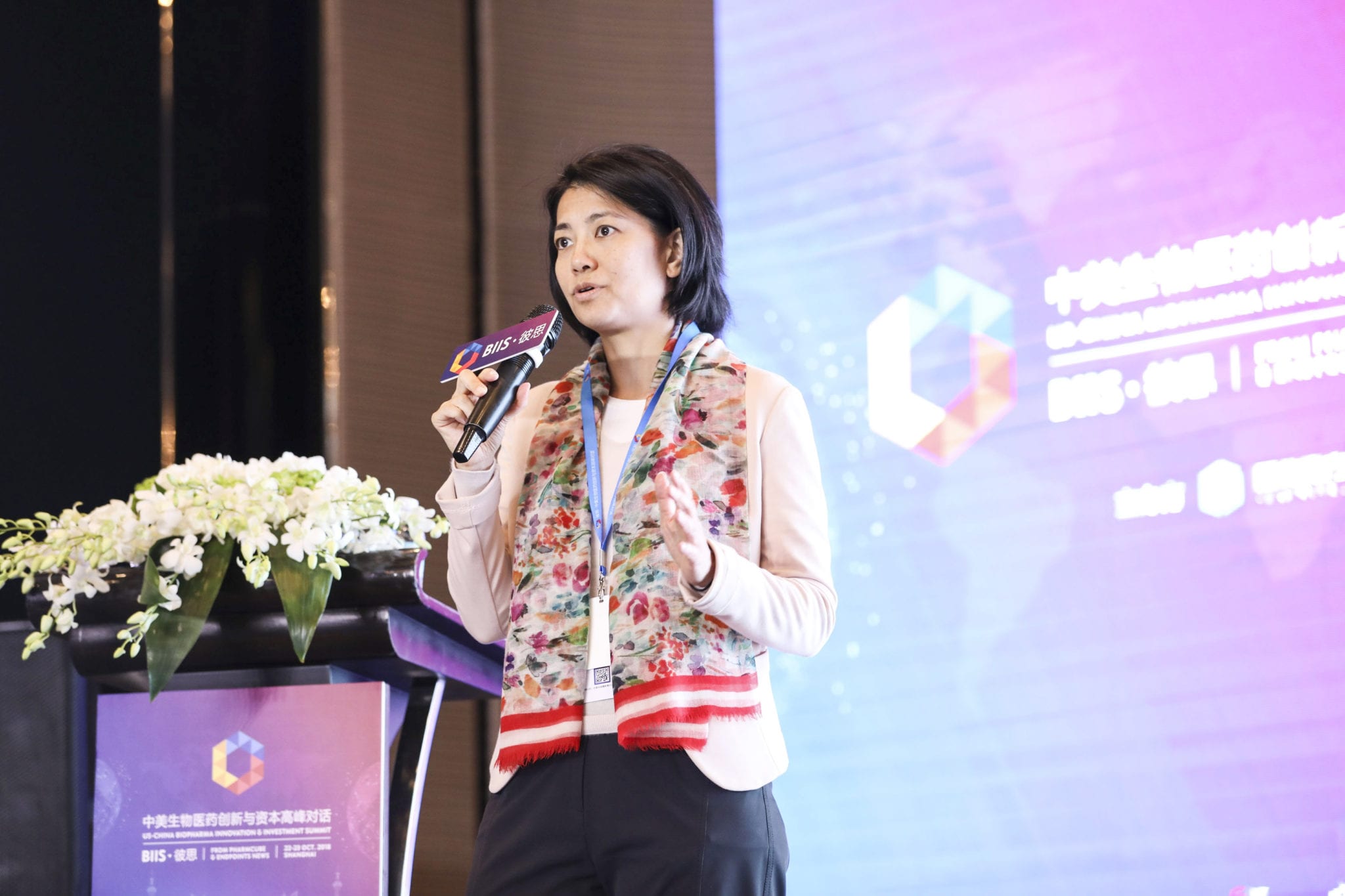 Nisa Leung of Qiming Ventures delivers her keynote address 
---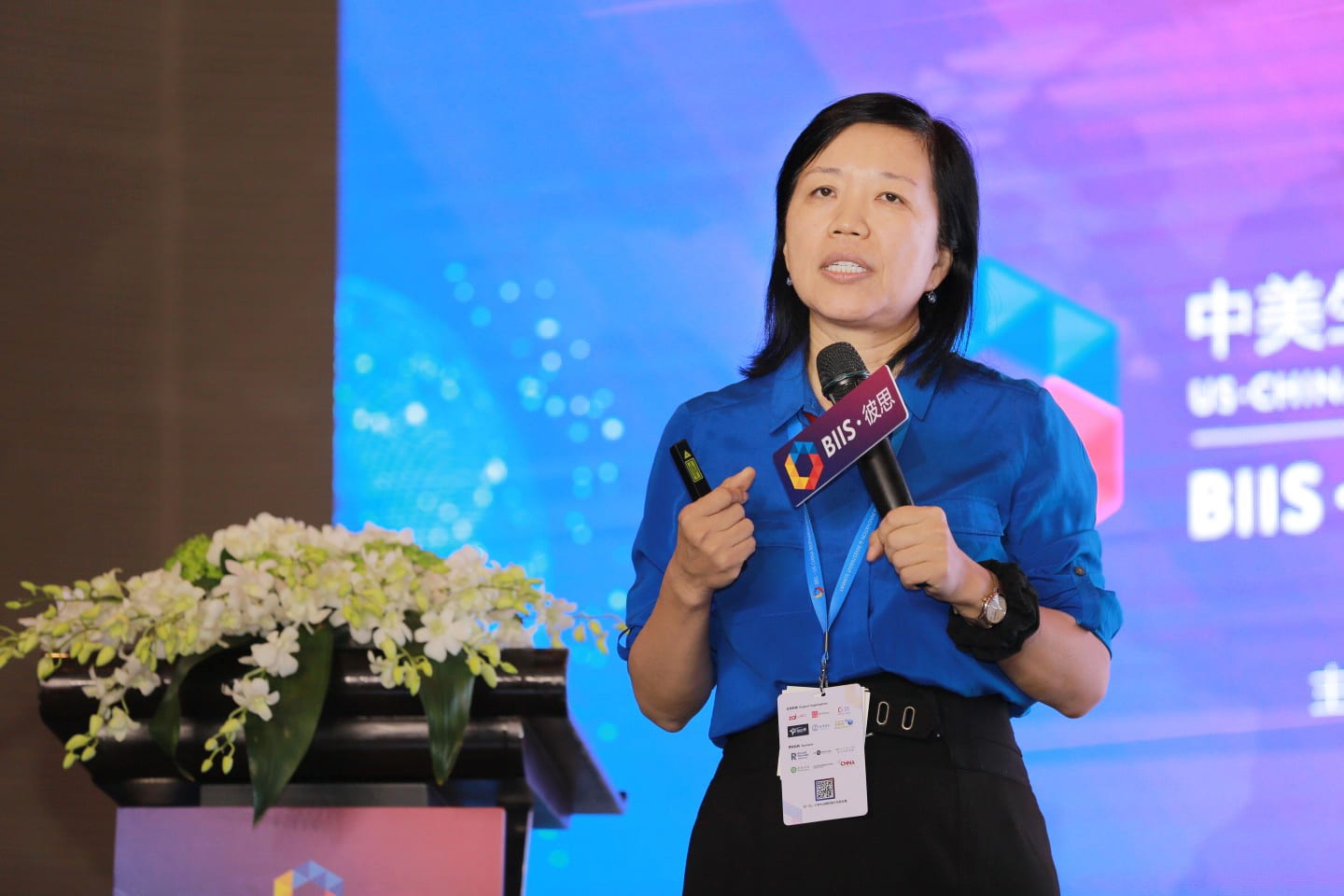 Karen Liu, founder of 3E BioVentures, addresses delegates
---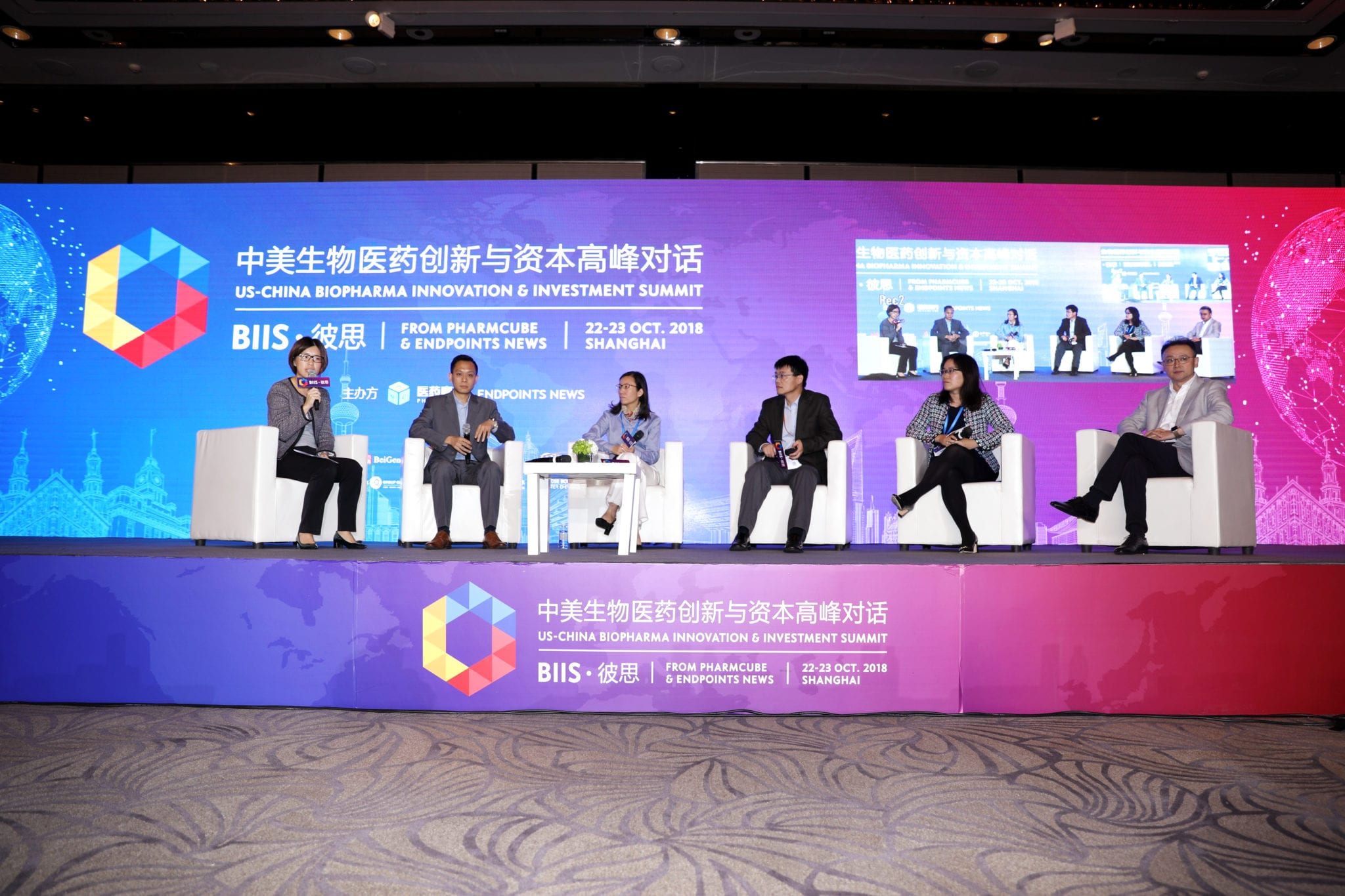 Grace Lu of Russell Reynolds moderates a panel on the challenges of recruiting talent in this competitive biopharma market
---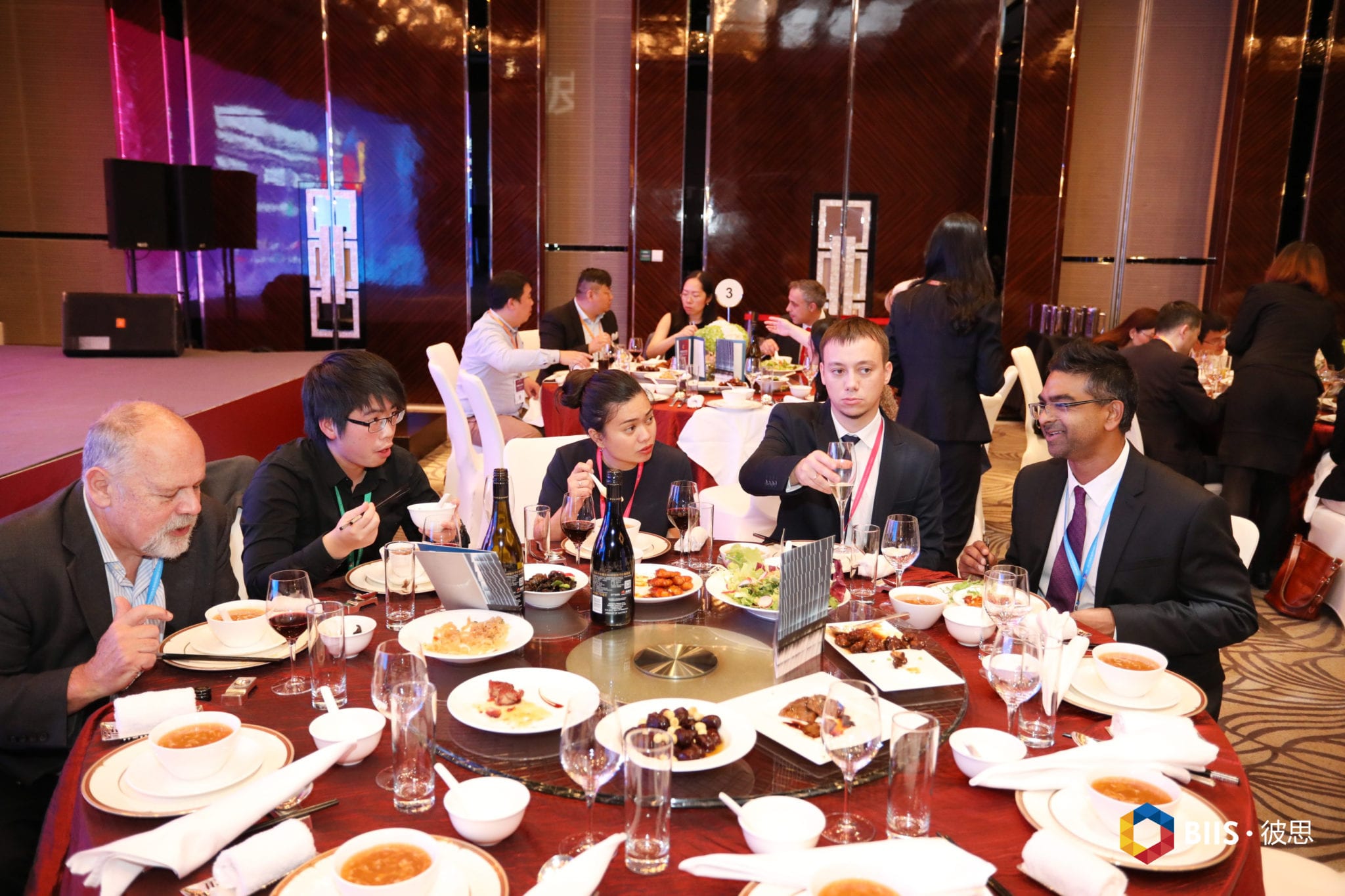 Members of the Endpoints team at gala dinner
---
I wanted to give readers some brief impressions alongside a lengthy visual log into what the summit was like. I'll start with official pictures from the conference and mix in some shots from my personal iPhone as well toward the end.
— by Arsalan Arif
---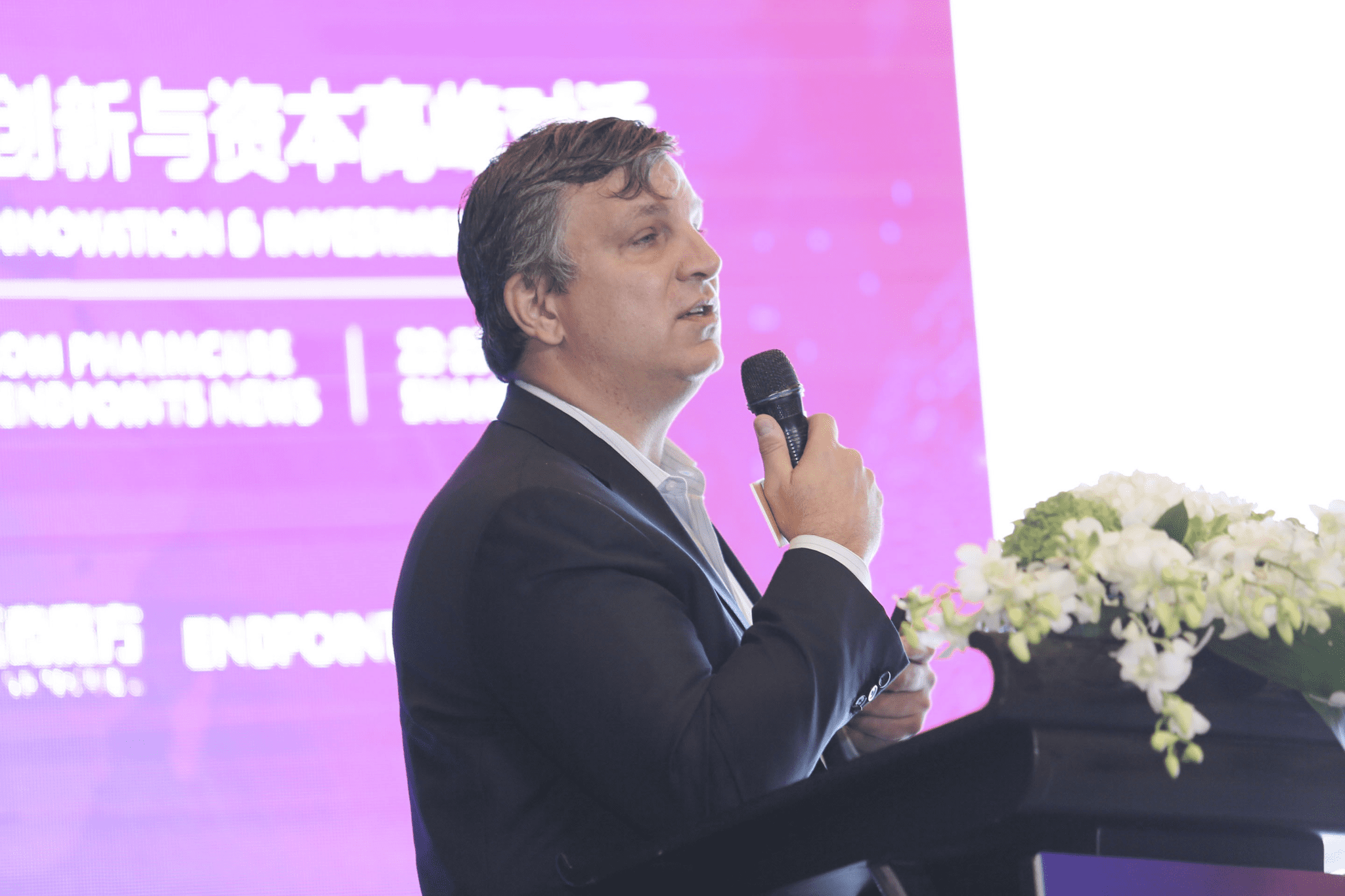 John Oyler
BeiGene
---
John Oyler, the American CEO and founder of China-based Beigene, is a true pioneer in the US-China biopharma sphere, and as such we selected him as one of our chairpeople for the BIIS summit. He kicked off the proceedings with a keynote and took meetings at BIIS throughout the day, staying for the gala dinner Monday evening.
Two things he said stuck out to me: 1) China will be the top country for biomedical clinical research in the near future, full stop; and 2) China enables an alternative business model for biopharma where companies no longer have to rely on existing US pricing schemes to be viable.
---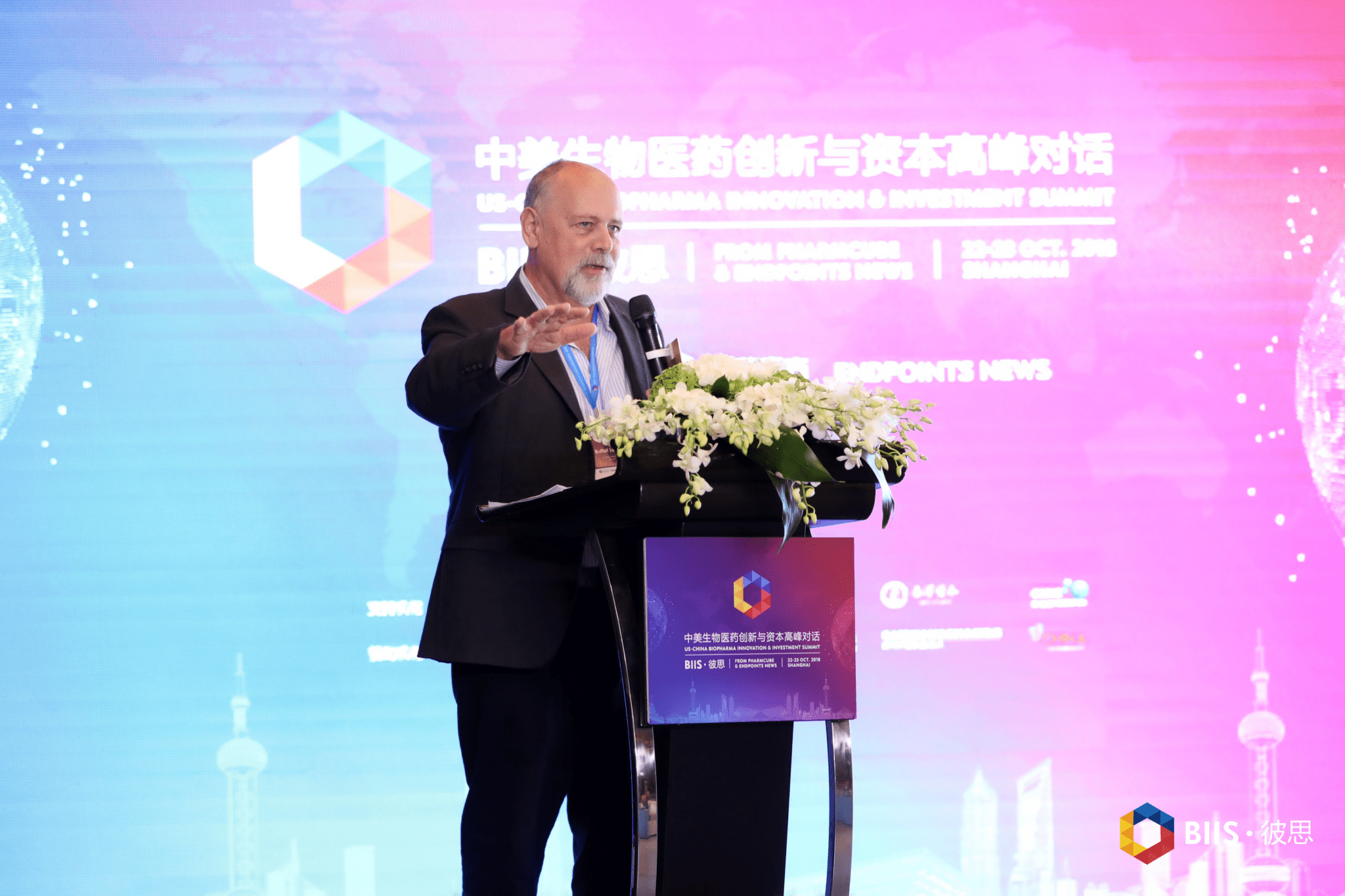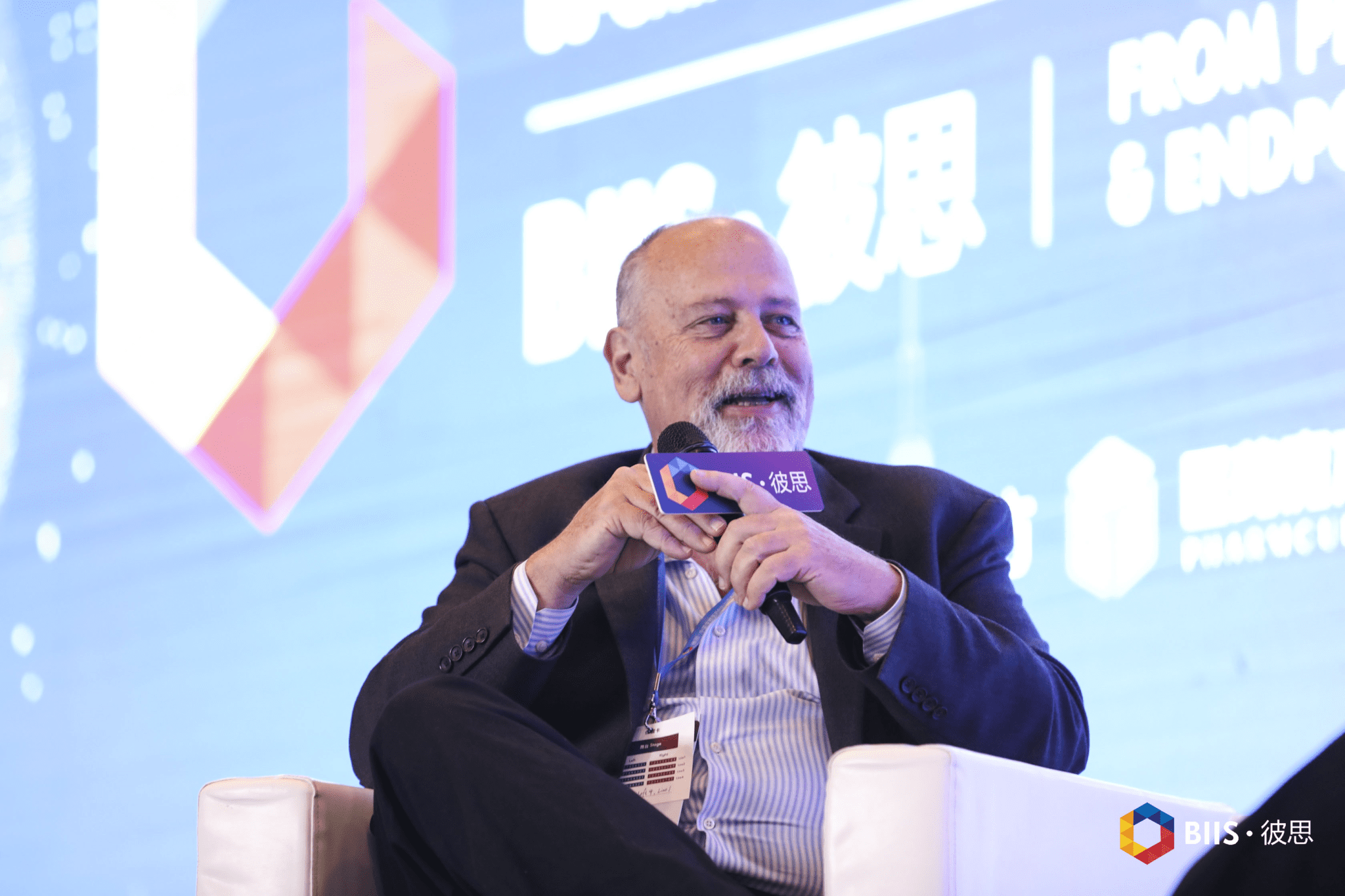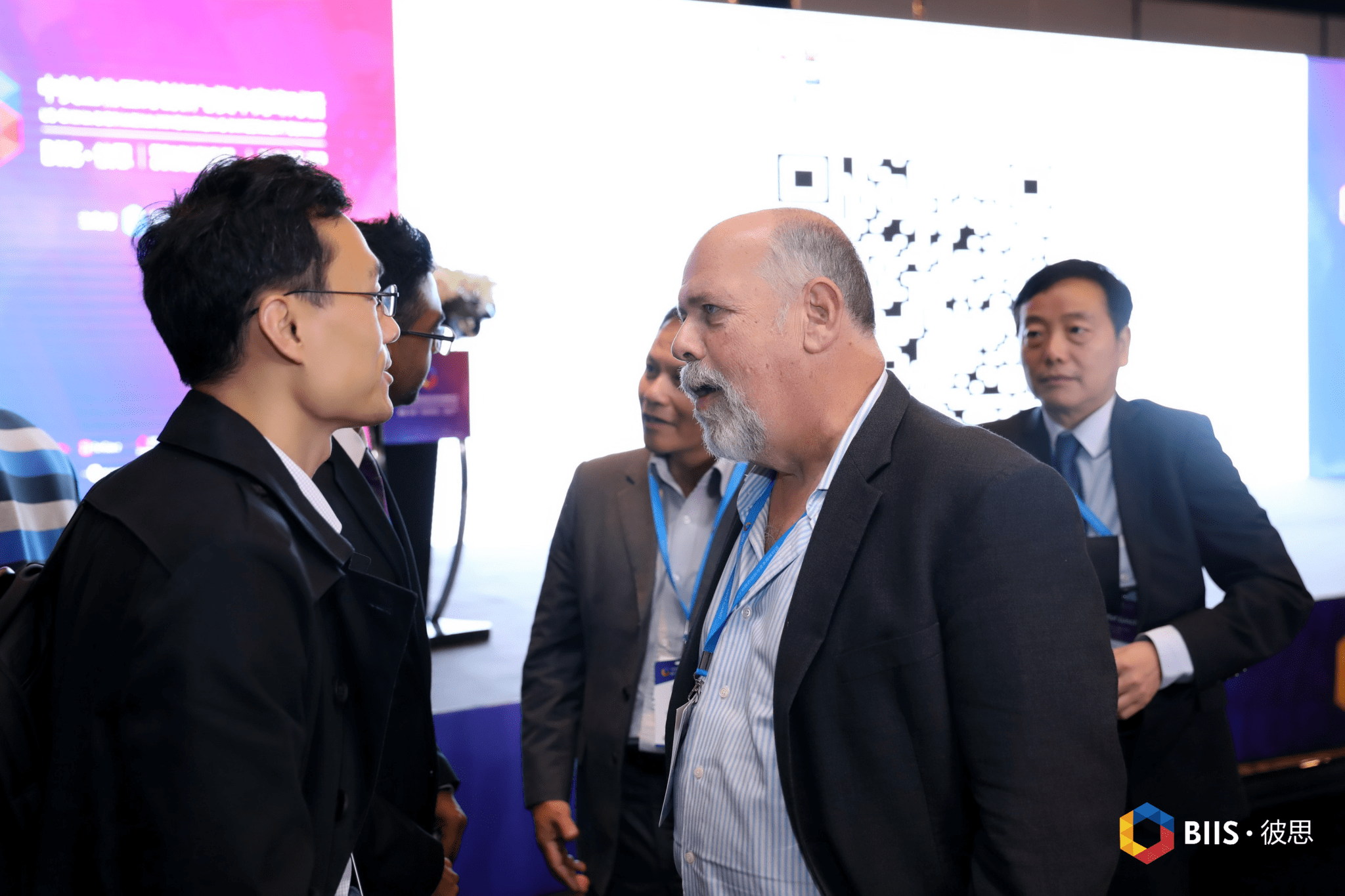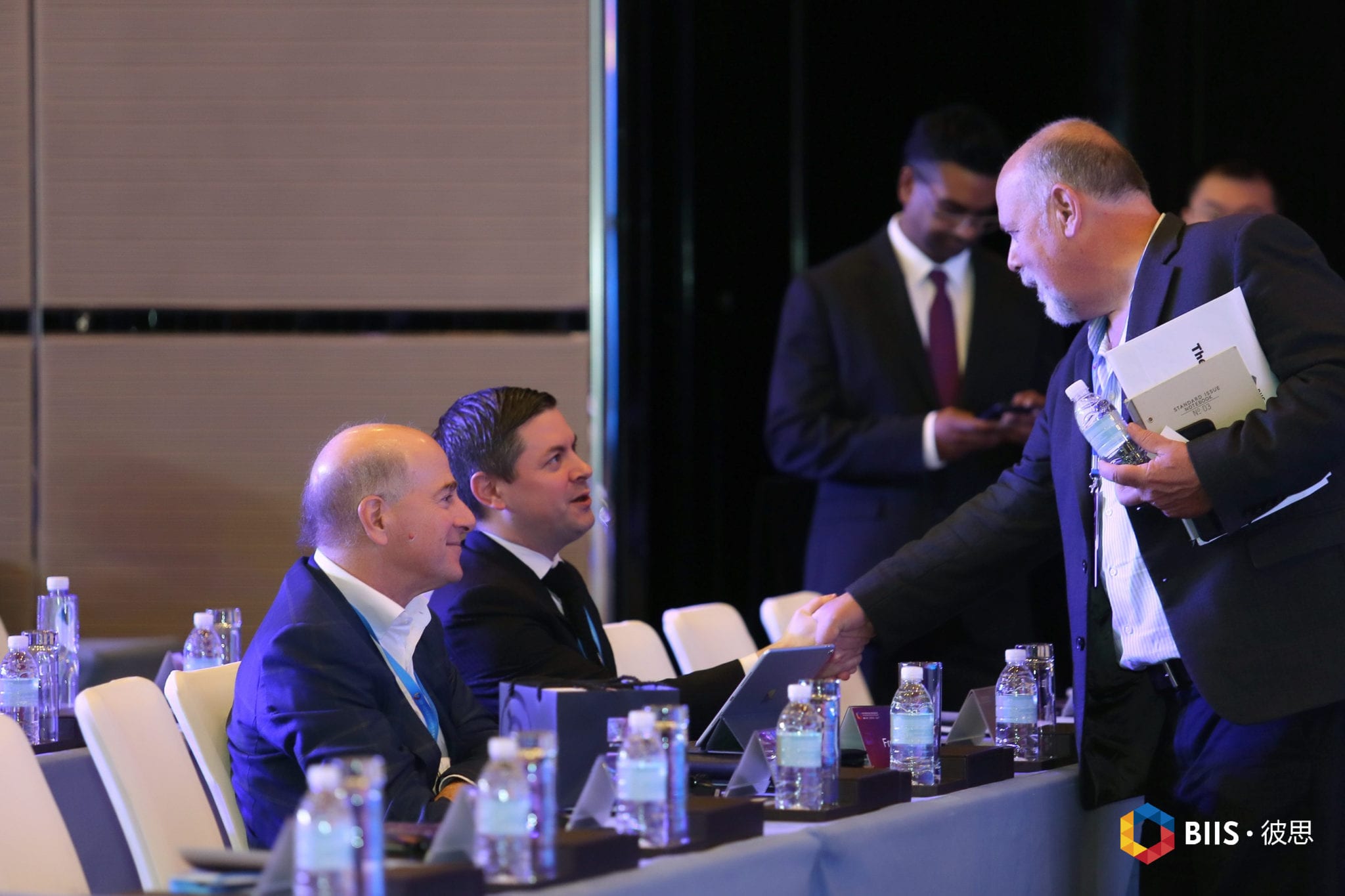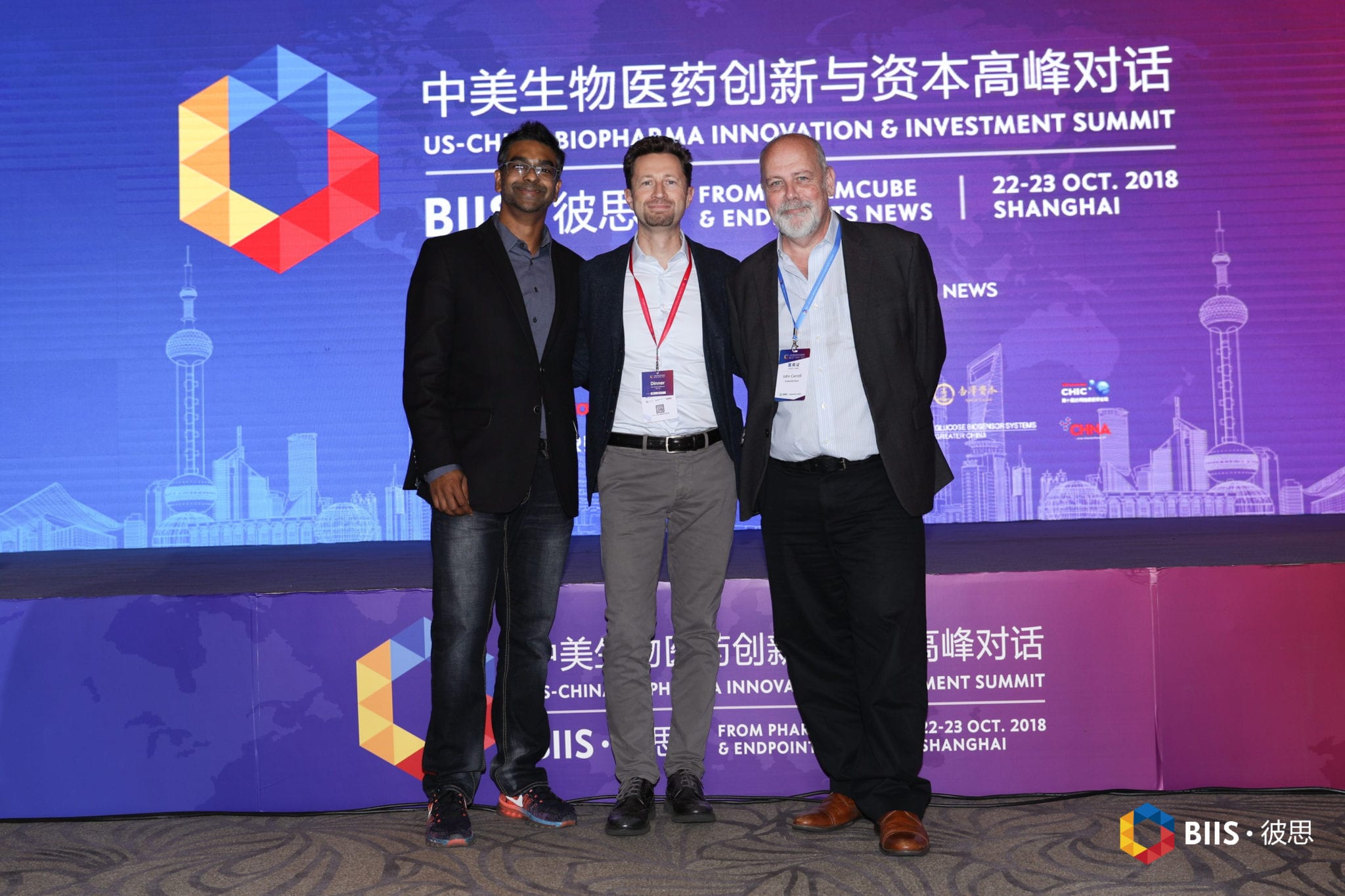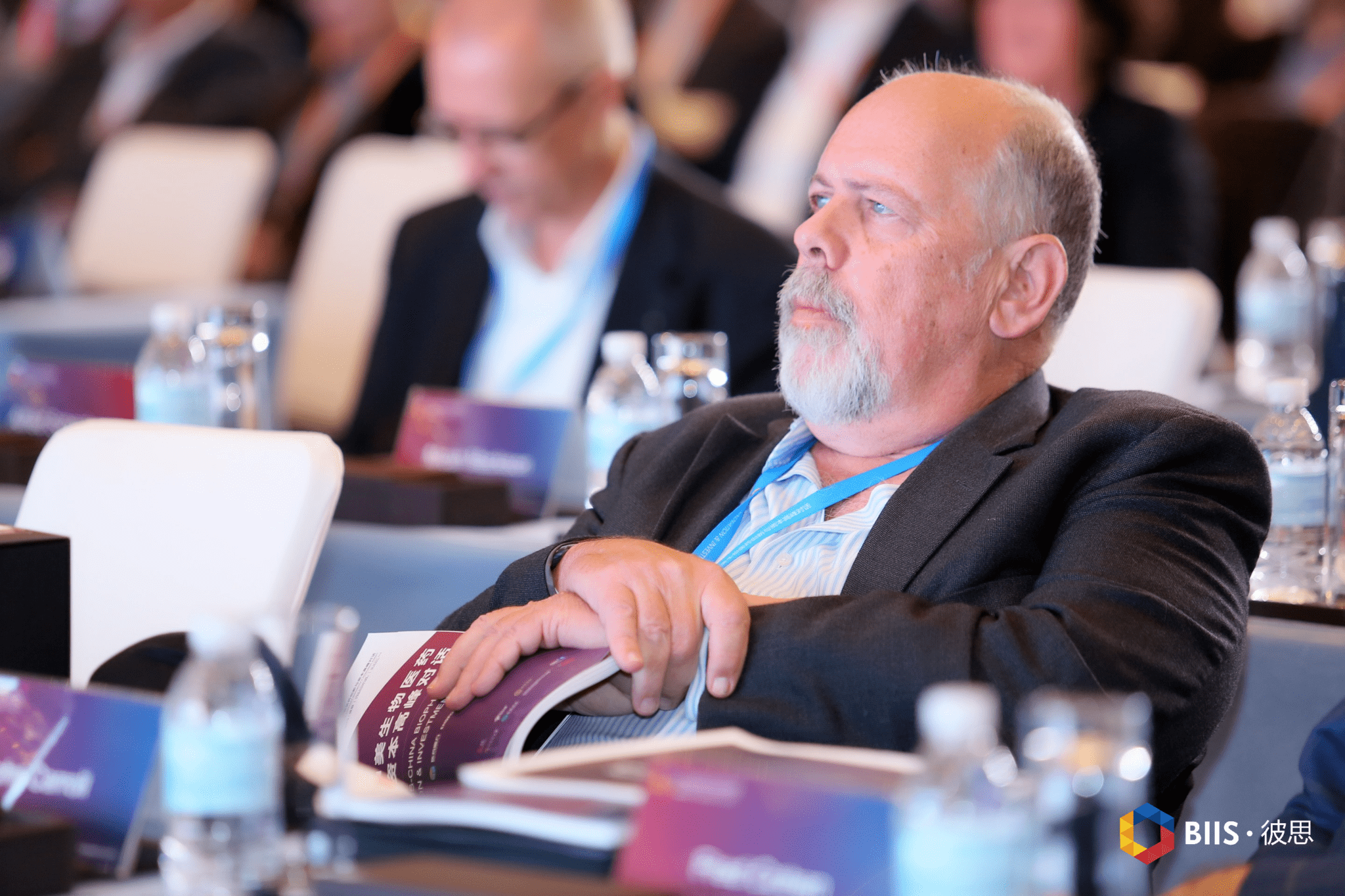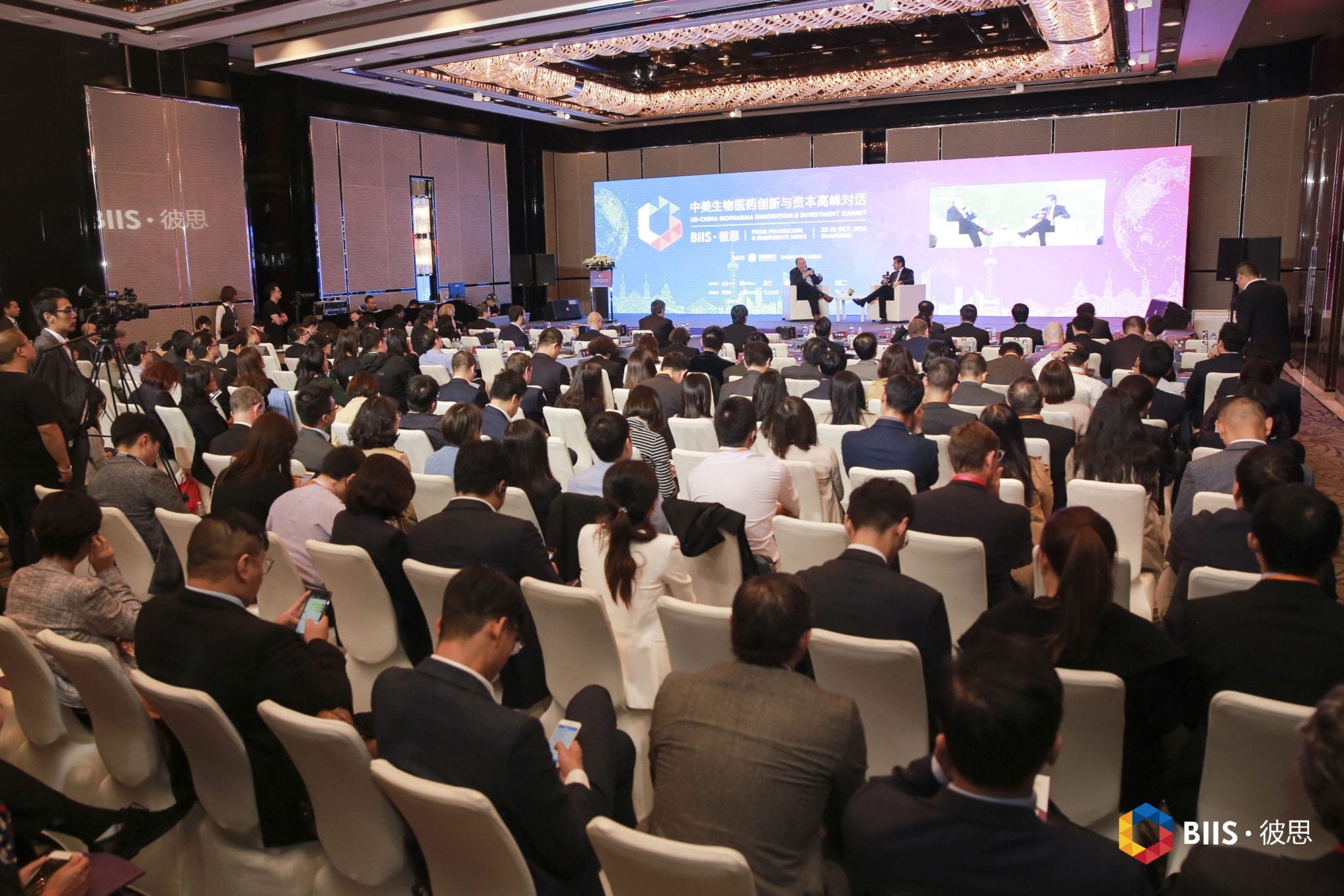 John Carroll
Endpoints News
---
Our own John Carroll was up next. He has over one million words on the record over his 15 years of biotech coverage. Over the course of the week I met countless Chinese biopharma executives who recounted stories to me when they first started reading John Carroll. As longtime readers know, both John and I were at a previous company, publishing under a different banner, prior to founding Endpoints News in June 2016. It was inspiring to hear how many executives John has helped learn the ins and outs of biopharma from his coverage early in their careers, and now themselves have moved into the ranks of people John and his team of editors at Endpoints cover. John has been saying "China is coming" for eight years now. China has fully arrived. There's tremendous professional satisfaction in being on the ground, in full force, covering it for our readers now.
---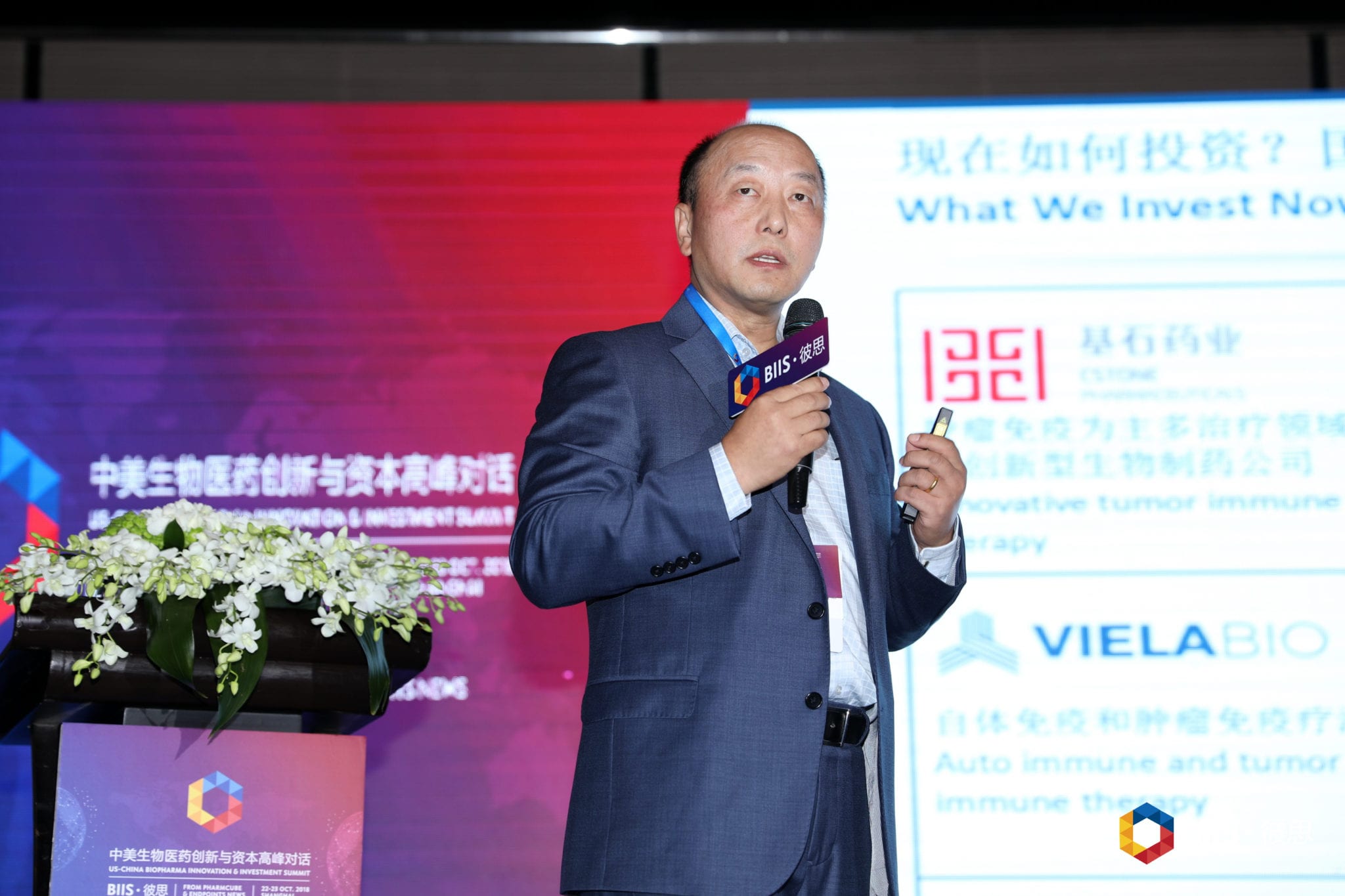 Leon Chen
6 Dimensions
---
Chairing day two is one of the most influential Chinese venture capitalists in the world: Leon Chen, the founding partner and CEO of 6 Dimensions Capital, the product of a recent merger of Frontline BioVentures and WuXi Ventures.
Dr. Chen is a member of the Expert Review Panel for the Chinese Central Government's "1000 Talents Project" and thus has keen insights into the recent phenomenon of Chinese talent coming back after training and getting a foothold in America. He's led a number of investments in the life sciences, including Curon, Hua Medicine, Innovent, Adagene, and many more. If you read Endpoints News, Leon Chen is a regular fixture when we report on the latest startups out of both China and the United States.
---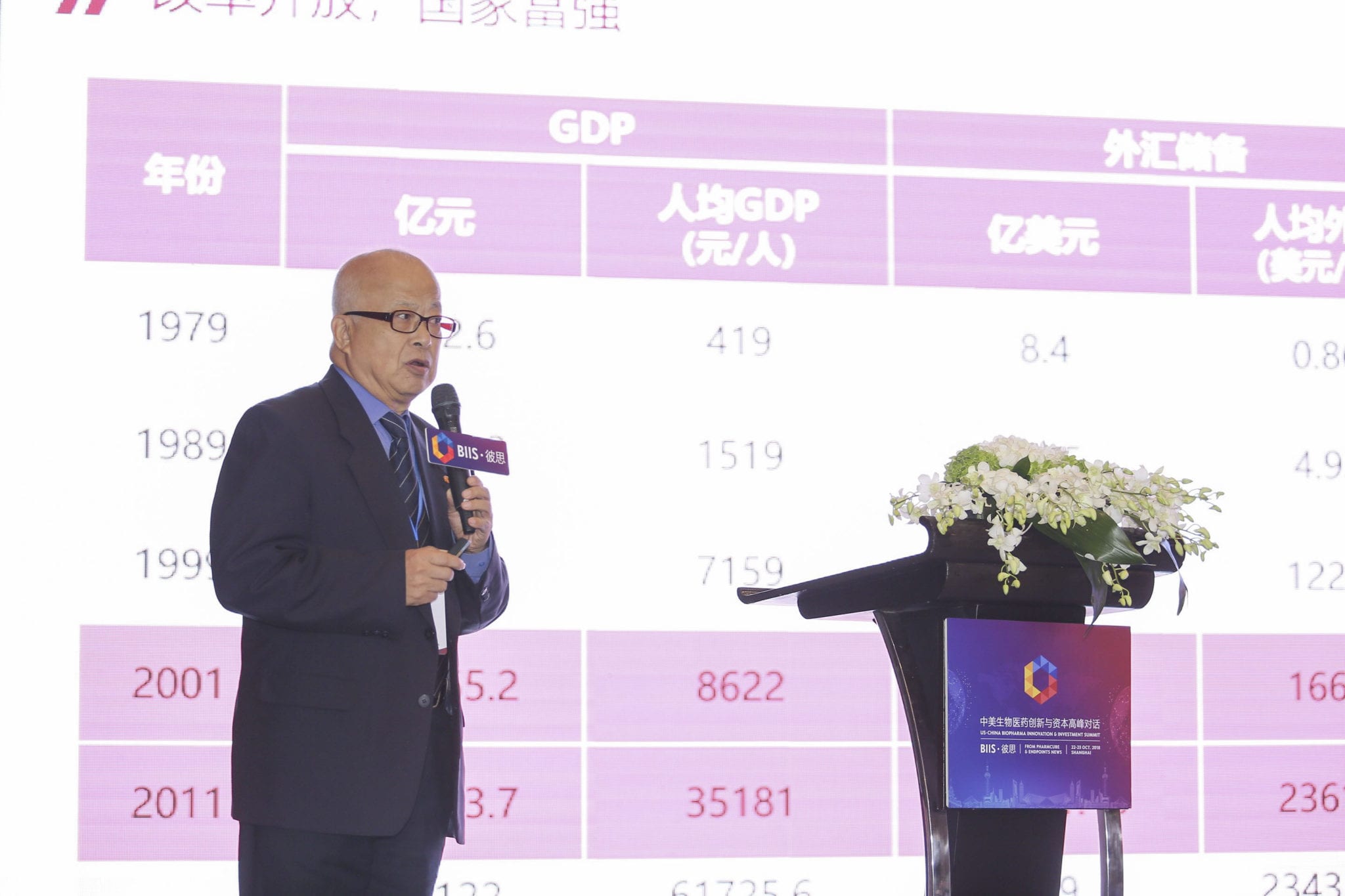 Mingde Yu 于明德
Chairman, Chinese Pharmaceutical Enterprises Association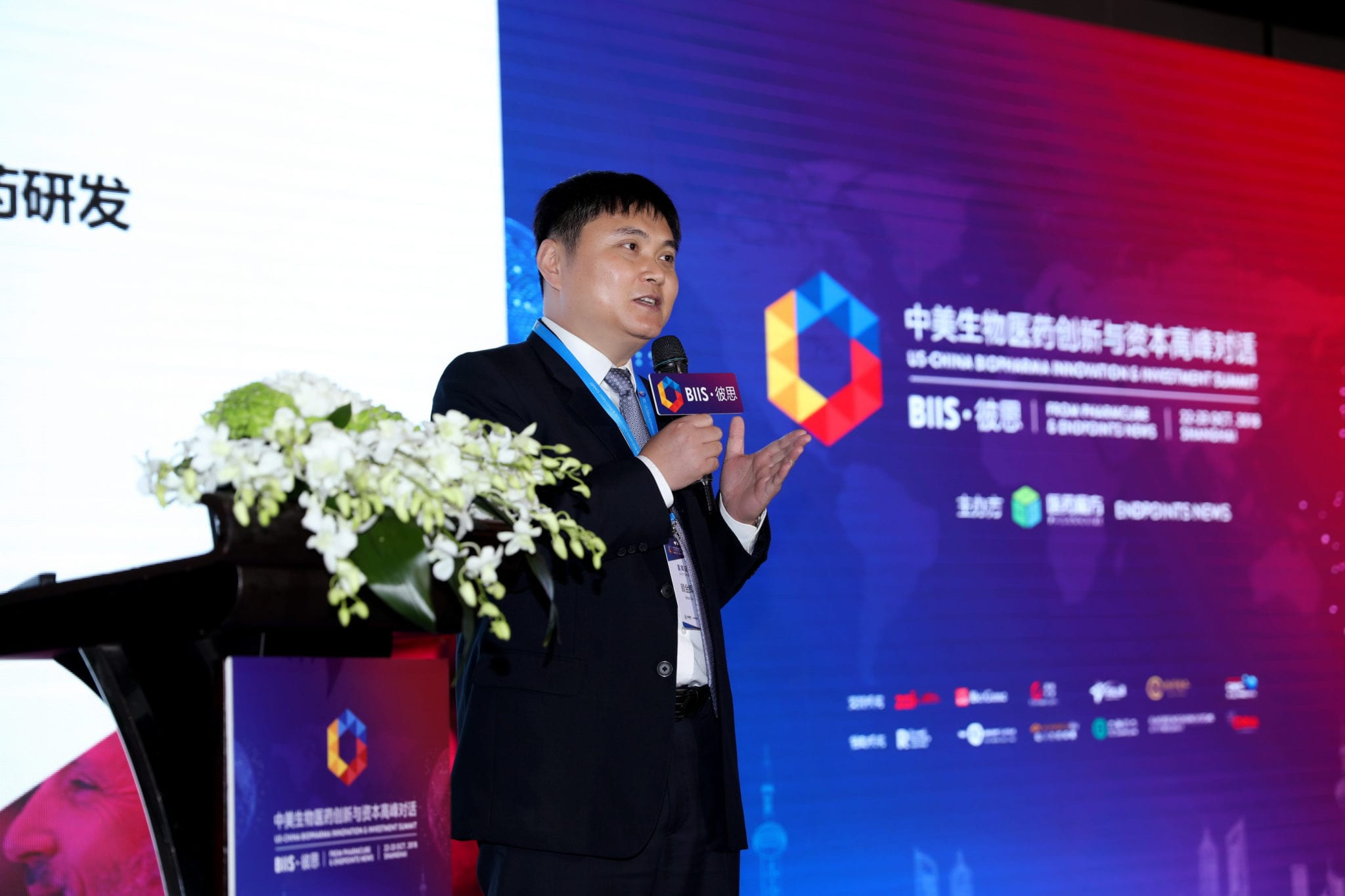 Jinhui Gu 顾金辉
Director, Office of Major Drug Development
---
We were delighted to host two major figures from China's key central government functions. No understanding of China is complete without the perspective of these senior leaders and how they view this current moment in the development of China's biopharma industry. For English-only BIIS attendees, real-time translations were key, as one of our central goals was to make every part of the conference accessible to all regardless of language.
Mingde Yu delivered a keynote on Monday morning which centered around the remarkable progress being made in China. He's currently the chairman of the Chinese Pharmaceutical Enterprises Association, previously having been in multiple leadership roles in key central government functions.
And on Tuesday we heard from Dr. Jinhui Gu, director of the National Health Commission's National Science and Technology Major Projects for New Drug Development. He administers a government grant program of 33 billion RMB which supports almost every new drug development program that has received market approval in recent years. With more than 15 years working experience in China's highest regulatory agencies, he made it clear that there is a clear mandate for Chinese-led innovative drug development right from the top. And while much progress has been made, we're still in the early days of China's contribution here.
---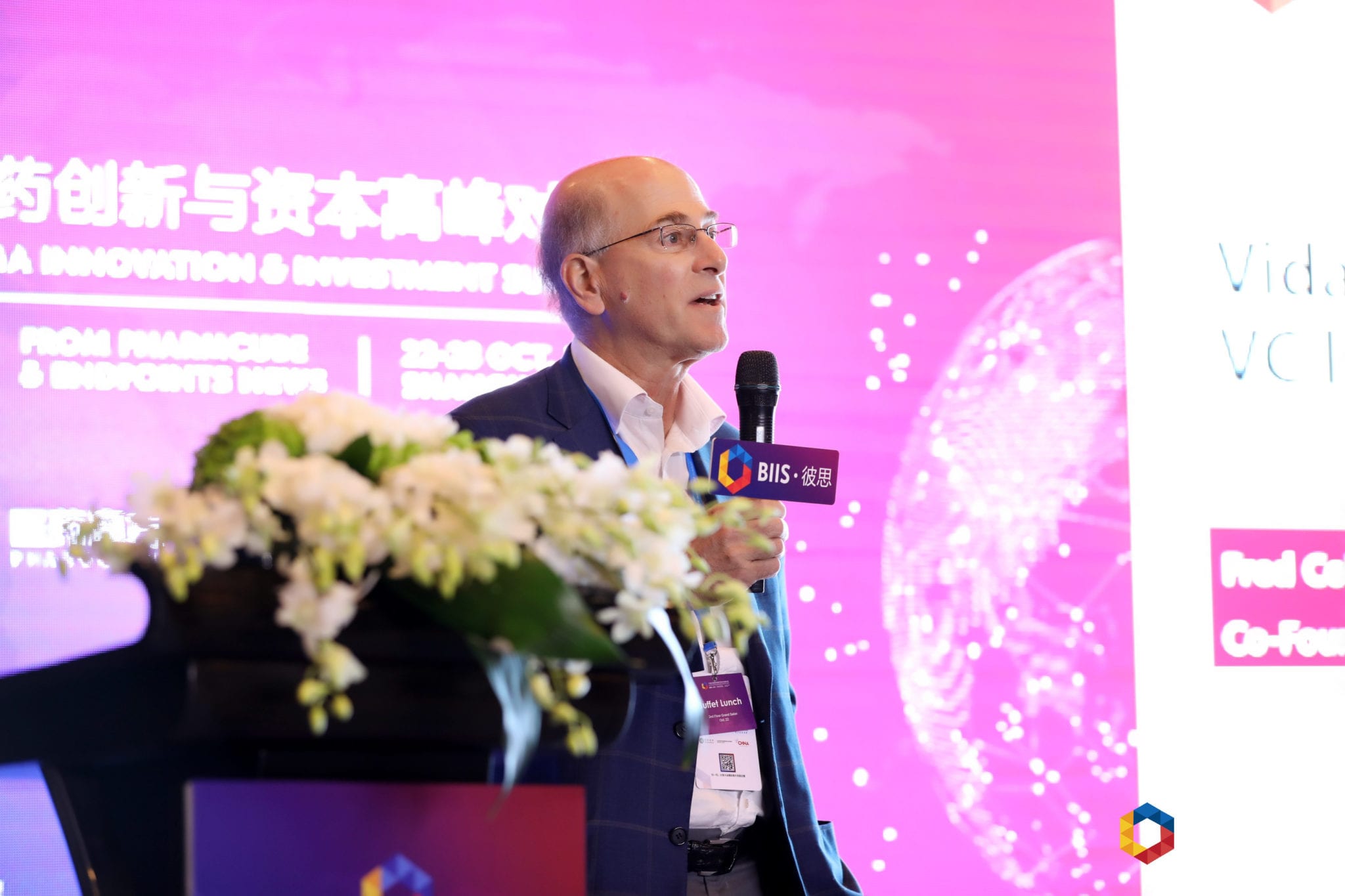 Fred Cohen
Vida Ventures
---
Fred Cohen, the co-founder and senior managing director at Vida Ventures, delivered an inspiring keynote address on Monday morning which centered around entrepreneurship and the lessons Chinese biopharma investors might learn from the US biopharma venture experience.
As many in our audience know, on top of his investing career Dr. Cohen was at UCSF from 1980-2014 holding multiple responsibilities ranging from research scientist to chief of endocrinology and metabolism. He's published over 200 peer review articles, and was elected to the Institute of Medicine and National Academy of Sciences in 2004, and the American Academy of Arts and Sciences in 2008. He's keenly interest in China and we had a great chat about the CRO business in Asia-Pacific and just how much it differs from what we see stateside. (Hint: They're critically important to the biopharma infrastructure in China, much more so than what we see stateside.)
---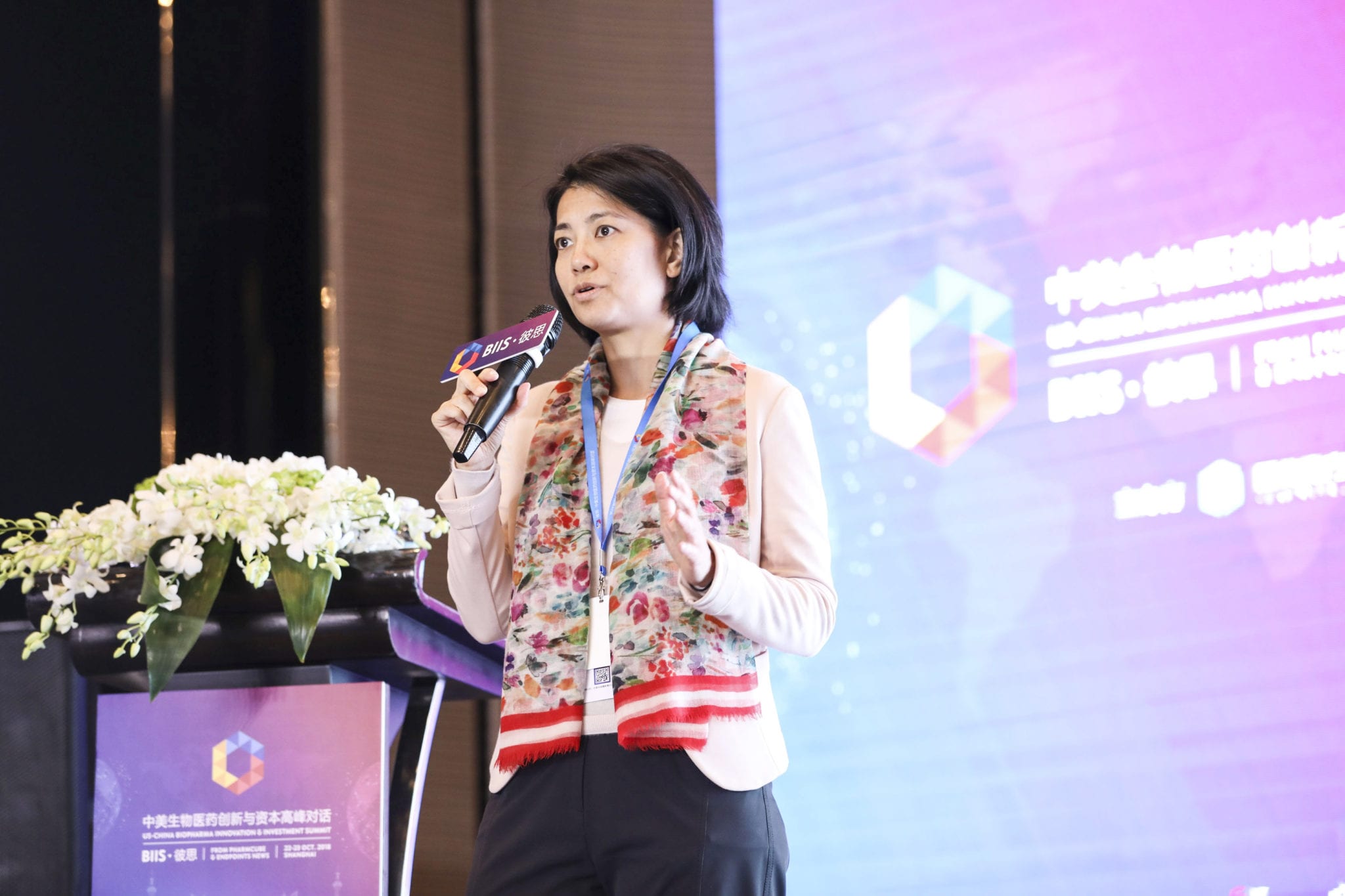 Nisa Leung
Qiming Ventures
---
Nisa Leung is the managing partner of one of China's top VC firms which manages over US$4 billion in assets and has invested in over 270 companies. Earlier this year we at Endpoints News named her as one of the top 12 China VCs that you need to know. She pointedly brought up the trade war between the US and China and said although it will have a negative impact, we need to prepare for a second Trump term and weather the storm because the US-China relationship predates and will outlast Trump.
---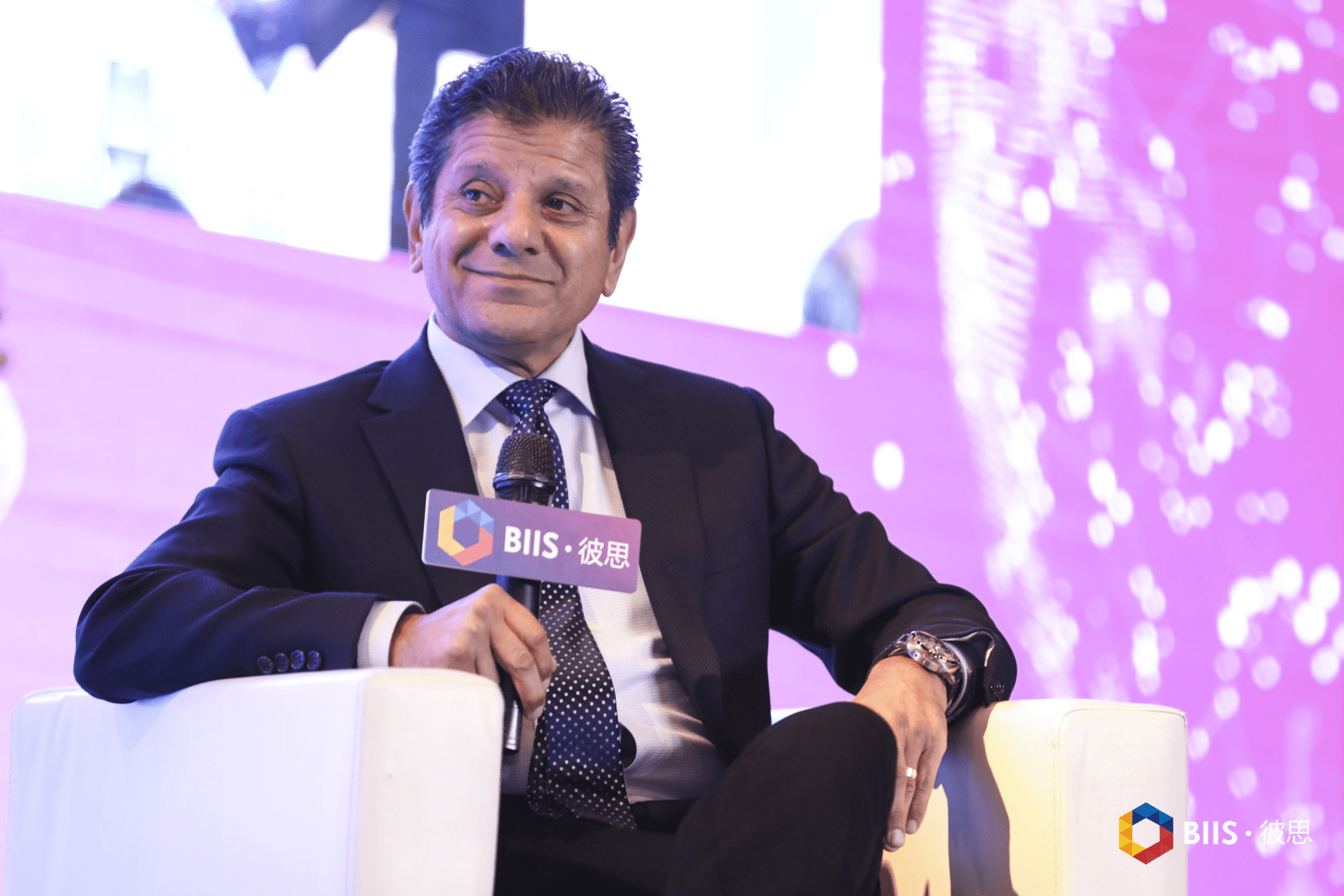 Faheem Hasnain
Gossamer Bio
---
Faheem Hasnain, the ex-CEO at Receptos and now co-founder of Gossamer Bio, had a juicy fireside chat with John Carroll.  He told the audience how glum the mood was in the room with his upper management team after they had just closed the $7 billion Celgene sale. Glum, you read that right. Faheem recounted for the BIIS audience in raw detail what John Carroll had already reported on for the online Endpoints audience back in January this year, and he took it a step further in Shanghai explaining just why Celgene isn't pleased with him these days. He's making it as easy as possible for talent to flock back to what he and his team are doing at Gossamer.
---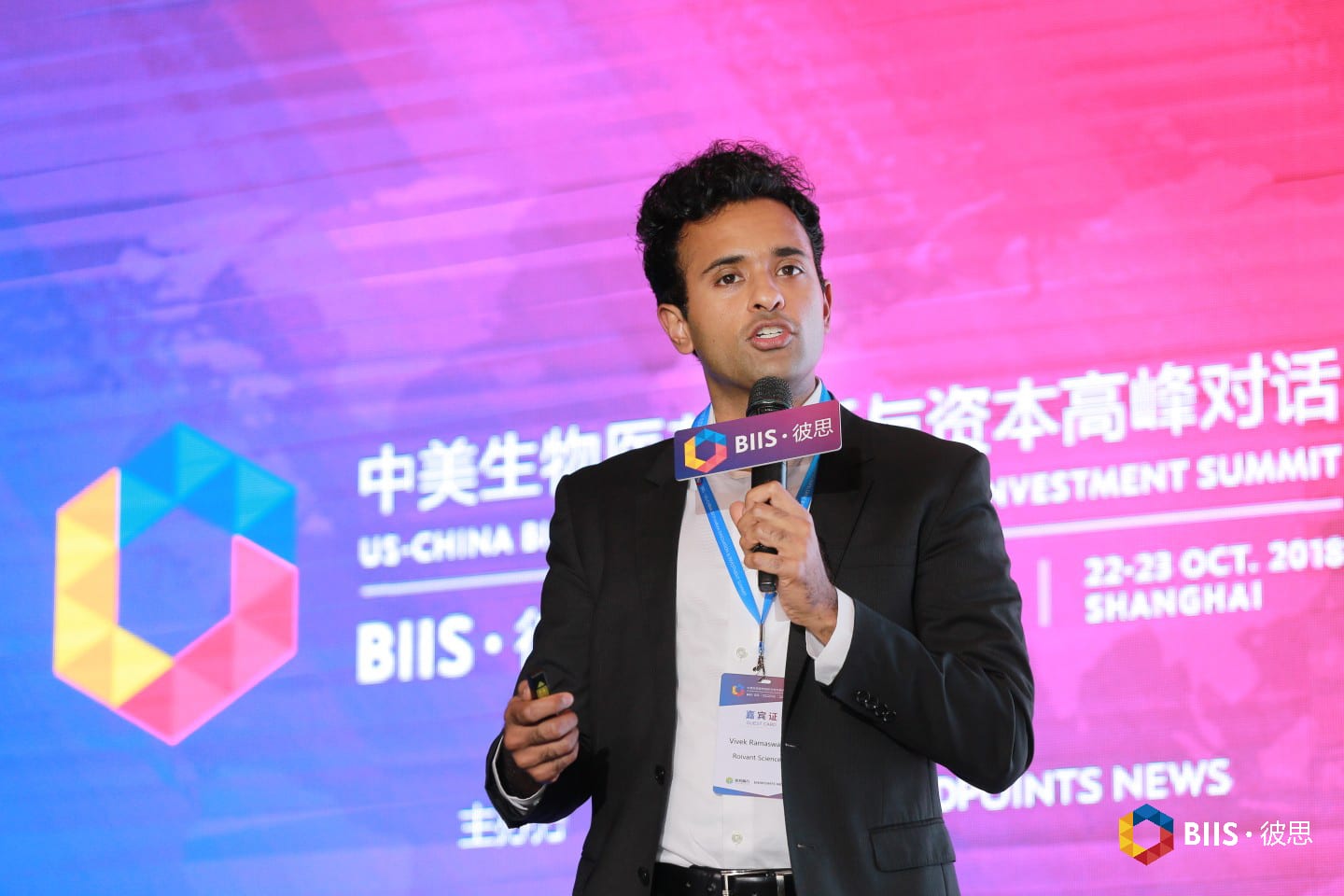 Vivek Ramaswamy
Roivant
---
Vivek Ramaswamy gave one of the most provocative speeches of the summit, and then immediately sat down with John Carroll for a fireside chat to defend his predictions. His bold call that biopharma will have figured out all of its "collective action problems" by 2035 instantly sent local WeChat groups abuzz with chatter.
Local Chinese investors and entrepreneurs that I spoke with were keenly aware of the $4 billion Vivek has raised for his Vants and the 34 programs they've got in the clinic. Later on in the day I saw him around the Four Seasons, having lunch with several delegates and being interrogated about his plans for Sinovant and Datavant.
---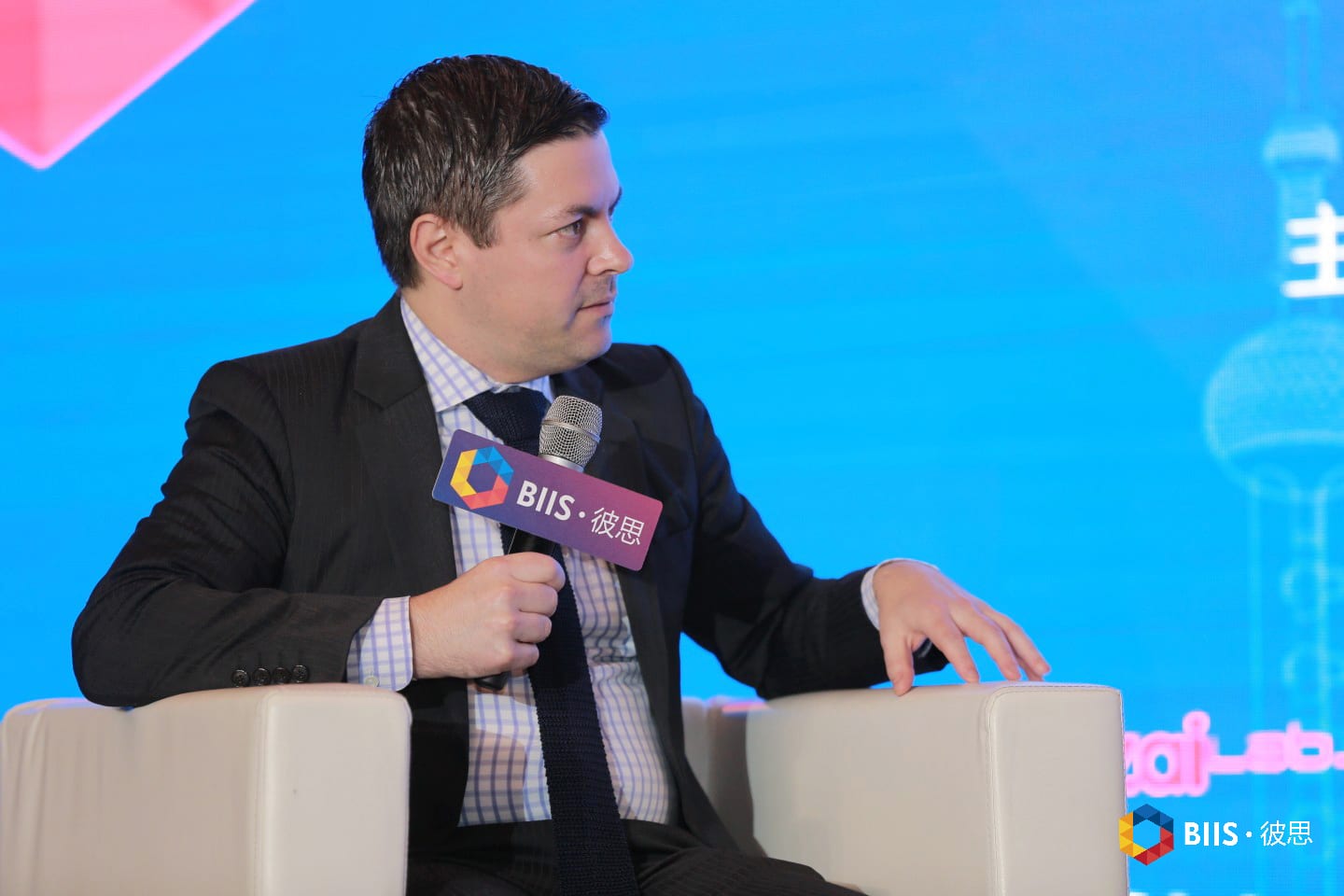 ---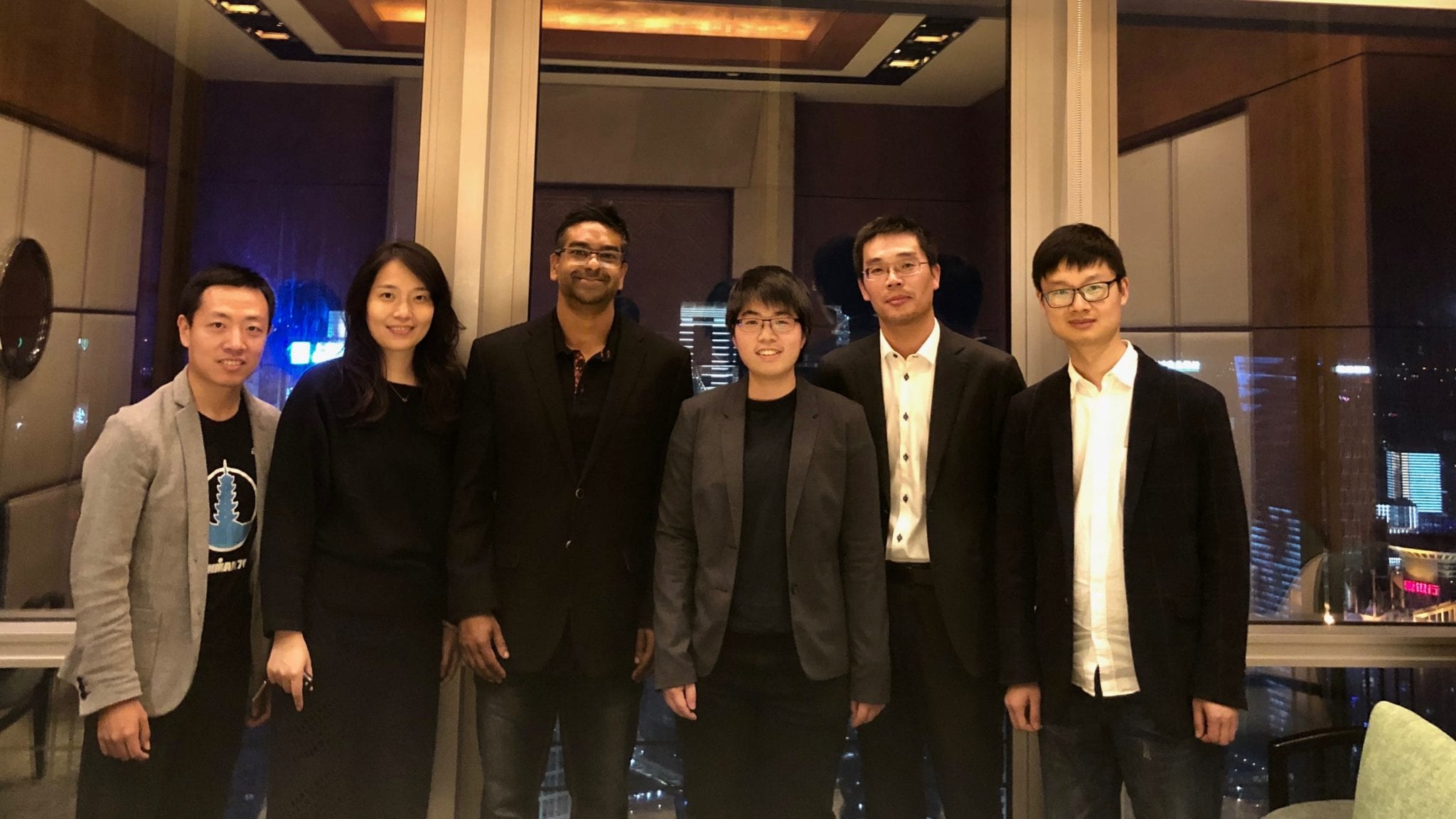 This trip was my first time to China. I could not have asked for a better partner than the impressive team at Pharmcube. Producing an international event in 90 days from a standing start, which is what the team above did, can only be done by a group of people who genuinely enjoy working together. The crucible can get hot. Above, pictured from left to right, is Richard Wang, Jean Cheng, myself, Amber Tong, Jianhua Jiang, and Chaowei Guo. Below is the entire Pharmcube-Endpoints China team.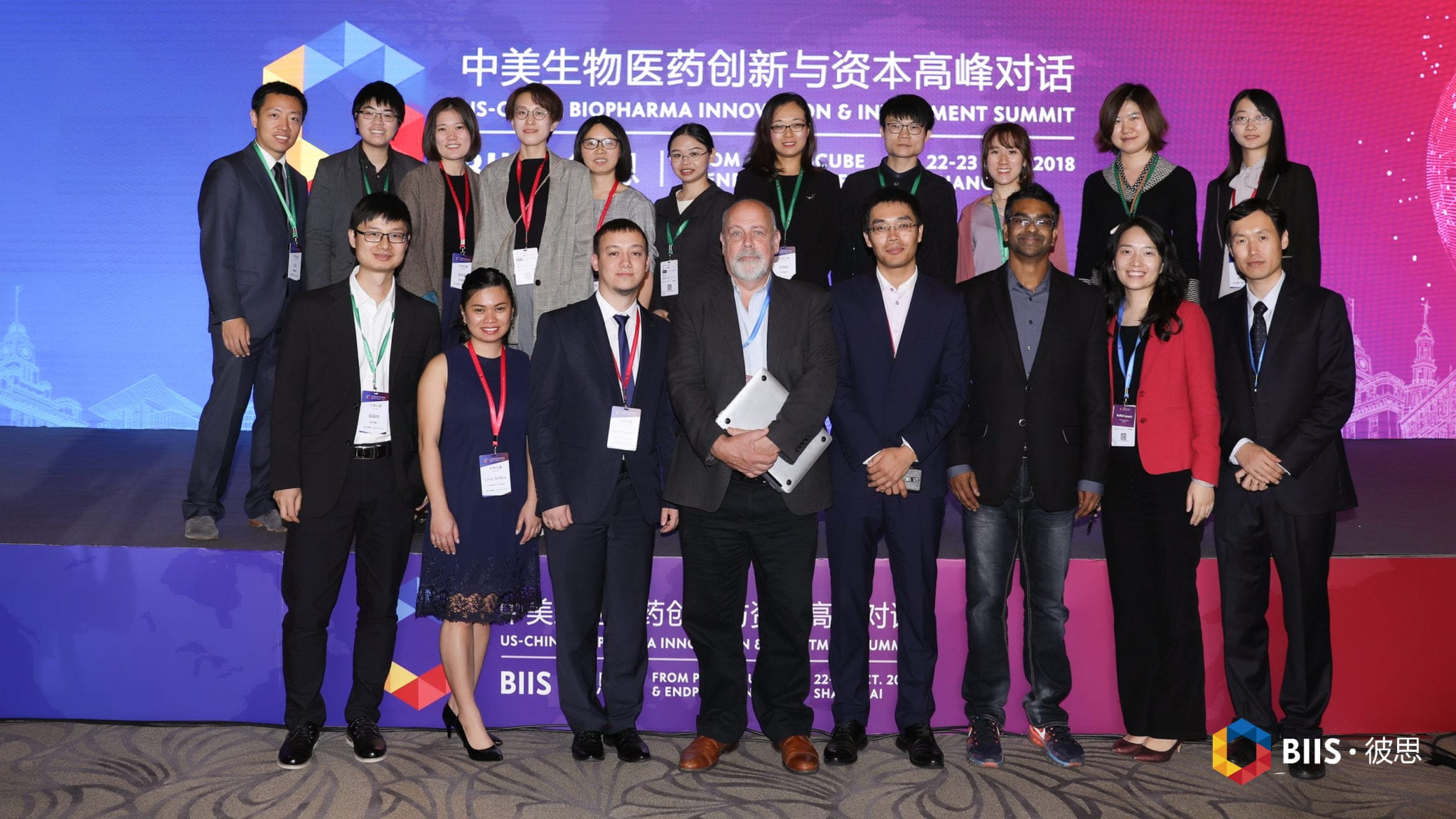 If you haven't been to China yet, but follow China with interest, the superlatives that come with Shanghai all apply. It's spectacular. Unlike any city I've ever been to. The area that our conference was in, Pudong, was grass fields 10 years ago. Now towers of spectacular architecture shoot to the sky, connected with thoughtful infrastructure at precisely the right widths and density.
I'm from Kansas, came of age in DC and the I-95 corridor, been all over the West Coast, traveled extensively across these United States. And we have no frame of reference for this kind of development.
There are some predictions which this summit has galvanized for me — namely, that China will be the number one nation for clinical research in due time — and other predictions that I'm ambivalent on. Either way, there will be more dialogue and Endpoints News and our partner Pharmcube will continue to facilitate the very best high-level meeting that US-China biopharma professionals can turn to. And you can expect that on an annual basis.
Here's a sunrise view from my hotel room at the Four Seasons.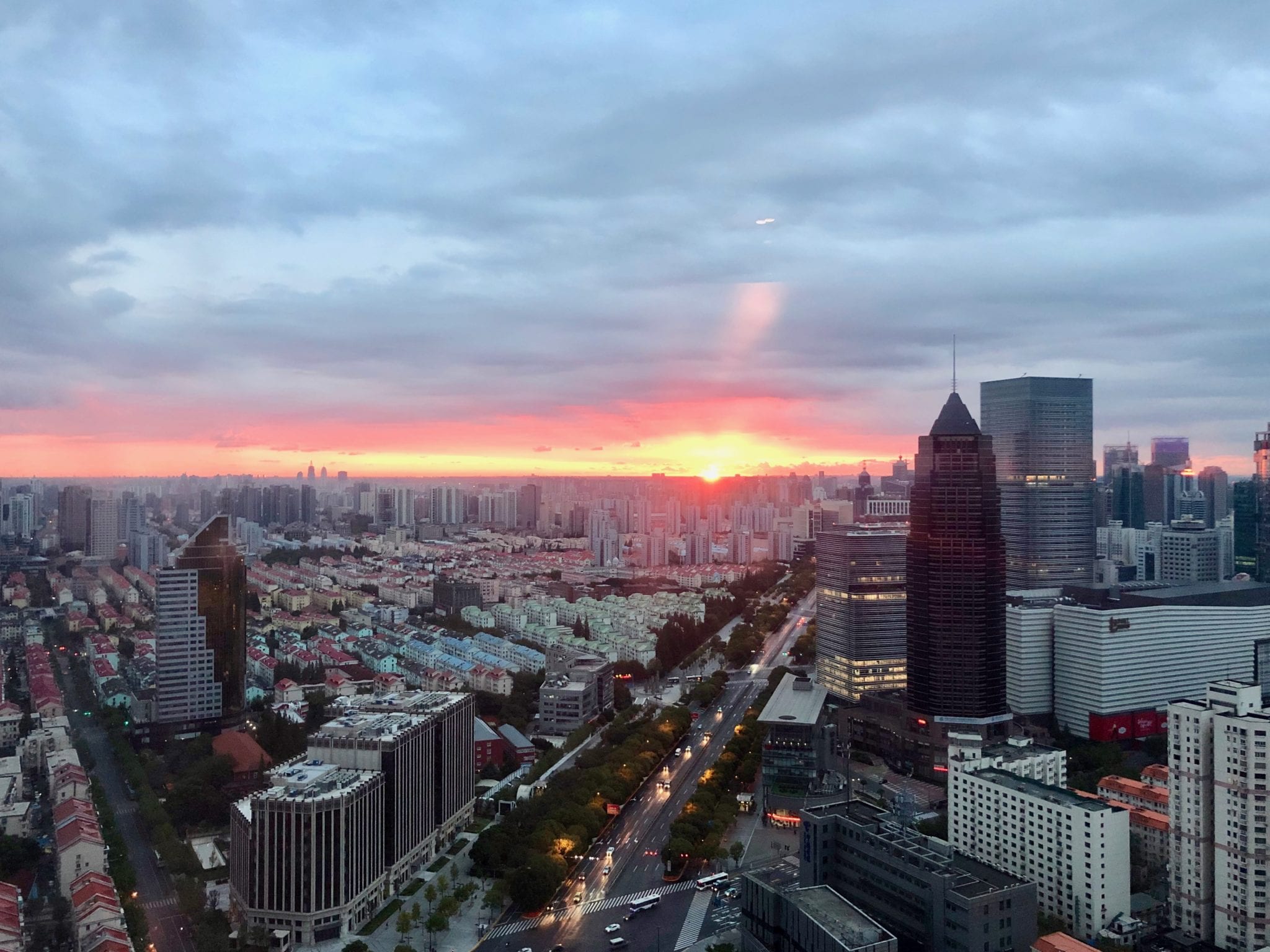 Later here I'm working from the 35th floor on Saturday before the conference. The views are arresting.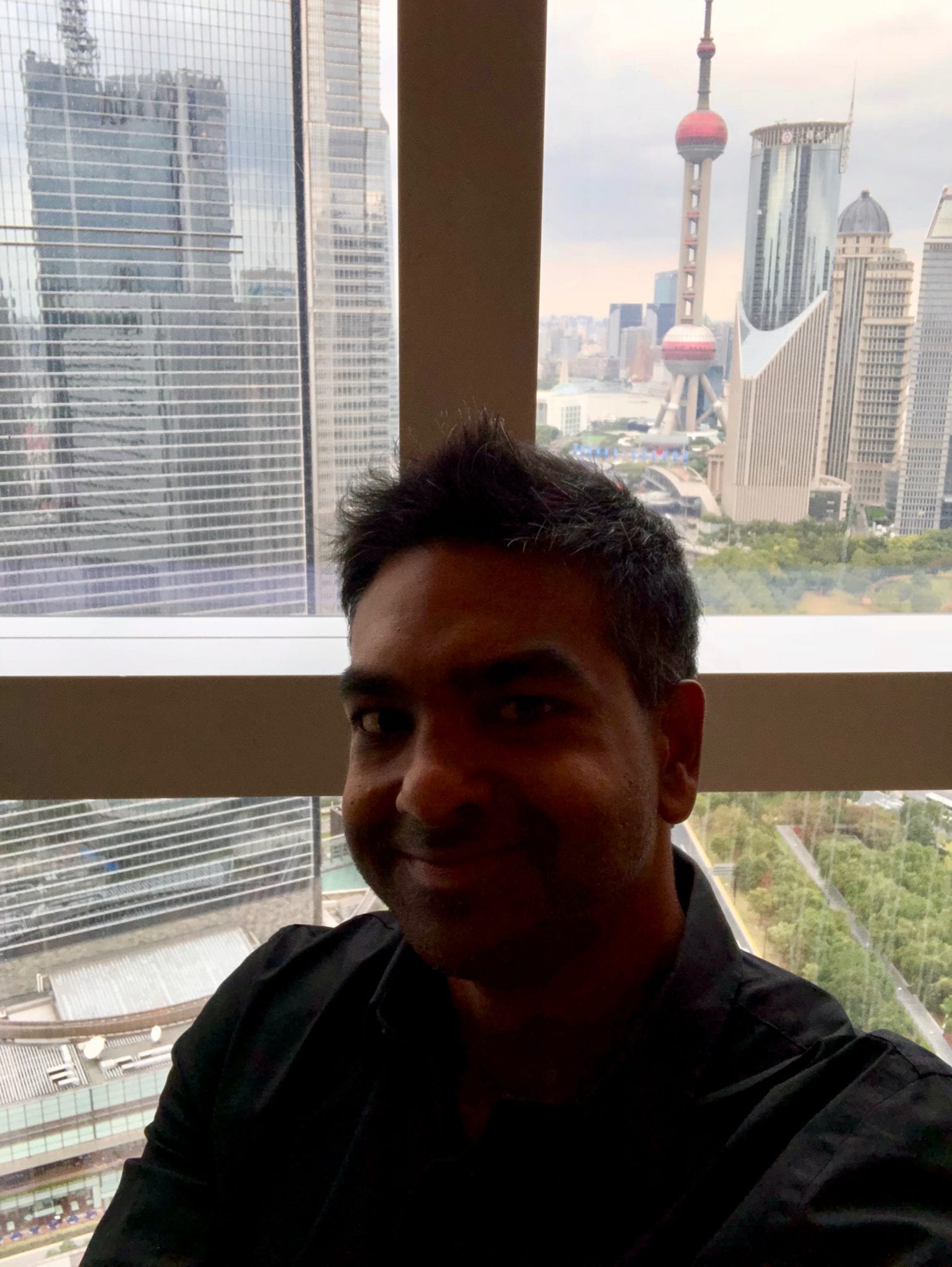 There's a quality to it that I couldn't quite put my finger on.
Being from Kansas, I'm used to "freedom-loving country" where individualism and a right to privacy is simply the default. So to get biometrically scanned upon arrival at the airport, you take notice. Everything is registered. Everything. My fellow Kansan Brad Loncar tweeted about losing his passport and iPad on a bench Tuesday night after our #BIIS18 conference concluded.
The second amazing thing is when I woke up today expecting to start the crazy process of solving this, front desk tells me the police stopped by last night. A kind person saw the iPad and passport and handed it in. The police knew where I was staying b/c everything is registered.

— Brad Loncar (@bradloncar) October 24, 2018
If he'd done that in NYC, probably Kansas too, his identity would have been stolen and his new Apple product as good as gone. Instead the police showed up the next morning at his hotel room because someone had turned it in, and the authorities knew where to find Brad Loncar.
That kind of system is new to a Kansan.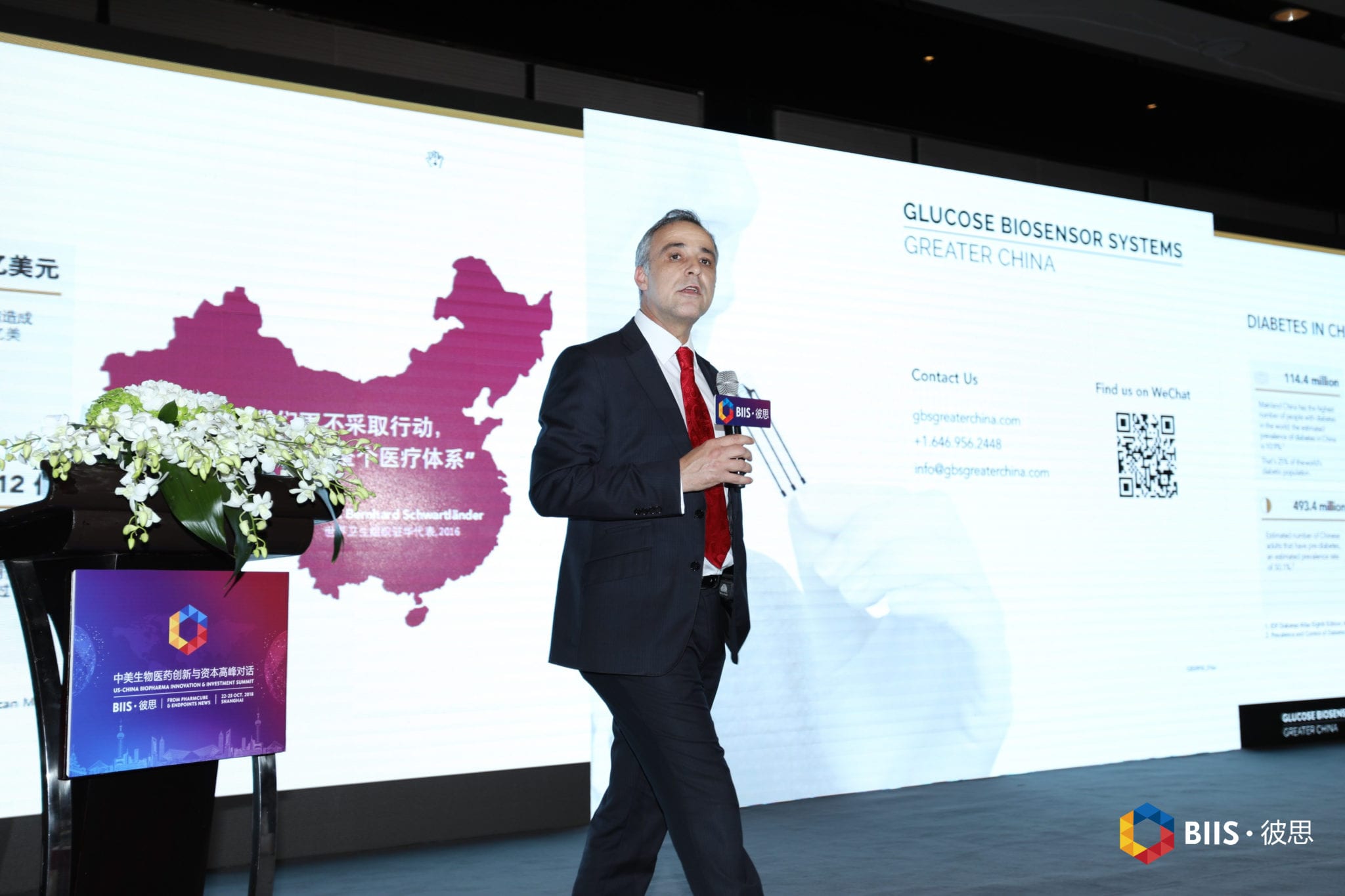 Glucose Biosensor Systems CEO Harry Simeonidis announces news at the conference
---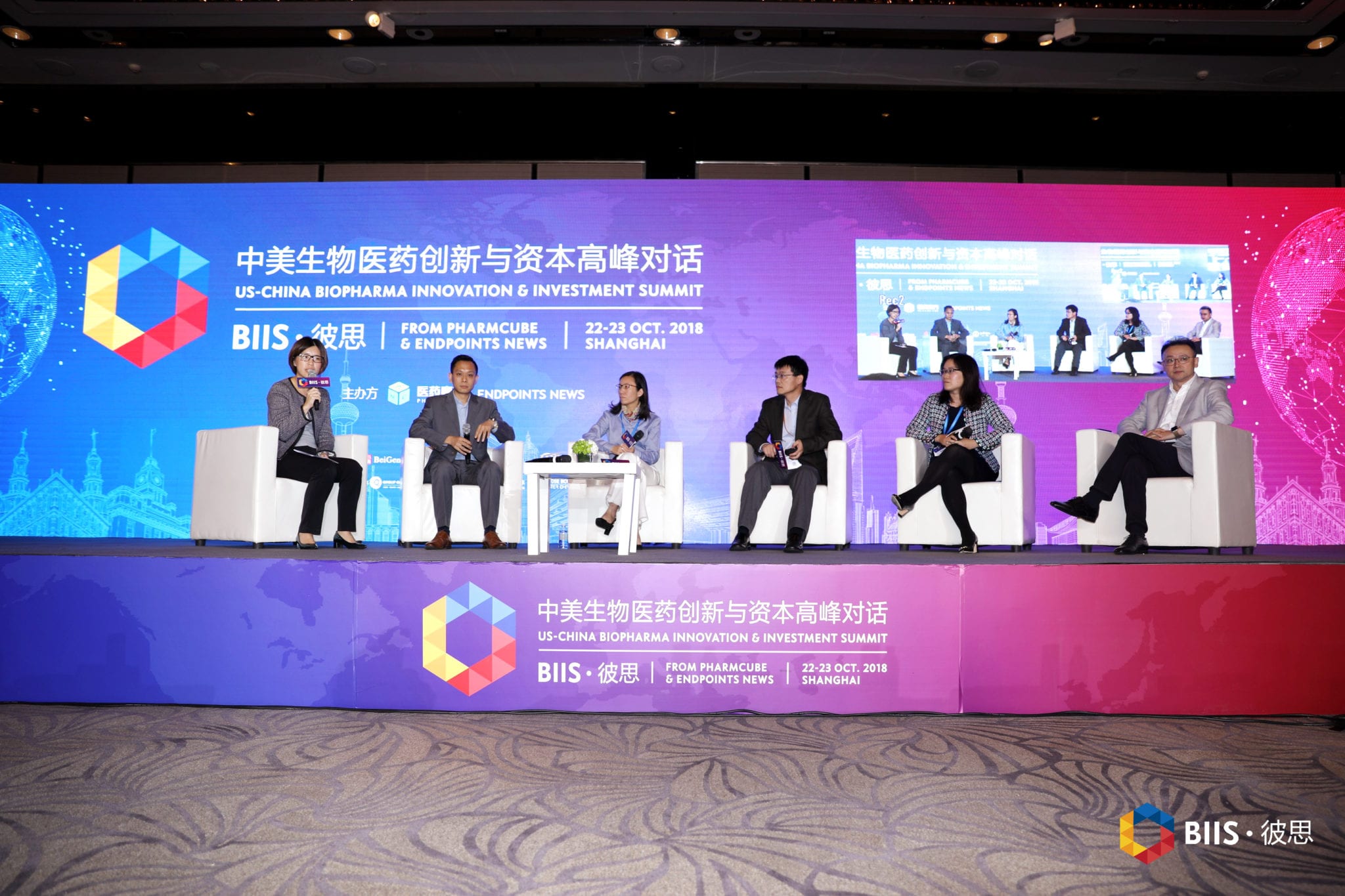 Russell Reynolds Grace Lu introduces her panel on talent recruitment
---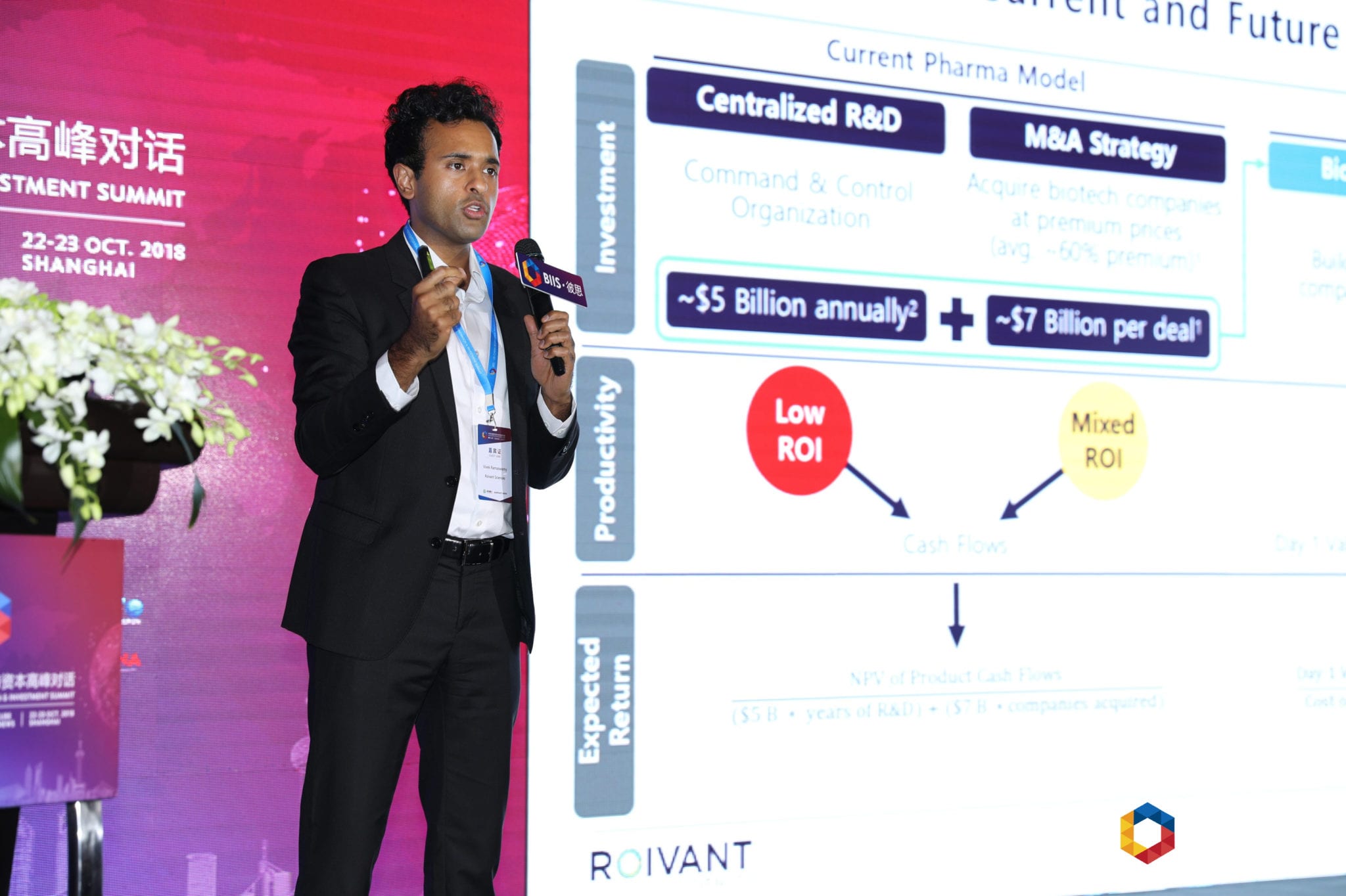 Vivek Ramaswamy gives an explainer on his Vants
---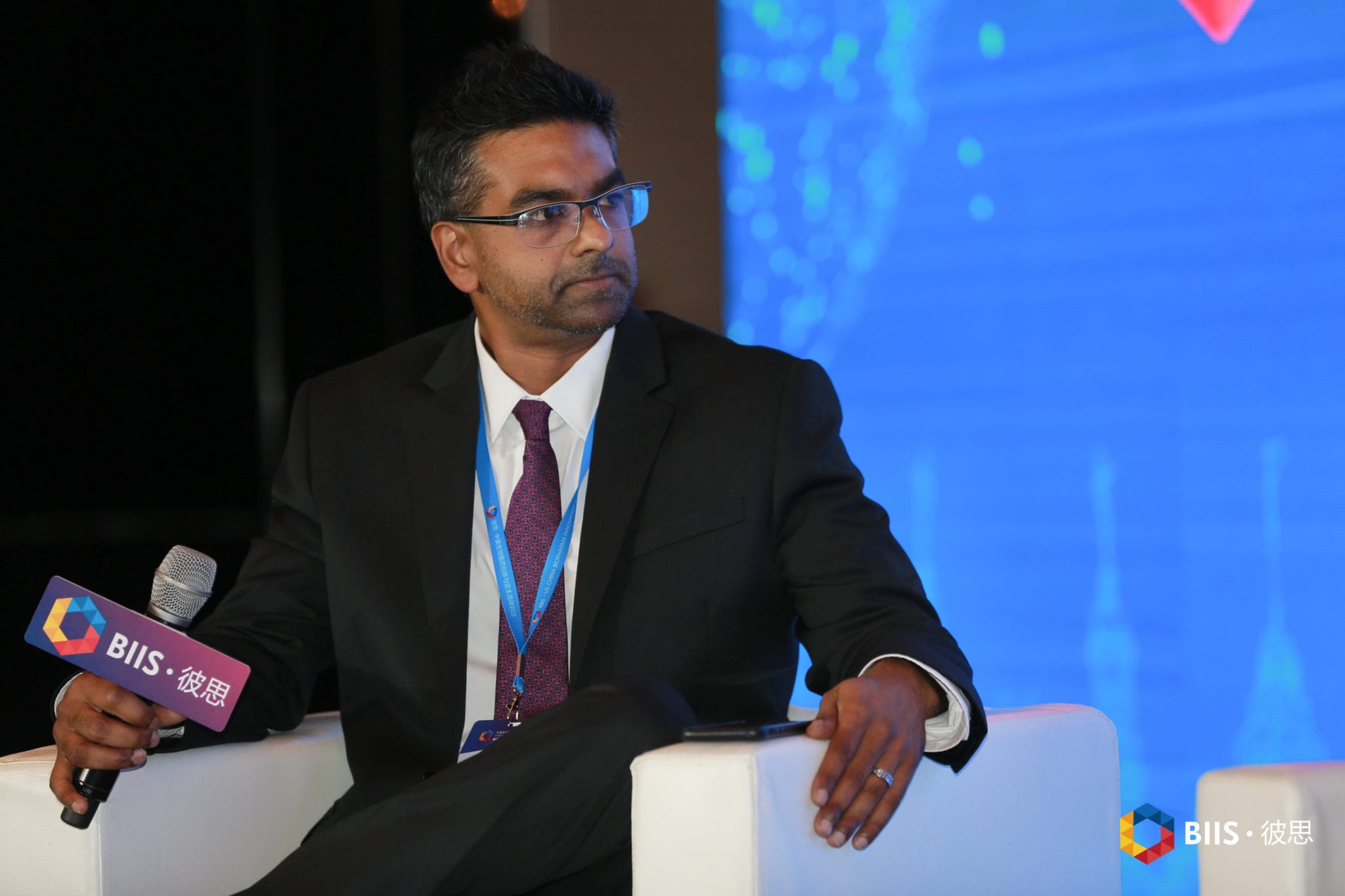 Endpoints founder/CEO Arsalan Arif moderates a panel on what US execs want from Chinese deals
---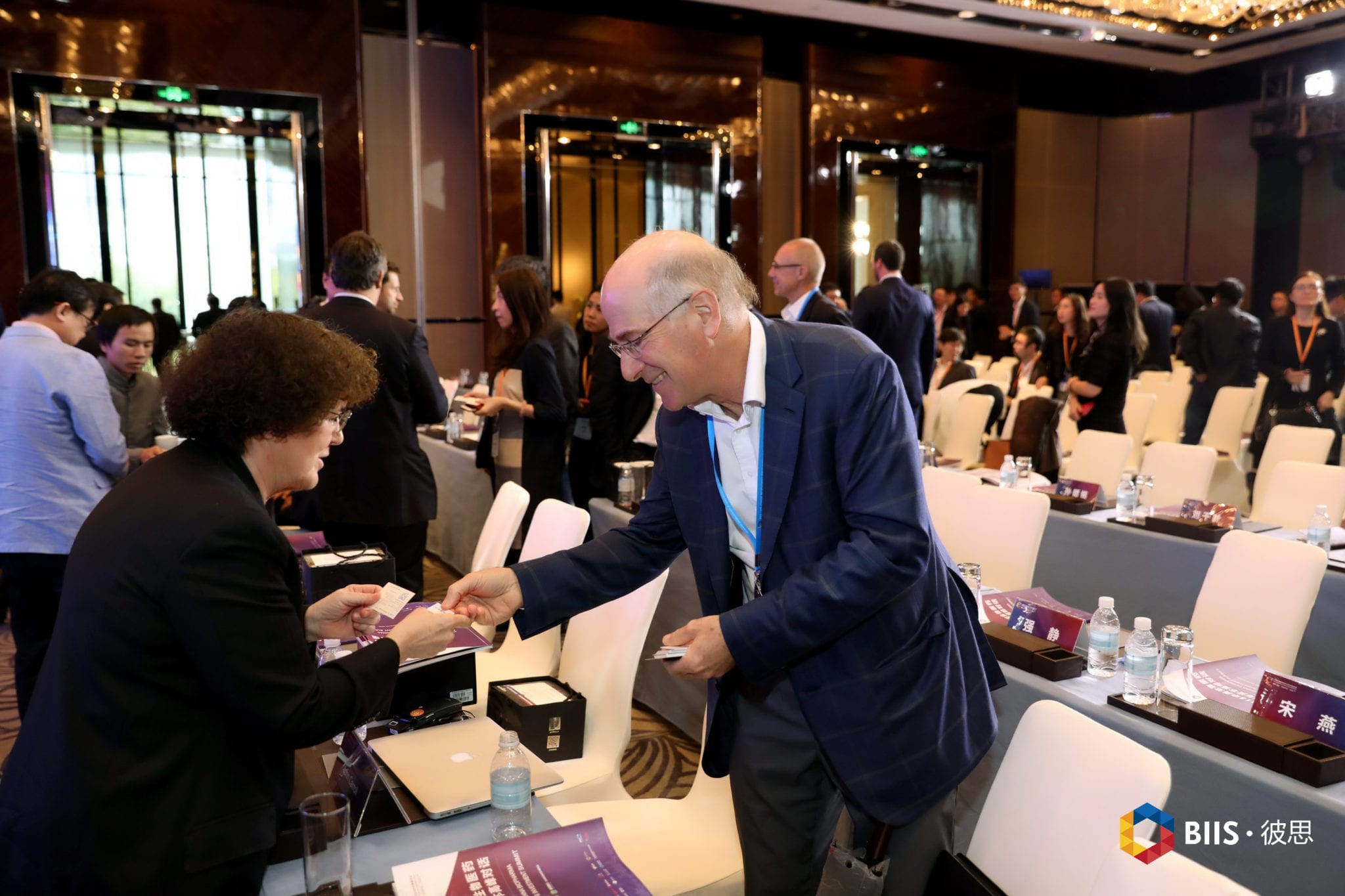 Janet McNicholas with Jones Day speaks with Vida Ventures' Fred Cohen
---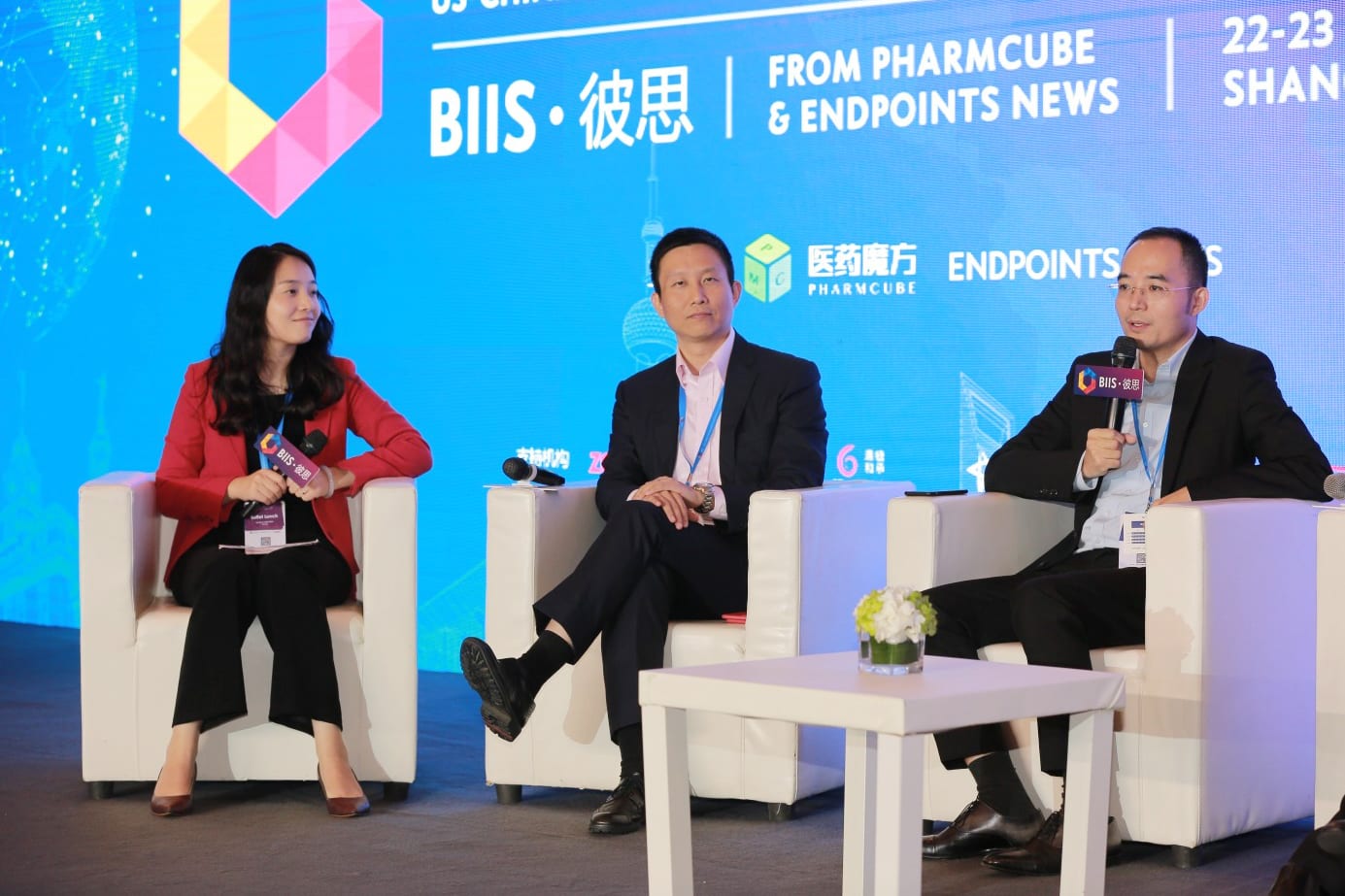 Pharmcube's Jean Cheng 程静 moderates a panel on the Chinese oncology pipeline
---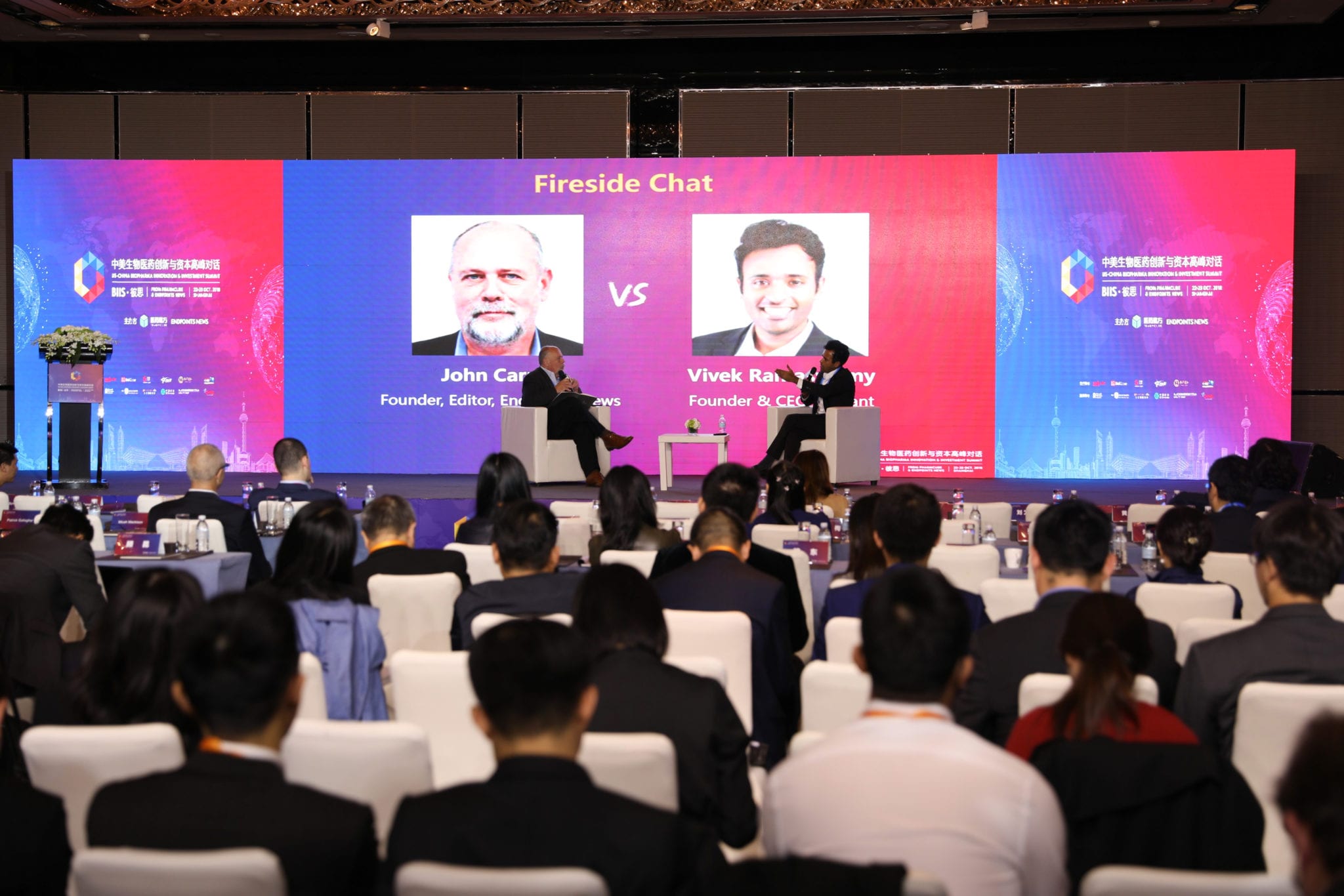 John Carroll and Vivek Ramaswamy fireside chat
---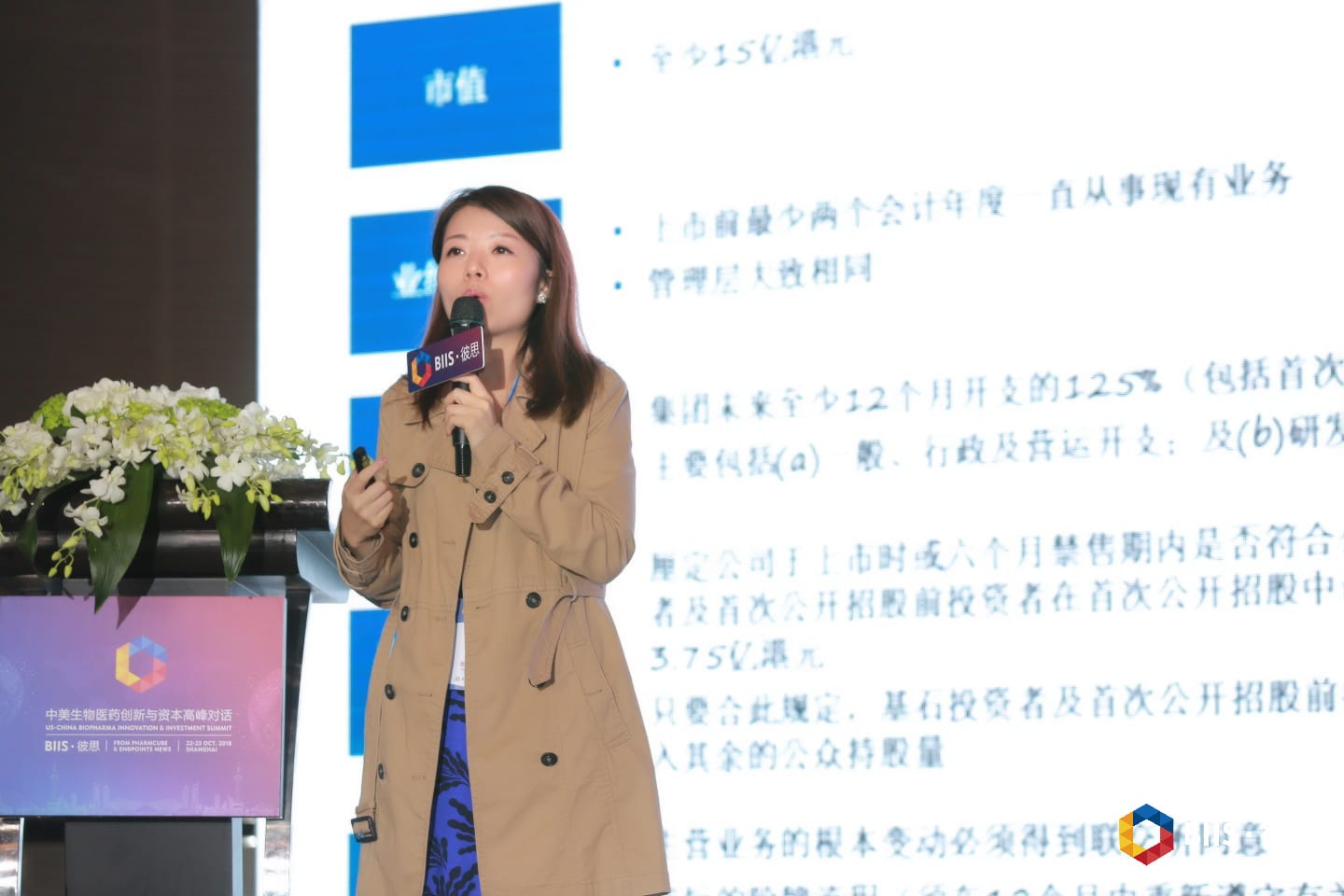 Natalie Chen of the Hong Kong stock exchange explains their new rules on listing
---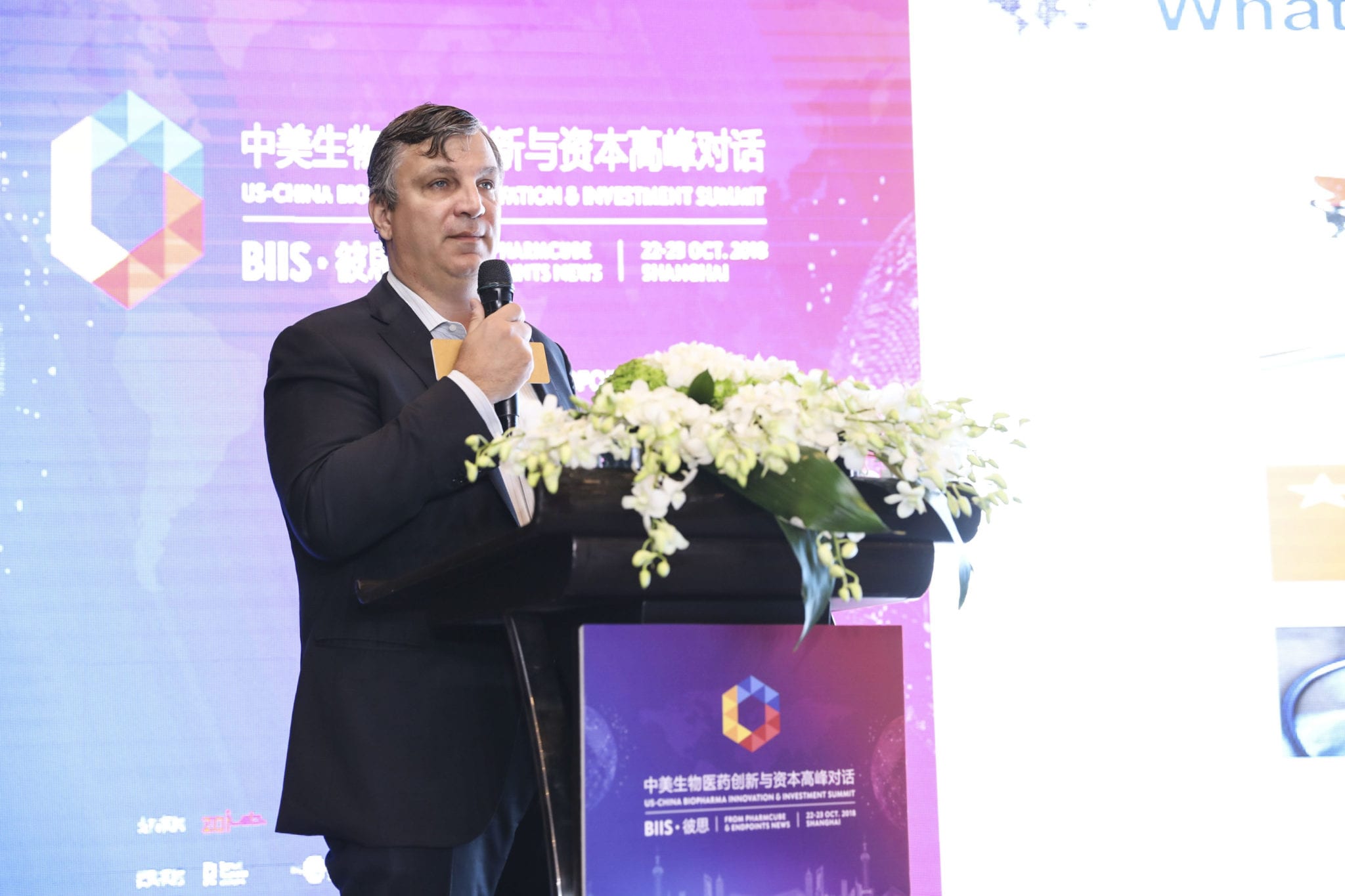 John Oyler, Founder and CEO of BeiGene, delivers a keynote address
---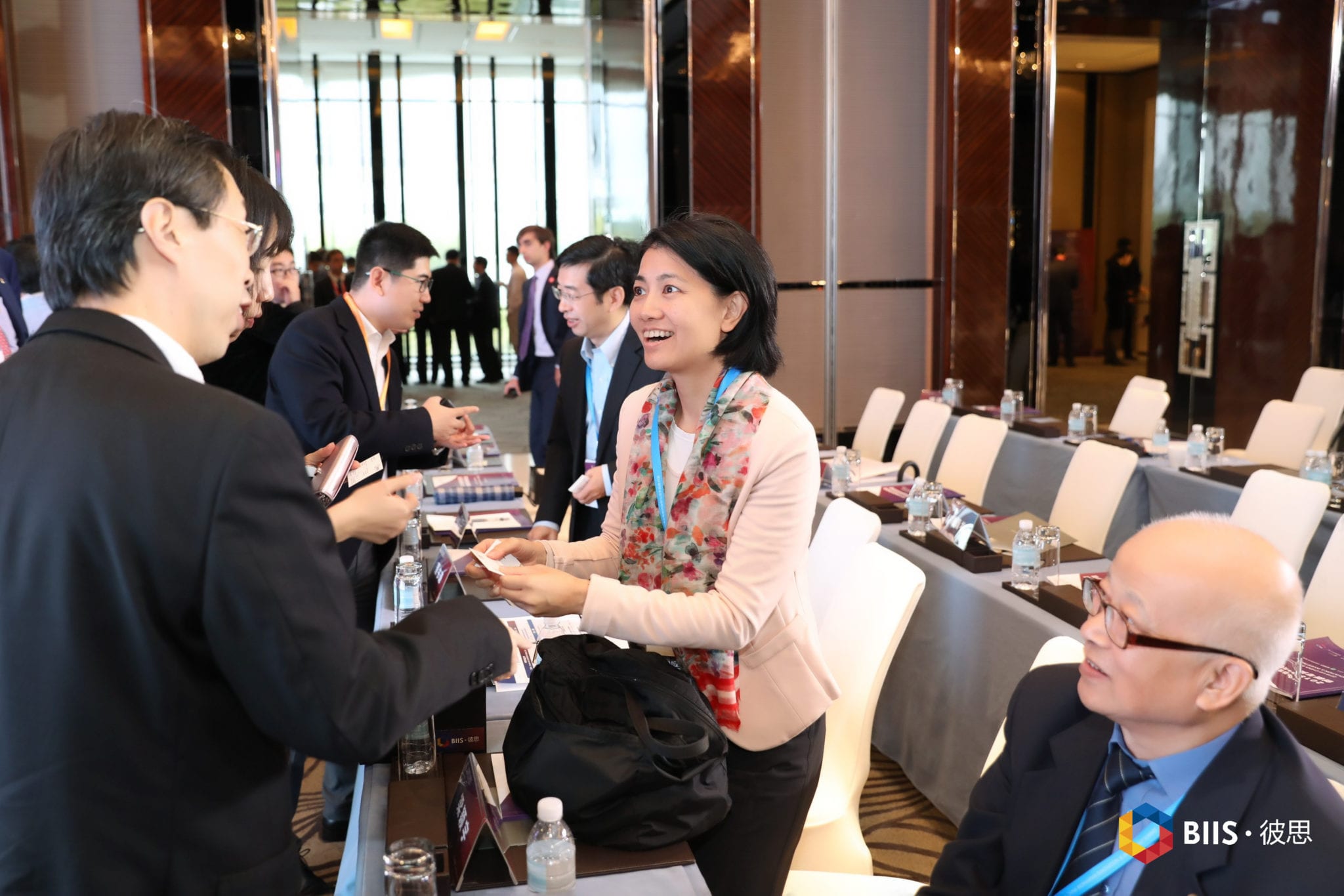 Nisa Leung meets with delegates
---