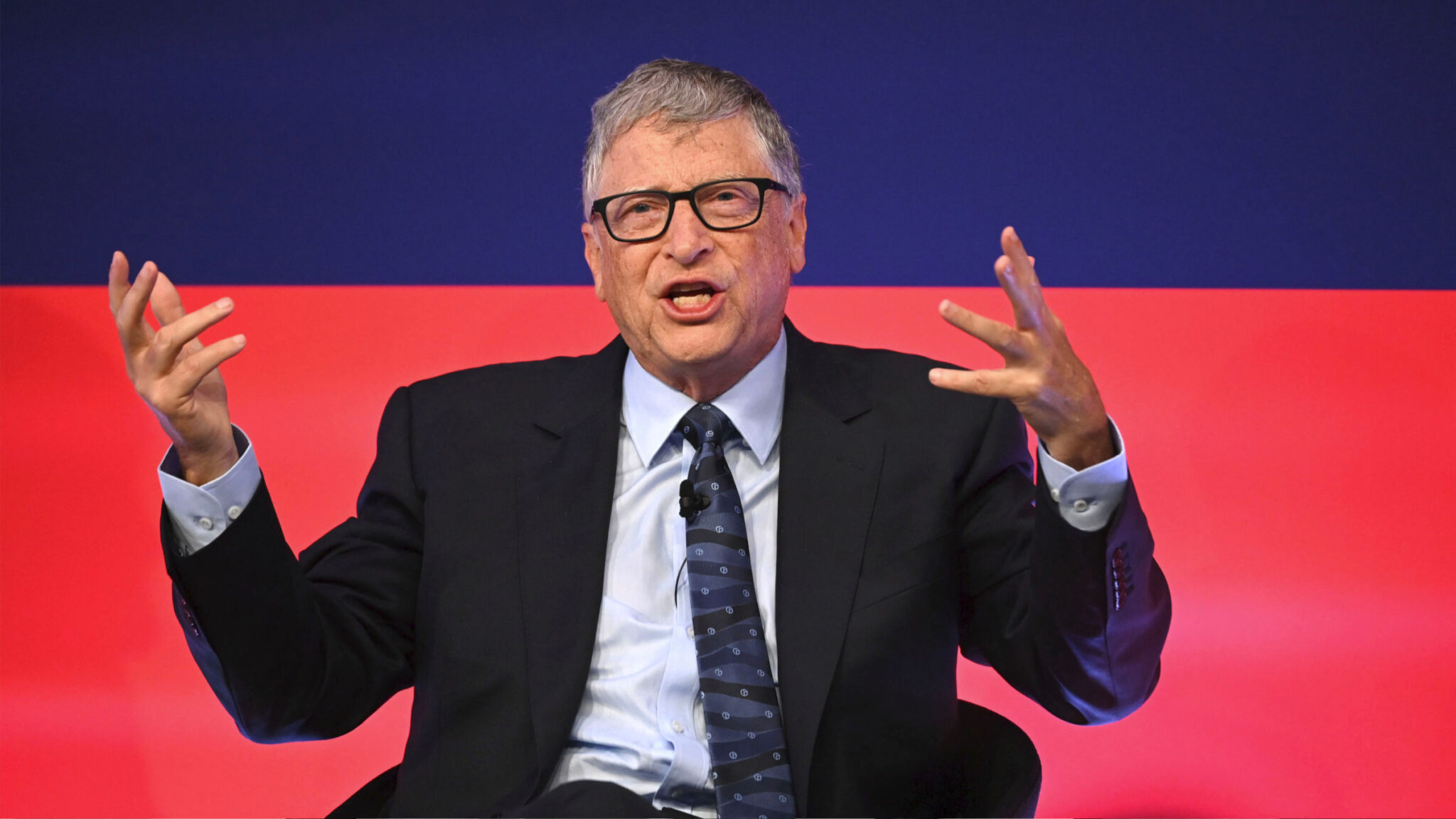 Bill Gates (Leon Neal/Pool via AP Images)
Bill and Melin­da Gates Foun­da­tion backs lit­tle-known biotech go­ing af­ter Pfiz­er, Mer­ck on pneu­mo­coc­cal vac­cine
The Bill and Gates Melin­da Foun­da­tion has raised big mon­ey over its life­time to sup­port med­i­cines for poor­er coun­tries, and it an­nounced its lat­est in­vest­ment on Wednes­day.
In­vent­prise, a biotech lo­cat­ed in the Seat­tle sub­urbs, has se­cured a promise of up to $90 mil­lion from the non­prof­it, aimed at boost­ing de­vel­op­ment of its pneu­mo­coc­cal con­ju­gate vac­cine can­di­date, the Gates Foun­da­tion said Wednes­day morn­ing. The foun­da­tion ex­pects the cash will cov­er Phase I and Phase II stud­ies for the vac­cine, dubbed IVT-25.
The funds will help the start­up com­pete against two Big Phar­mas and some well-backed biotechs in the hunt for the best pneu­mo­coc­cal vac­cine. Mer­ck and Pfiz­er each won ap­proval for new pneu­mo­coc­cal shots this year, af­ter years of de­vel­op­ment. Mer­ck's cov­ers 15 bac­te­r­i­al strains. Pfiz­er's cov­ers 20 strains.
In­vent­prise is try­ing to build a shot that cov­ers 25 strains. That's one more strain than the shot Vax­cyte, a biotech worth $1.3 bil­lion, is plan­ning on bring­ing in­to the clin­ic next year.
It can be a high­ly prof­itable fight. Pri­or to the ad­vent of the Covid-19 vac­cines, Pfiz­er's pneu­mo­coc­cal shot Pre­vnar 13 was the most lu­cra­tive vac­cine on the plan­et.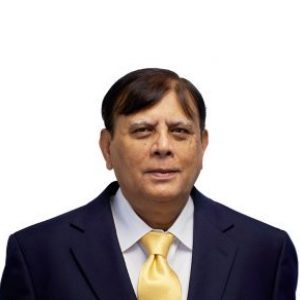 Sub­hash Kapre
In­vent­prise, found­ed in 2012 by for­mer Serum In­sti­tute ex­ec­u­tive di­rec­tor Sub­hash Kapre, has worked with the Gates Foun­da­tion be­fore. Kapre used to be a con­sul­tant be­fore he found­ed In­vent­prise, and the foun­da­tion has fi­nan­cial­ly sup­port­ed dif­fer­ent vac­cine can­di­dates in In­vent­prise's pipeline.
And since In­vent­prise was found­ed, it's re­ceived close to $100 mil­lion in fund­ing from the Gates Foun­da­tion and oth­er sources— even be­fore to­day's deal, com­pa­ny spokesper­son Bill Cad­wal­lad­er told End­points News. Some of Wednes­day's funds will al­so go to­ward beef­ing up In­vent­prise's man­u­fac­tur­ing ca­pa­bil­i­ties.
"I don't re­al­ly con­sid­er us a start­up, but we're a young com­pa­ny and most com­pa­nies out­source man­u­fac­tur­ing," Cad­wal­lad­er said in an in­ter­view. "We will man­u­fac­ture our­selves and so we en­sure our own sup­ply chain."
IVT-25 is still in the pre­clin­i­cal stage, but In­vent­prise said it plans to ad­vance it in­to the first hu­man tri­als in the sec­ond half of next year. Cad­wal­lad­er added that the start­up plans to have a Phase II, proof-of-con­cept study com­plet­ed by the end of 2023. If every­thing goes as planned, In­vent­prise will start Phase III tri­als in 2024 with the vac­cine po­ten­tial­ly ap­proved by 2025 or 2026.
The shot is de­signed to cov­er 25 dif­fer­ent strains of pneu­mo­coc­cal bac­te­ria, in­clud­ing those most preva­lent in African na­tions and oth­er poor coun­tries where the dis­ease af­fects young chil­dren.
"It is un­ac­cept­able that pneu­mo­nia re­mains the lead­ing cause of death among chil­dren un­der the age of five," the foun­da­tion's pneu­mo­nia pro­gram di­rec­tor Kei­th Klug­man said in a state­ment. "The sci­en­tif­ic com­mu­ni­ty must strive to de­vel­op more ef­fec­tive vac­cines to pro­tect the most vul­ner­a­ble chil­dren from more strains of this dev­as­tat­ing dis­ease."
In­vent­prise says its goal is to cre­ate a glob­al fran­chise for pneu­mo­coc­cal con­ju­gate vac­cines, but it has sev­er­al oth­er shots in de­vel­op­ment. The biotech is al­so work­ing on vac­cines for menin­gi­tis, HPV, Covid-19, strep throat and oth­er in­fec­tious dis­eases.
Most of its pro­grams re­main in the dis­cov­ery stage; the 25-va­lent PCV shots for chil­dren and adults are the on­ly two in IND-en­abling stud­ies. In­vent­prise has al­so part­nered with Cana­da's Na­tion­al Re­search Coun­cil to ad­vance de­vel­op­ment of some of these can­di­dates.