Bill Gates and rich al­lies help fund an alt-biotech start­up path for the gene ex­pres­sion ex­perts at Ex­i­cure
Ex­i­cure CEO David Giljo­hann has been busy.
In the past cou­ple of months, he's round­ed up two tranch­es of cash to­tal­ing $31.5 mil­lion from a grow­ing band of back­ers, with Bill Gates com­ing back to join new, wealthy in­vestor Fred Knoll in a syn­di­cate that has strayed far off the typ­i­cal start­up fund­ing path in biotech.
But that's not his on­ly di­ver­gence from the stan­dard course. He's ex­e­cut­ed a "clean" re­verse merg­er with a com­plete­ly emp­ty shell to go out on­to the OTC mar­ket — not Nas­daq. And, back in the norm, he's fol­lowed up on his first round of Phase I da­ta with plans to line up a se­ries of Phase II stud­ies to put his plat­form tech to a cru­cial test.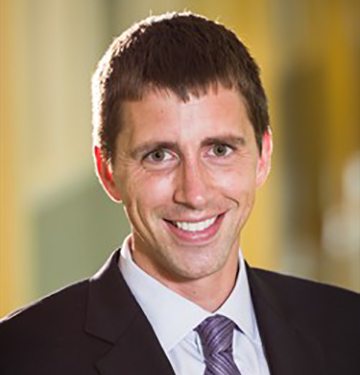 David Giljo­hann
"We start­ed on a very dif­fer­ent path," ac­knowl­edges the CEO, "with high­ly ed­u­cat­ed tech in­vestors who be­lieve in" spher­i­cal nu­cle­ic acid nan­otech­nol­o­gy.
Aside from Gates, the group in­cludes Er­ic Lefkof­sky, co-founder of Groupon, for­mer Mi­crosoft strat­e­gy chief Craig Mundie, the Rath­mann Fam­i­ly Foun­da­tion, re­tired Aon CEO Patrick Ryan, Il­lu­mi­na co-founder David Walt as well as Mark Tomp­kins and Kat­a­lyst Se­cu­ri­ties. They're all back­ing a pub­lic com­pa­ny now, though shares aren't trad­ing yet.
"We thought, giv­en the in­vestor base, this was a sim­pler way" to go pub­lic, Giljo­hann told me over the week­end about his OTC plans, af­ter de­tail­ing the lat­est batch of $11.2 mil­lion to come through from his syn­di­cate. "For us it was the best avail­able op­tion to take the com­pa­ny pub­lic." The Nas­daq route was not avail­able to them.
It hasn't hurt hav­ing Bill Gates in­vest in each round. This new batch of in­vestors in­cludes Luye Phar­ma, a big Chi­nese group that has been spread­ing its wings in the US and Knoll Cap­i­tal In­vest­ment, which man­ages a fam­i­ly for­tune that wasn't hurt at all af­ter Pfiz­er bought out Medi­va­tion, where Knoll was one of the top 5 in­vestors to cash out. And let's not for­get Ea­ger In­fo In­vest­ments and Pur­ple Arch Ven­tures, a group of North­west­ern alum, hap­py to help sup­port a biotech which emerged from the lab of North­west­ern chemist Chad Mirkin.
Ex­i­cure has now raised a to­tal of $75 mil­lion-plus, says the CEO. That mon­ey is be­ing used to pur­sue the de­vel­op­ment of new ther­a­pies that start with an ar­ti­fi­cial nanos­phere as a scaf­fold, as­sem­bling sin­gle- and dou­ble-strand­ed nu­cle­ic acids on the sur­face — cre­at­ing a "third form" of nu­cle­ic acids de­signed to eas­i­ly slip in­to cells with­out trig­ger­ing an im­mune re­sponse.
The SNAs can use an­ti­sense or RNAi path­ways to do their du­ty in reg­u­lat­ing gene ex­pres­sion. And the com­pa­ny is putting it on the line first with skin cells.
There are three clin­i­cal stage pro­grams.
AST-005 tar­gets TNF for mild to mod­er­ate pso­ri­a­sis. Pur­due came in and part­nered on it, with Phase I done and a Phase Ib wrap­ping soon.
XCUR 17 al­so tar­gets pso­ri­a­sis through an IL-17 re­cep­tor in the skin. Clin­i­cal tri­als be­gin in Q1 '18.
Then there's a TLR9 ag­o­nist — AST 008 — for sol­id tu­mors in com­bi­na­tion with a check­point. A tri­al is slat­ed to be­gin soon.
Go­ing pub­lic puts them on the SEC's map, where they'll have to file all their fi­nan­cials. An ini­tial 8K pro­vides some in­sight in­to their part­ner­ship with Pur­due, which signed a $780 mil­lion part­ner­ship on 005, where they are tak­ing the lead on the clin­i­cal work. Ac­cord­ing to the fil­ing, Pur­due got that deal rolling with a mod­est $10 mil­lion up front, with the rest due in mile­stones.
The next big stage for Ex­i­cure in­volves some de­tailed Phase II da­ta in some big dis­eases. Mak­ing a splash here won't be easy. But it's all been work­ing so far.