Bill Haney be­lieves there's a bet­ter way to build a biotech — and now he has $100M more at Sky­hawk to prove it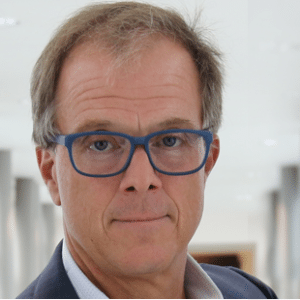 Bill Haney
Bill Haney want­ed to do things dif­fer­ent­ly when he launched Sky­hawk Ther­a­peu­tics at the be­gin­ning of the year with $8 mil­lion in seed cash from some un­con­ven­tion­al biotech back­ers.
Now he has a $100 mil­lion more to fo­cus the team on step 3:
"I think we start dri­ving drugs in­to the clin­ic," he says.
Cel­gene — which has had more than its share of woes this year — will have a lot to do with that. The big biotech has un­corked one of its clas­sic start­up col­lab­o­ra­tions with Sky­hawk, drawn by the emerg­ing field of drug­ging RNA and the team of sci­en­tists at the biotech who are rac­ing to get out front with the new plat­form play.
Cel­gene is pay­ing Haney and co-founder Kath­leen Mc­Carthy $60 mil­lion up­front to get them fo­cused on a line­up of new neu­ro­sciences pro­grams. The dis­ease tar­gets in­clude amy­otroph­ic lat­er­al scle­ro­sis — ALS — and Hunt­ing­ton's dis­ease. And the com­pa­ny is buy­ing an eq­ui­ty stake as well, con­tribut­ing to­ward a $40 mil­lion raise along­side a group of in­vestors that in­cludes the Duke of Bed­ford, tech in­vestor Great­point and Alexan­dria Ven­ture In­vest­ments.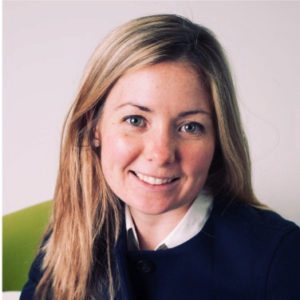 Kath­leen Mc­Carthy
Mile­stones? There Haney isn't be­ing spe­cif­ic, but he did vol­un­teer that it's big­ger than the $2 bil­lion pack­age Cel­gene hand­ed to Prothena when their ex­ecs aligned on a part­ner­ship aimed at con­struct­ing a new neu­ro­sciences pipeline.
Ex­cit­ed much? You could say that.
"I just love these guys," says Haney, sin­gling out long­time de­vel­op­ment vet Richard Har­g­reaves and his team at Cel­gene for the ad­vice they're get­ting.
"You don't want 4 hands on the wheel and co-dri­ve," he adds. But gain­ing ad­vice to speed up the pre­clin­i­cal ef­fort comes in mighty handy, along with Cel­gene's en­dorse­ment of a tech­nol­o­gy that al­so in­cludes key play­ers like Mike Gilman's Ar­rakis, Ex­pan­sion Ther­a­peu­tics and Ri­bometrix.
Haney is back­ing the work of Mc­Carthy and her group of 25 staffers and FTEs work­ing on the start­up project. The Roche vet worked on the SMA drug RG7916 — a project that has now wound its way in­to piv­otal tri­als.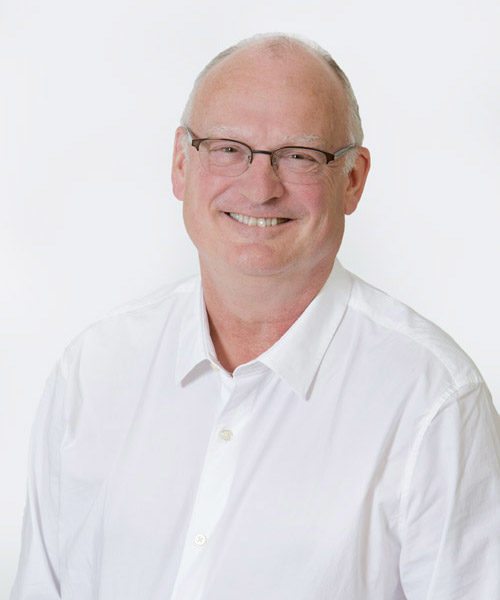 Richard Har­g­reaves
"We will do more part­ner­ships," says the CEO, "maybe one more this year." He has some term sheets to look at and con­sid­er. In the mean­time, the com­pa­ny has kept on­col­o­gy for it­self so far, look­ing to build its own pipeline.
Haney is still quite new to biotech, ar­riv­ing with his oth­er com­pa­ny Drag­on­fly, which he found­ed with MIT's Tyler Jacks and David Raulet out of Berke­ley. A doc­u­men­tary film­mak­er and chair­man of Blu Homes, Haney isn't a fan of the Se­ries A-B-C-D ap­proach to rais­ing mon­ey through the ven­ture back­ers that fu­el much of the work. Why hand out com­mon shares to staff and pre­ferred stock to these in­vestors? And you have to con­sid­er that the VCs' in­ter­ests may not align so well with longterm com­pa­ny build­ing.
So he's been in­volved with fam­i­ly of­fices, work­ing with in­vestors like long­time friend and col­league Tim Dis­ney and oth­ers when rais­ing seed mon­ey. Haney has blazed a trail in the Boston/Cam­bridge biotech hub in short or­der. And he isn't slow­ing down.