Bil­lion­aire-backed Park­er In­sti­tute tack­les the Holy Grail of can­cer R&D — with a vir­tu­al un­known
Up un­til about 6 months ago, Fred Rams­dell, the vice pres­i­dent for re­search at the Park­er In­sti­tute for Can­cer Im­munother­a­py, had nev­er heard of Tes­sa Ther­a­peu­tics. But he and some of the top can­cer re­searchers as­so­ci­at­ed with the Park­er In­sti­tute's far flung net­work of in­ves­ti­ga­tors have been mak­ing up for lost time.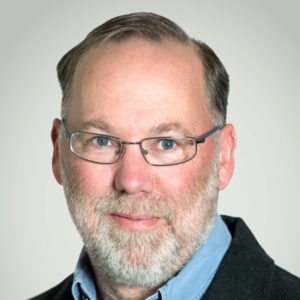 Fred Rams­dell
The Park­er In­sti­tute — fund­ed by tech mogul Sean Park­er — is an­nounc­ing Mon­day that it is mak­ing a leap in­to next-gen adop­tive cell ther­a­pies for can­cer, join­ing with Sin­ga­pore-based Tes­sa. Their new biotech al­ly is now en­gaged in a Phase III tri­al that hopes to open a new chap­ter in the field, look­ing to share the spot­light with the lead­ers which have dom­i­nat­ed the im­munother­a­py are­na so far. And the part­ners have some big plans for the fu­ture.
"Ob­vi­ous­ly there's a lot of press and clin­i­cal da­ta and ex­cite­ment around CAR-T," says Rams­dell, the vice pres­i­dent for re­search at the Park­er In­sti­tute. "That's great and won­der­ful. What Tes­sa is do­ing is a lot dif­fer­ent."
In­stead of ex­tract­ing T cells and reengi­neer­ing them to hunt down and kill can­cer cells, a CAR-T ap­proach that re­quires ag­gres­sive man­age­ment of some se­vere re­ac­tions but with some re­mark­able re­sults for liq­uid can­cers, Tes­sa takes blood and ex­pands and adapts virus-spe­cif­ic T cells to tar­get vi­ral­ly-as­so­ci­at­ed tu­mors like cer­vi­cal and head and neck can­cer, swarm­ing the cells.
"As much as its tech­no­log­i­cal as­pect, it's al­so a philo­soph­i­cal align­ment," Rams­dell adds about the al­liance. "They have a very good sci­en­tif­ic un­der­pin­ning. They know what they're do­ing; very well round­ed….You nev­er know, but it looks re­al­ly quite good."
In this new col­lab­o­ra­tion, star im­munother­a­py spe­cial­ists like Phil Green­berg at the Fred Hutch and Crys­tal Mack­all of Stan­ford are be­ing brought in to work with Tes­sa's re­search team, head­ed by Chief Sci­en­tif­ic Of­fi­cer John Con­nol­ly and CMO Han Chong Toh, the deputy di­rec­tor of the Na­tion­al Can­cer Cen­tre Sin­ga­pore and one of the top can­cer in­ves­ti­ga­tors in the re­gion. Oth­er in­ves­ti­ga­tors in the Park­er net­work can al­so pitch ideas on ad­vanc­ing the work, pos­si­bly even get­ting fund­ing for small proof-of-con­cept stud­ies to test their no­tions.
"In any col­lab­o­ra­tion," says Rams­dell, "we can be the hub of that wheel and bring the dif­fer­ent ap­proach­es to­geth­er."
That fits in per­fect­ly with Tes­sa's strat­e­gy, Con­nol­ly tells me. The vet­er­an Bay­lor Col­lege of Med­i­cine in­ves­ti­ga­tor ran in­to Han Chong Toh — who had been at the Cen­ter for Cell and Gene Ther­a­py at Bay­lor Col­lege of Med­i­cine work­ing un­der found­ing di­rec­tor Mal­colm Bren­ner — af­ter he moved to Sin­ga­pore in 2010 to set up a lab.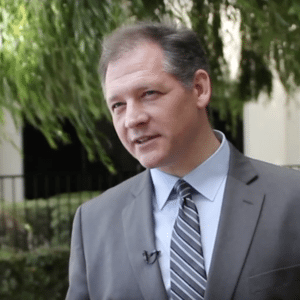 John Con­nol­ly
Tes­sa's Phase III will read out in 2018, says Con­nol­ly, giv­ing them a piv­otal chance to demon­strate how they can trans­form B cells with the Ep­stein-Barr virus, mov­ing be­yond ran­dom ac­ti­va­tion of T cells with chimeric anti­gen re­cep­tors to a po­ten­tial­ly much more tar­get­ed cell ther­a­py de­signed to con­tin­u­al­ly hunt down and kill spe­cif­ic can­cer cells. The HPV pro­gram can do the same for head and neck and oth­er can­cers. And when you start to mar­ry this ap­proach with oth­er im­munother­a­pies, you can start to vi­su­al­ize Tes­sa's goal: elim­i­nat­ing sol­id tu­mors, the Holy Grail of cell ther­a­py.
Con­nol­ly and Han Chong Toh are di­rect­ing the late-stage pro­gram, sanc­tioned with the FDA's fast track and or­phan drug des­ig­na­tions, which is be­ing con­duct­ed in 5 coun­tries with 29 sites.
Rams­dell was at­tract­ed by an ap­proach that should avoid off­site tox­i­c­i­ty. And with the nat­ur­al sig­nal­ing in­volved, he al­so be­lieves you're more like­ly to cre­ate mem­o­ry cells that can keep up the at­tack — promis­ing a durable re­sponse.
"Tes­sa (with a base of IP in-li­censed from Bay­lor Col­lege of Med­i­cine) adds their own se­cret sauce of cy­tokines that ac­ti­vate in a par­tic­u­lar way for good killing and dura­bil­i­ty," notes Rams­dell, help­ing avoid the risk of burn­ing the cells out, which hap­pens when you mul­ti­ply their num­bers.
The ear­ly re­sults "showed beau­ti­ful sur­vival da­ta," says Con­nol­ly, which helped at­tract a line­up of fam­i­ly of­fices and high net worth in­vestors to back a biotech that now has a staff of about 130.
Tes­sa turned up at AS­CO in ear­ly June with Phase II da­ta on 35 pa­tients with rare cas­es of Stage 4c na­sopha­ryn­geal car­ci­no­ma, or NPC, as­so­ci­at­ed with Ep­stein-Barr virus. Their con­clu­sion:
The 2- and 3-year over­all sur­vival rates were 62.9% and 37.1% re­spec­tive­ly, which rep­re­sent the best re­port­ed sur­vival out­come for first-line treat­ment of ad­vanced NPC when com­pared to his­tor­i­cal clin­i­cal tri­als.
Tes­sa added that it has bio­mark­ers to iden­ti­fy which pa­tients are like­ly to ben­e­fit, the kind of strat­e­gy that the FDA prefers.
'We're very in­ter­est­ed in mov­ing CAR-T to next-gen as well, putting pay­loads in­to CAR-T, etcetera, etcetera," says Rams­dell. "The par­al­lel here is that as you move in­to sol­id tu­mors, Tes­sa is more ad­vanced tech­ni­cal­ly, con­cep­tu­al­ly and philo­soph­i­cal­ly."
Just a few months ago Tes­sa launched a col­lab­o­ra­tion with Rochester, MN-based Vyr­i­ad, which has clin­i­cal-stage on­colyt­ic virus­es that in­fect and de­stroy can­cer cells, but al­so use anti­gens to flag an im­mune sys­tem at­tack (one of a group of next-gen on­colyt­ics com­pa­nies look­ing to do T-Vec bet­ter. Tes­sa sees it as a match of syn­er­gis­tic tech­nolo­gies for fight­ing can­cer.
In March Tes­sa al­so bought out an­oth­er Sin­ga­pore start­up, Eu­chloe, which has been work­ing on a slate of an­ti­bod­ies, in­clud­ing PD-1, as well as chimeric anti­gen re­cep­tor tech­nolo­gies for next-gen CARs.
Tes­sa may just be still in the ear­ly stages of its de­but on the glob­al biotech scene. But with Asian biotechs tak­ing a more cen­tral role in drug de­vel­op­ment, it could al­ready be on the verge of do­ing some­thing big.