Bind bur­ial com­plete, An­drew Hirsch lands the CFO's job at high-pro­file Agios
Now that An­drew Hirsch has wrapped up Bind's plat­form tech and shipped it to Pfiz­er fol­low­ing a bank­rupt­cy auc­tion, he's leaped on­to a new ship at Cam­bridge, MA-based Agios, tak­ing the CFO's job.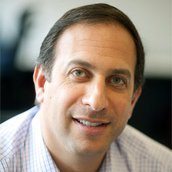 An­drew Hirsch
The new po­si­tion puts Hirsch in the ex­ec­u­tive suite with David Schenkein, who's blazed a high-pro­file path in the clin­ic with its can­cer drugs, re­cent­ly fo­cus­ing on re­jig­ging its col­lab­o­ra­tion with Cel­gene to con­cen­trate on im­muno-on­col­o­gy.
Hirsch ini­tial­ly went to Bind as a CFO in 2012, but got bumped up to the CEO's job af­ter Scott Minick left the com­pa­ny and re­turned to the West Coast. A well known fig­ure in the Cam­bridge, MA biotech hub, Hirsch is a 10-year vet of Bio­gen and al­so han­dled the num­bers at Avi­la un­til it was bought out by Cel­gene. Agios added that Glenn God­dard, se­nior vice pres­i­dent of fi­nance, will be leav­ing the com­pa­ny at the end of Sep­tem­ber "to pur­sue oth­er op­por­tu­ni­ties."
Bind was val­ued at $200 mil­lion when the com­pa­ny, one of many formed with tech from MIT's Bob Langer, went pub­lic. But its lead drug, BIND-014, proved to be a dis­ap­point­ment in the clin­ic, con­found­ing Hirsch's ef­forts to lead it for­ward. A lender then called its note, forc­ing a Chap­ter 11 auc­tion that saw Pfiz­er snap it all up for $40 mil­lion, with plans to take the nano tech plat­form in house.
This is one of a num­ber of biotech shut­downs that you can ex­pect this year. With biotech still try­ing to re­cov­er from an H1 melt­down in share prices, mar­gin­al com­pa­nies with small pipelines have few op­tions in the face of fail­ure. Eleven Bio, for ex­am­ple, is al­so eval­u­at­ing its fi­nal moves af­ter back-to-back fail­ures. More will fol­low.
Biotech, though, came out of the boom big­ger than ever, mak­ing it pos­si­ble for Hirsch and oth­er well con­nect­ed ex­ecs to look to start a new chap­ter in their ca­reers at oth­er drug de­vel­op­ment com­pa­nies. Said Schenkein:
"An­drew's lead­er­ship ex­pe­ri­ence and work across a wide range of ar­eas of the busi­ness will be in­stru­men­tal as we build for the fu­ture and work to achieve our vi­sion of build­ing a sus­tain­able mul­ti-prod­uct bio­phar­ma­ceu­ti­cal com­pa­ny."