Bio­gen chair Ste­lios Pa­padopou­los takes his in­vest­ing ex­pe­ri­ence to the SPAC par­ty, rais­ing $100M for a blank check deal
A long­time biotech vet — and one of the best con­nect­ed ex­ecs in the in­dus­try — is jump­ing in­to the SPAC game, en­ter­ing the play­ing field with $100 mil­lion in the blank check com­pa­ny.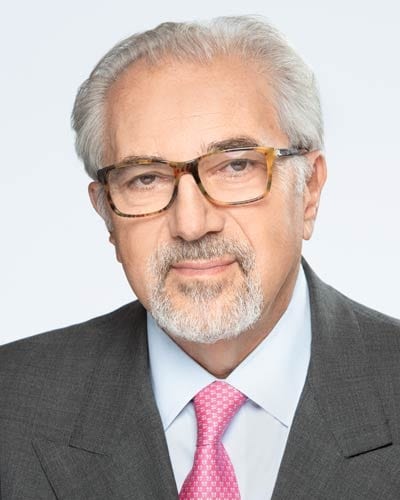 Ste­lios Pa­padapou­los
Ste­lios Pa­padopou­los, the chair­man of Bio­gen since 2014, closed the $100 mil­lion raise Fri­day as he seeks a biotech part­ner to go pub­lic through a re­verse merg­er. The SPAC, called Eu­crates Bio­med­ical Ac­qui­si­tion, priced at $10 per share and each share comes with one-third of a war­rant that can be used to buy shares at $11.50 each.
Eu­crates was formed by Vedan­ta Man­age­ment, a pri­vate in­vest­ment man­age­ment firm with over $400 mil­lion in as­sets as of the end of 2019.
Pa­padopou­los' track record run­ning biotechs dates back to the mid-1990s, when he co-found­ed Ex­elix­is and he's served as com­pa­ny chair­man since 1998. Through­out that pe­ri­od, he al­so spent time as a life sci­ences in­vest­ment banker, spend­ing near­ly 20 years at PaineWeb­ber and Cowen from 1987 to 2006. He ul­ti­mate­ly re­tired from Cowen as vice chair­man.
Oth­er biotechs Pa­padopou­los is known for are Reg­u­lus, where he is al­so chair­man, as well as Anadys and Cel­l­zone, each of which were ac­quired in 2011 and 2012, re­spec­tive­ly.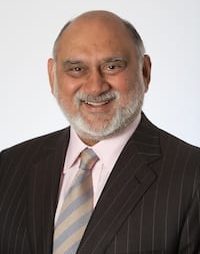 Parag Sax­e­na
In Vedan­ta, Pa­padopou­los joins forces with Parag Sax­e­na, who co-found­ed the firm and al­so serves as CEO. He al­so co-found­ed New Silk Route Ad­vi­sors, which to­geth­er with Vedan­ta man­ages more than $600 mil­lion. Sax­e­na had pre­vi­ous­ly served as In­vesco CEO for 23 years, per­son­al­ly over­see­ing 90 in­vest­ments across in­dus­tries with a third of those even­tu­al­ly go­ing pub­lic, per Eu­crates' S-1 fil­ing, in­clud­ing Alk­er­mes and Cel­gene.
Once the SPAC goes pub­lic, Pa­padopou­los and Sax­e­na will joint­ly own 22.2% of shares. Eu­crates will trade un­der the tick­er $EU­CRU.
This year has been a boom for biotech IPOs. Through Fri­day, there have been 72 biotech IPOs ac­cord­ing to the tal­ly of Jor­dan Saxe, Nas­daq head of health­care list­ings, SPACs ex­clud­ed. The com­bined raise has climbed to $13.2 bil­lion.
But SPACs have fared just as well, with the blank check com­pa­nies fly­ing in every di­rec­tion. Last week, Bain ex­ecs raised $125 mil­lion to bring a biotech pub­lic, and Lux Cap­i­tal formed a SPAC to the tune of $300 mil­lion ear­li­er this month.
SPACs have been eat­ing up a larg­er and larg­er share of the IPO pie in re­cent years. Mak­ing up on­ly 3% of the IPO mar­ket in 2014, Nas­daq's Jay Heller told End­points News in Ju­ly, they now com­prise more than 35% of all new list­ings.