Bio­gen spells out re­mark­able ef­fi­ca­cy da­ta in Alzheimer's for ad­u­canum­ab, but safe­ty threat per­sists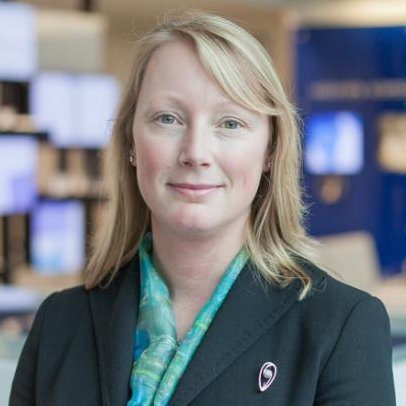 Saman­tha Budd Hae­ber­lein, Bio­gen
Shares of Bio­gen jumped Thurs­day af­ter­noon af­ter an up­dat­ed as­sess­ment of the re­mark­ably pos­i­tive da­ta they've been col­lect­ing from the PRIME study of their Alzheimer's drug hope­ful ad­u­canum­ab was leaked among in­vestors and then quick­ly spread on­line.
Aside from the ker­fuf­fle over how the da­ta first be­gan to sur­face, a close look at the full set of re­sults re­vealed a sur­pris­ing­ly pos­i­tive read­out that will help ig­nite re­newed en­thu­si­asm for Bio­gen's prospects in what is per­haps the tough­est field in R&D — though a big safe­ty is­sue re­mains a key con­cern.
Look­ing over the da­ta from 196 pa­tients, in­ves­ti­ga­tors re­port­ed that they tracked sig­nif­i­cant de­creas­es in amy­loid plaque bur­den in the brains of pa­tients tak­ing a titrat­ed 10 mg dose of the drug "dur­ing 12 months of treat­ment in ApoE ε4-pos­i­tive pa­tients with pro­dro­mal or mild AD com­pared with place­bo." And they linked that to a clear and sig­nif­i­cant slow­ing of the dis­ease.
Bio­gen's shares end­ed up 1.5% at the close, af­ter bounc­ing up and down as the da­ta were passed around. In pre-mar­ket trad­ing shares spiked 3.75%.
In­ves­ti­ga­tors were able to track a slow­ing in the de­cline among pa­tients tak­ing a titrat­ed dose of ad­u­canum­ab. And the most com­mon ad­verse ef­fect, ARIA, "ap­peared" to be re­duced among the titrat­ed drug arm com­pared to the high­er fixed dose among pa­tients with the ApoE4 gene, which may pre­dis­pose them to the dis­ease.
The slow­ing in the Clin­i­cal De­men­tia Rat­ing-Sum of Box­es (CDR-SB, which mea­sures cog­ni­tive and func­tion­al per­for­mance) scale was sta­tis­ti­cal­ly sig­nif­i­cant in the titrat­ed arm com­pared to the place­bo group. And the in­ves­ti­ga­tors say they felt the da­ta they had gath­ered sup­port­ed the de­sign of their Phase III study, which puts this drug to the piv­otal test.
There ap­peared to be a clear dose re­sponse to the drug, which is what in­ves­ti­ga­tors like to see.
In a re­lease is­sued late Thurs­day, Bio­gen spelled out the changes in both the CDR-SB and MMSE mea­sures, break­ing out the scores by dos­es com­pared to a place­bo. For the CDR-SB Group, the place­bo arm wors­ened by an av­er­age of 1.89 points at 54 points. That was close to the 1.69 point drop for the 1 mg group, but far worse than the 0.70 in the titra­tion arm. The 10 mg group had the best score of 0.63.
On the MMSE score, the place­bo arm wors­ened an av­er­age of 2.45 points, but that dropped to 0.55 in the 10 mg arm and 1.00 in the titra­tion arm.
ARIA, though, is clear­ly a per­sis­tent prob­lem. The in­ci­dence of ARIA-E in ApoE4 car­ri­ers in the fixed-dose arms was 5 per­cent in the 1 mg/kg and 3 mg/kg arms, 43 per­cent in the 6 mg/kg arm and 55 per­cent in the 10 mg/kg arm. The in­ci­dence of ARIA-E in ApoE4 car­ri­ers in the titra­tion arm was 35 per­cent.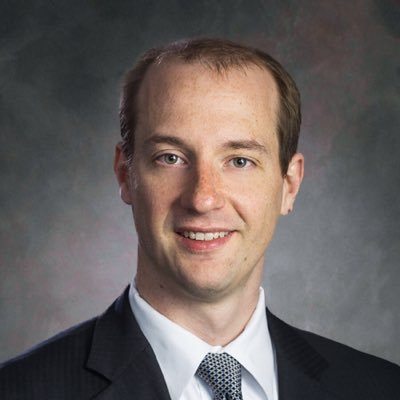 Bri­an Sko­r­ney, Baird an­a­lyst
This is some of the most en­cour­ag­ing da­ta the Alzheimer's field has seen in years, leav­ing ad­u­canum­ab as one of the top prospects now in late-stage de­vel­op­ment. While much more safe­ty and ef­fi­ca­cy da­ta re­main to be gath­ered in piv­otal stud­ies, its suc­cess at this stage marks a po­ten­tial turn­ing point, which could be rich­ly re­ward­ed by a mar­ket des­per­ate for an ef­fec­tive ther­a­py, es­pe­cial­ly so soon af­ter Eli Lily's so­la flopped.
"Both ab­stracts high­light sig­nif­i­cant de­clines in plaque bur­den and as­so­ci­at­ed ben­e­fits in terms of the rate of clin­i­cal de­cline, with the titra­tion co­hort show­ing a stat sig ben­e­fit on CDR-SB com­pared to place­bo at 12 months," not­ed Bri­an Sko­r­ney, who was en­cour­aged by the ex­ten­sion da­ta. He added:
Of the 165/196 pa­tients in the PRIME study on a fixed dose, 91 were evalu­able out to 24 months. Pa­tients switched from place­bo to ad­u­canum­ab did show de­clines in plaque bur­den and slow­er rates of cog­ni­tive/func­tion­al de­cline. Pa­tients in the 10mg/kg and 6mg/kg dose groups re­main­ing on drug saw con­tin­ued ben­e­fit out to 24 months and an even more sig­nif­i­cant re­sponse than those who were switched on­to drug af­ter place­bo. There were no new cas­es of ARIA for those con­tin­u­ing on ad­u­canum­ab in the LTE. The one year fol­low up should be in­ter­pret­ed with cau­tion as pa­tients know they are on treat­ment and the clin­i­cal mea­sure­ments are sub­ject to high vari­abil­i­ty.
Ad­u­canum­ab is a crit­i­cal­ly im­por­tant drug for Bio­gen, which has ex­pe­ri­enced a se­ries of pipeline ups and downs as its block­buster Tec­fidera has be­gun to wane on the big mul­ti­ple scle­ro­sis mar­ket.
"The da­ta at CTAD sup­port the pos­i­tive re­sults we have seen in our Phase 1b study of ad­u­canum­ab, and they pro­vide in­sight in­to the ob­served ef­fects in pa­tients treat­ed for up to two years," said Saman­tha Budd Hae­ber­lein, vice pres­i­dent, clin­i­cal de­vel­op­ment at Bio­gen. "We are com­mit­ted to ad­vanc­ing our glob­al Phase 3 pro­gram for ad­u­canum­ab as well as the sci­en­tif­ic un­der­stand­ing of Alzheimer's dis­ease so we can help iden­ti­fy a treat­ment for the many peo­ple af­fect­ed by this ter­ri­ble dis­ease."
https://twit­ter.com/Arm­strong­Drew/sta­tus/806952994855997440