Bio­gen, UCB step up to kick the tires at Acor­da as buy­out buzz grows — re­port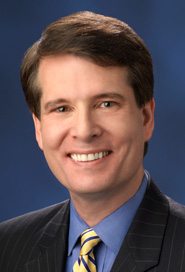 Ron Co­hen
Acor­da $ACOR CEO Ron Co­hen ap­pears to have stirred up some high-lev­el in­ter­est in a po­ten­tial auc­tion.
Ru­mors have been swirling that days af­ter the biotech re­port­ed­ly brought in ad­vis­ers to help prep for a sale, some bid­ders have be­gun to step up to the ta­ble. And ear­ly Fri­day Bloomberg re­port­ed that Bio­gen and UCB have stepped up to kick the tires, along with pos­si­ble in­ter­est from Asian drug­mak­ers.
The one key as­set on the ta­ble right now is the lev­odopa drug CVT-301, which is back in front of reg­u­la­tors af­ter the FDA kicked it back with a refuse-to-file let­ter.
Acor­da has seen its share price swell back up as talk of a buy­out be­gan to heat up 12 days ago. Its mar­ket cap is at $1.16 bil­lion, and the spec­u­la­tion now cen­ters on what kind of a pre­mi­um the strug­gling biotech can fetch for its one key as­set.
Buy­out buzz, though, is just what the mar­ket loves the most. And this morn­ing Acor­da's shares are up 17% in pre-mar­ket trad­ing.
At JP­Mor­gan, Co­hen of­fered a best case sce­nario for their late-stage drug, say­ing they had boost­ed the mar­ket po­ten­tial for the ther­a­py to $800 mil­lion. Tout­ing prospec­tive num­bers like that dur­ing the an­nu­al con­fab — a pa­rade of bull­ish talk — un­der­scored the auc­tion process that was un­der­way.
The set­back on CVT-301, though, high­light­ed the per­ilous po­si­tion that Acor­da and Co­hen's team find them­selves in af­ter a judge in­val­i­dat­ed key patents for Ampyra last year. The biotech now ex­pects to start to lose the fran­chise to gener­ic com­pe­ti­tion mid-year and was anx­ious­ly hus­tling ahead with CVT-301 to re­place Amypra, which has pro­vid­ed the bulk of the com­pa­ny's op­er­at­ing cash.
Just two months ago Acor­da had to scrap its late-stage drug tozadenant af­ter 5 pa­tients died in a clin­i­cal tri­al. Acor­da paid $363 mil­lion in cash to ac­quire a Finnish com­pa­ny so it could add the drug to the pipeline.
Even be­fore the litany of pipeline dis­as­ters oc­curred, the cri­sis spawned by the Ampyra patent case in­spired Acor­da's biggest share­hold­er to push for a sale, which Co­hen and his team ini­tial­ly re­sist­ed by adopt­ing a poi­soned pill de­fense.
Any sale of Acor­da now would amount to a sim­ple bolt-on for any ac­quir­er. Co­hen made it clear that he was get­ting rid of much of the rest of the pipeline when he an­nounced cut­backs last year. And the re­main­ing staff would face deep, deep cuts by any ac­quir­er look­ing to jus­ti­fy the price.