Bio­gen's big break­through drug Spin­raza runs in­to a bar­ri­er as NICE turns thumbs down on re­im­burse­ment
Once again, UK reg­u­la­tors have proven that they are un­will­ing to pay a heavy price for the break­through drugs that the FDA en­joys hus­tling through to quick ap­provals.
In this case, the UK's NICE is at least tem­porar­i­ly clos­ing the door on Spin­raza, Bio­gen's land­mark new ther­a­py for rare cas­es of SMA, de­spite dis­count­ing the $750,000 US list price for the first year of ther­a­py.
NICE ac­knowl­edged that it would on­ly have to foot the bill for a rel­a­tive­ly small group of pa­tients and that the drug, nusin­ersen, had passed muster as a new ther­a­py for a se­vere un­met med­ical need. But with­out a bet­ter idea of the longterm im­pact of the drug on pa­tients, some of whom face a death sen­tence at the age of 2, it wasn't pos­si­ble to con­clude that the price was jus­ti­fied.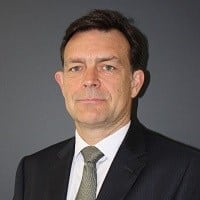 Mein­dert Boy­sen
"The com­mit­tee was will­ing to be flex­i­ble be­cause of the na­ture of the con­di­tion and the pauci­ty of the ev­i­dence, but the very high cost of nusin­ersen meant it could not rec­om­mend the drug as a cost ef­fec­tive use of NHS re­sources," not­ed Mein­dert Boy­sen, di­rec­tor of the cen­tre for health tech­nol­o­gy eval­u­a­tion at NICE.
But that doesn't mean the talks are over.
"Nusin­ersen is a promis­ing treat­ment that has been shown to im­prove a range of out­comes im­por­tant to pa­tients. We are ac­tive­ly en­gag­ing with Bio­gen to dis­cuss how they might ad­dress the un­cer­tain­ties iden­ti­fied by the com­mit­tee, while demon­strat­ing the po­ten­tial for nusin­ersen to be con­sid­ered cost ef­fec­tive and man­ag­ing the risk to the NHS of al­low­ing ac­cess to this treat­ment."
Dis­agree­ments be­tween bio­phar­ma com­pa­nies and NICE are noth­ing new. Ver­tex has em­ployed some of the tough­est tac­tics, sin­gling out the Prime Min­is­ter for harsh crit­i­cism while cas­ti­gat­ing NICE's out­mod­ed "sin­gle tech­nol­o­gy ap­praisal."
But NICE seems im­mune to such con­fronta­tions.