'Bio­hack­er' Tray­wick dead at 28 — known for self-in­ject­ing a DIY her­pes drug
Con­tro­ver­sial bio­hack­er Aaron Tray­wick was found dead on Sun­day in a spa room in Wash­ing­ton, DC, ac­cord­ing to mul­ti­ple me­dia re­ports cit­ing the DC po­lice. He was 28.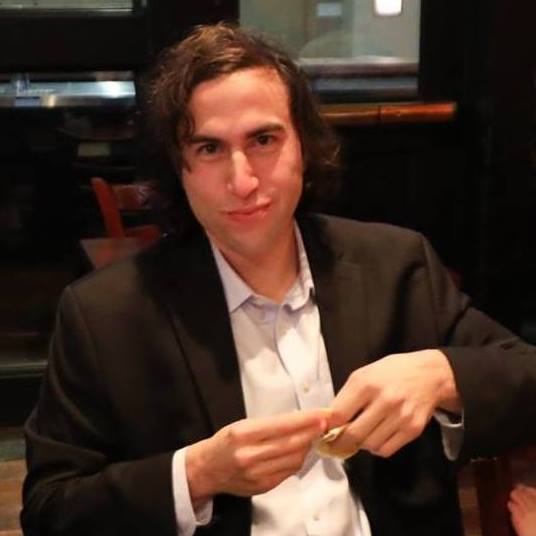 Aaron Tray­wick
Tray­wick, the CEO of As­cen­dance Bio­med­ical, was known for his view that in­di­vid­u­als should be able to self-de­sign and self-ad­min­is­ter un­ap­proved treat­ments — like gene ther­a­py — with­out the re­quire­ment of a health­care pro­fes­sion­al. He gained wide pub­lic­i­ty in Feb­ru­ary when he in­ject­ed him­self with a DIY treat­ment that he hoped would cure his her­pes on­stage at a bio­hack­er con­fer­ence in Texas. The whole process was broad­cast live on Face­book.
Ac­cord­ing to News2Share, which first re­port­ed the news (and filmed Tray­wick in Feb­ru­ary), Tray­wick was found in a floata­tion tank — a sound­proof pod filled with body-tem­per­a­ture salt­wa­ter meant to pro­mote "sen­so­ry de­pri­va­tion" and "deep re­lax­ation."
A death in­ves­ti­ga­tion is still on­go­ing, though law en­force­ment not­ed they have no ev­i­dence sug­gest­ing foul play at the mo­ment.
Last Oc­to­ber, Tray­wick at­tract­ed the at­ten­tion of the FDA by stag­ing a live demon­stra­tion of an untest­ed HIV treat­ment. Tris­tan Roberts, an HIV pa­tient, vol­un­teered to in­ject him­self with the pur­port­ed gene ther­a­py. Nei­ther of them had for­mal train­ing in med­i­cine or ge­net­ic en­gi­neer­ing. Short­ly there­after, with­out nam­ing names, the FDA is­sued a warn­ing against self-ad­min­is­tra­tion of gene ther­a­py prod­ucts, con­cerned about the safe­ty risks in­volved.
While he did not get the re­sults he want­ed (his vi­ral load rose in­stead of falling), Roberts pre­vi­ous­ly said he still be­lieved in the po­ten­tial of the ther­a­pies be­ing de­vel­oped.
"Aaron was a pas­sion­ate vi­sion­ary. He seem­ing­ly nev­er tired as he brought peo­ple to­geth­er to work on some of the most im­pos­ing chal­lenges fac­ing hu­man­i­ty," Roberts said in a state­ment pro­vid­ed to Vice News. "While many in the bio­hack­ing scene dis­agreed with his meth­ods, none of them doubt­ed his in­ten­tions. He sought noth­ing short of a rev­o­lu­tion in bio­med­i­cine; the de­moc­ra­ti­za­tion of sci­ence and the open­ing of the flood gates for glob­al heal­ing."