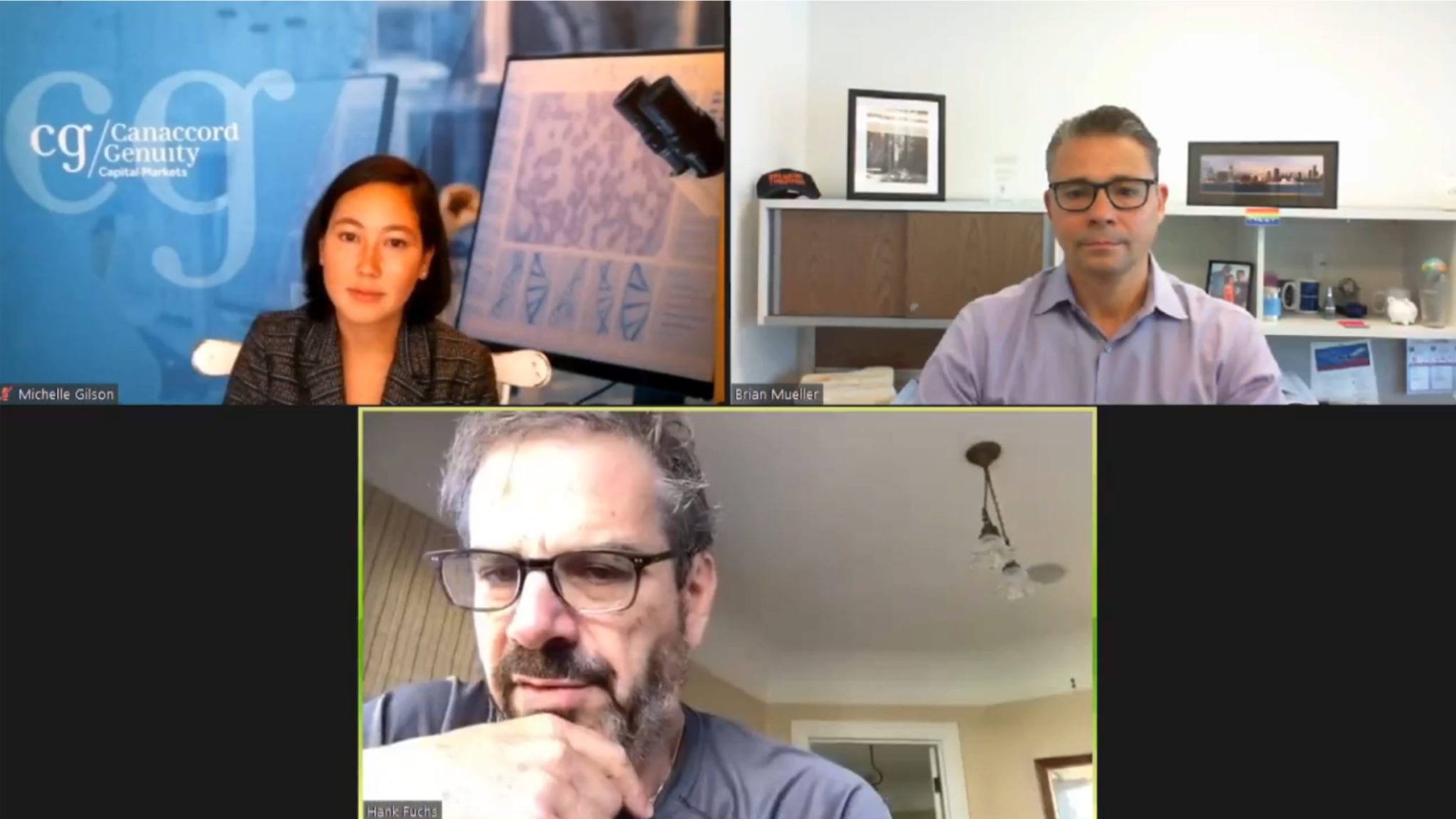 Clockwise from left: Canaccord Genuity principal Michelle Gilson, Canaccord Genuity CSO Brian Mueller and BioMarin CSO Hank Fuchs (Canaccord Genuity webcast)
Bio­Marin CSO diss­es ri­vals for the he­mo­phil­ia A gene ther­a­py crown: Way be­hind, fac­ing big re­cruit­ment chal­lenges and at best a .6 on the gen-one scale
The leader in the race to a he­mo­phil­ia A gene ther­a­py does not like to be com­pared un­fa­vor­ably to the com­pe­ti­tion. And when their top ex­ecs do the com­par­ing, don't look for any mod­esty — Bio­Marin, they say, owns the lead.
As Fac­tor VI­II ex­pres­sion wanes over time, quite a few an­a­lysts have raised ques­tions about the kind of fu­ture Bio­Marin's gene ther­a­py — a sup­posed once-and-done treat­ment — faces if it stops work­ing. But just 7 days away from their PDU­FA date, with high odds of suc­cess, the top ex­ecs clear­ly feel that they are way out front, while promis­ing their ri­vals will dis­cov­er there's a tough slog ahead try­ing to pur­sue tri­als where large num­bers of pa­tients are in­el­i­gi­ble for new ther­a­pies.
This article is for premium subscribers only
Upgrade to a premium subscription plan for unlimited access, and join our community of key biopharma players.