Biotech crossover in­vestor Fore­site is lin­ing up a $650M stake for the big gam­bles to come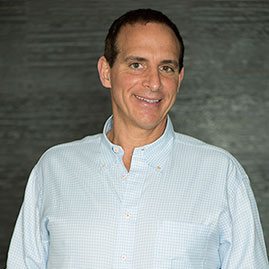 Fore­site CEO Jim Tanan­baum
Biotech in­vestor Fore­site Cap­i­tal is lin­ing up a new fund, and this time it's go­ing big.
In a new SEC fil­ing post­ed Thurs­day, Fore­site alert­ed the in­dus­try that it is lin­ing up a $650 mil­lion suc­ces­sor to the $450 mil­lion Fund III that got start­ed two years ago.
Fore­site is a very fa­mil­iar if fair­ly low-key play­er in the biotech world; a crossover in­vestor that has kept friend­ly ties in place with syn­di­cates that of­ten in­clude cagey play­ers like RA Cap­i­tal, which en­joys noth­ing as much as look­ing for some fast re­turns — say a year out — through go-go mar­kets.
But that's a tricky game to play, es­pe­cial­ly in a mar­ket like this, where in­vestor in­ter­est in a high-risk field like biotech can wane for years be­fore the win­dow flies open with a boom.
"We like larg­er rounds and deep pock­ets around the ta­ble with us," Fore­site chief Jim Tanan­baum told Xcon­o­my's Alex Lash af­ter Fund III de­buted. "Win­dows close at un­pre­dictable times, and it can be a long, cold win­ter."
Fore­site, though, has al­so seen the good times roll, back­ing some cur­rent and for­mer high fly­ers like Ed­i­tas $ED­IT, Juno $JUNO and Loxo $LOXO.
That makes Fore­site all the more at­trac­tive to com­pa­nies try­ing to po­si­tion them­selves for an IPO. Their will­ing­ness to gam­ble on a biotech amounts to a tac­it en­dorse­ment of a drug de­vel­op­er's pub­lic mar­ket prospects. And every­body loves a win­ner.
This week has now seen three in­vestors lin­ing up $1.6 bil­lion in biotech in­vest­ments for every­thing from late-stage stakes and crossover mon­ey to high-risk and very long-term trans­la­tion­al work. That all bodes well for keep­ing the biotech in­dus­try in a for­ward-think­ing mode.