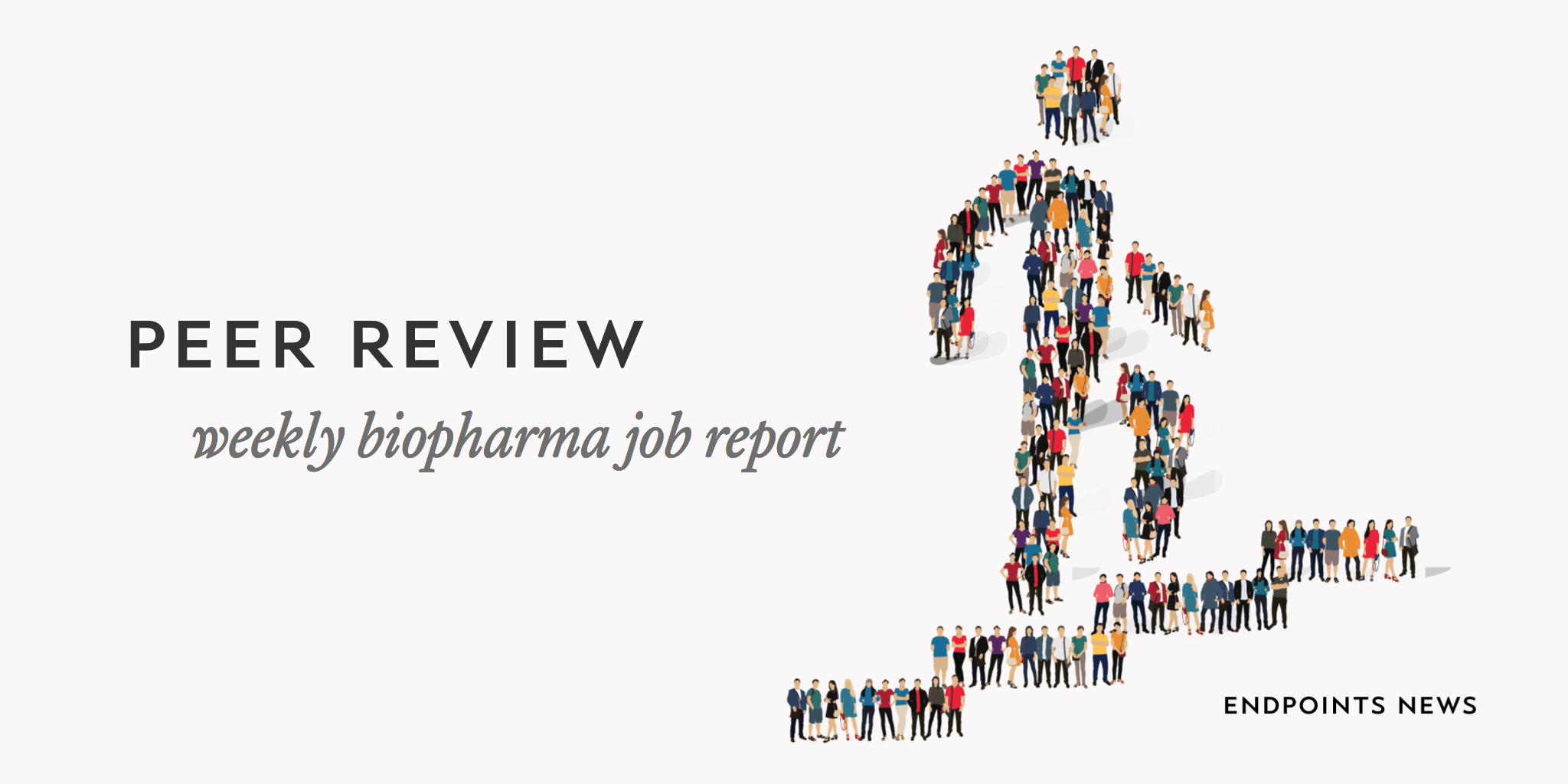 Biotech en­tre­pre­neur Saurabh Sa­ha moves to trans­la­tion­al re­search chief at Bris­tol-My­ers; Ex-GSK phar­ma chief Hus­sain switch­es to pri­vate eq­ui­ty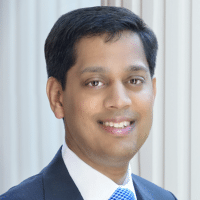 Saurabh Sa­ha
→ Bris­tol-My­ers Squibb $BMY has hired Saurabh Sa­ha to run their trans­la­tion sci­ence group, which is re­spon­si­ble for triag­ing pre­clin­i­cal work of in­ter­est and steer­ing the most promis­ing pro­grams to­ward the clin­ic. Sa­ha — a 40-year-old Johns Hop­kins grad, where he worked in Bert Vo­gel­stein's lab — once up­on a time la­bored in­side No­var­tis' glob­al ops, be­fore leav­ing for a string of new jobs in biotech. Nine years ago he set up a trans­la­tion­al re­search and de­vel­op­ment or­ga­ni­za­tion called Bio­Med Val­ley Dis­cov­er­ies. Then his role as a ven­ture part­ner at the pro­lif­ic At­las Ven­ture led him to be­come chief med­ical of­fi­cer at Syn­log­ic, fol­lowed by a brief but wild­ly suc­cess­ful stint as CEO of Delinia. Sa­ha is stay­ing in the Boston area, where Bris­tol-My­ers is build­ing a new R&D cen­ter.
→ Near the be­gin­ning of this year, Ab­bas Hus­sain an­nounced plans to leave his role as Glax­o­SmithK­line's phar­ma chief, hand­ing over the job to Luke Miels as new CEO Em­ma Walm­s­ley be­gan to as­sem­ble her own top team. And now Hus­sain has land­ed at C-Bridge Cap­i­tal, a pow­er­house Chi­nese pri­vate eq­ui­ty group which has in­vest­ed heav­i­ly in some promi­nent Asian biotechs. Hus­sain spent eight years at GSK, build­ing the phar­ma gi­ant in­to the lead vol­ume op­er­a­tion in the drug in­dus­try and rolling out a quo­ta-free sales mod­el in dozens of coun­tries around the world. He start­ed as emerg­ing mar­kets chief, with a big role in clean­ing up a bribery scan­dal in Chi­na capped with a $500 mil­lion fine. His shift to se­nior part­ner at C-Bridge — af­ter be­ing tapped as a pos­si­ble re­place­ment for GSK CEO An­drew Wit­ty — says a lot about the fast-chang­ing bio­phar­ma world we live in now and Chi­na's grow­ing role in the in­dus­try.
→ Jeff Hat­field is be­ing giv­en the lead­ing role at Zaf­gen, which is mak­ing a come­back bid af­ter its lead drug proved un­safe. Hat­field, com­ing off his role as CEO of Vi­tae, which was sold to Al­ler­gan, will take the helm as Tom Hugh­es moves in­to a new role as chief sci­en­tif­ic of­fi­cer. Hugh­es is al­so re­tain­ing the pres­i­dent's ti­tle in the shift at Zaf­gen. Hugh­es says he's hap­py with the change-up, not­ing: "We are ramp­ing up our clin­i­cal ac­tiv­i­ties with ZGN-1061 now in Phase 2, and have two pre­clin­i­cal can­di­dates that are ad­vanc­ing to­ward the clin­ic. We al­so have ex­cit­ing new in­sights in­to the MetAP2 path­way that war­rant an in­creased com­mit­ment to ad­vance our un­der­stand­ing of its ther­a­peu­tic po­ten­tial and de­vel­op new drugs lever­ag­ing its im­pact."
→ Am­gen CEO Robert Brad­way was named chair­man-elect of PhRMA ef­fec­tive im­me­di­ate­ly. Sanofi CEO Olivi­er Brandi­court will be­come chair­man-elect and James Robin­son, pres­i­dent, Astel­las Amer­i­c­as, will as­sume the role of board trea­sur­er ef­fec­tive Feb­ru­ary 7, 2018.
→ Roche vet Nico­la Thomp­son is tak­ing the CEO post at Viri­on­Health. Lau­ra Lane is on board as COO. Abing­worth has hand­ed over a £13 mil­lion Se­ries A to the com­pa­ny for its work on new drugs for res­pi­ra­to­ry vi­ral in­fec­tions. "We are de­light­ed to re­ceive this sup­port and will use the funds to ad­vance our nov­el pro­grammes in­to the clin­ic," said Jef­frey Al­mond, who just joined as chair­man of Viri­on­Health. "Up­per res­pi­ra­to­ry tract in­fec­tions re­main an im­por­tant un­met need which in­cludes an es­ti­mat­ed 1 bil­lion cas­es of in­fluen­za across the globe each year."
→ Tre­vana chief sci­en­tif­ic of­fi­cer Michael Lark is head­ed to the ex­it in mid-De­cem­ber. Twen­ty-one staffers large­ly from the re­search arm are al­so be­ing cut — 30% of its to­tal work­force.
→ Dublin-based Ma­lin is tap­ping more of An­drew von Es­chen­bach's time. The for­mer FDA chief has signed on as chief med­ical ad­vis­er to the biotech in­vestor, af­ter a stint in the some­what less for­mal po­si­tion of ad­vi­so­ry part­ner. Von Es­chen­bach was head of the Na­tion­al Can­cer In­sti­tute for the four years pri­or to tak­ing the reins at the FDA from 2006 to 2009 un­der Pres­i­dent George W. Bush. He's now al­so a se­nior fel­low at the Milken In­sti­tute and pres­i­dent of Samar­i­tan Health Ini­tia­tives.
→ Ex-JP­Mor­gan ex­ec and new­ly mint­ed ven­ture ex­ec Stephen Beren­son is join­ing the board at Mod­er­na, where Flag­ship chief Noubar Afeyan is chair­man of the board. Beren­son joined Flag­ship as an ex­ec­u­tive part­ner last sum­mer af­ter wrap­ping a stint as vice chair­man of in­vest­ment bank­ing.
→ Michael C. Diem is Am­i­cus Ther­a­peu­tics' new SVP of cor­po­rate de­vel­op­ment. His pre­vi­ous gigs in­clude As­traZeneca and Glax­o­SmithK­line. "I am pleased to wel­come Dr. Mike Diem to our se­nior lead­er­ship team at Am­i­cus," said Am­i­cus CEO John Crow­ley. "Mike will be a key leader for Am­i­cus as we eval­u­ate strate­gies to en­hance our port­fo­lio of lead­ing edge rare dis­ease med­i­cines and tech­nolo­gies. He will be ex­treme­ly valu­able to Am­i­cus as we con­tin­ue to build a top glob­al biotech­nol­o­gy com­pa­ny fo­cused on dev­as­tat­ing rare dis­eases."
→ Amyris has tak­en on Ed­uar­do Al­varez as their chief op­er­at­ing of­fi­cer.
→ Men­lo Ven­tures has added Greg Yap as a part­ner, he will be fo­cus­ing on life sci­ence, health and med­ical in­vest­ing.