Biotech in­sid­er Rich Bag­ger is out, Gin­grich is up in lat­est reshuf­fle of Trump's in­ner cir­cle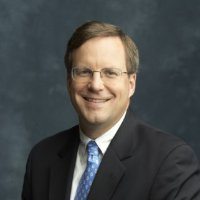 Rich Bag­ger
One day you're an in­sid­er, up on top of an in­sur­rec­tionary Trump cam­paign, men­tioned on Politi­co's short list for a promi­nent po­si­tion in the new ad­min­is­tra­tion. And the next, you're be­ing swept to the side­lines.
So it was for Rich Bag­ger, the Cel­gene ex­ec­u­tive vice pres­i­dent on leave di­rect­ing the tran­si­tion crew for Don­ald Trump un­der his old boss Chris Christie. A few days ago Politi­co tapped Bag­ger as a long shot can­di­date for Sec­re­tary of Health and Hu­man Ser­vices. On Fri­day The New York Times re­port­ed that Christie and his pro­tege Bag­ger were be­ing re­placed by Vice Pres­i­dent-elect Mike Pence and his team.
Bag­ger, re­ports The Times, will "re­turn to the pri­vate sec­tor," where he'll pre­sum­ably be back along­side Re­pub­li­can stal­wart and Cel­gene Ex­ec­u­tive Chair­man Bob Hug­in. He re­mains an ad­vis­er to Trump's team, though far from the in­ner sanc­tum at Trump HQ.
The past few days fol­low­ing the elec­tion has in­clud­ed an in­tense look at who's like­ly to end up on top of Trump's se­nior team when he takes over as pres­i­dent in Jan­u­ary. And Newt Gin­grich — who has main­tained friend­ly and prof­itable ties to BIO chief Jim Green­wood — re­mains a top choice for Trump's Cab­i­net-lev­el picks.
BIO in­clud­ed the for­mer House Speak­er at last sum­mer's con­fab in San Fran­cis­co. One of the mes­sages he brought to the con­fer­ence was that the po­lit­i­cal sys­tem, laws and bu­reau­cra­cy are an "enor­mous in­hibitor" to in­no­va­tion.
"BIO has a very strong pres­ence in Wash­ing­ton," he said at the con­ven­tion, "and I'm op­ti­mistic that we're right on the verge of a break­through that will put us in­to a dra­mat­i­cal­ly bet­ter fu­ture."
That kind of mes­sage will play well in Trump's ad­min­is­tra­tion, and will al­so earn some ap­plause from in­dus­try lob­by­ists as well. But Gin­grich, in the words of Sci­ence, al­so has a rather com­pli­cat­ed love af­fair with sci­ence that hasn't al­ways been com­pat­i­ble with his po­lit­i­cal ca­reer.
BIO en­joys pay­ing promi­nent politi­cians top dol­lar to make ap­pear­ances at its events. But it will have to write off its $335,000 fee (its top rate) for Hillary Rod­ham Clin­ton, who showed up as the keynote speak­er for BIO 2014.
That in­vest­ment did not pay off.