Biotech M&A is rip­ping along now as IPOs surge and ven­ture cash flows. Who's the next big tar­get?
Over the course of the first three days of this week we've been treat­ed to two biotech buy­outs to­tal­ing $9.6 bil­lion — by it­self more than all the buy­out cash Eval­u­atePhar­ma ac­count­ed for dur­ing all of Q2 last year. And af­ter Q1 racked up close to $47 bil­lion in M&A work, there's plen­ty of an­tic­i­pa­tion that more deals lie ahead in what could be a very busy 2018.
At the top of the to-buy list right now is Shire $SH­PG, which Take­da put in­to play with its move to flag a like­ly up­com­ing of­fer. That would be worth more than $50 bil­lion by it­self. Take­da's in­ter­est came out of left field, but the com­pa­ny has been re­struc­tur­ing for the past two years, shed­ding R&D jobs and reeval­u­at­ing the pipeline.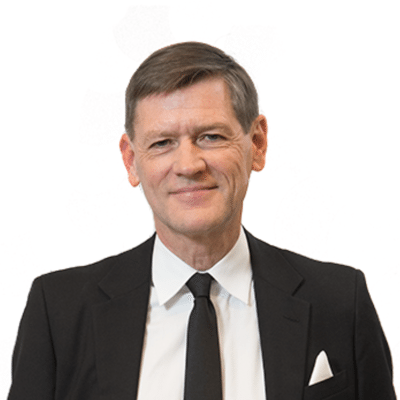 Flem­ming Orn­skov
Since news of Take­da's in­ter­est sur­faced, the re­views of Shire's Flem­ming Orn­skov on the num­bers have been bru­tal. And if Take­da can't fin­ish the deal, some­one else may well come along and do it.
We still haven't heard about any­thing big from Bio­gen $BI­IB, which most an­a­lysts would tell you needs to do some­thing im­pres­sive on the M&A front that would help spread the con­sid­er­able risk it faces on Alzheimer's and some dis­tant cat­a­lysts for in­vestors to pon­der. And there's been word that Cel­gene $CELG is back at it, hunt­ing new buy­outs af­ter scoop­ing up Juno in the first quar­ter, look­ing for an­oth­er deal that would help ease the con­cerns that have been grow­ing about its wob­bly per­for­mance of late.
Agios $AGIO has been one pos­si­ble tar­get men­tioned, but Cel­gene likes to roam far and wide in hunt­ing buy­out tar­gets.
This is one year when you might ex­pect the un­ex­pect­ed. No­var­tis set the tone for sur­pris­ing strate­gies with its $8.7 bil­lion deal to buy AveX­is $AVXS and its late-stage gene ther­a­py for SMA. (An­oth­er rea­son why Bio­gen, with its SMA ther­a­py Spin­raza now fac­ing an even big­ger threat, has to pull the trig­ger on some­thing im­pres­sive.) No­var­tis CEO Vas Narasimhan in­tends to make the phar­ma gi­ant a big leader in the cell and gene ther­a­py field, and he's cut him­self free of the usu­al $2 bil­lion to $5 bil­lion bolt-on ac­qui­si­tions that had lim­it­ed their ear­li­er ac­tiv­i­ty.
You can al­so nev­er for­get Pfiz­er in these dis­cus­sions, the last of the big play­ers which still has an ap­petite for mega-merg­ers, even though they of­fer a ques­tion­able path to earn­ings growth. GSK's new CEO Em­ma Walm­s­ley has done one con­sumer deal, and now you can ex­pect her to turn to the re­search side for new pacts. And what about Eli Lil­ly, where the new R&D chief has made it clear he'd like to do some pipeline build­ing?
M&A charts are usu­al­ly dom­i­nat­ed by sin­gle deals, as you can see in Eval­u­ate's chart be­low. But this year the fo­cus is on a slate of multi­bil­lion-dol­lar deals more in the small to mid-range are­na. That trend will keep every­one look­ing for the next deal. And the next. And the next.
It's a sell­er's mar­ket right now, with mon­ey pump­ing in­to the in­dus­try from every di­rec­tion. How long this can last is any­one's guess.